HJH 8th Grade students successfully completed the Monitoring the Future Survey today. Thank you to all those students who participated.

Attention HJH Parents, Student Progress Monitoring Reports have been sent home this week with all students. Please be sure to review your student's progress at home.

Upcoming FAST PM 2 will take place on the following dates: 6th Grade ELA- Dec. 5th 6th Grade Math- Dec. 6th 7th and 8th Grade ELA- Dec. 7th 7th and 8th Grade Math- Dec. 8th Students are strongly encouraged to be in attendance and on time each day for testing.

The Hardee County School District will reopen for business as usual on Friday, November 11 for all students and staff.
Due to Tropical Storm Nicole there will be No School on Wednesday ( 11/9) and Thursday (11/10)!!! The reopening of schools on Friday, November 11th will be determined after the storm passes through the county on Thursday. The Shelter at Hardee Junior High will open on Wednesday (11/9) at 10:00 am Please stay safe!!

Parent(s) and Students, The Florida Assessment of Student Thinking (FAST) is a progress-monitoring tool that will be administered three times per year to track your student's progress in learning the Benchmarks of Excellent Student Thinking (B.E.S.T.) Standards throughout this school year. The first administration (PM1) of the Grade6-8th Florida Assessment of Student Thinking (FAST) Reading and Mathematics assessments schedule is detailed below. Please be on time next week for assigned testing day. Student's results from PM1 are for informational purposes only, and your student's school will provide you with information about how to access the results after testing is completed. • 6th Grade Reading- Tuesday, September 6th • 6th Grade Mathematics- Wednesday, September 7th • 7th/8th Grade Reading- Thursday, September 8th • 7th/8th Grade Mathematics- Friday, September 9th FAST assessments are computer-adaptive tests taken on a computer or tablet. The questions get easier or more difficult depending on how the student responds, and each student will see different questions from a common item bank. Each test attempt (PM1, PM2, and PM3) will present 35–40 items that will cover the entire test "blueprint," meaning students will encounter items representative of the standards within the subject or grade level. For more information on the test design, please visit
https://www.fldoe.org/accountability/assessments/k-12-student-assessment/best/
. If you or your student would like to interact with the online testing platform or review FAST Reading and Mathematics sample items at home, sample test materials are available at
https://flfast.org/families.html
.


8th Grade Students- Tomorrow during 1st period you will participate in the Monitoring the Future Survey please be on time.

Attention Student and Parent(s), Please join us as HJH hosts its first Veteran's Day Parents Night on Thursday, November 11th, 5:30 pm-6:30 pm. Students will be allowed to wear red, white, and blue that Thursday. Students who attend parent night with their families will be allowed to come out of dress code on November 18th. The following activities presentations will take place at Parent Night: Band/Chorus Performance Honor Society Presentation Recognition of service members Patriotic Dress Displays in the hallways of student work Patriotic Cookies will be distributed to each attendee We hope to see you there!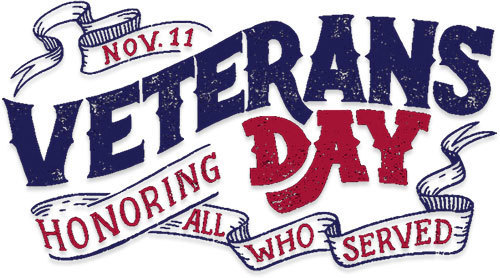 Don't forget to show your WILDCAT PRIDE tomorrow for "Extreme Orange & Blue!"

Spirit Week continues at HJH! Get ready for Wild West Wednesday!

Attention Parent(s) & Student(s), Next Wednesday, September 15th will be an early release day for students only.

Progress reports will be distributed on Thursday, September 9th.

Parent(s) & Student(s), The last day to turn in schedule change requests forms is Friday, August 13th.

Swim lessons have ended for the summer. Open Swim is open until the start of school, and Adult Swim will continue until further notice.

See the News for the school supply list and open house information

HJH Summer Office Hours: Monday-Thursday 8:00am-4:00pm

Welcome to our new website! Don't forget to download our app!

Summer meals are available for children 11 months to 18 years old. See the news for more information.