Contact Info:
Mrs. Micah Myers
mmyers@hardee.k12.fl.us
(863)773-3147 (ext. 2306)
7th Grade : Culinary 1
Fundamentals of Culinary Careers
8th Grade : Culinary 2
1st Semester - Nutrition and Wellness
2nd Semester - Principles of Food Prep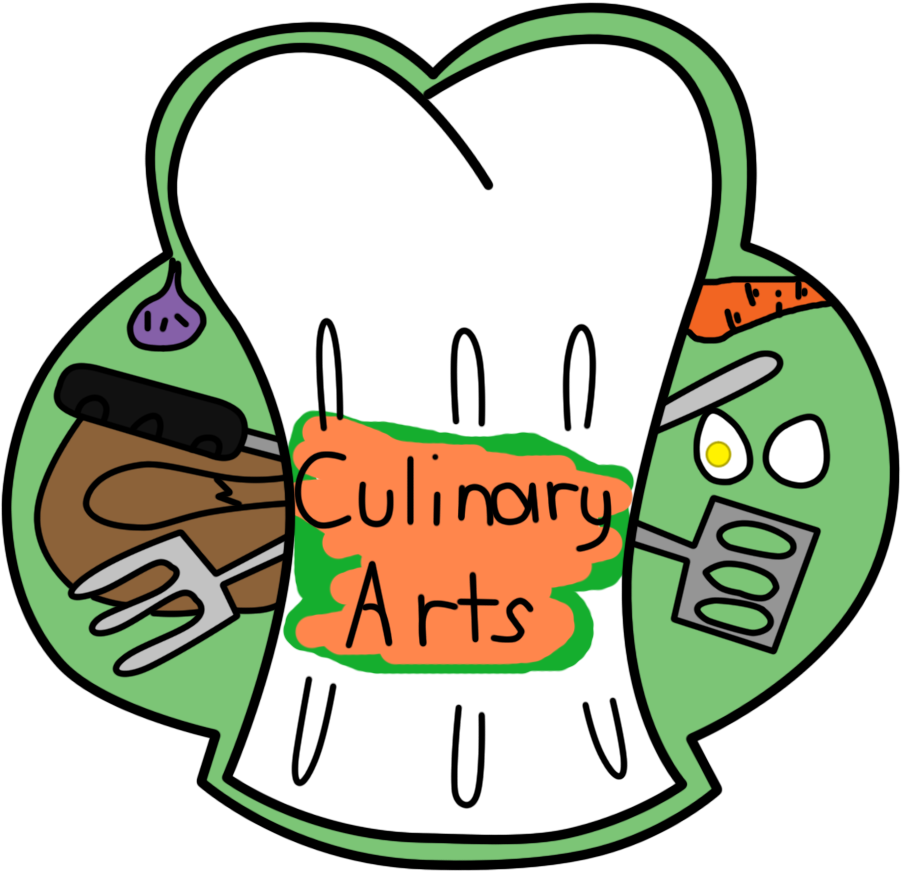 Overview
Culinary is a relatively new elective class currently offered to 7th and 8th grade students at HJH. Throughout the course of this class, students will develop leadership, communication, and employability skills in the field of culinary. They will learn about resource management, explore careers in the culinary field, and learn about the importance of health and safety in the culinary environment. Students will receive instruction and learning opportunities in a laboratory (kitchen) setting using hands-on experiences with the appropriate equipment, material, and technology. As they advance, they will also learn more about planning nutritious meals, table-settings and service and etiquette/manners, shopping/budgeting, and more. The second semester of the 8th grade class can also earn students some high school credit and an industry certification.
Tea Time for Teachers
Culinary students have been learning how to make tea, which is an ongoing fundraiser for teachers.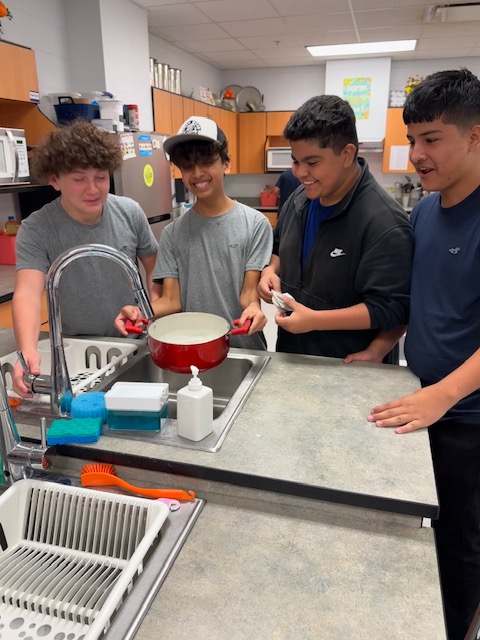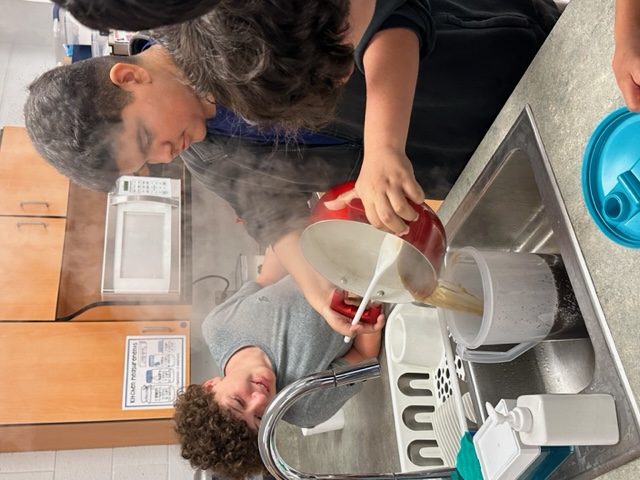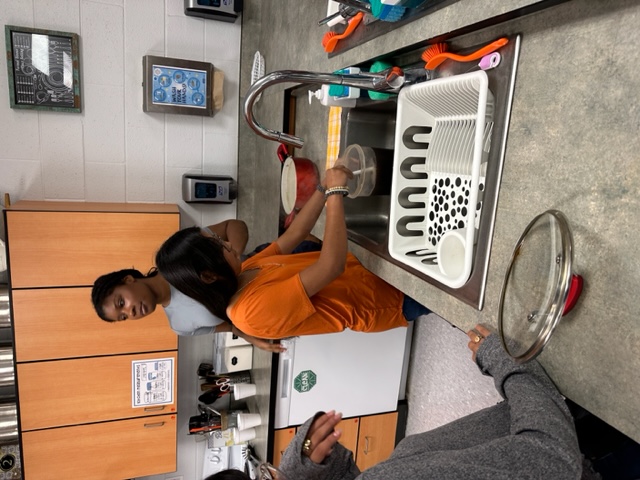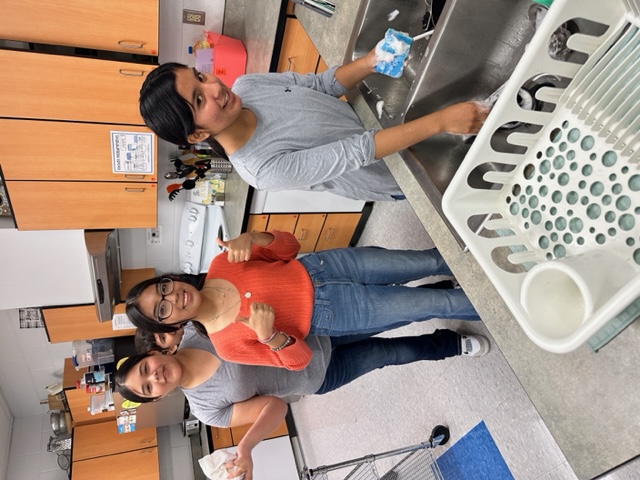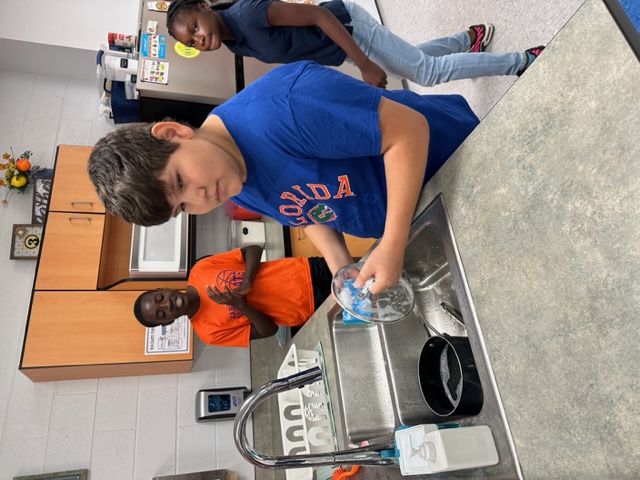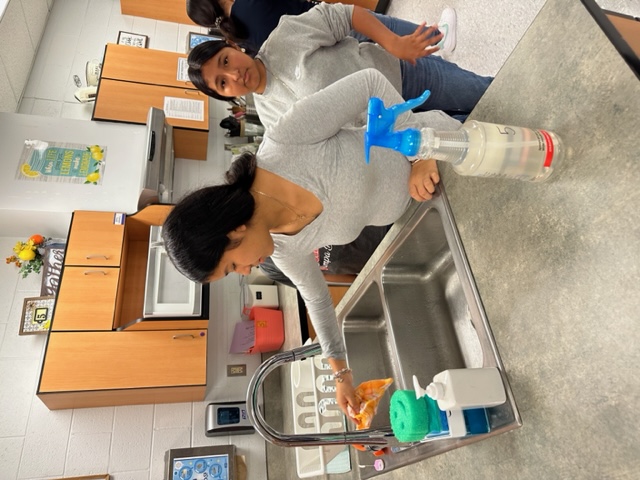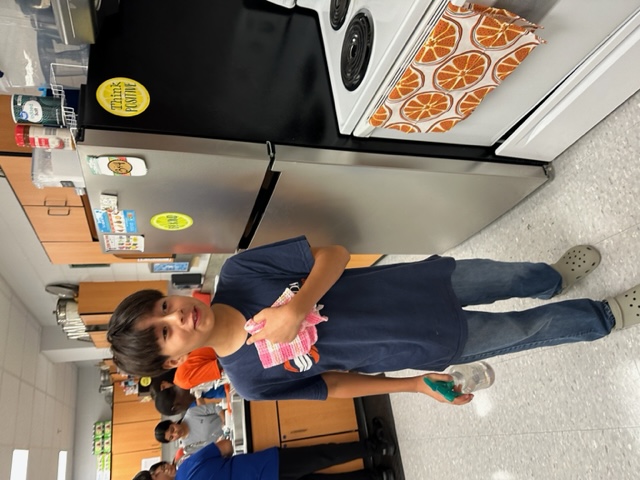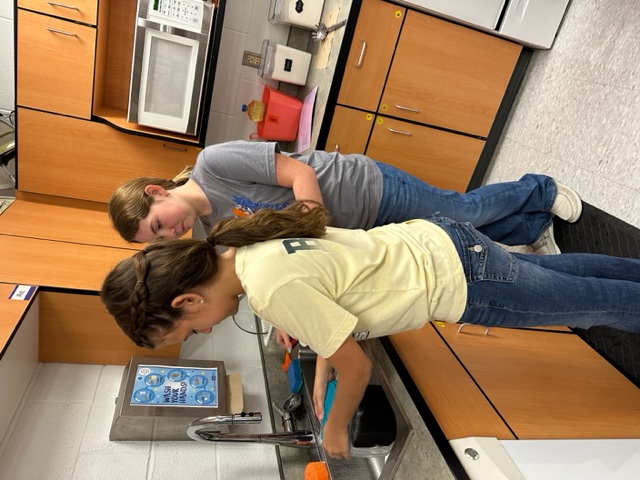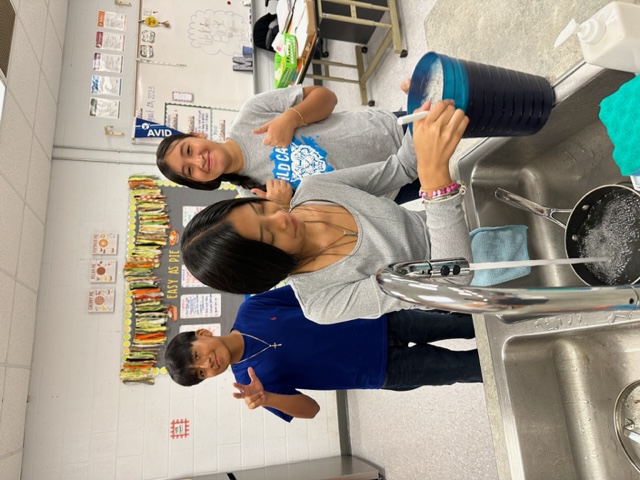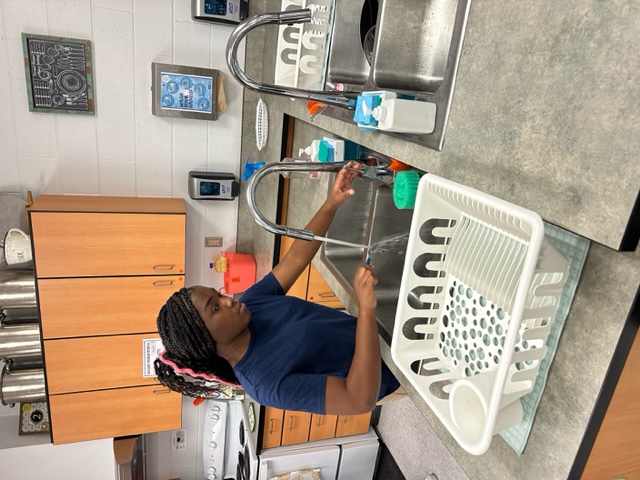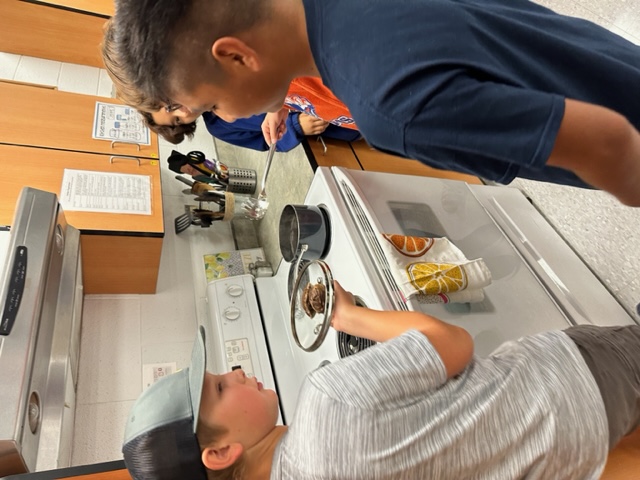 Exploring the Kitchens
5th Period Student Workers have their hands full making sure everything is in its place and cleaned and ready to go for the next day.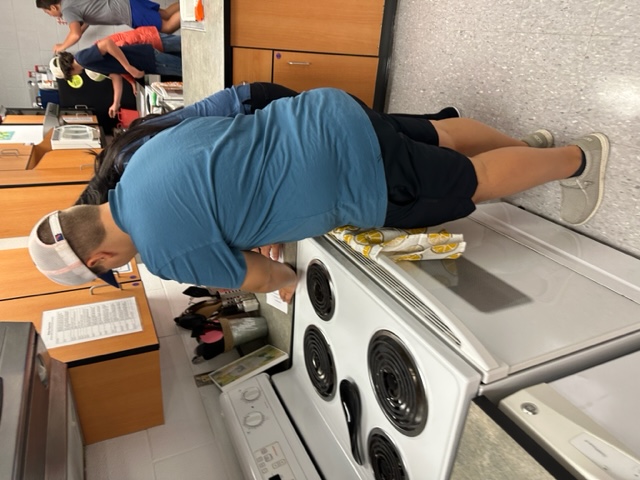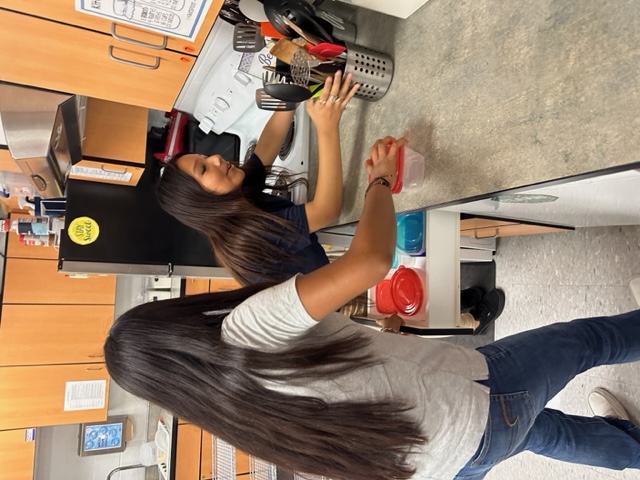 Culinary Students Had Their First Cooking Lab !
Every group successfully made their first batch of Triple Chocolate cake mix cookies!!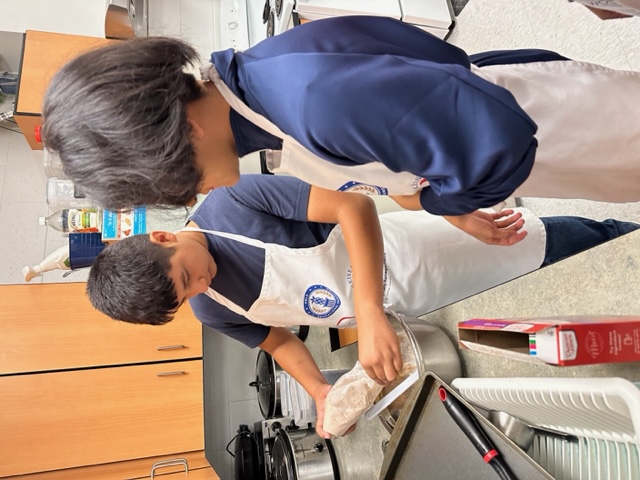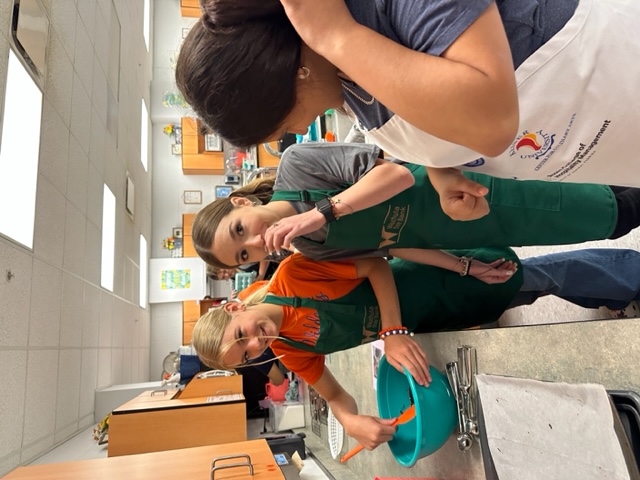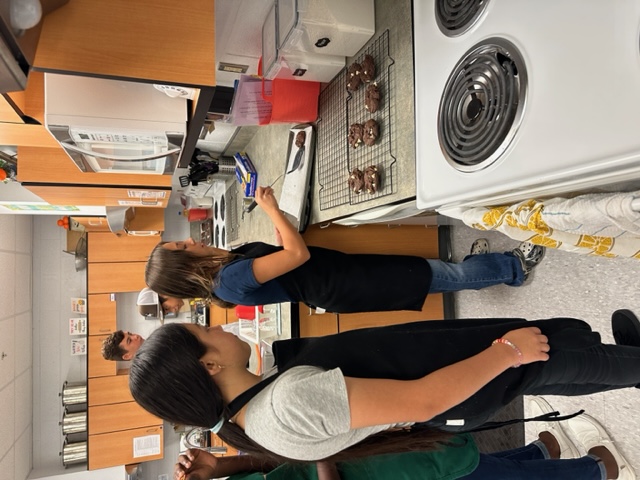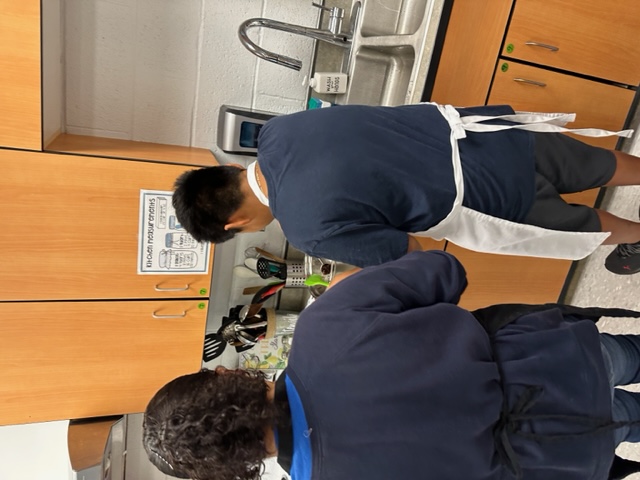 Easy Nachos
We had some tortilla chips donated to us that needed to be used, so what better way to use them than making nachos? Thank you, Mrs. Newman!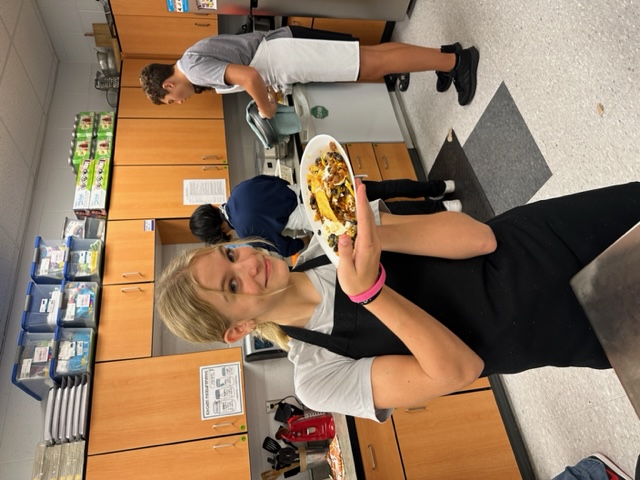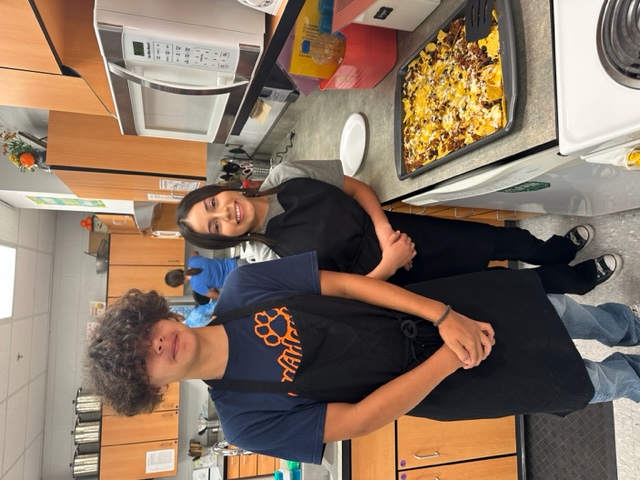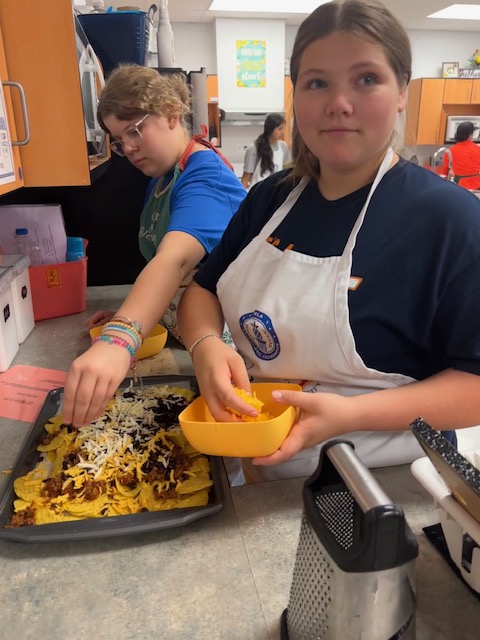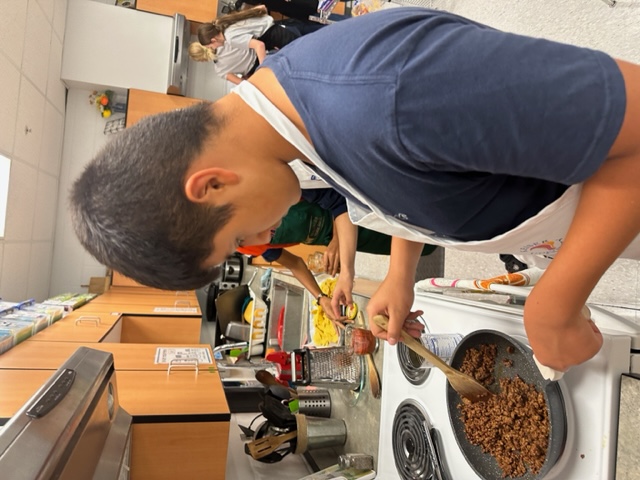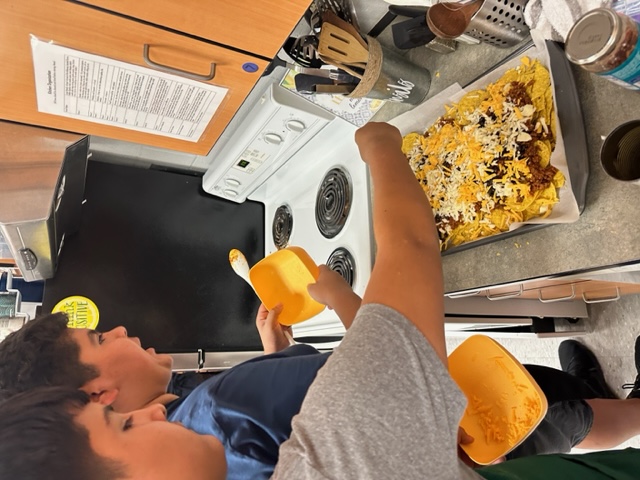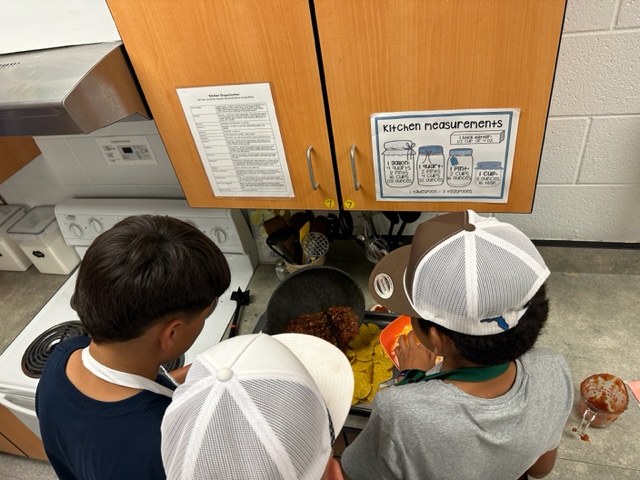 Eggs in a Microwave? Toast in an Oven? Hacks Learned in Culinary
Culinary 1 students learned how to make eggs and toast in nontraditional ways.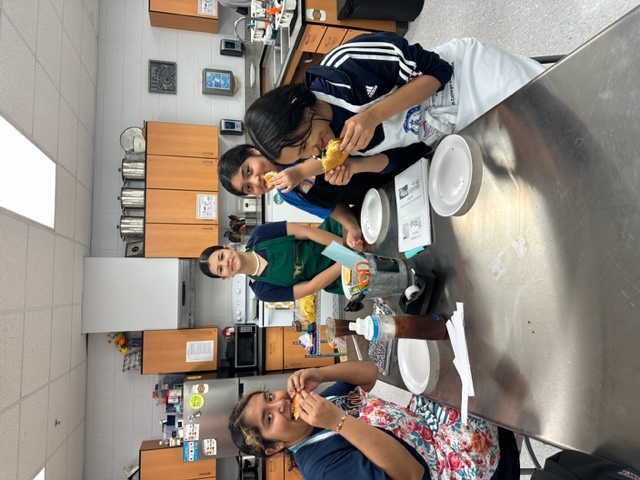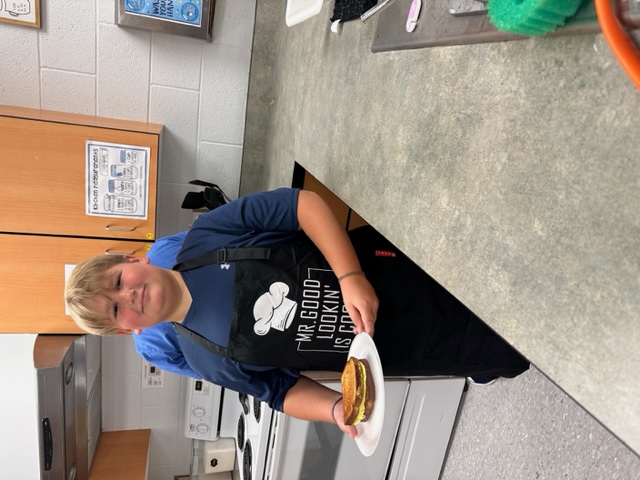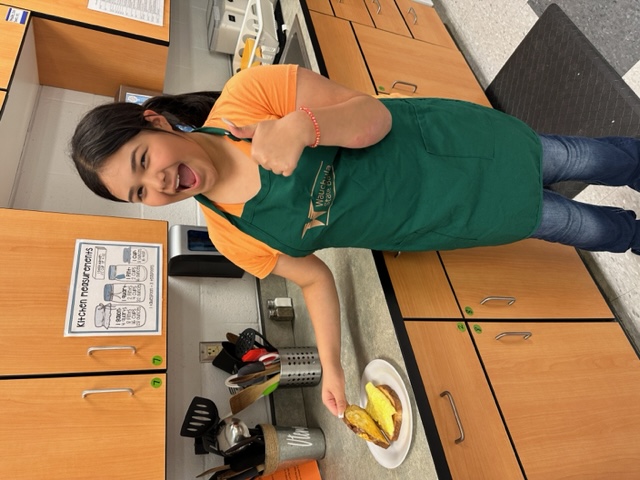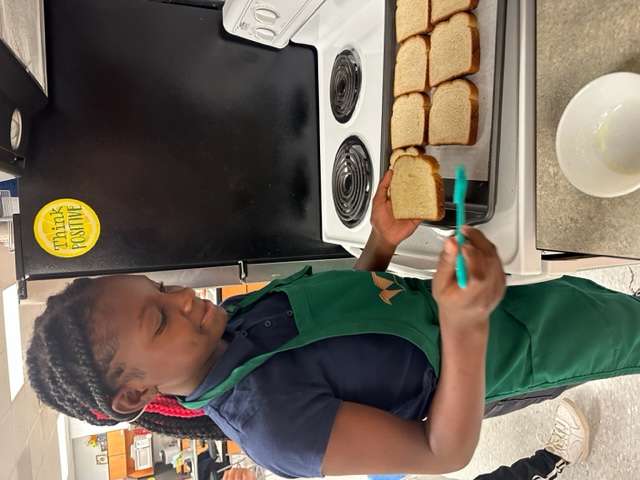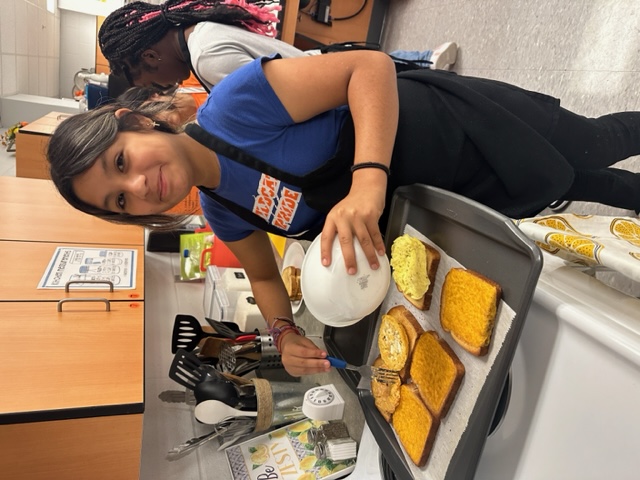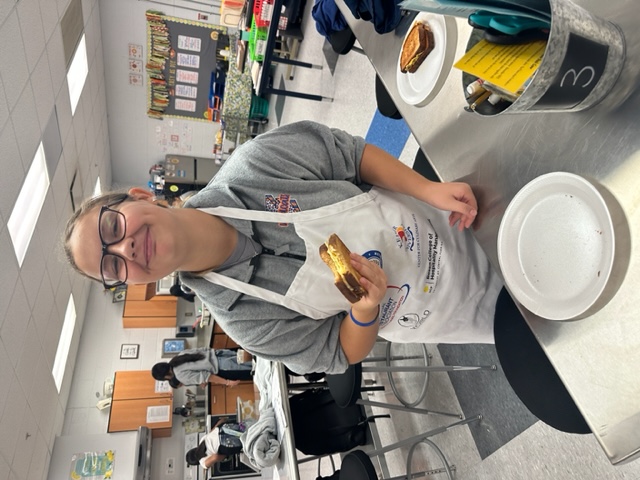 Hocus Pocus Rolls
We had lots of marshmallows that needed to be used, and what better way than to make some delicious Hocus Pocus Rolls (also known as Resurrection Rolls)?!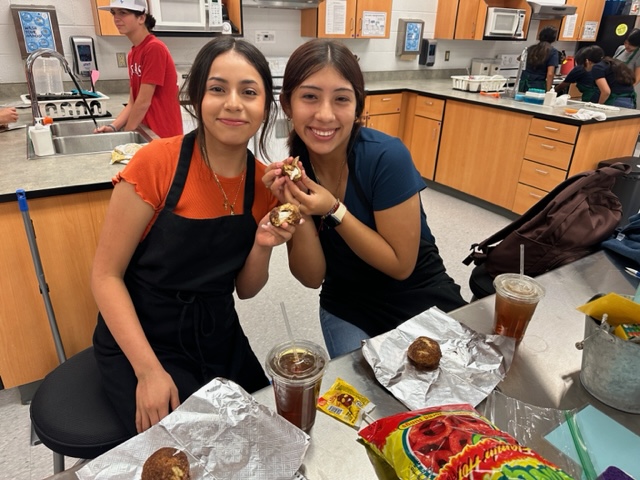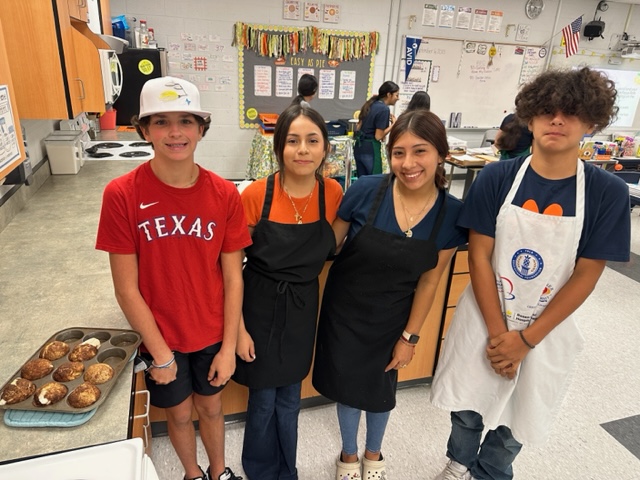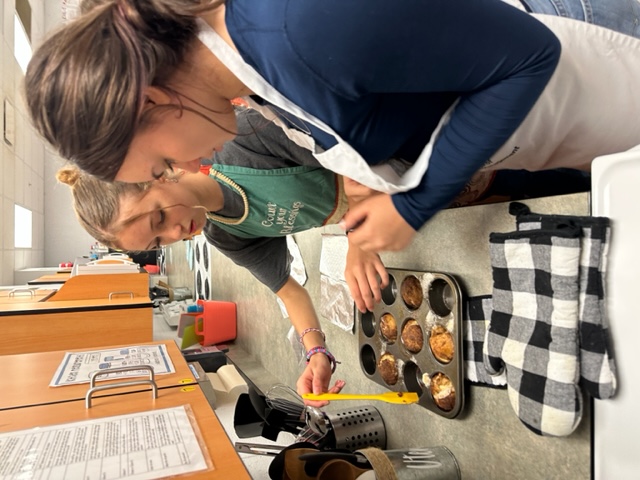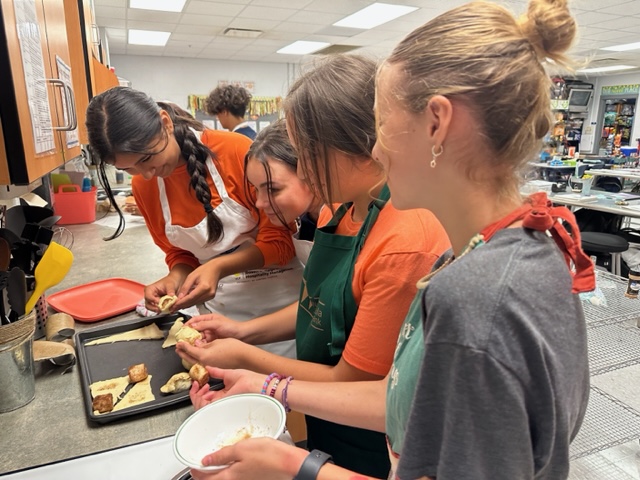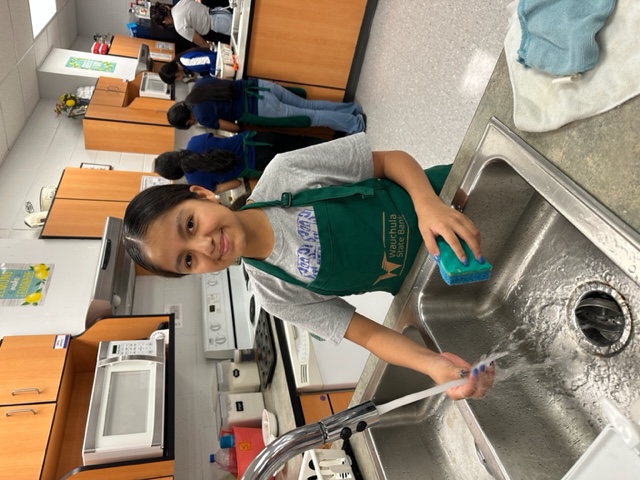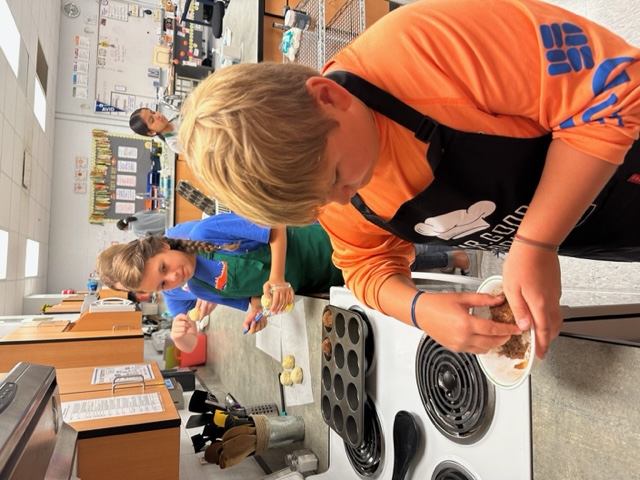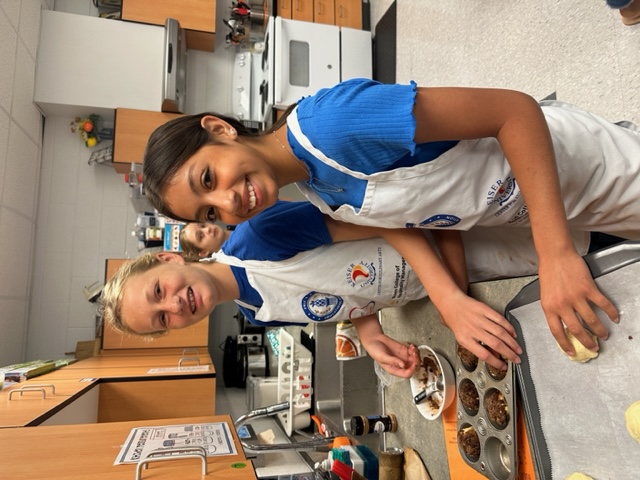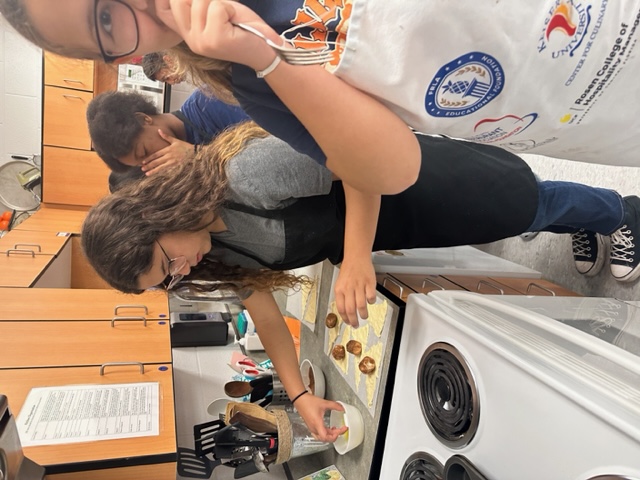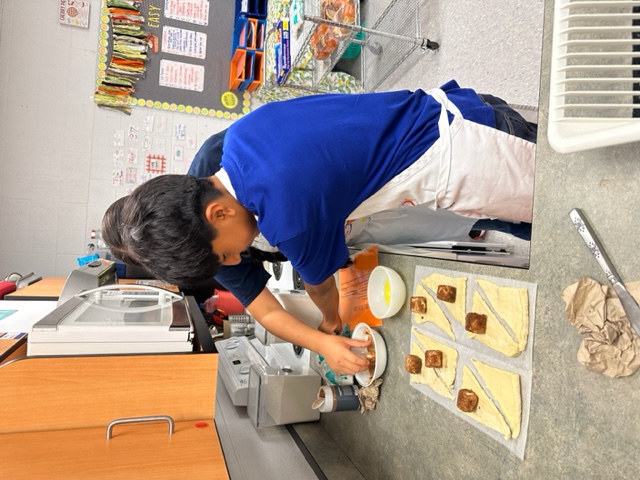 Frito Burritos
7th Grade Culinary Students learned to make an easy meal: Frito Burritos.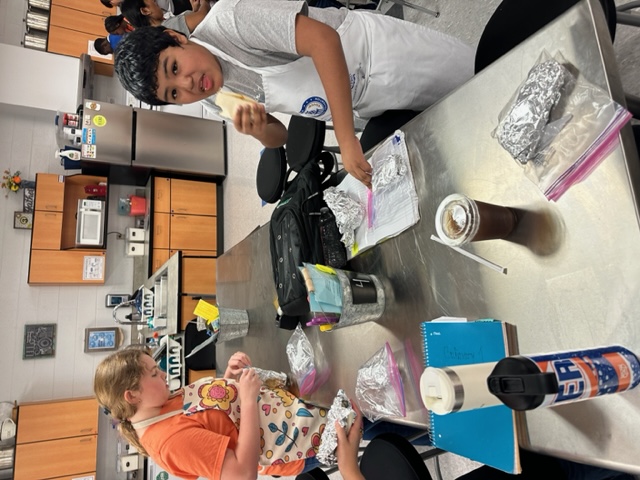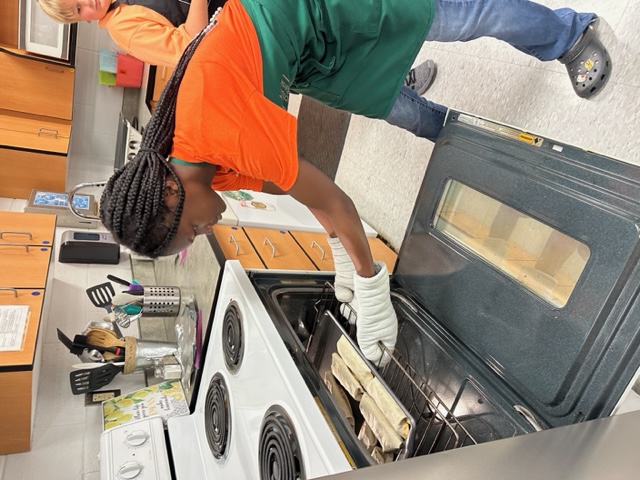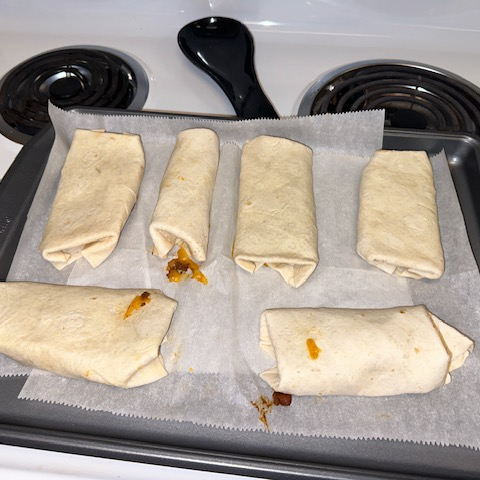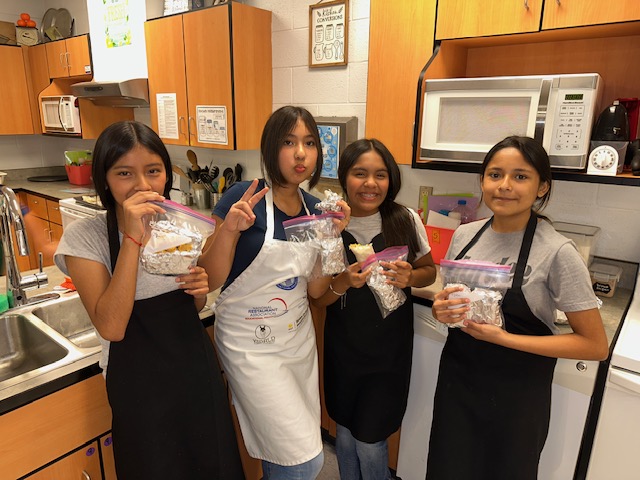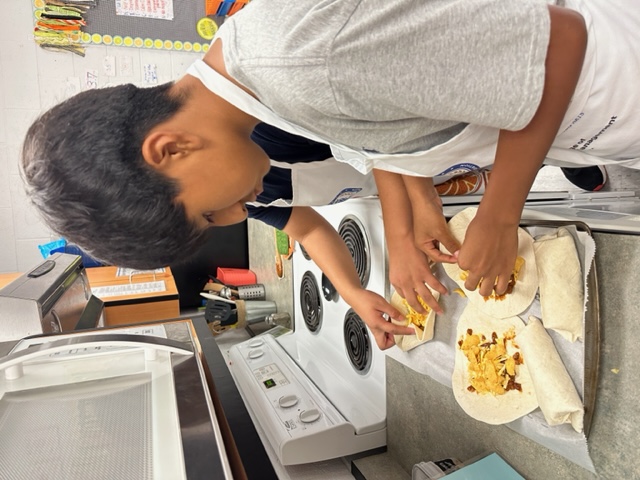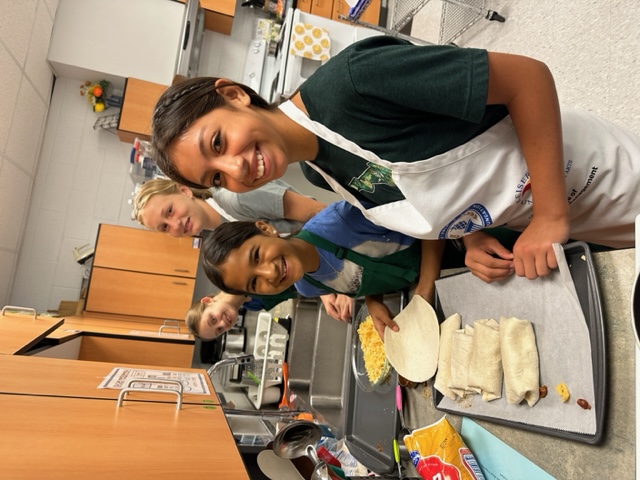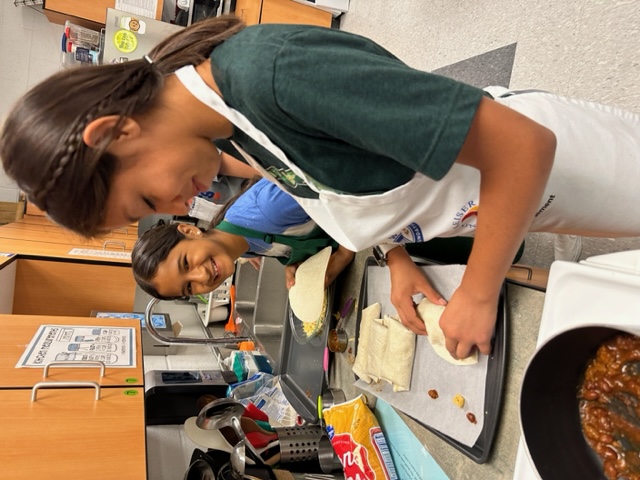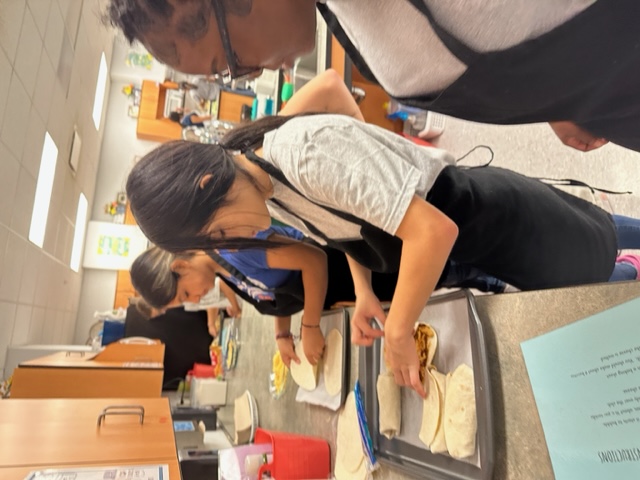 Taco Soup
8th Grade Culinary Students made delicious Taco Soup!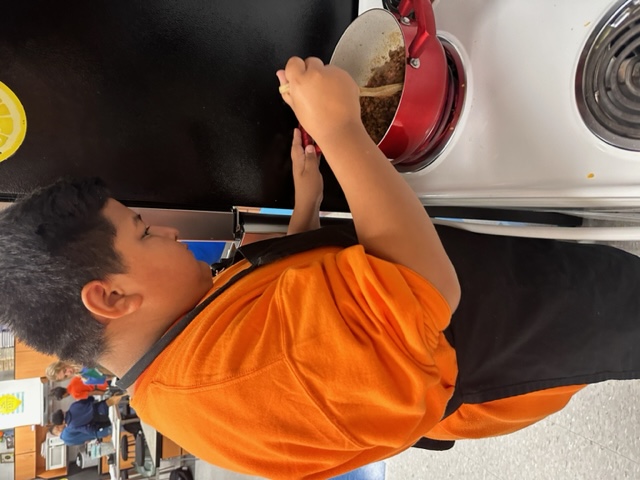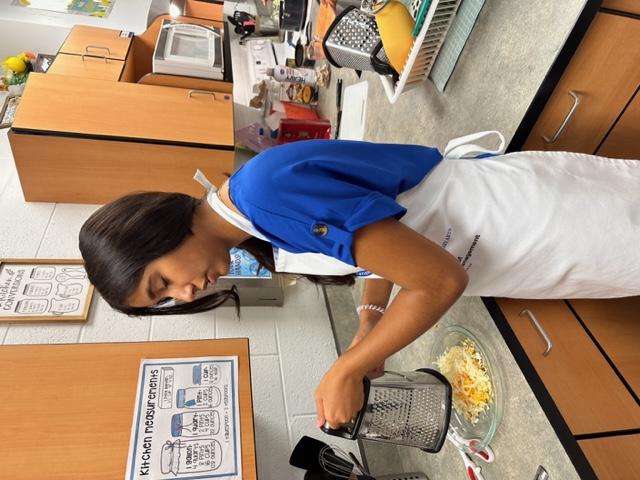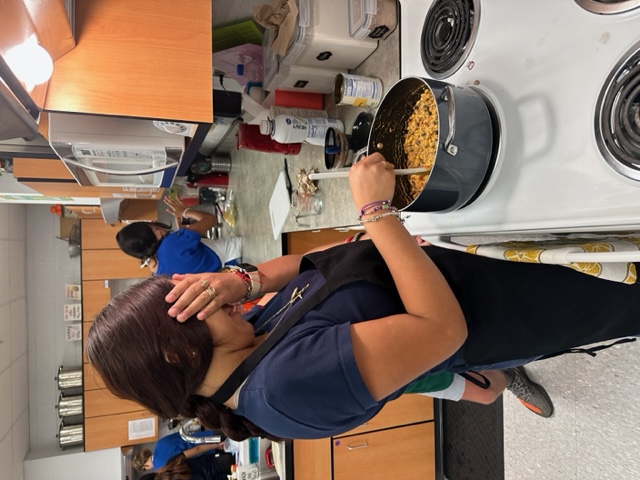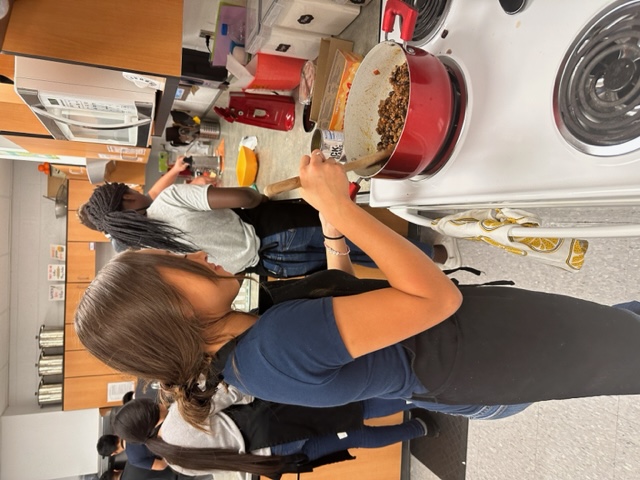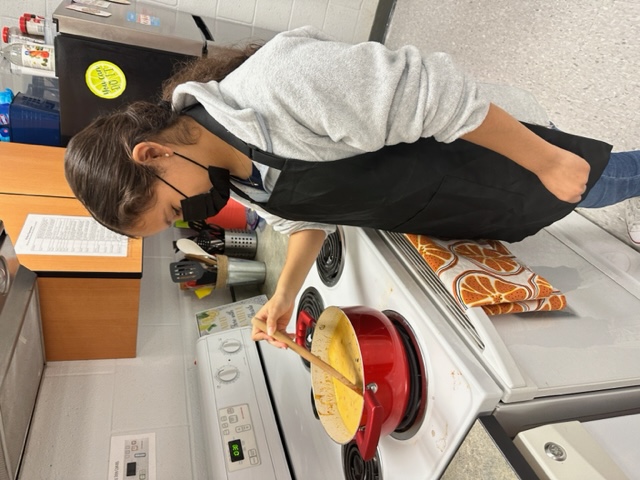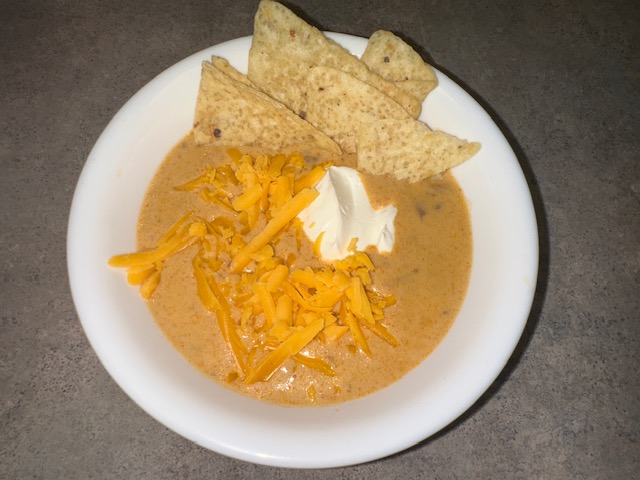 Cake Mix Cookies
Our Culinary Classes are known for our Cake Mix Cookies!
7th Graders made Strawberry Cookies.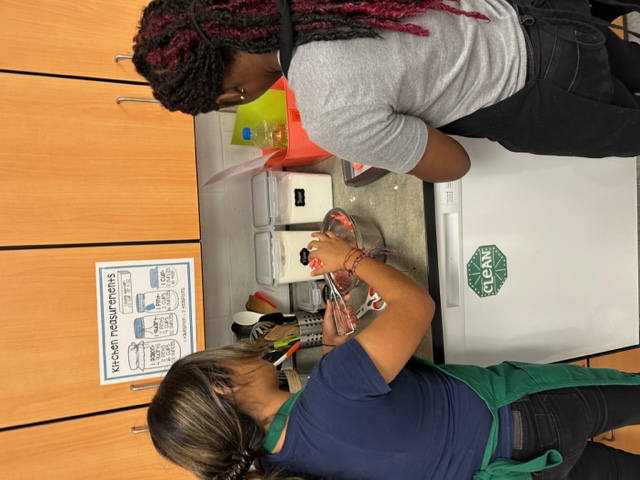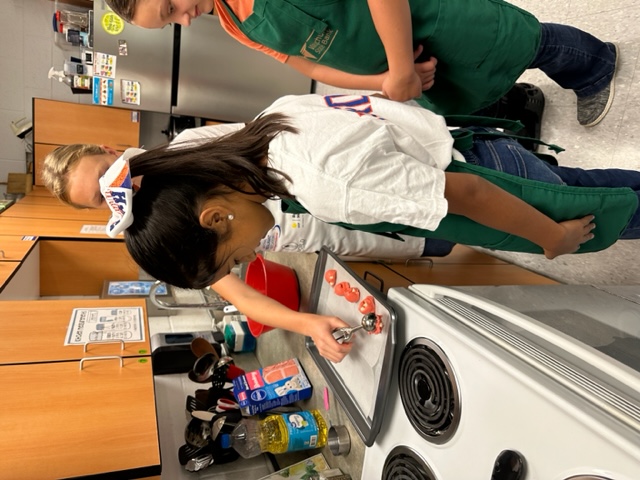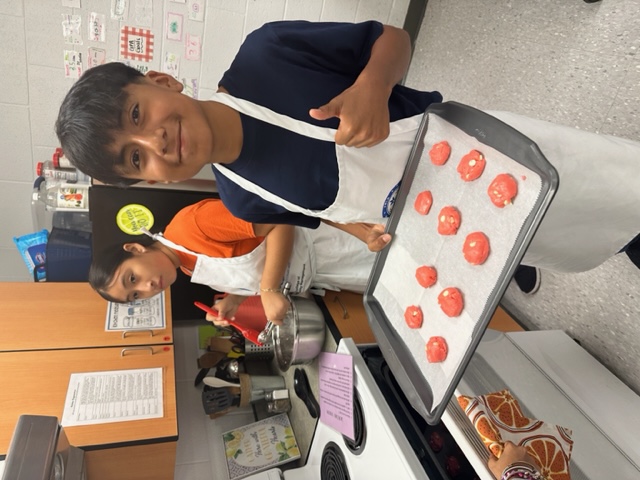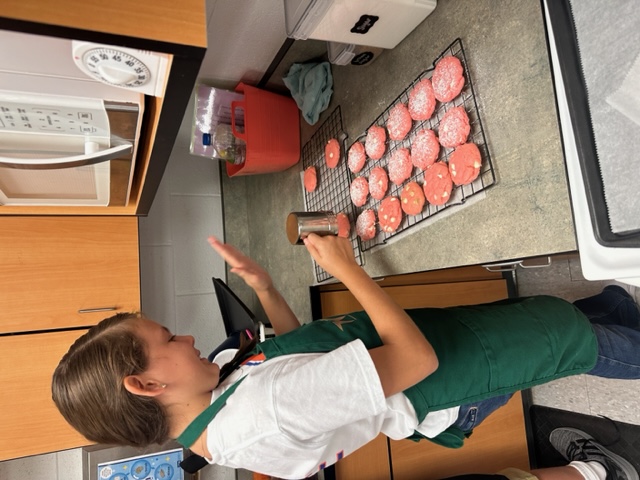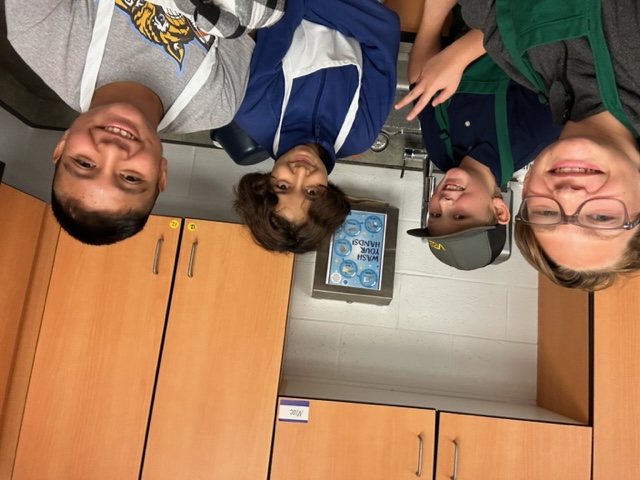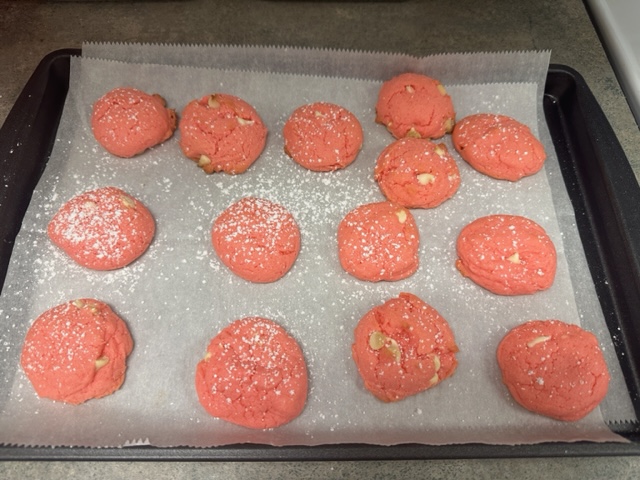 Practicing Using Kitchen Tools
7th Grade Culinary Students have been learning new culinary terms and putting their knowledge to practice by locating items throughout the kitchen and practicing measuring different ingredients.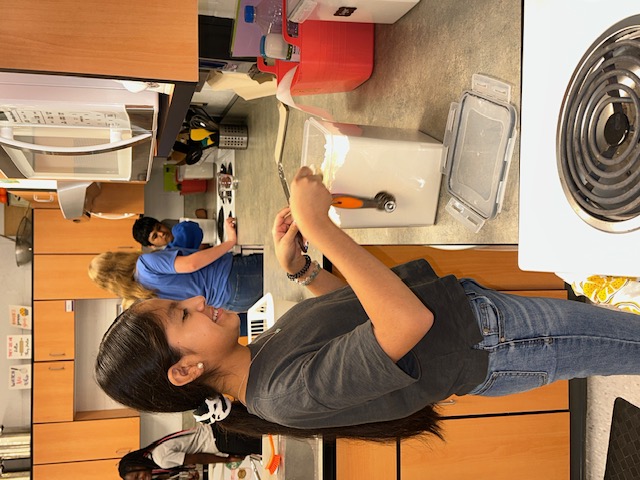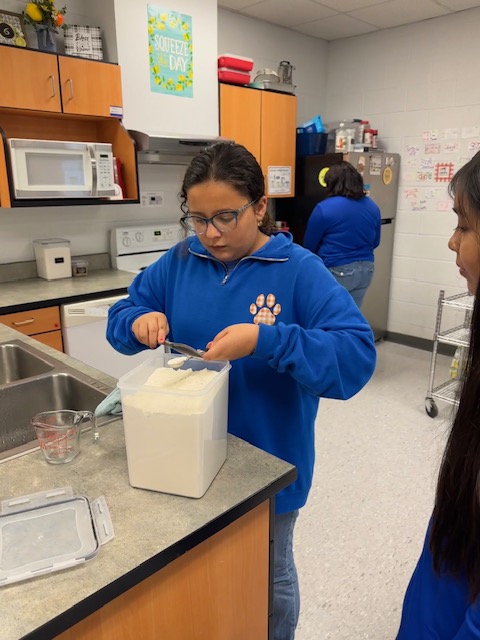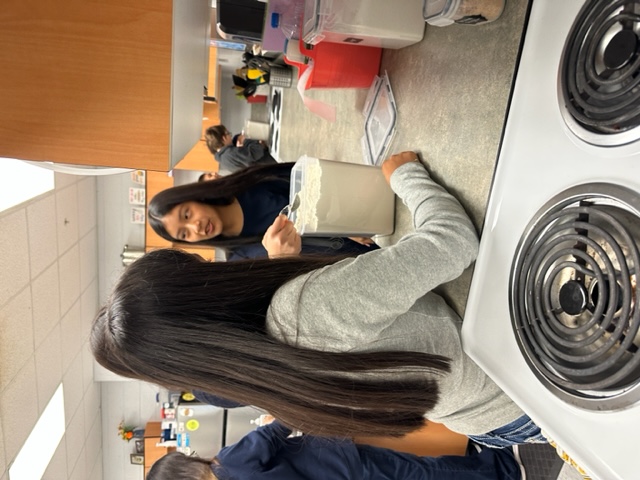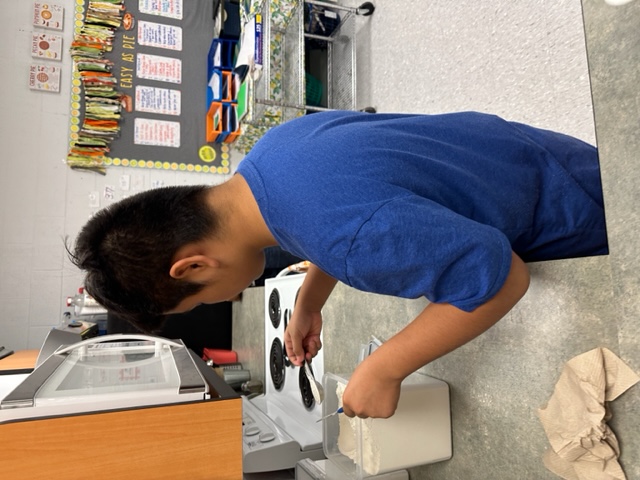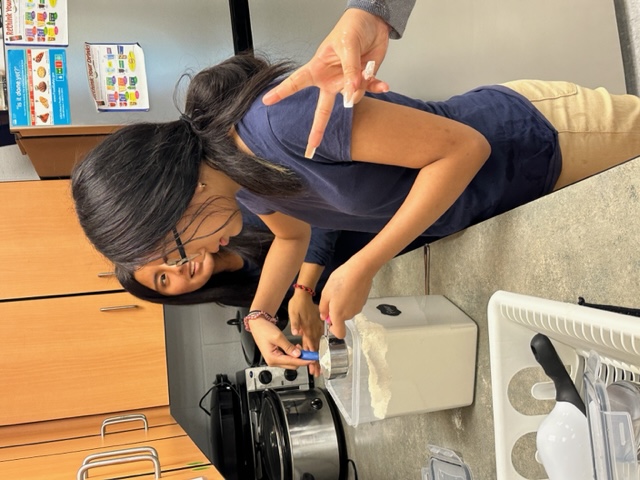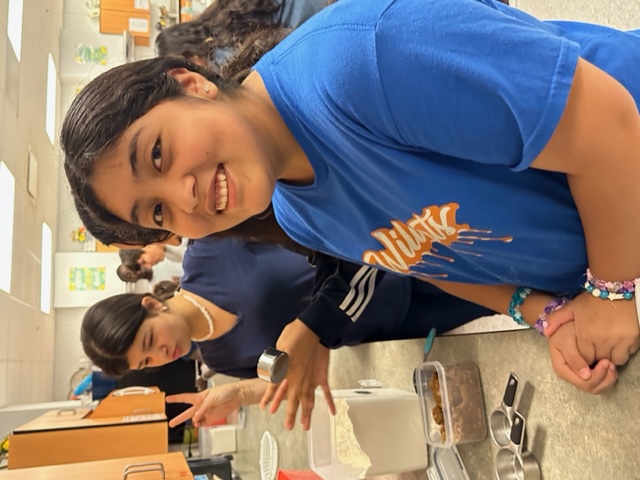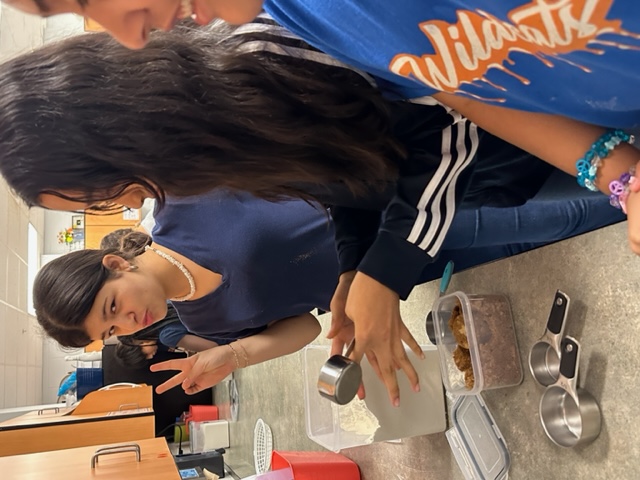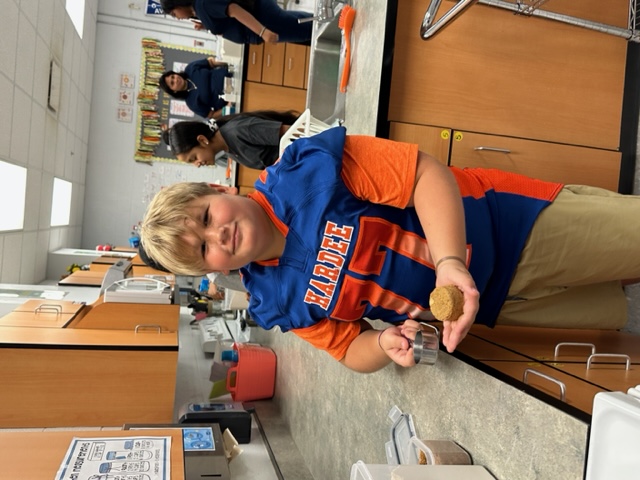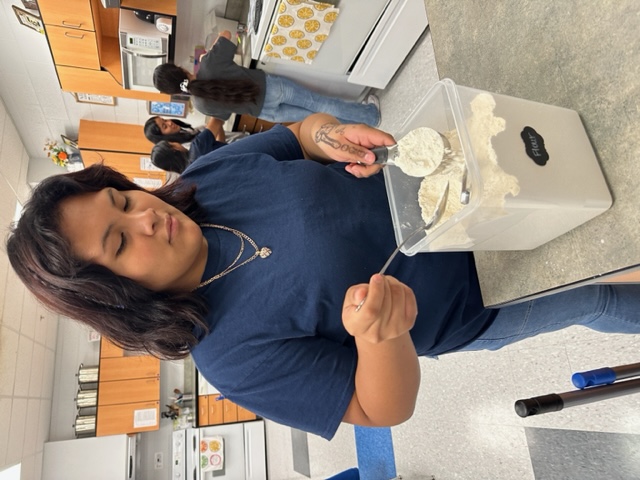 Pumpkin Rice Krispies
7th grade culinary students made the cutest pumpkin shaped rice krispie treats.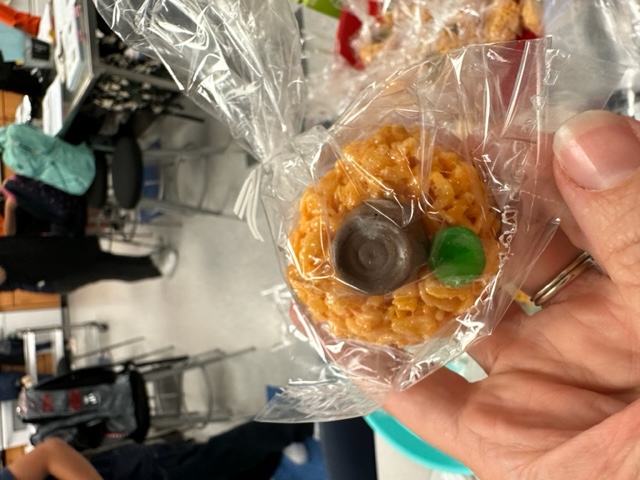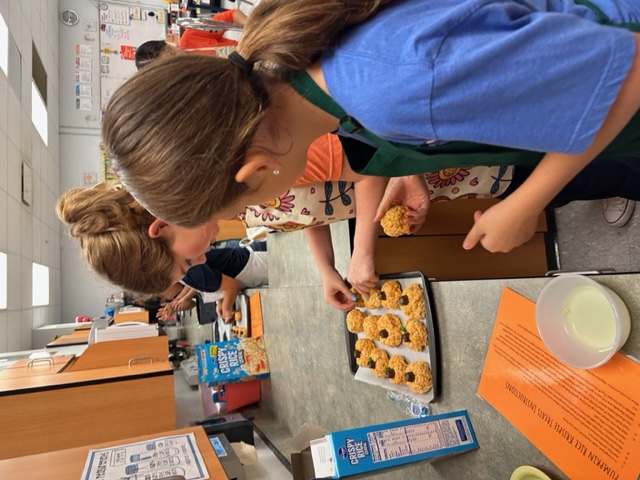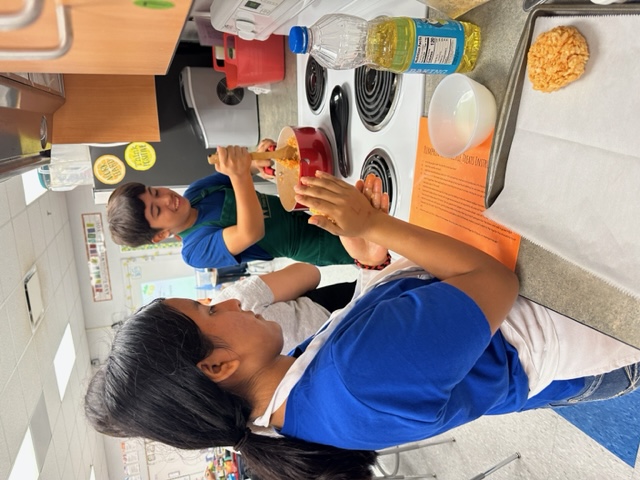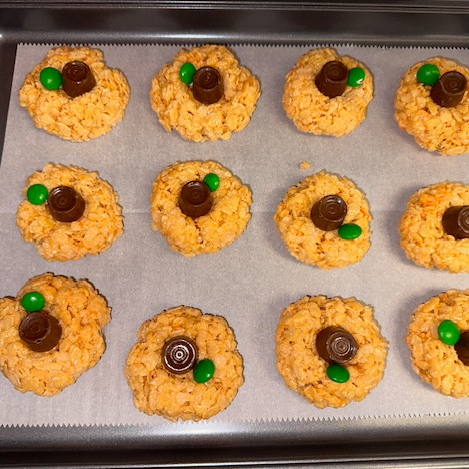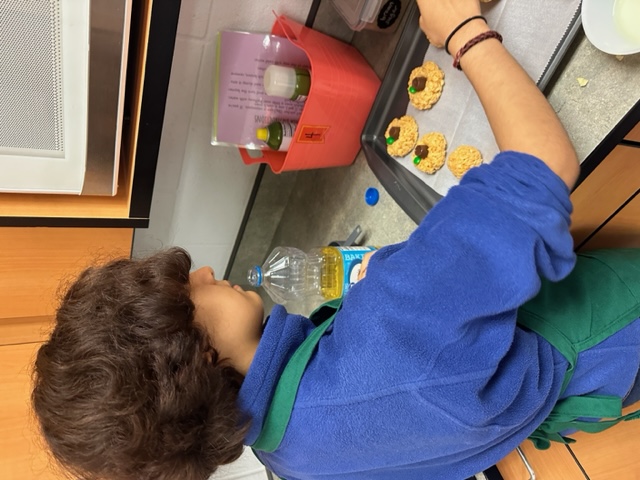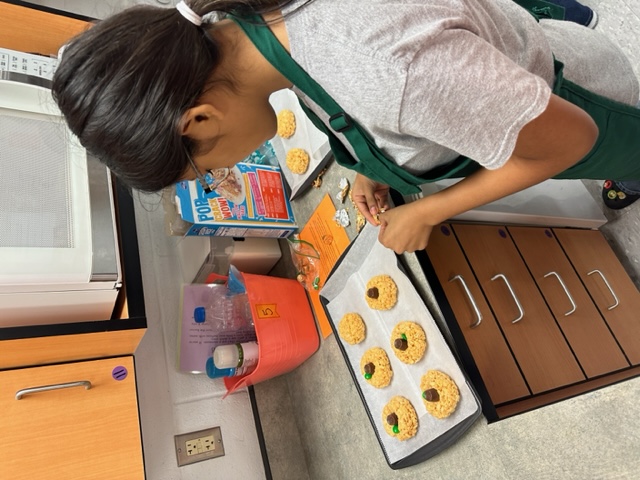 Birthday Pancakes and Bacon Cheese Toast
8th Grade Culinary Students made oven fried bacon to go along with their birthday pancakes with a homemade glaze. They saved half of the bacon for the following day to make bacon cheese toast. While some groups struggled, especially the first day, the results were worth it!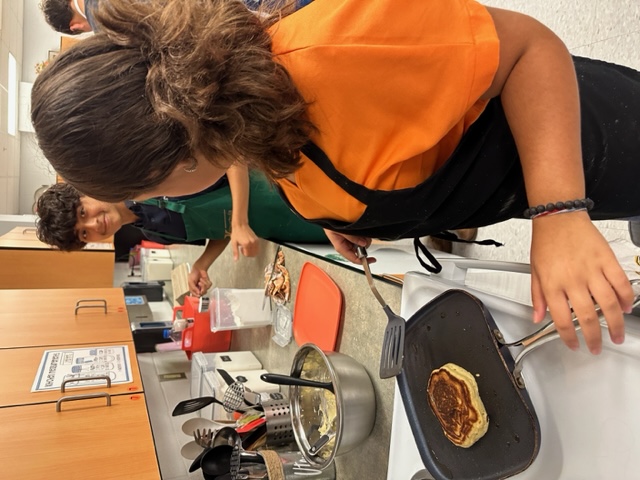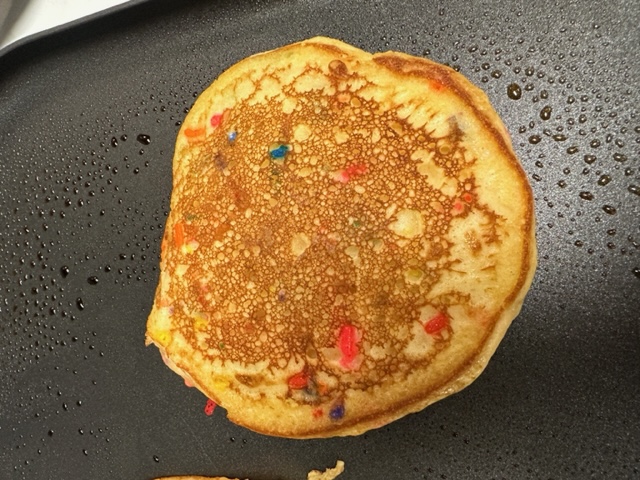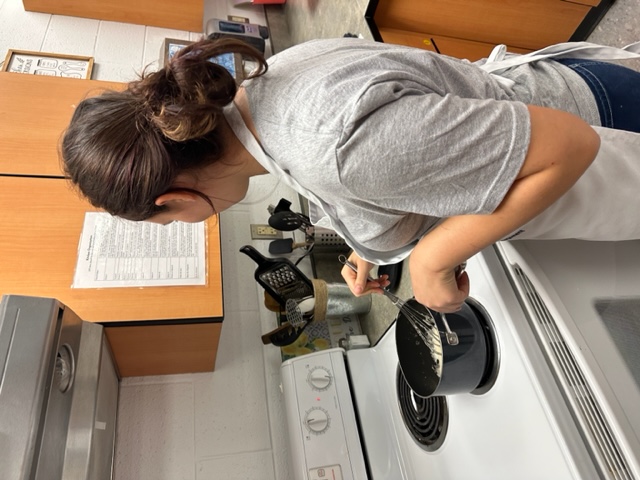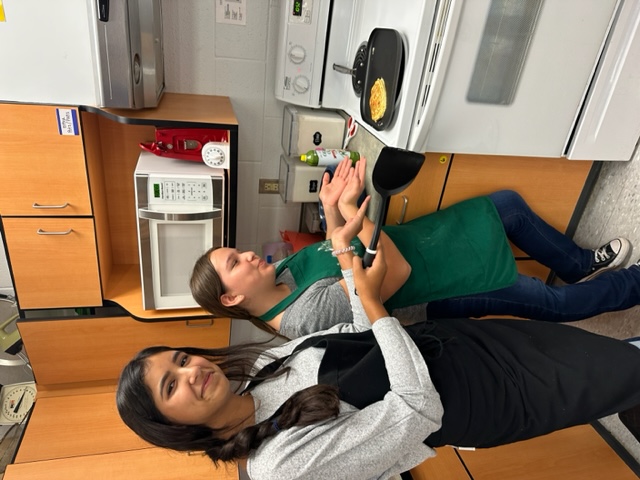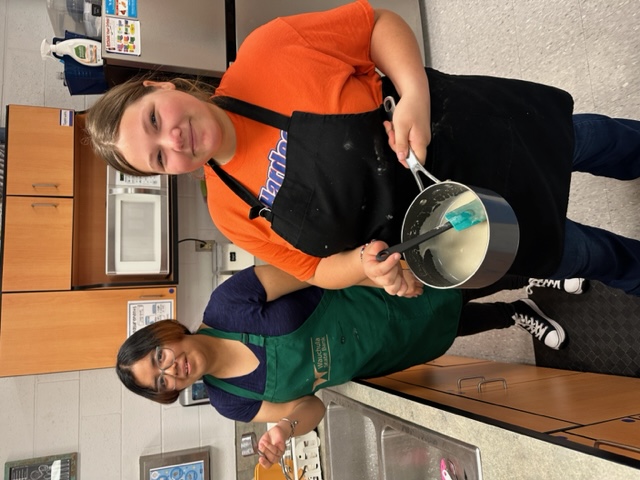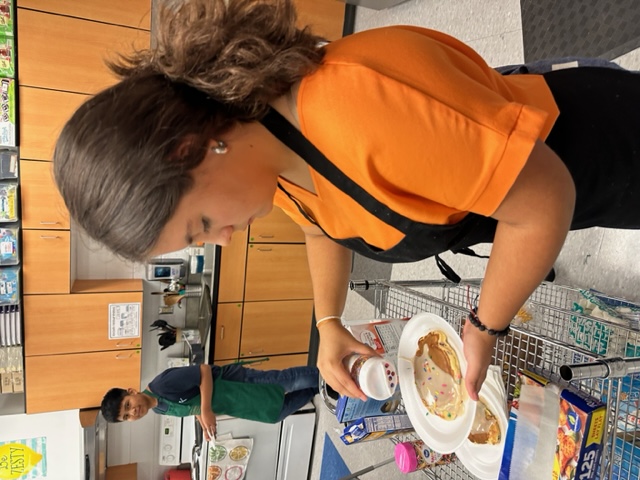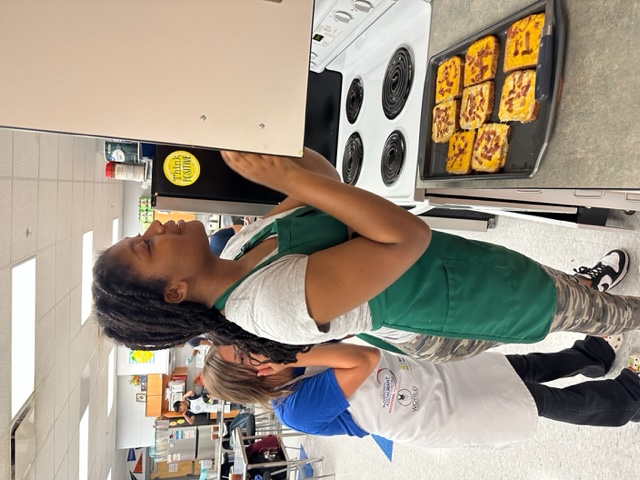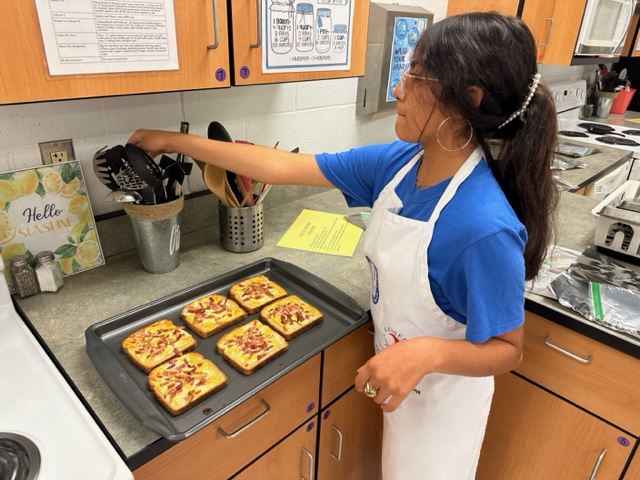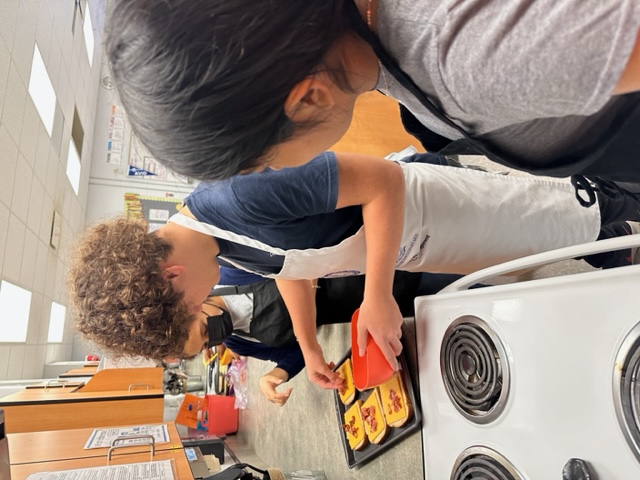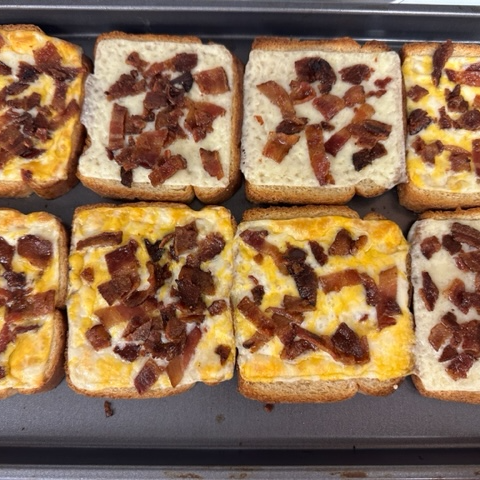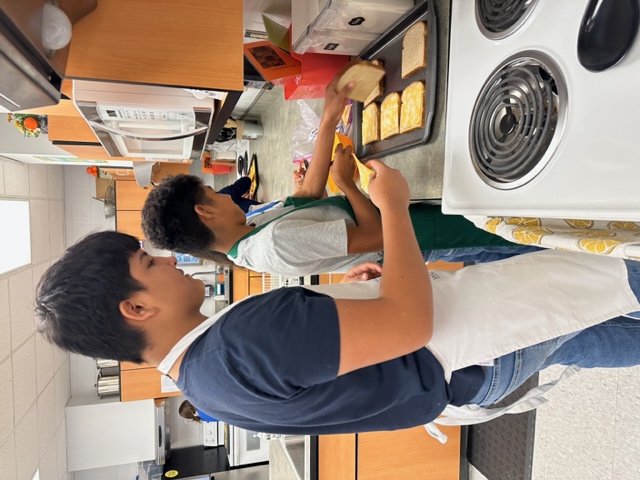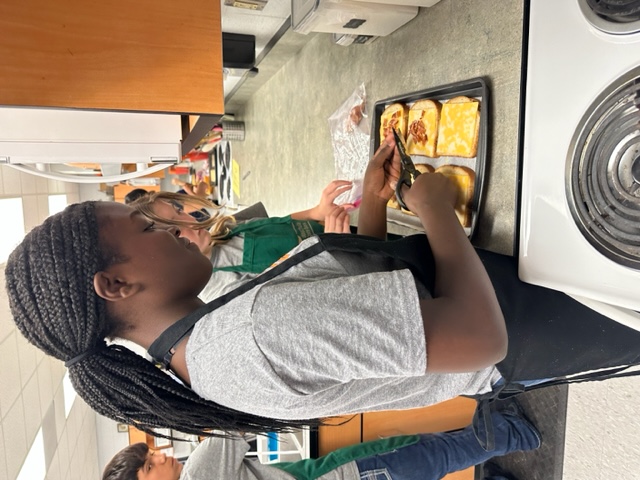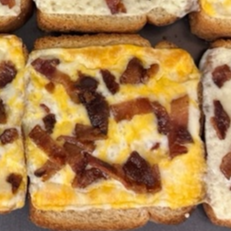 Pioneer Woman Cinnamon Toast
This is a favorite in 7th Grade Culinary Classes here at HJH!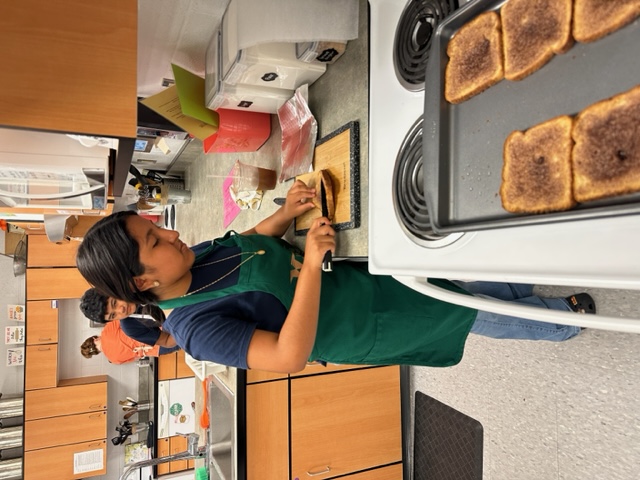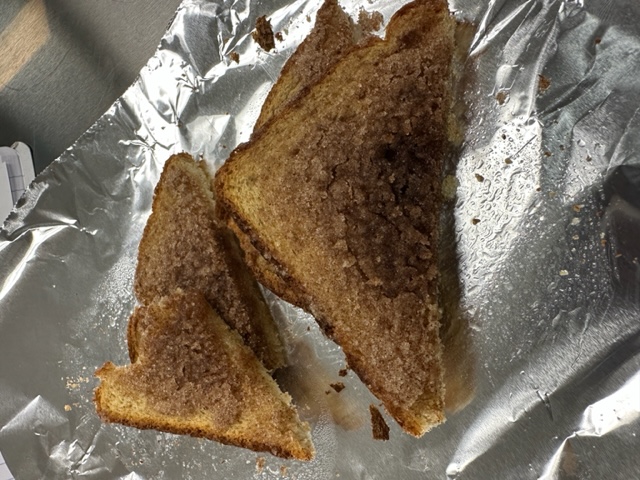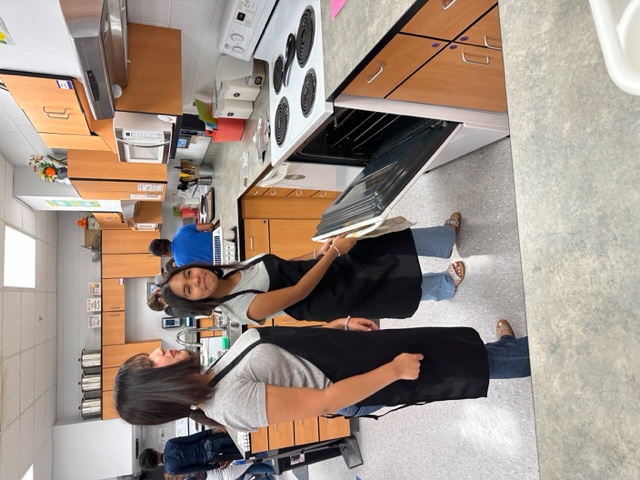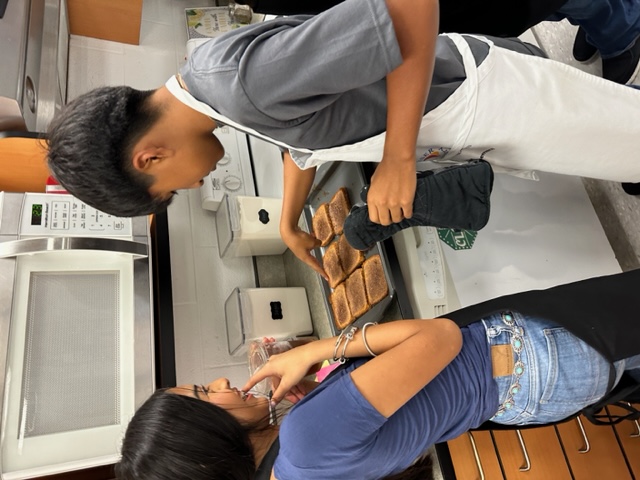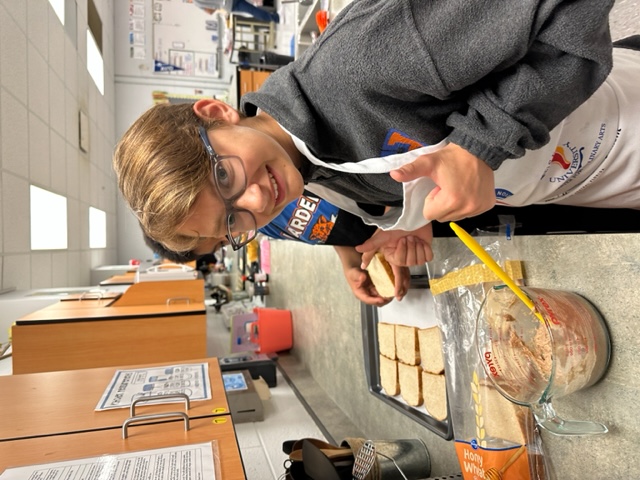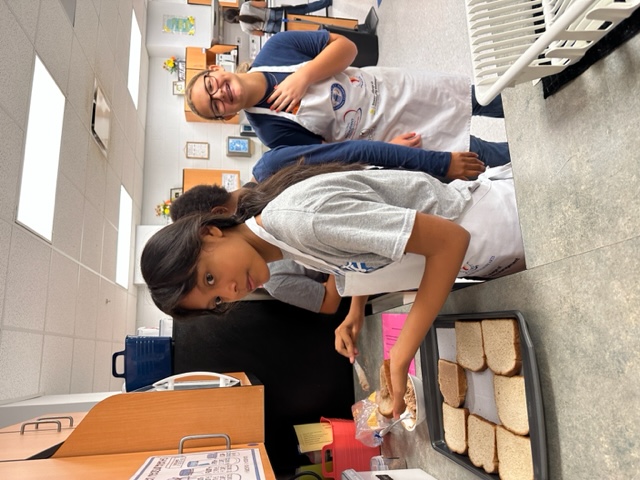 Breakfast Tots in 8th Grade Culinary
We started making these last year and they were a huge hit! They are time consuming (which is why we don't have a lot of pictures) but totally worth it!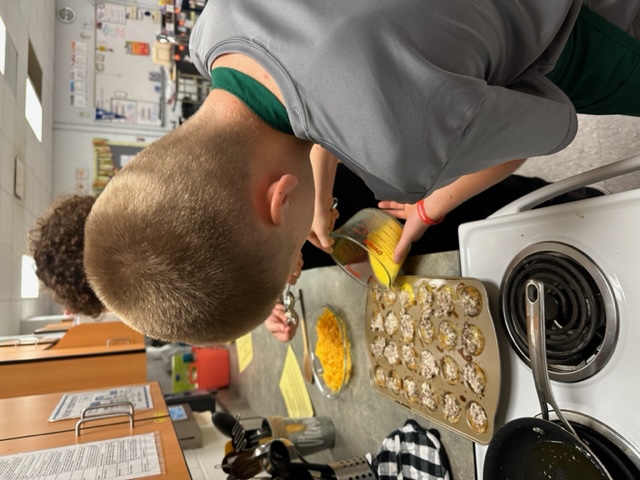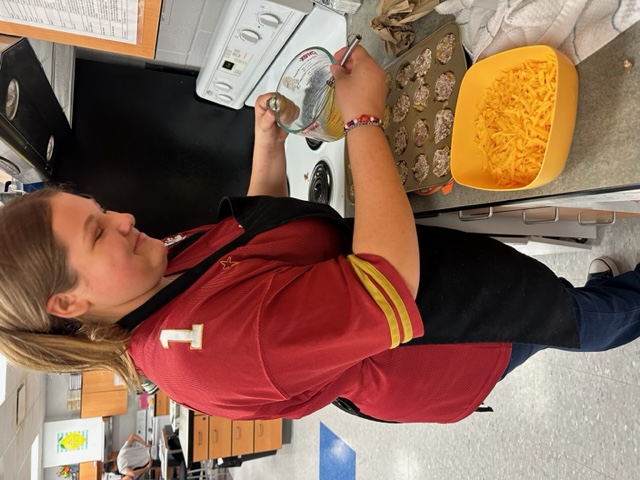 French Toast and Sausage in 8th Grade Culinary
We continued learning how to make lots of amazing breakfast foods!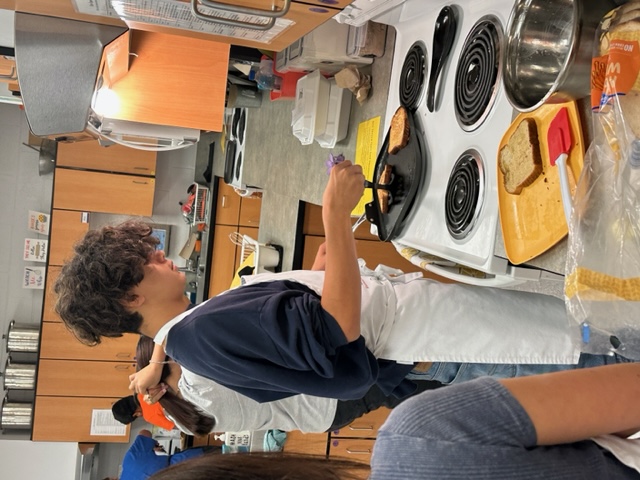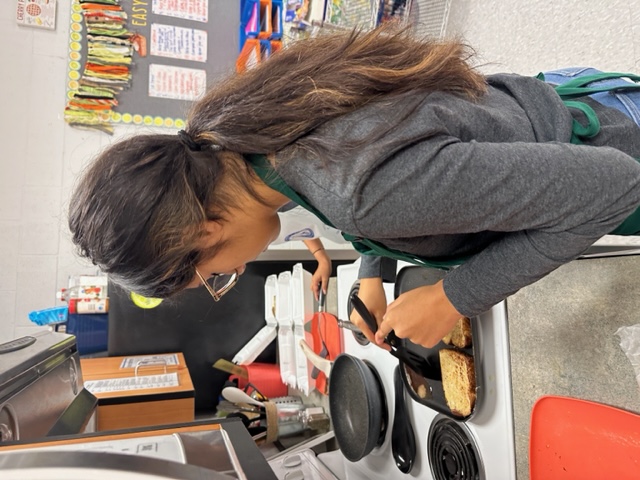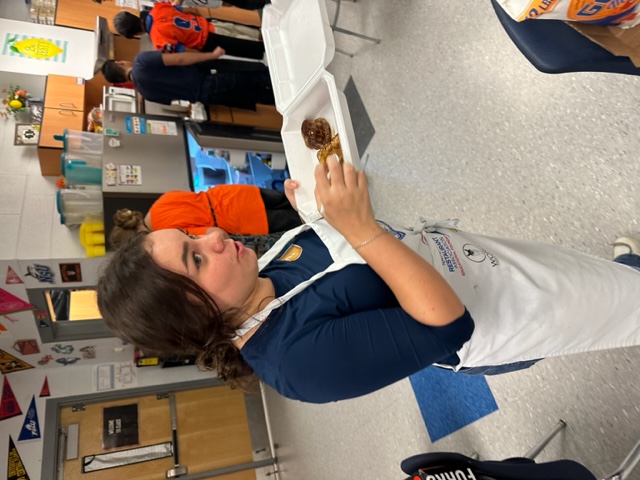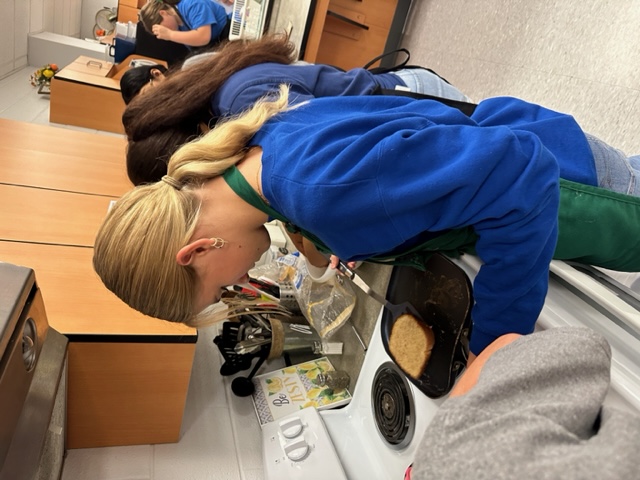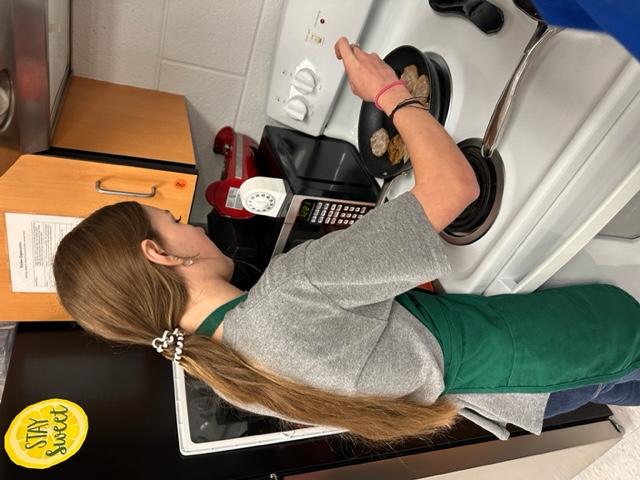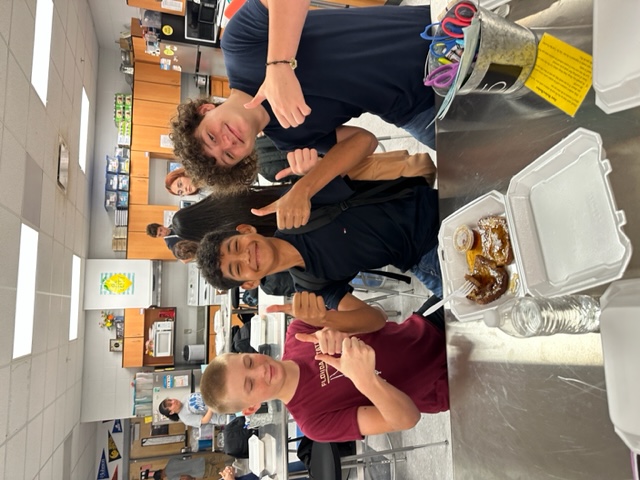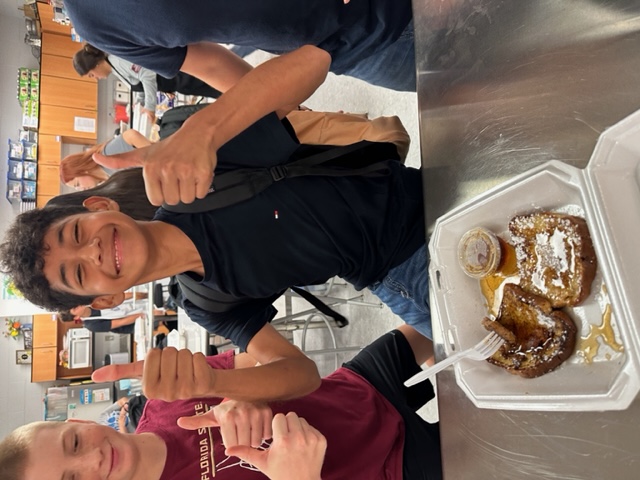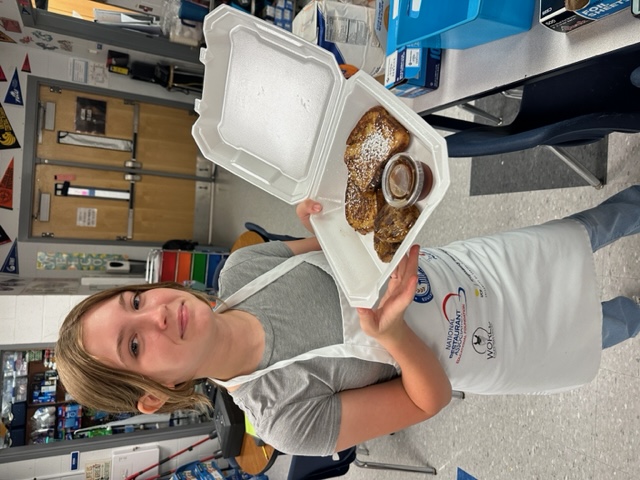 Stovetop Popcorn in 7th Grade Culinary: Another Hack Learned in Culinary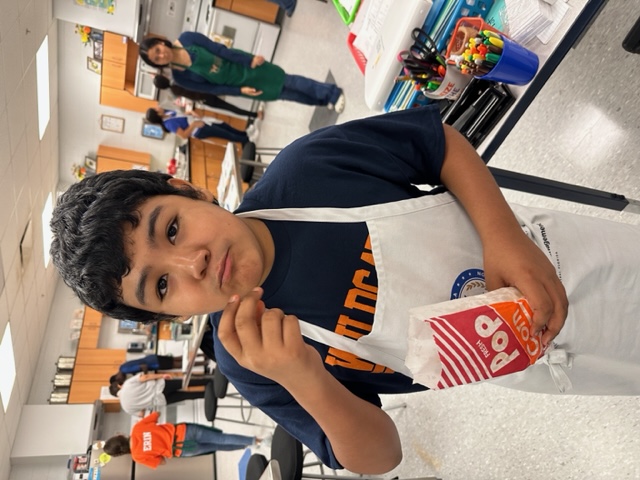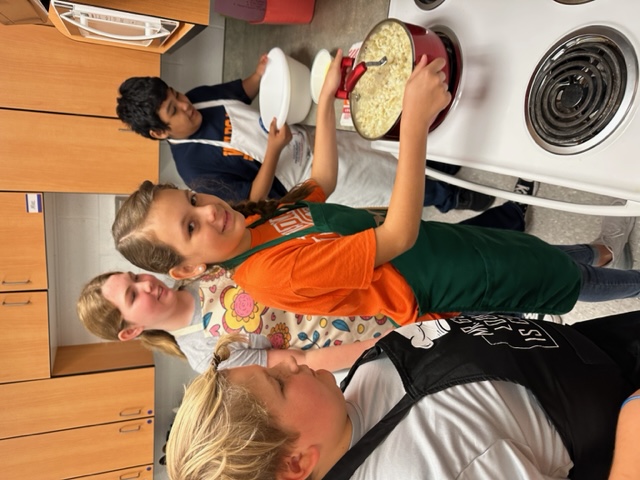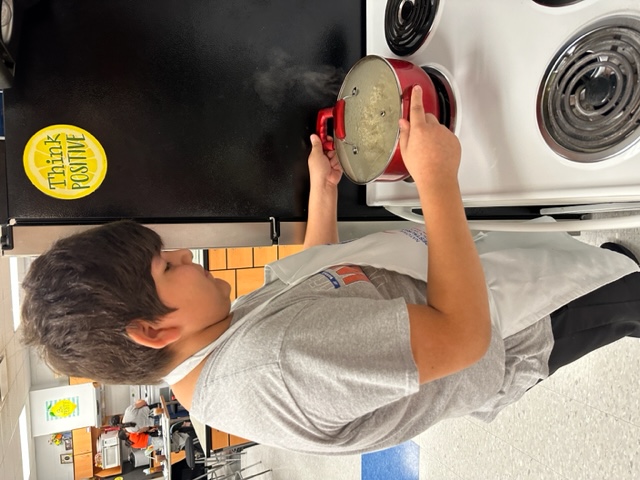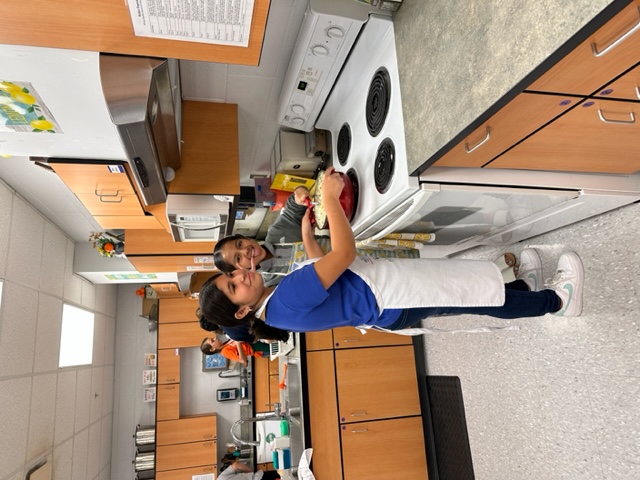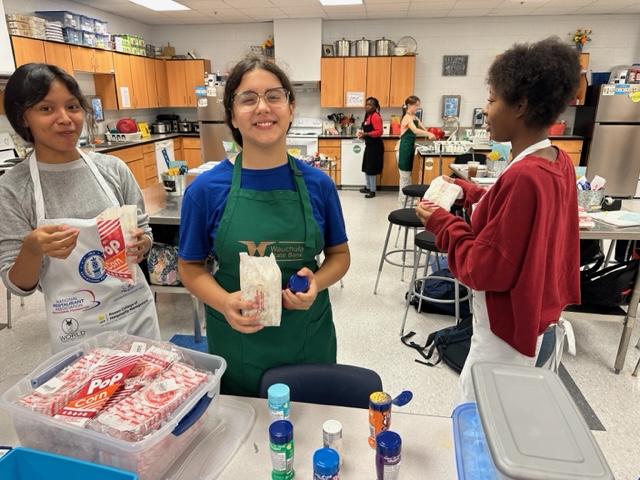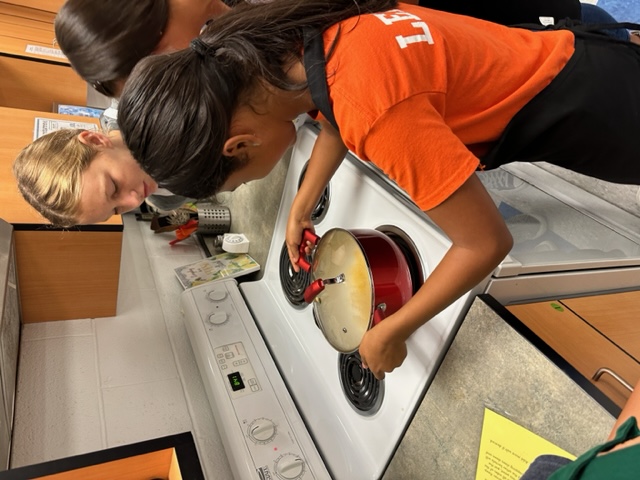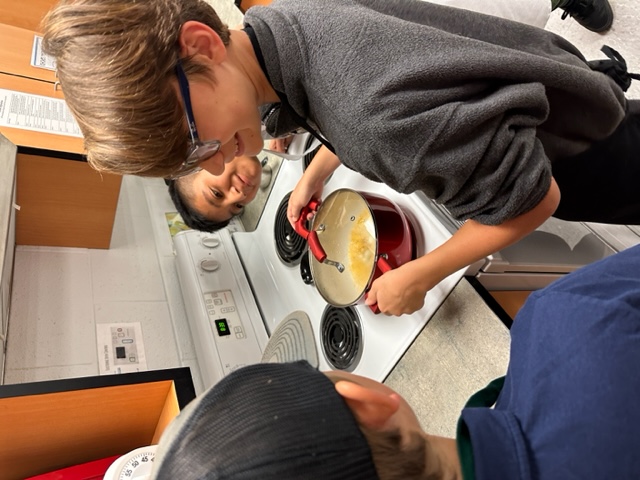 The Best Basic Grilled Cheese Sandwiches in 7th Grade Culinary - Everybody should know how to make a yummy grilled cheese :)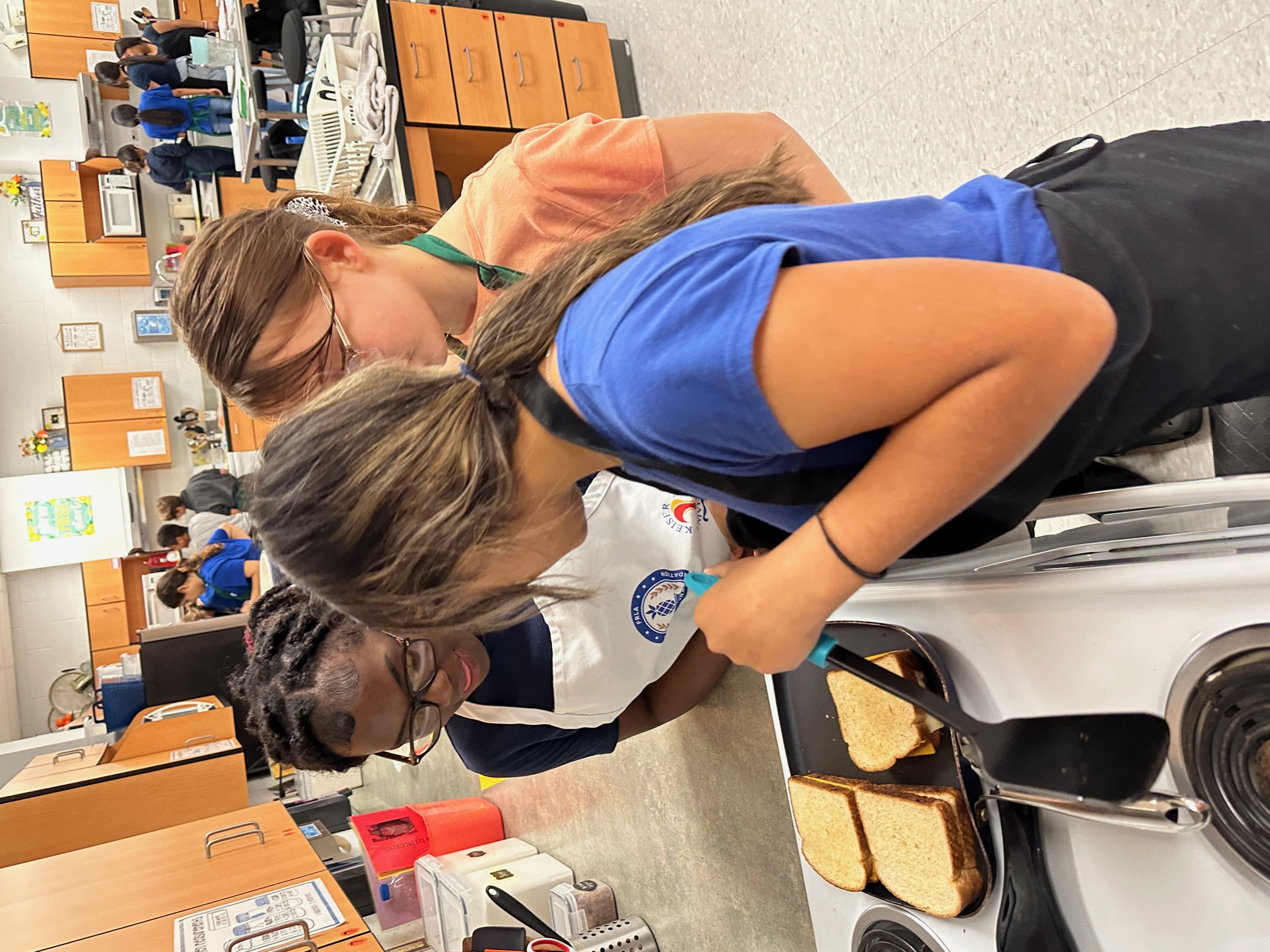 8th Graders Learned to make Chicken Quesadillas with 5 Minute Mexican Rice, and Easy Refried Beans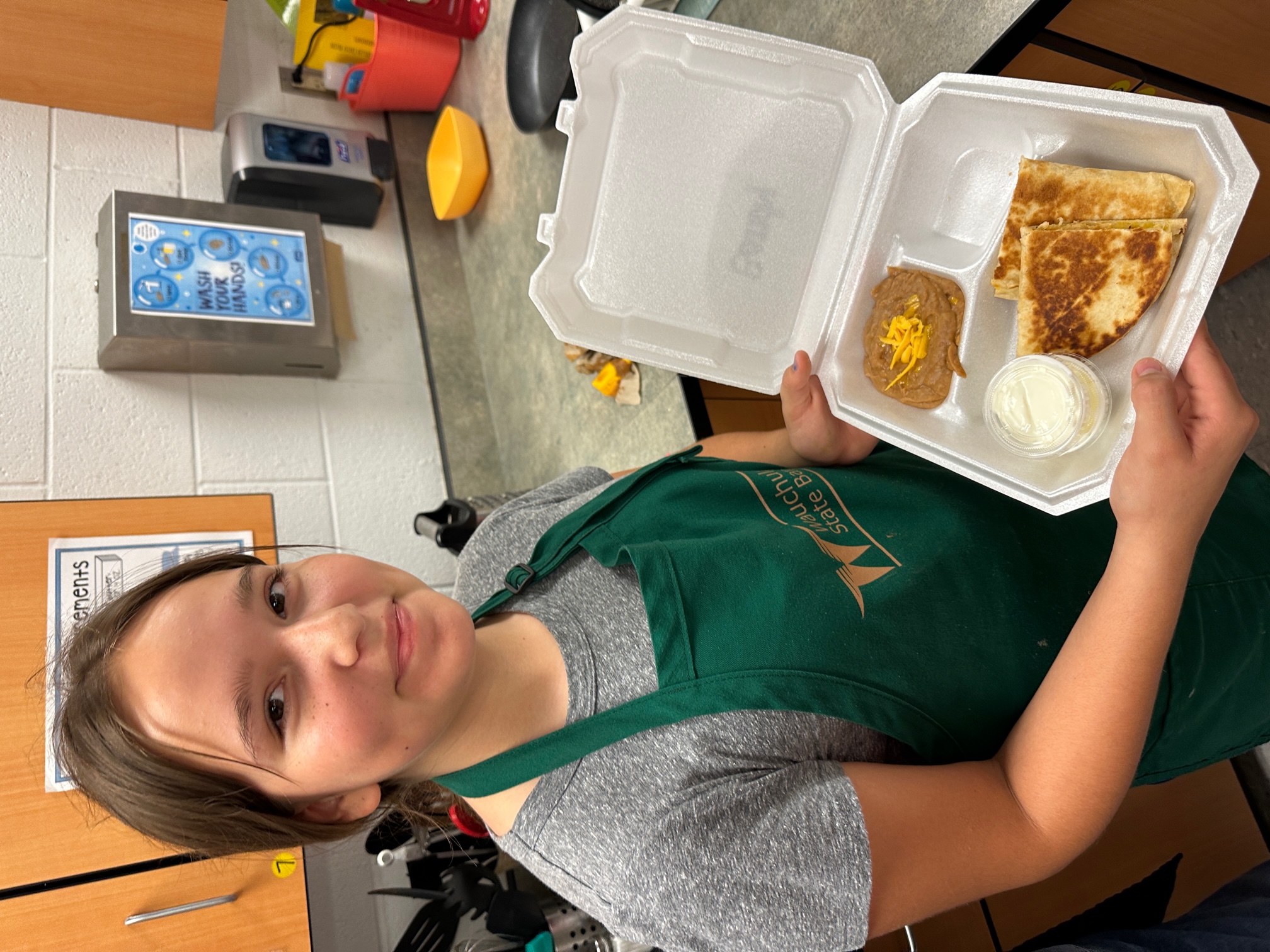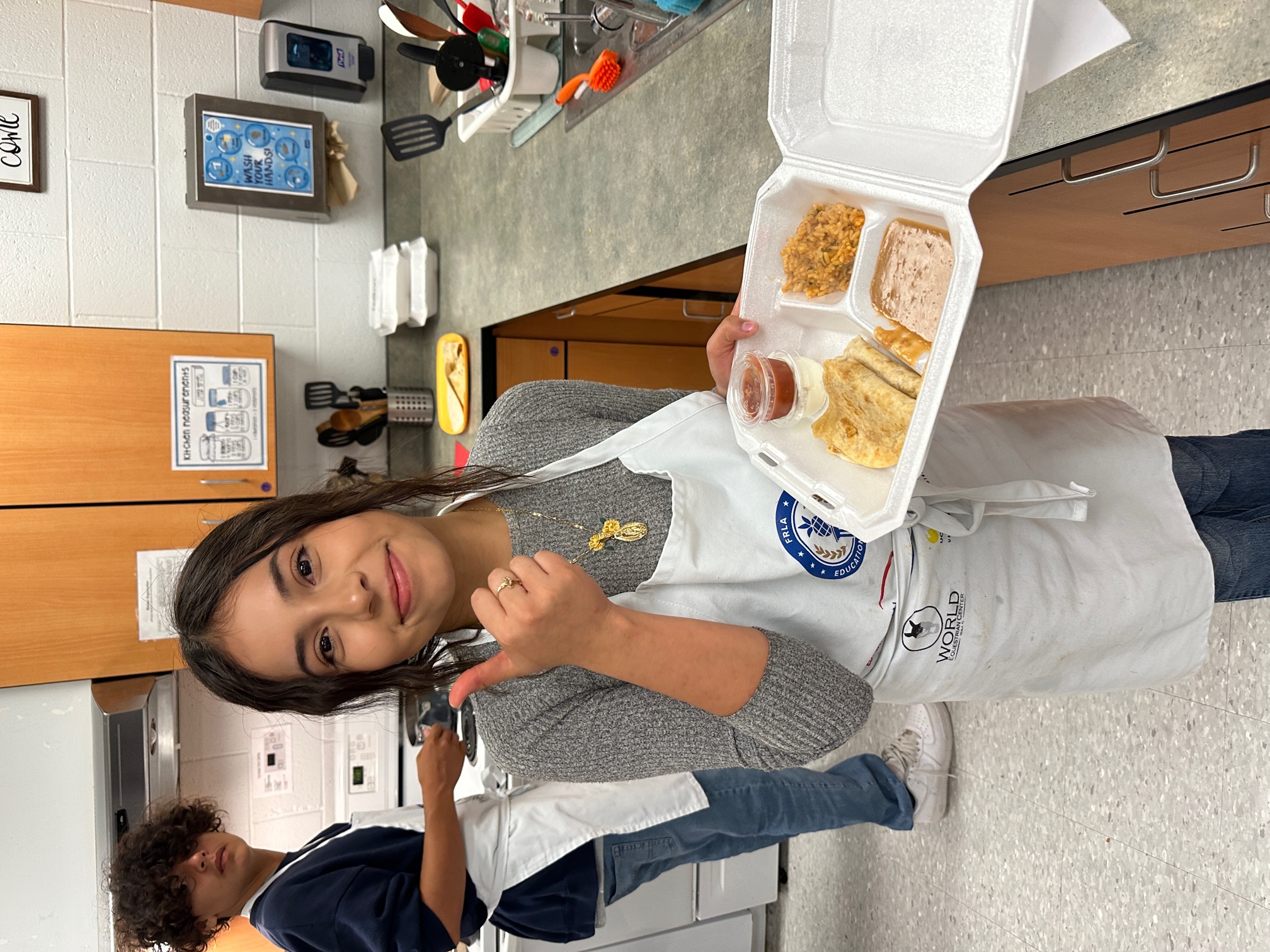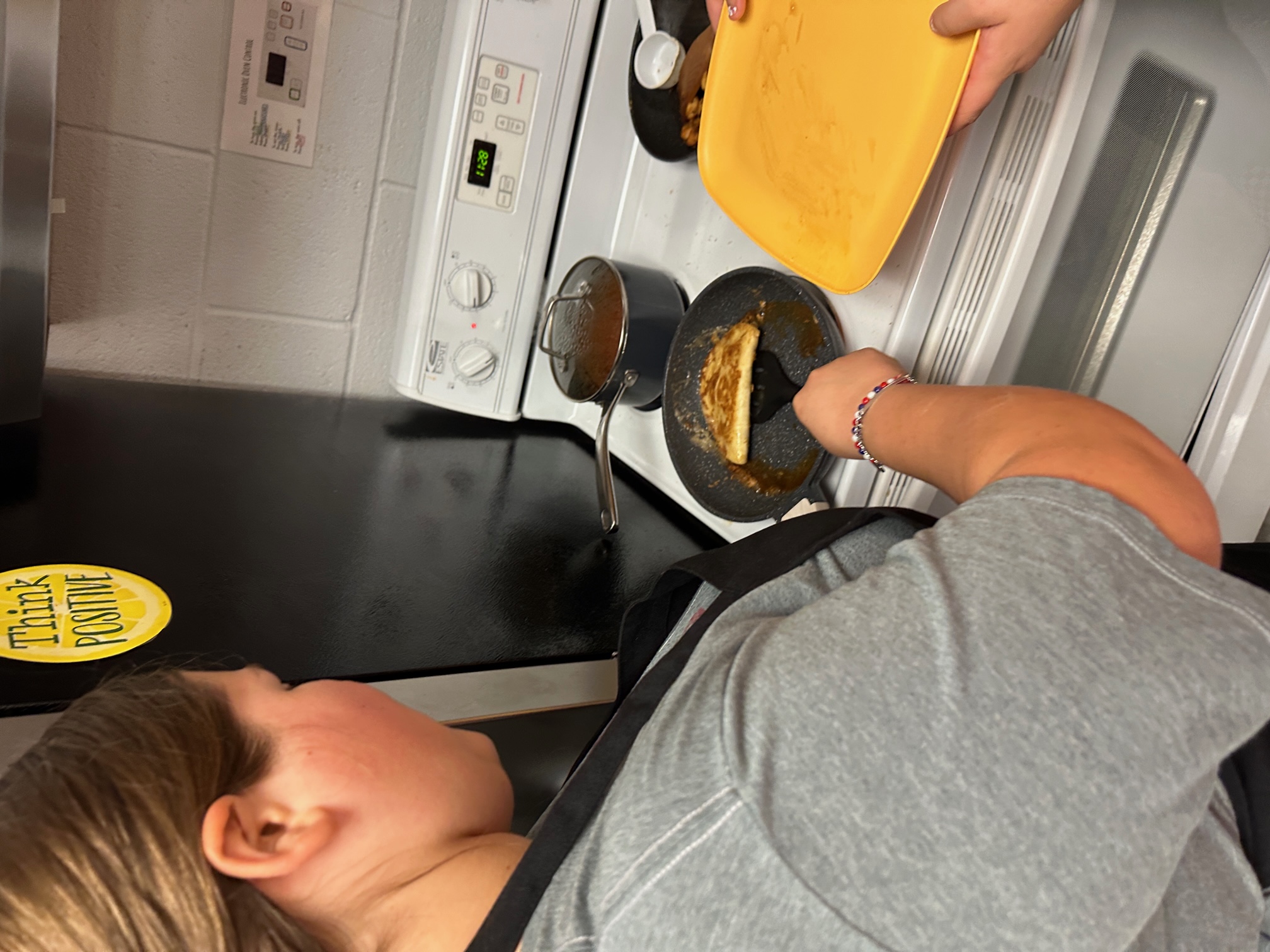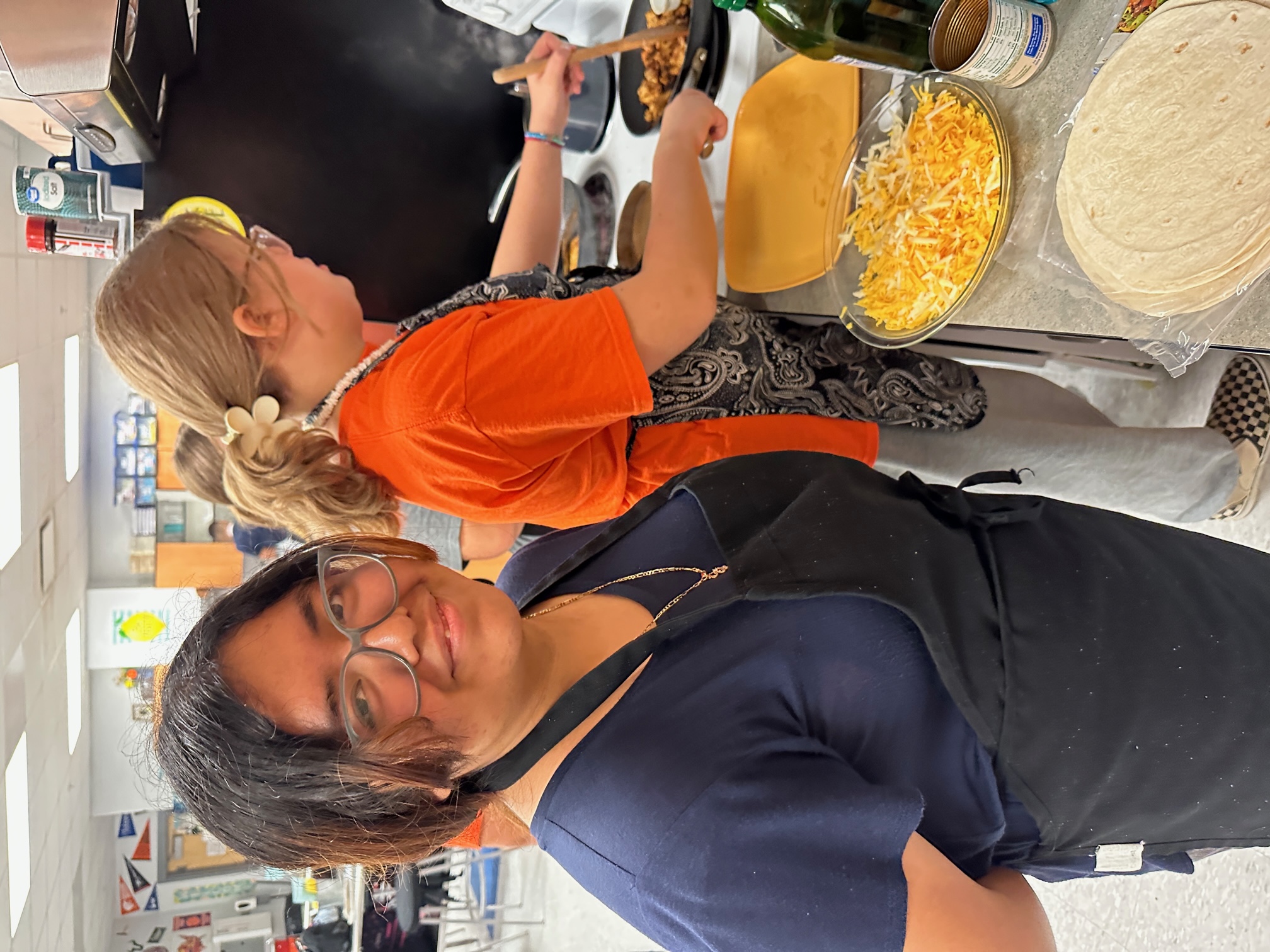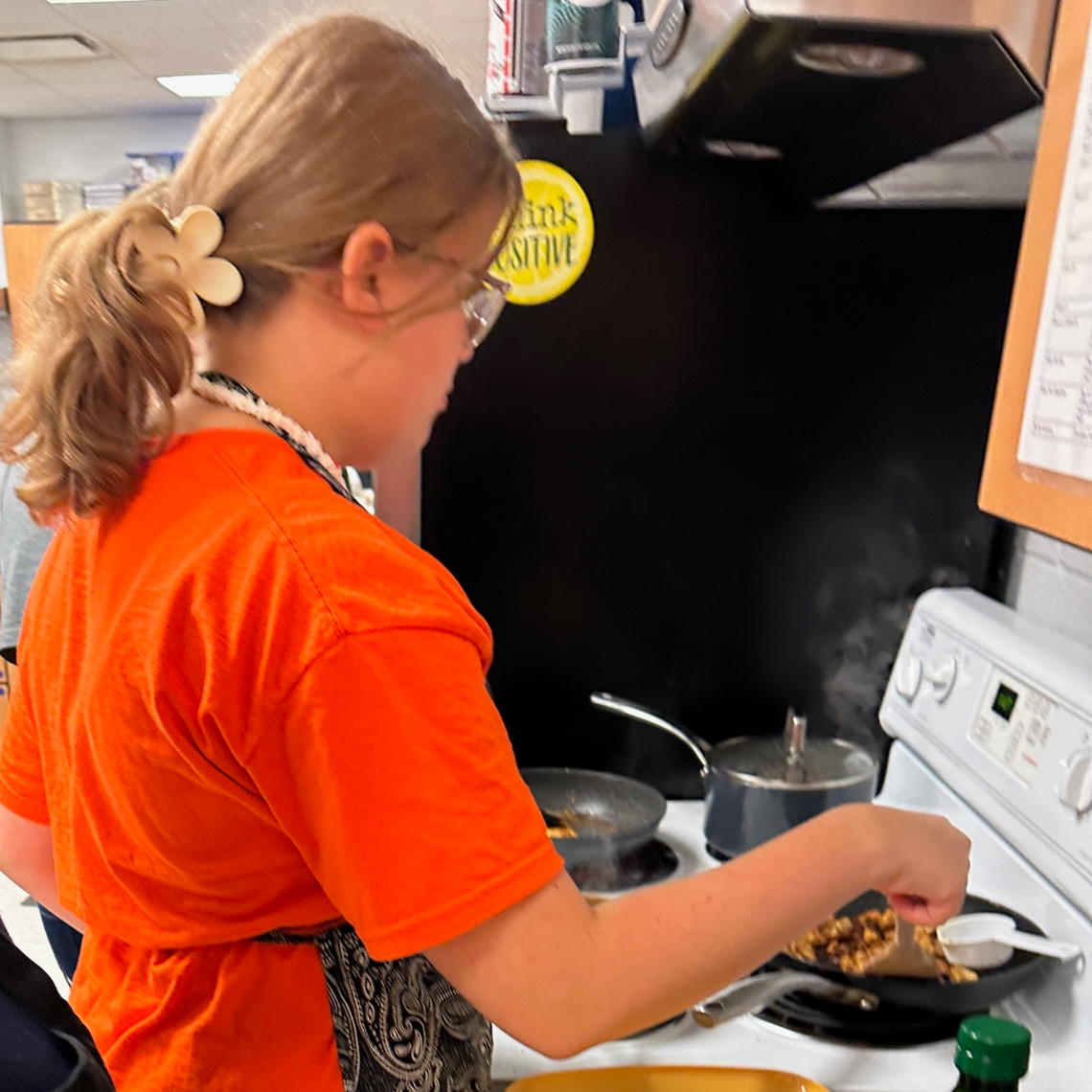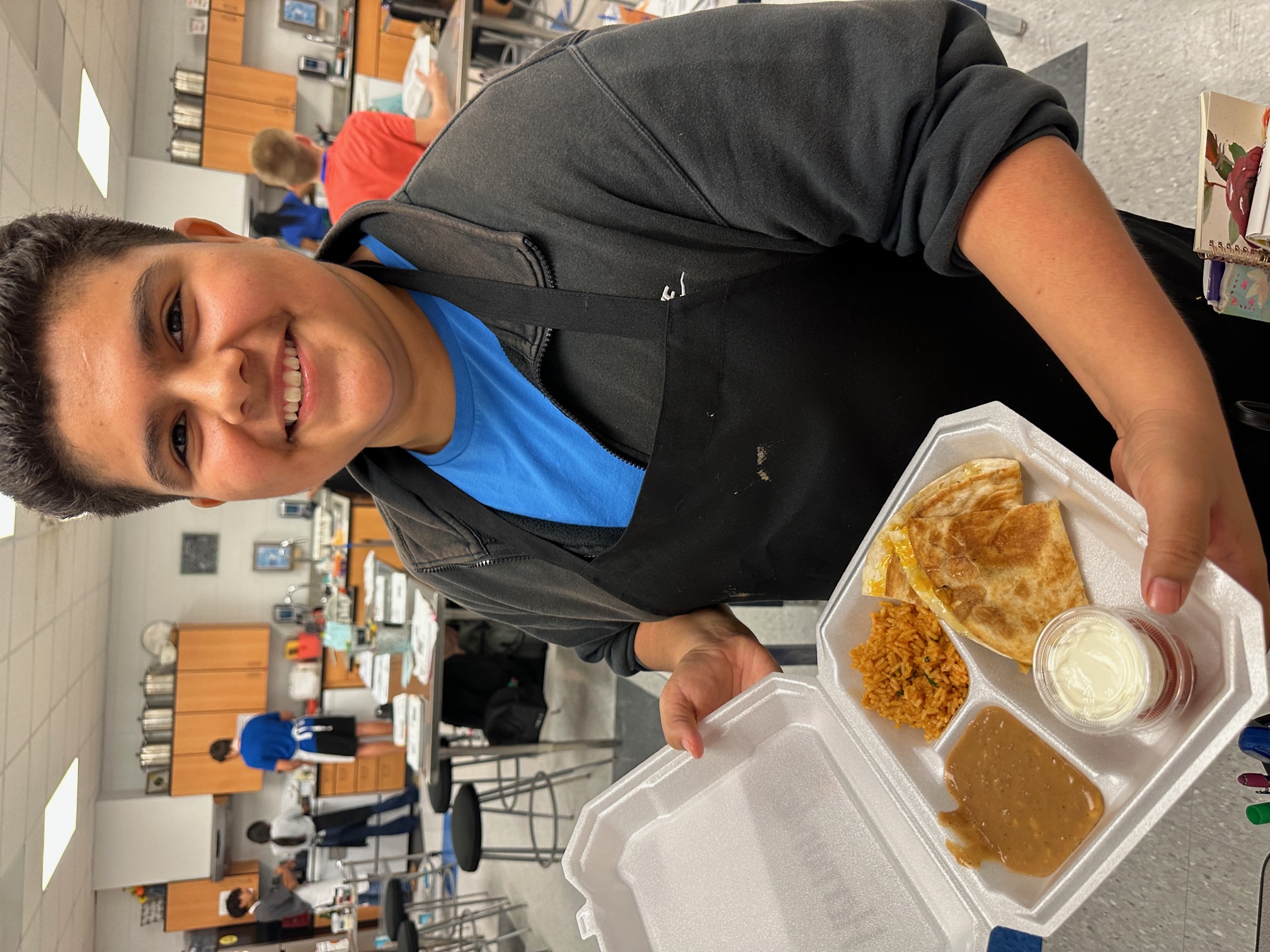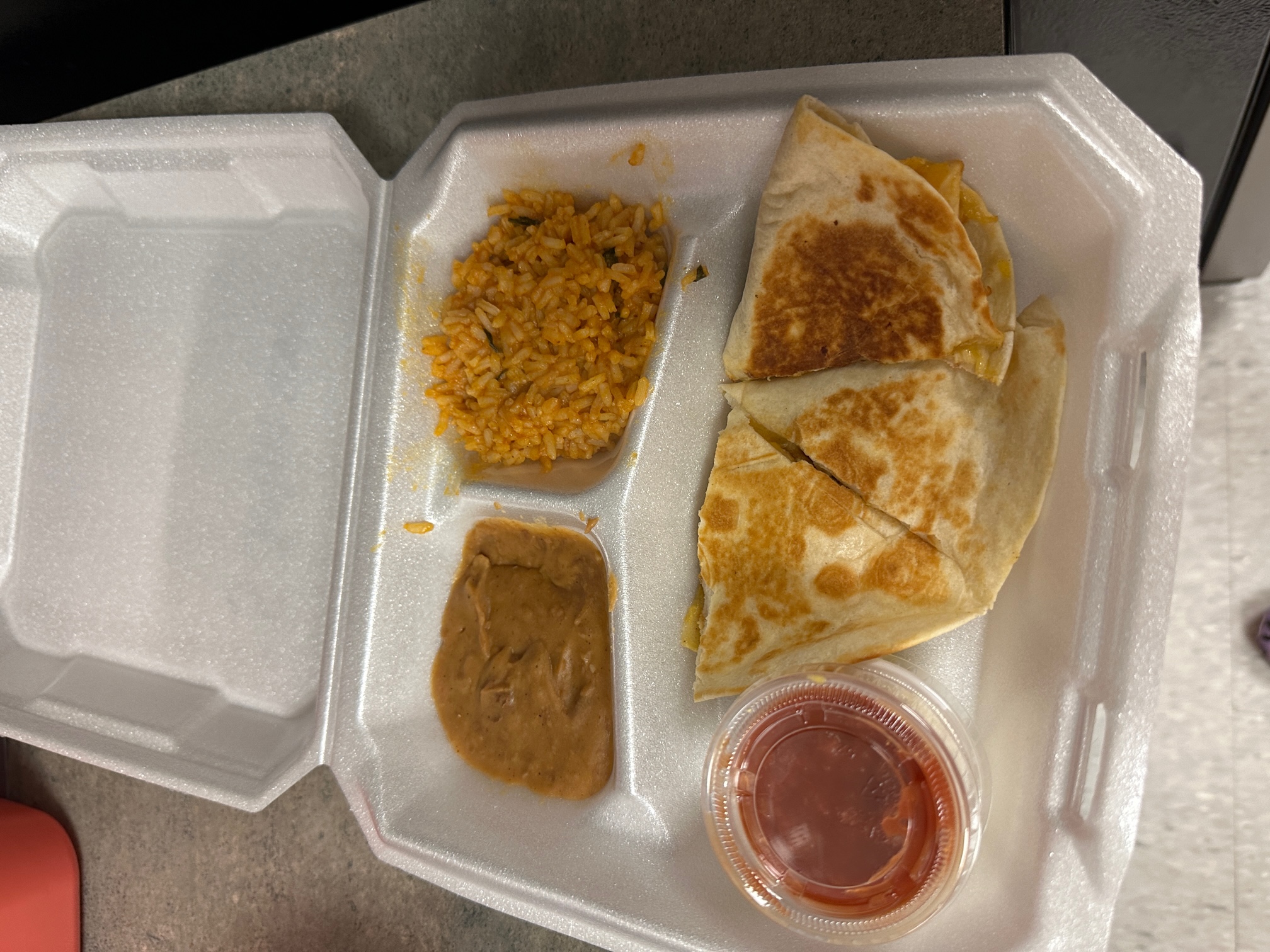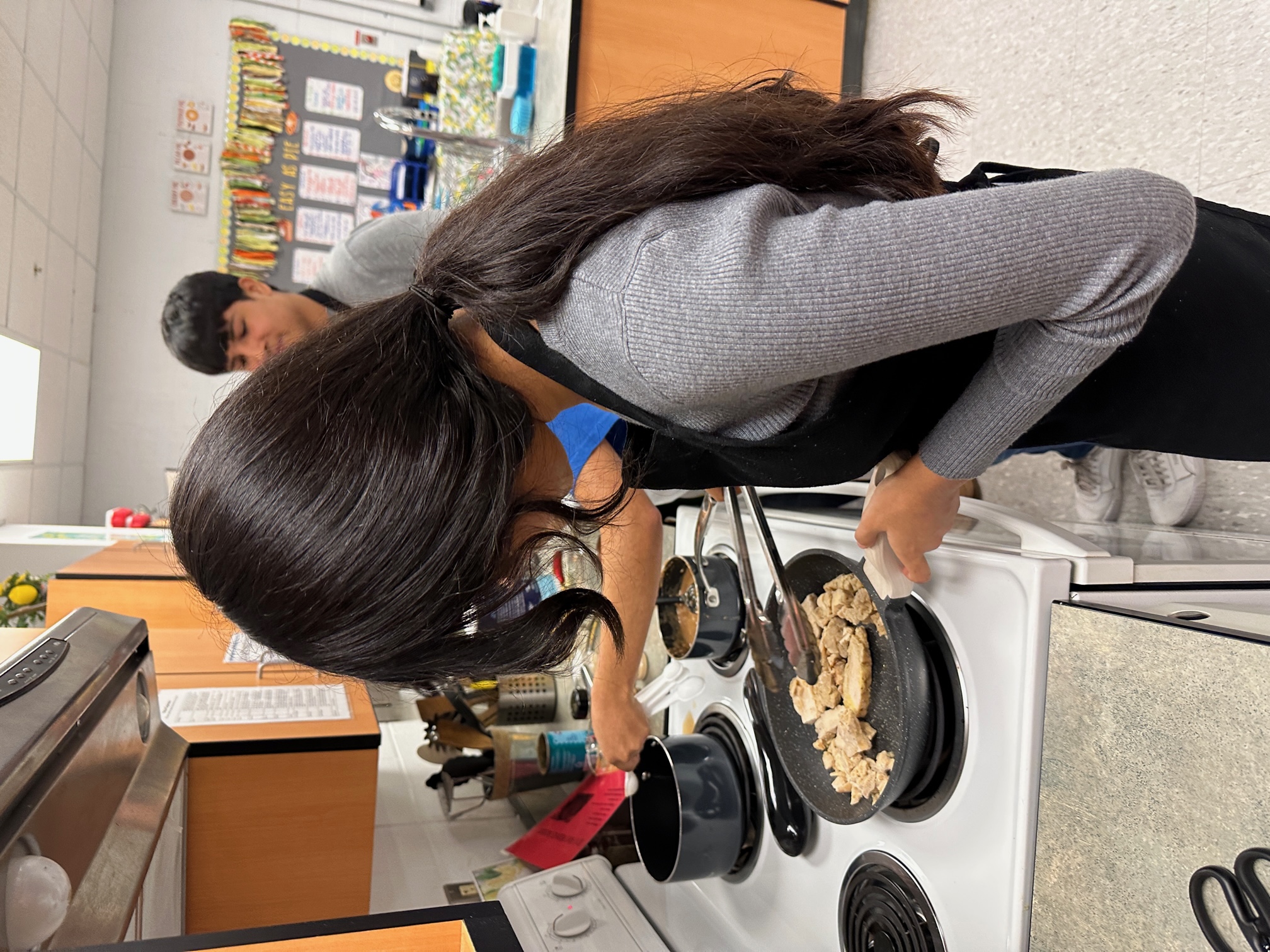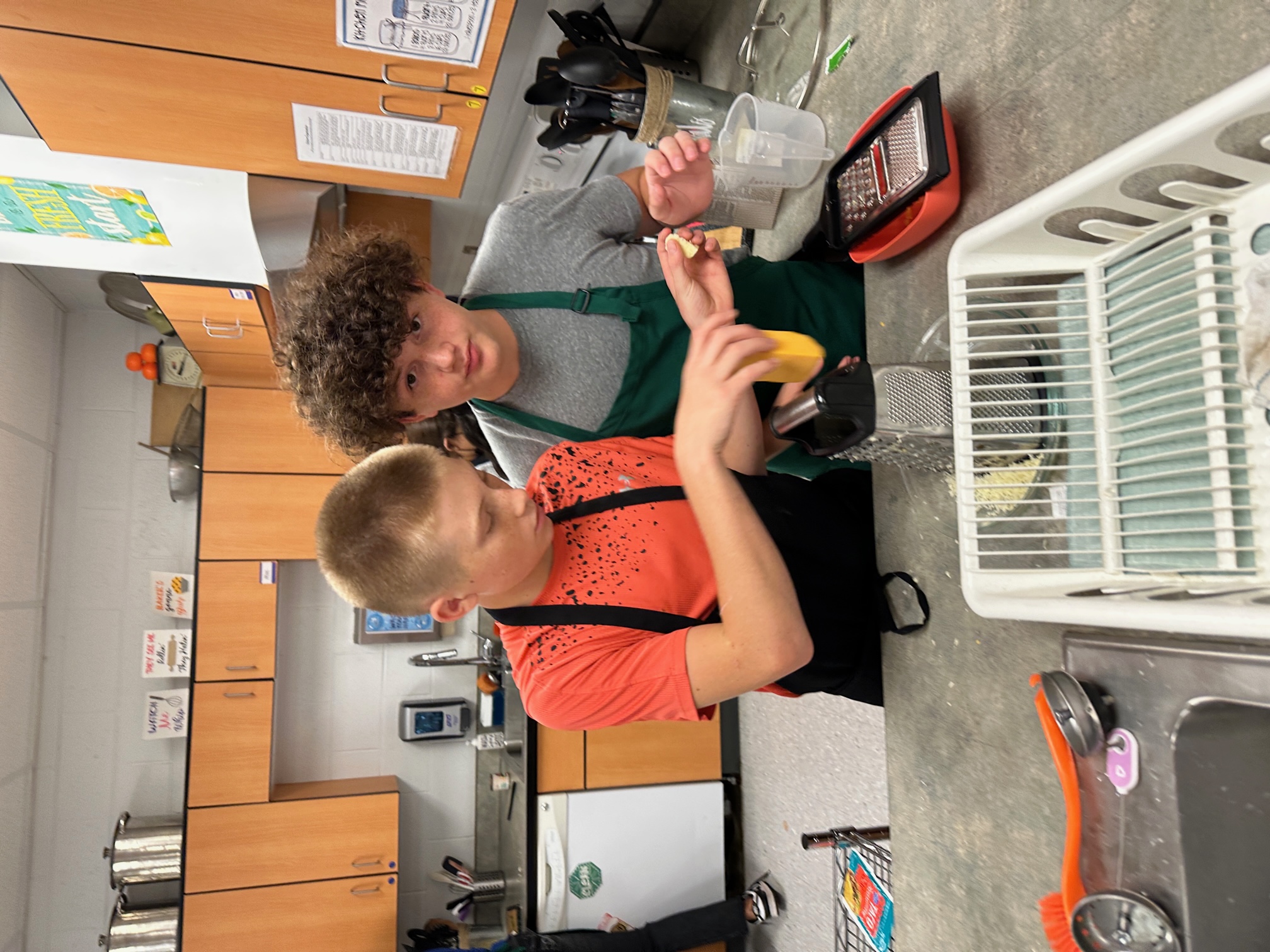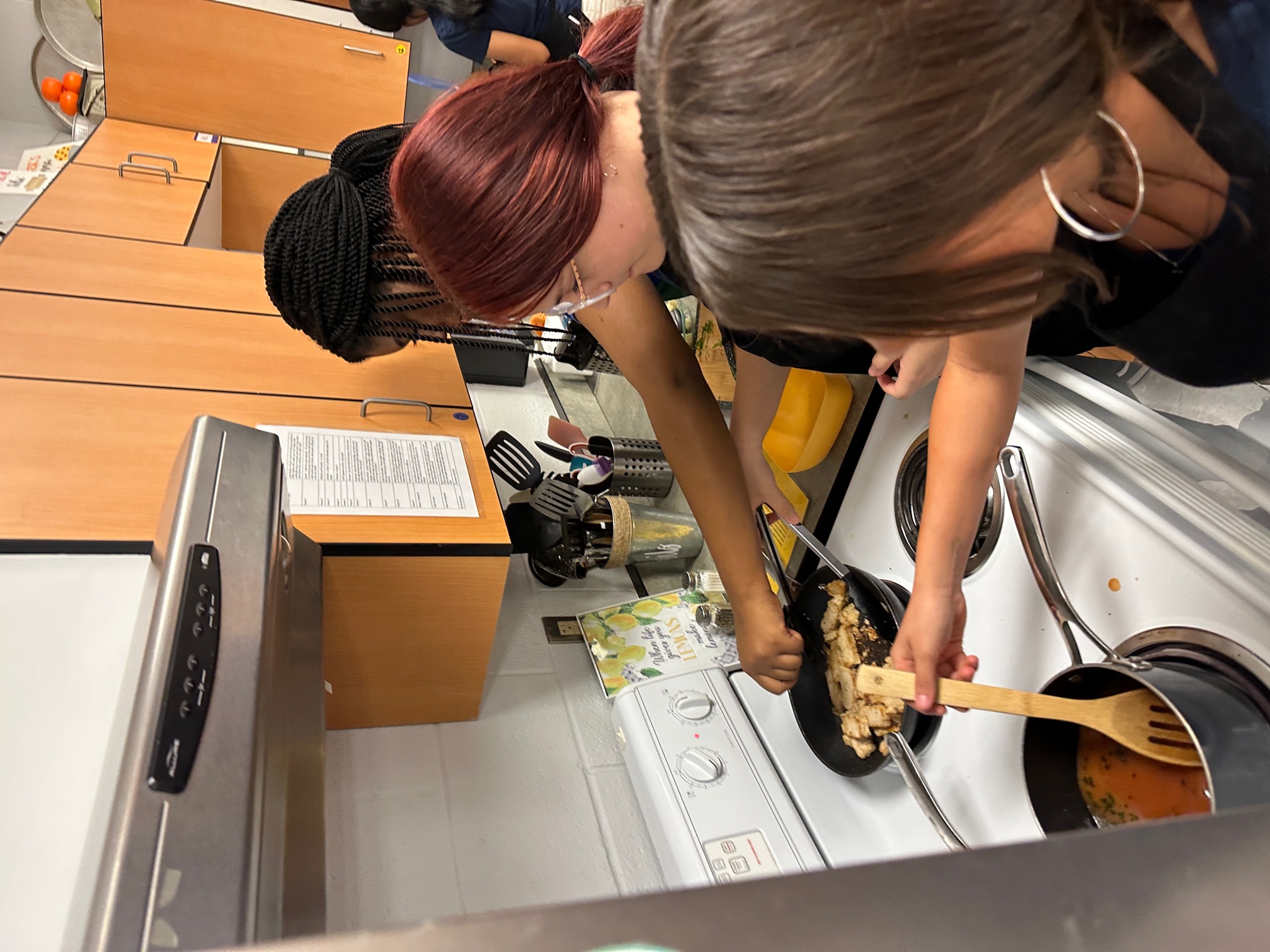 Measurement Rotations in 7th Grade Culinary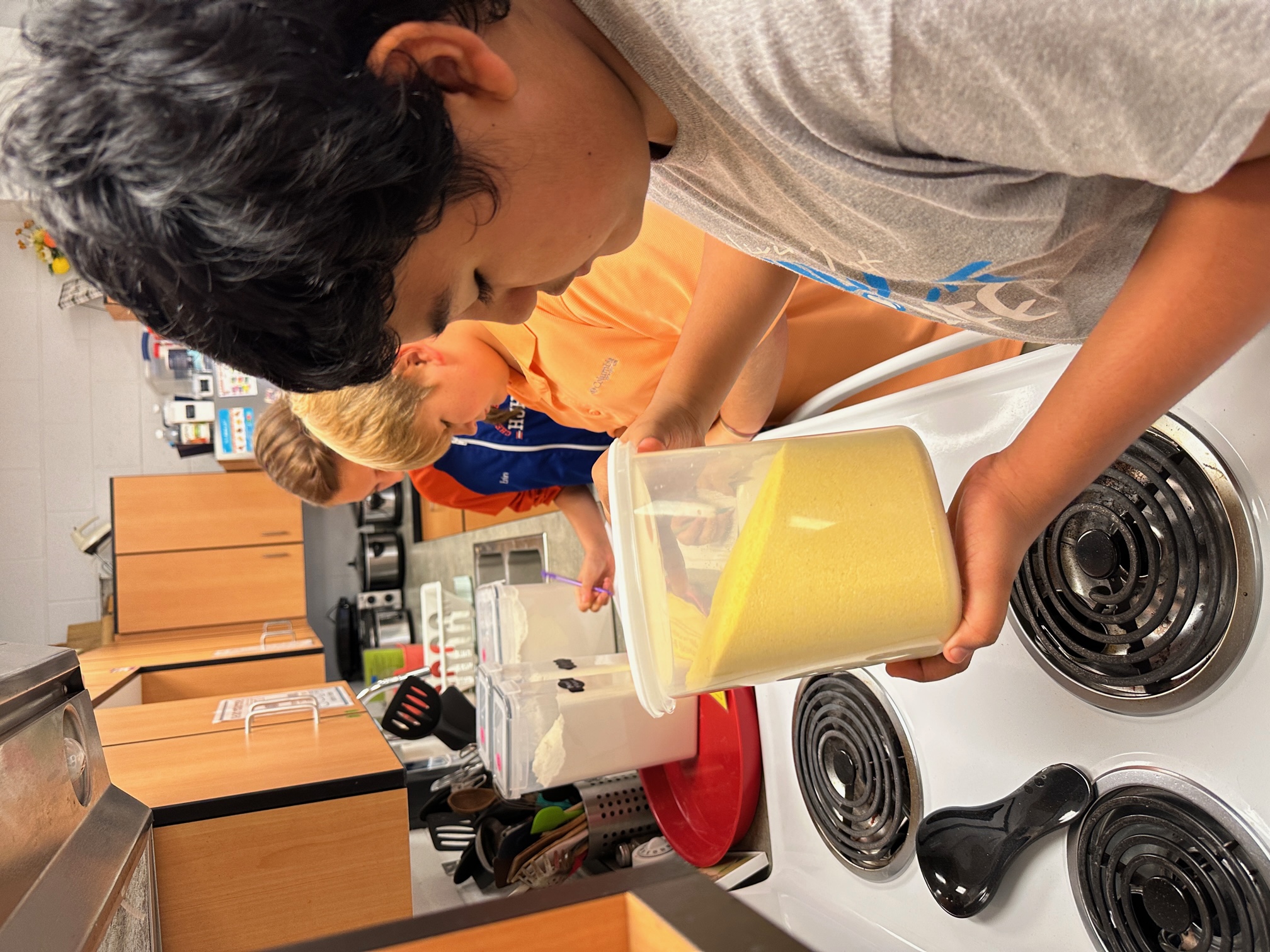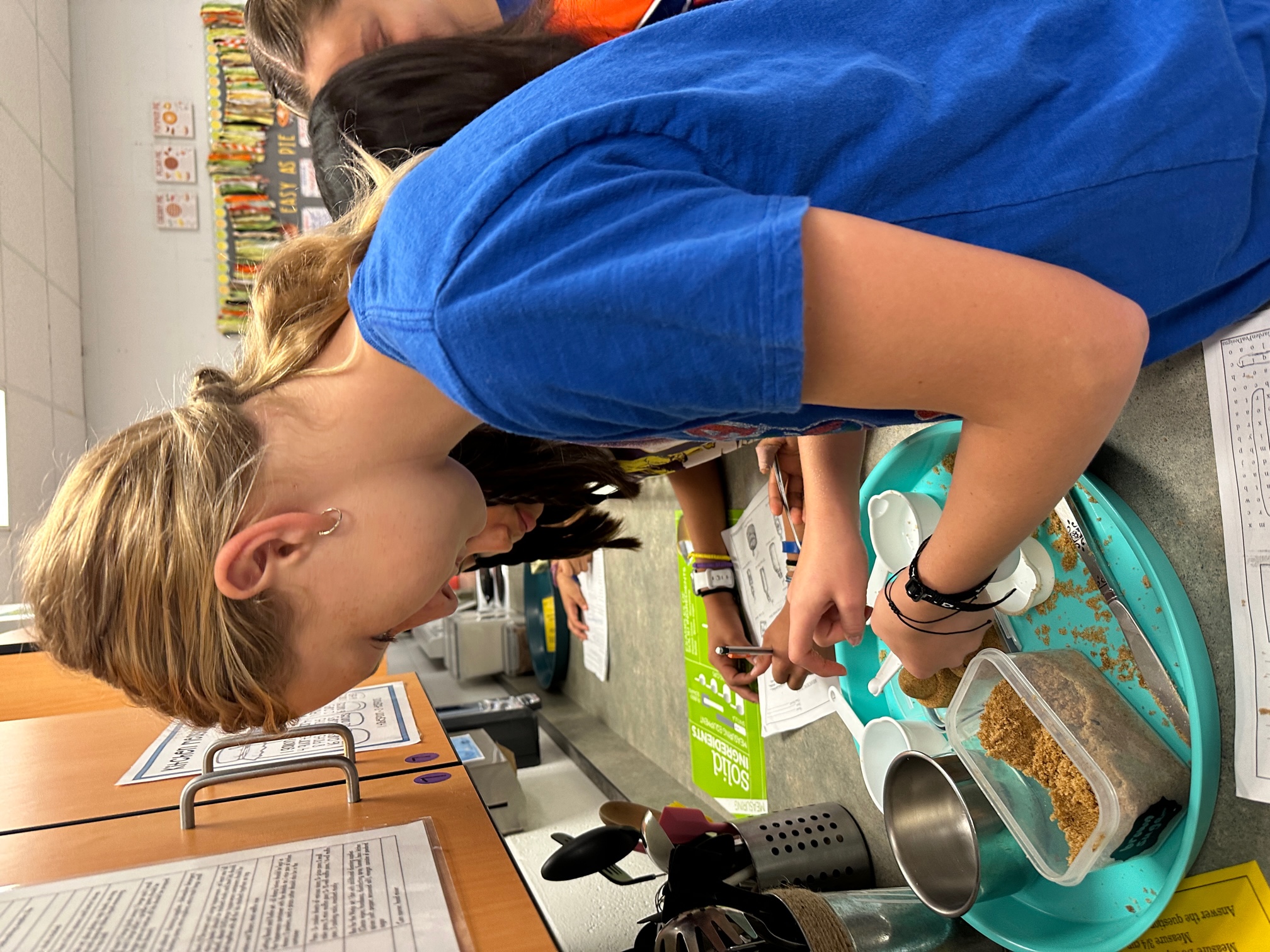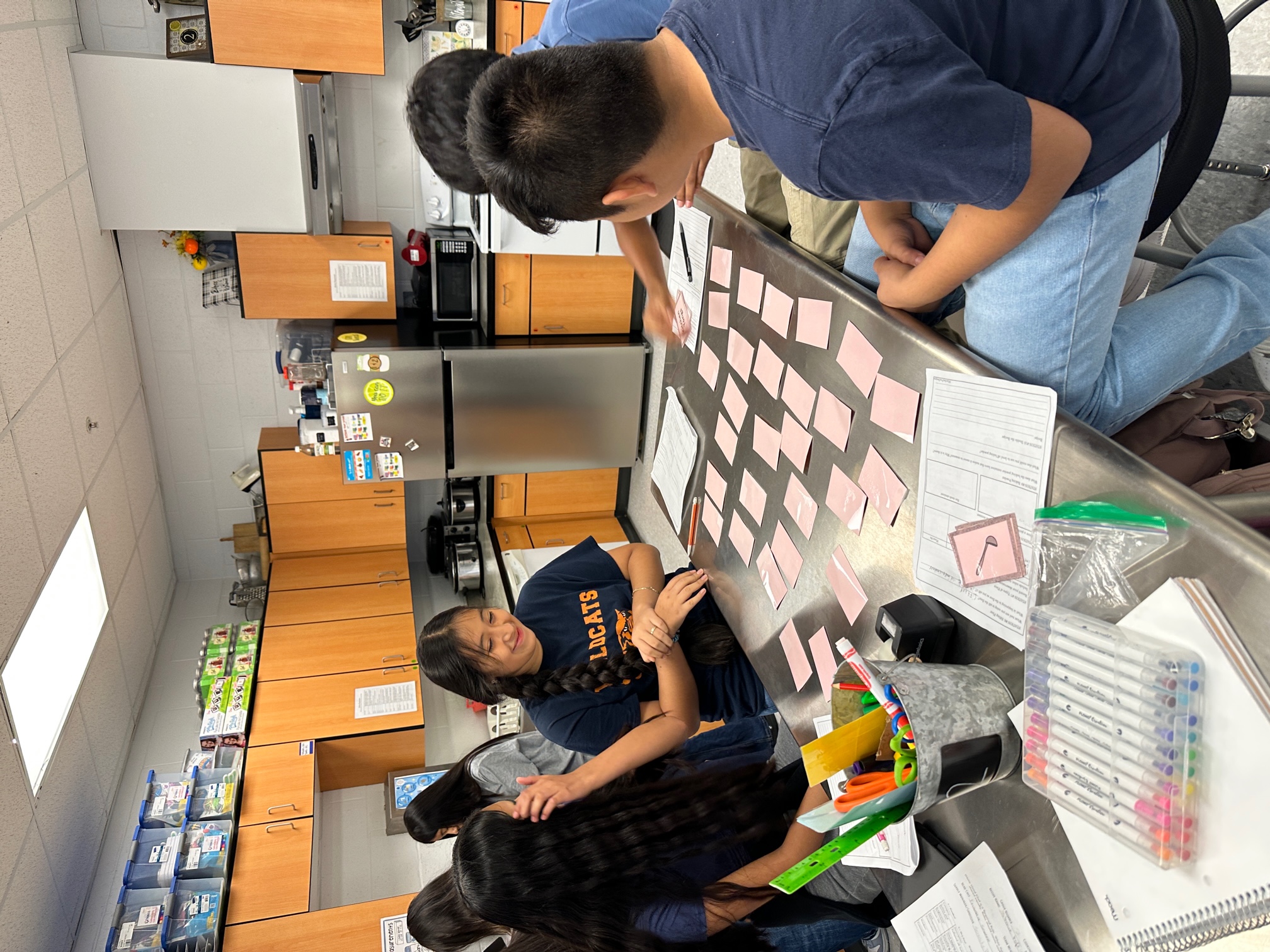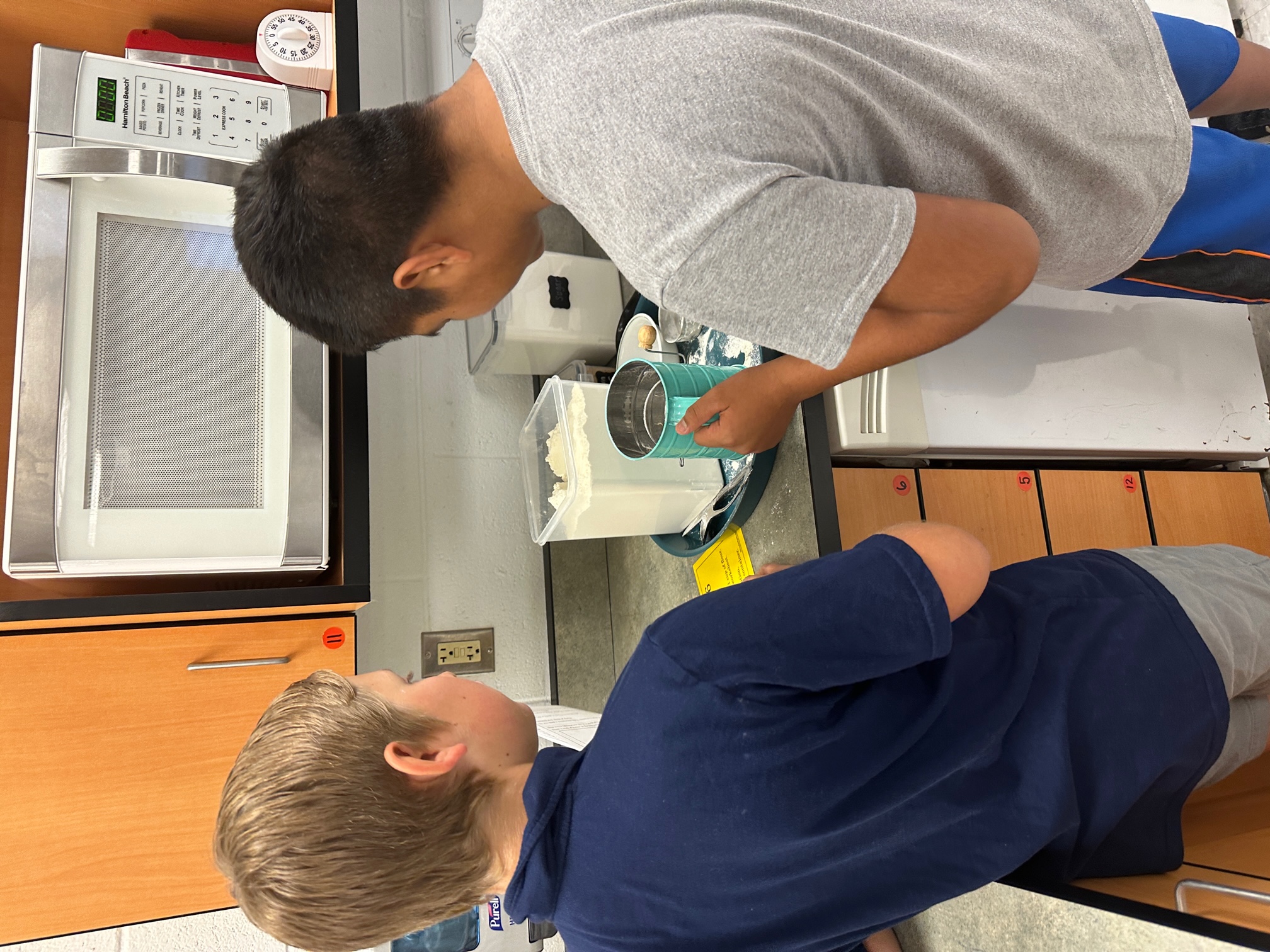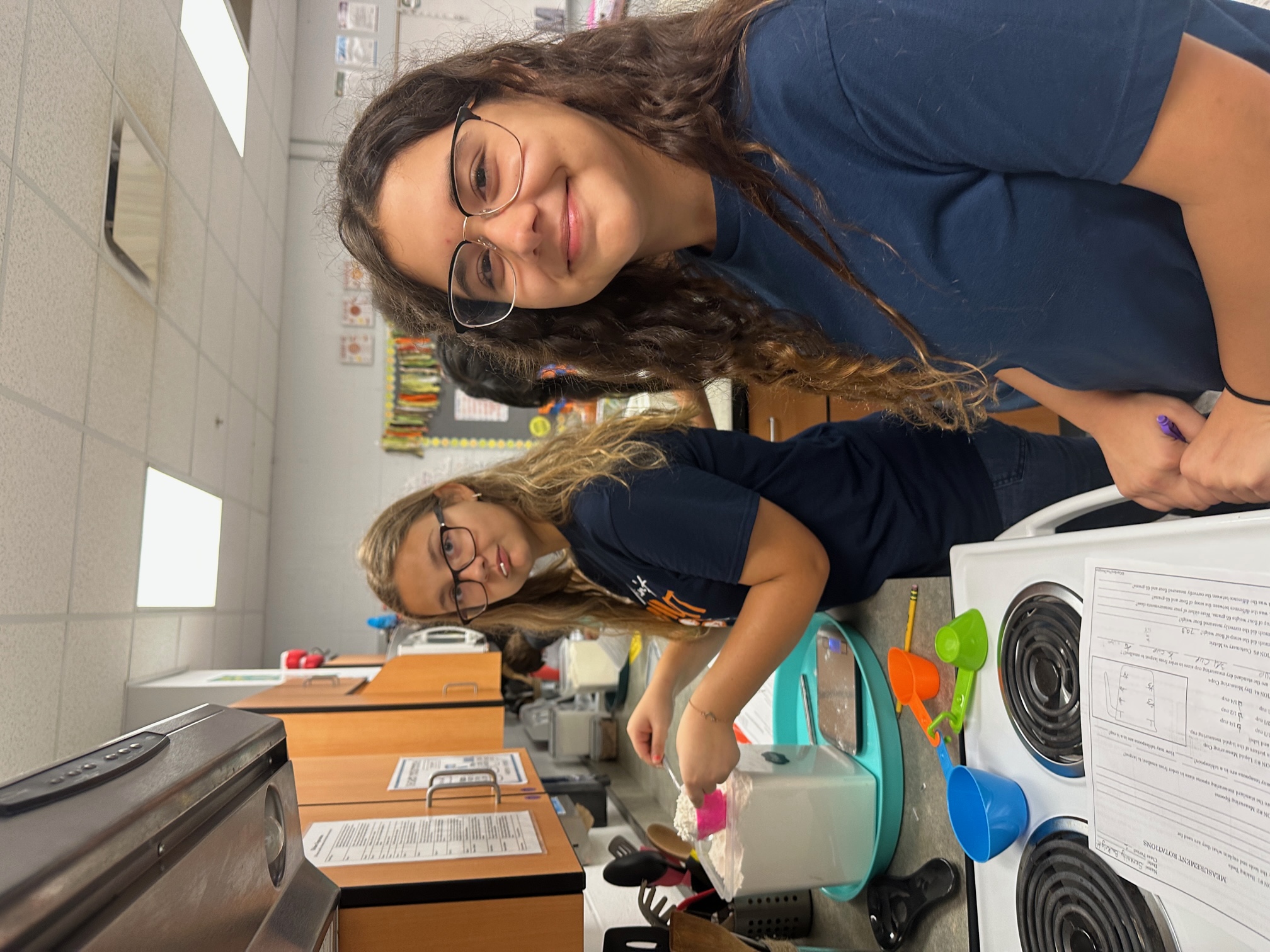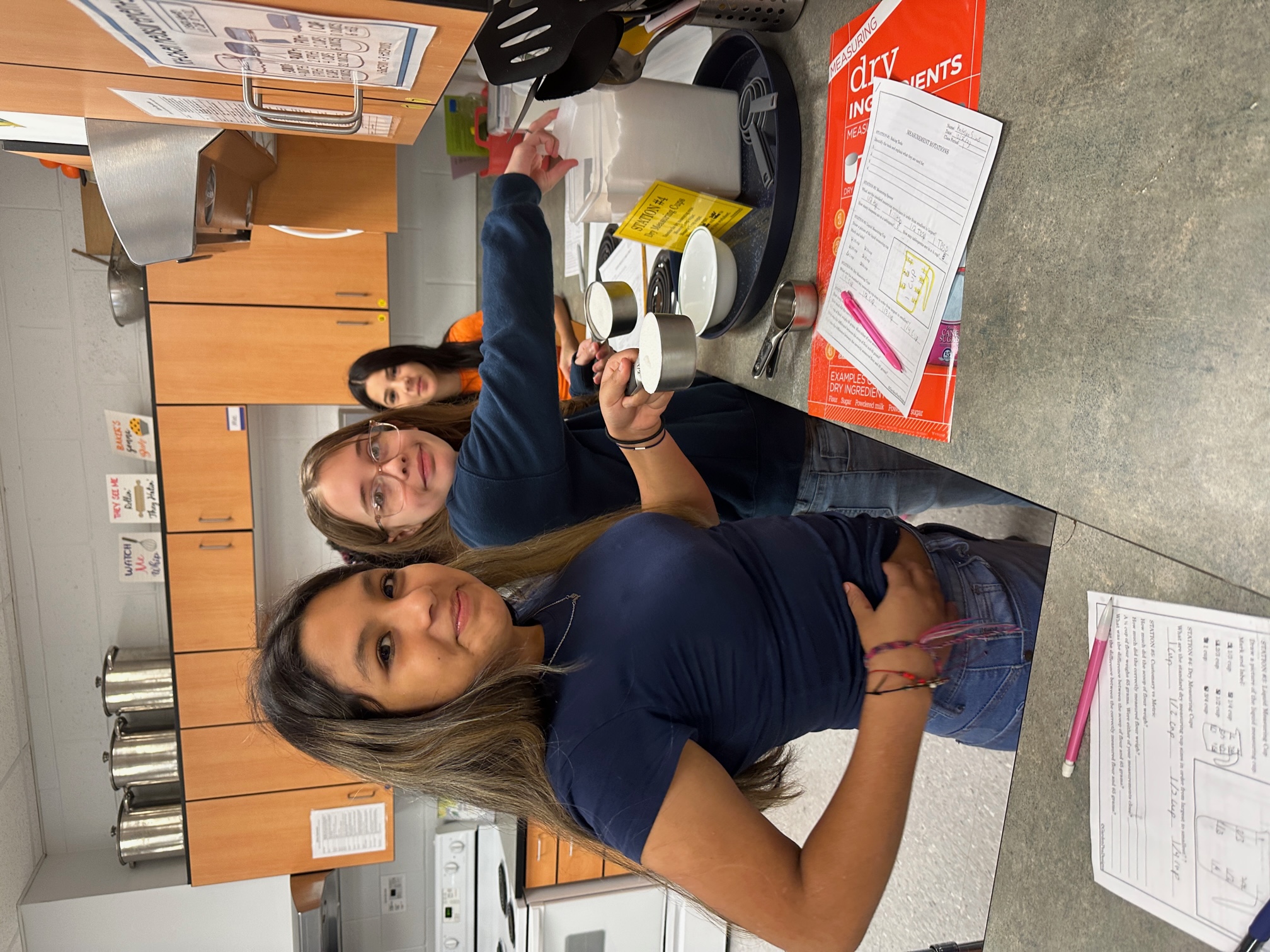 Good Chef/Bad Chef
8th Grade Culinary Students have been learning about basic food safety, so they made a Good Chef/Bad Chef diagram to show some of the basics.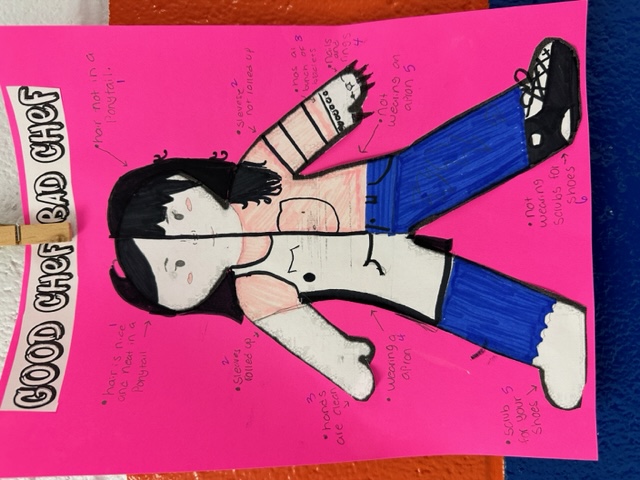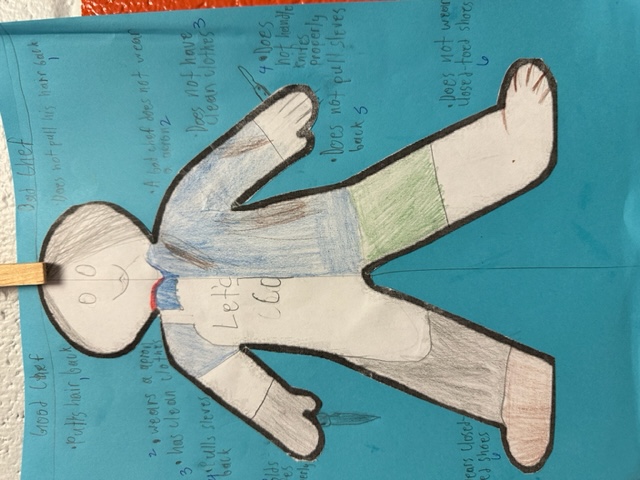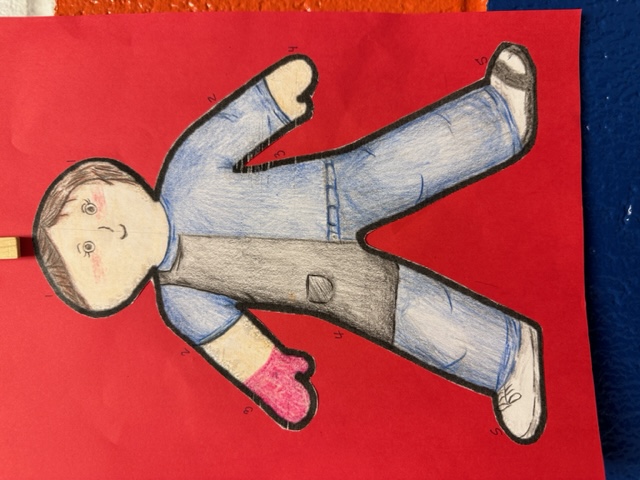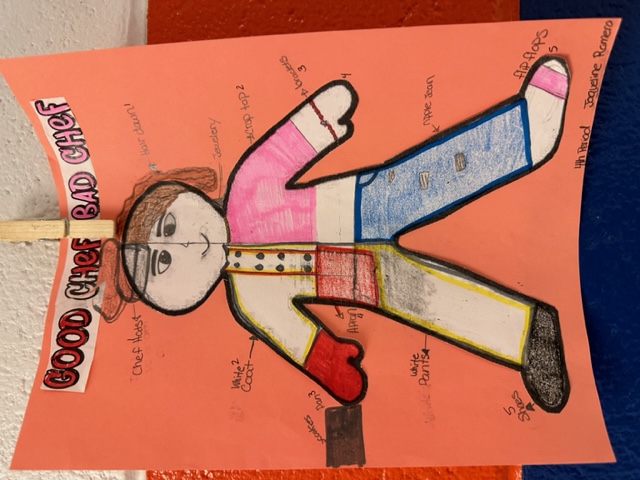 Dirt Cake
All culinary students made homemade dirt cake and then decorated them with Halloween inspiration. They turned out really cute and really delicious!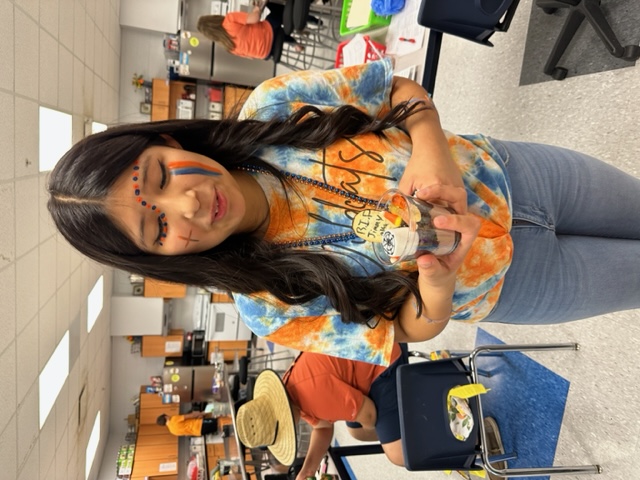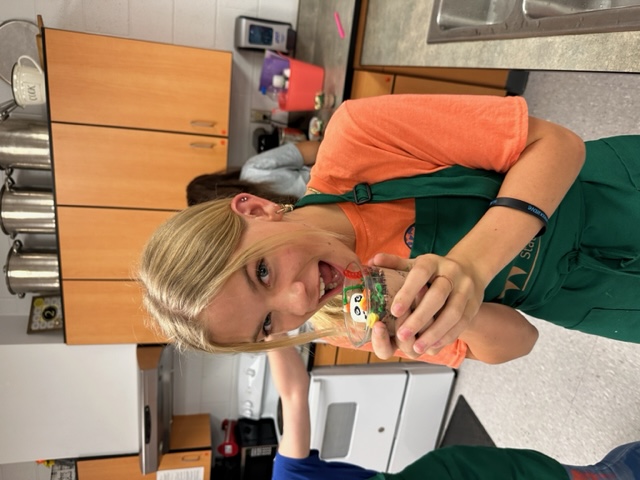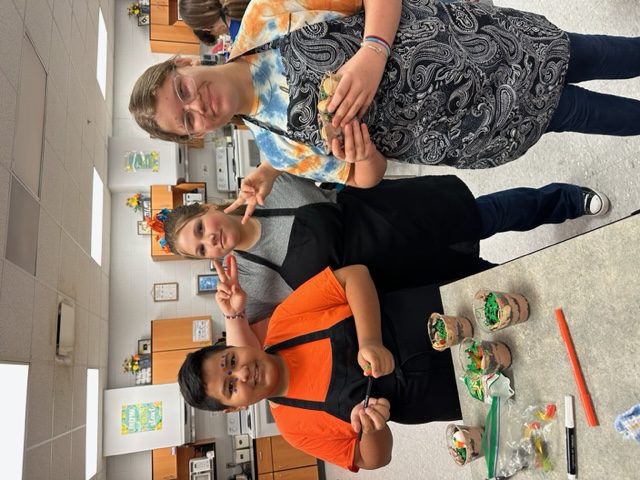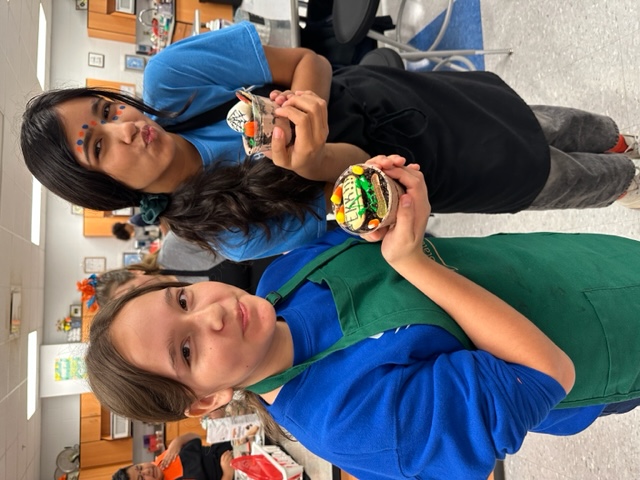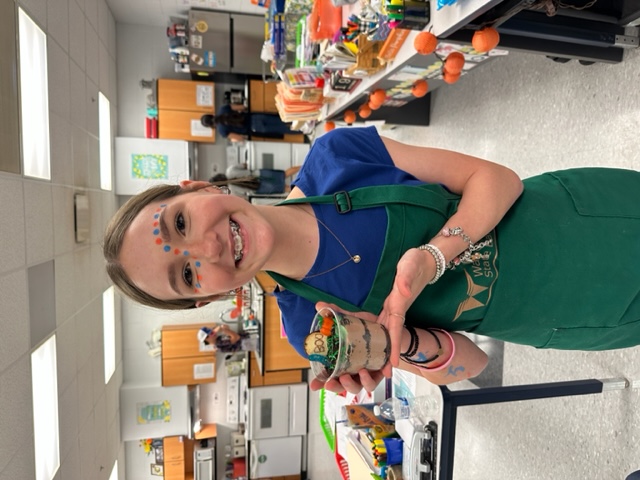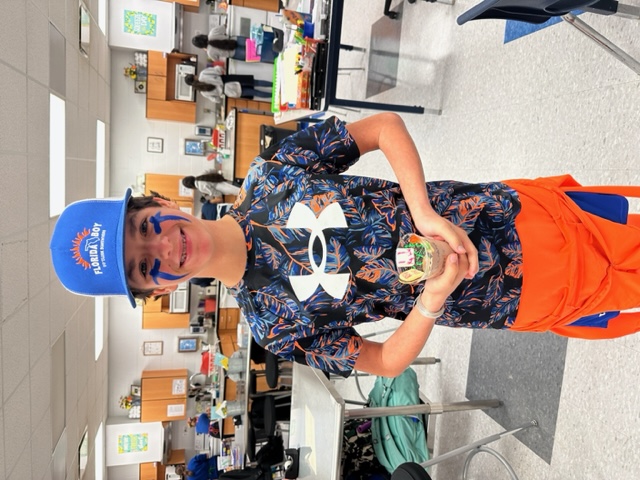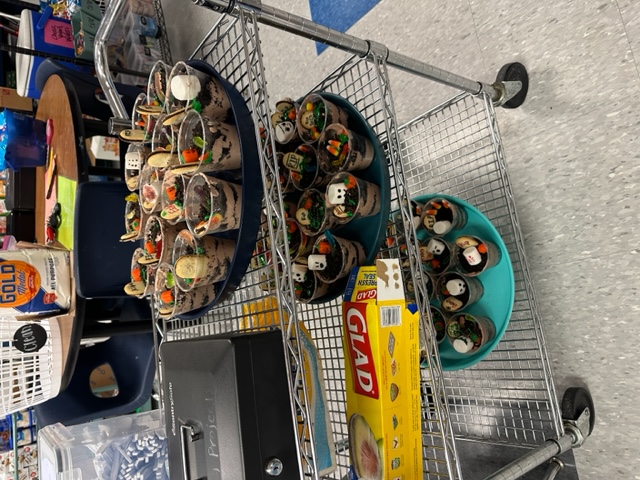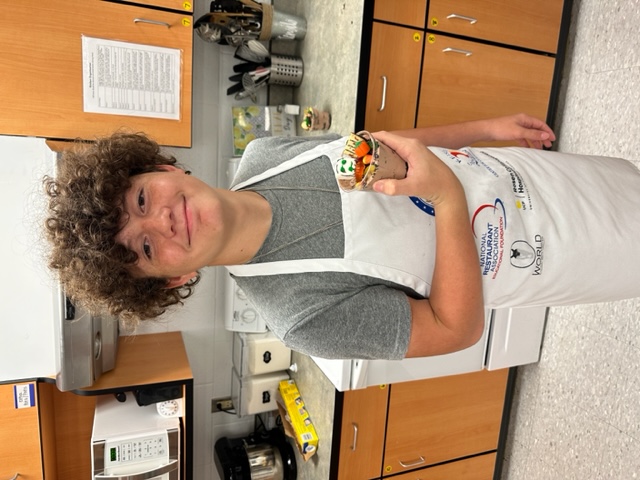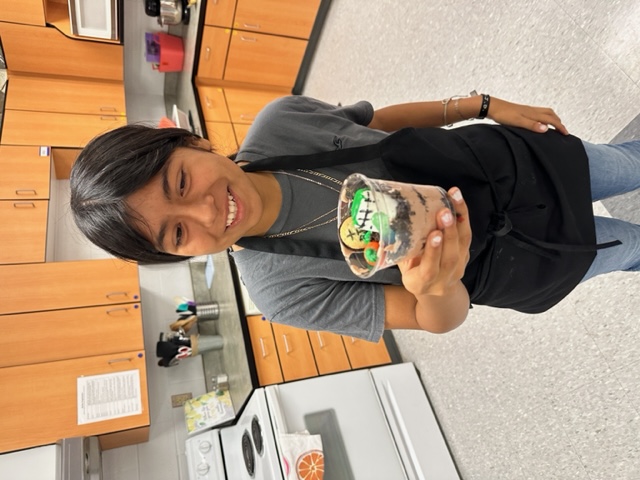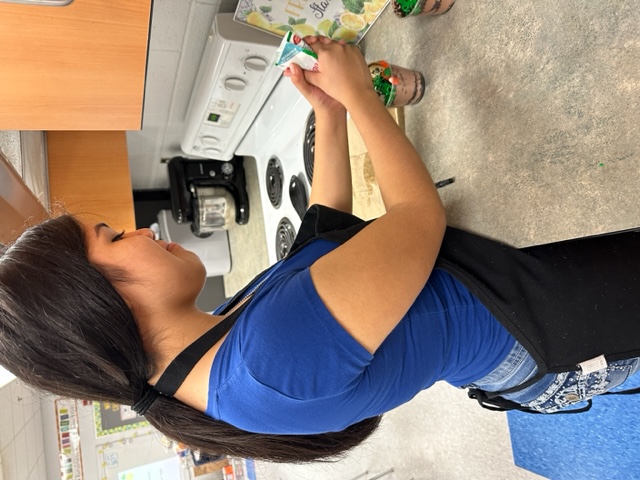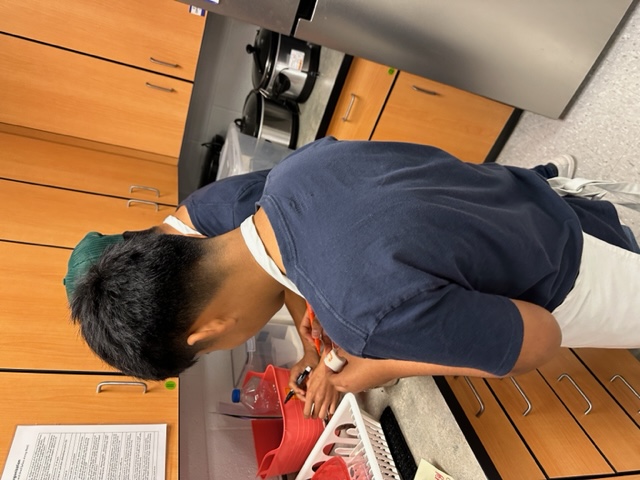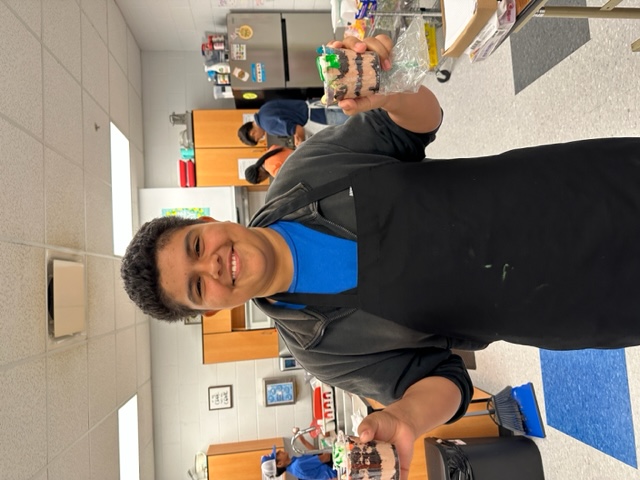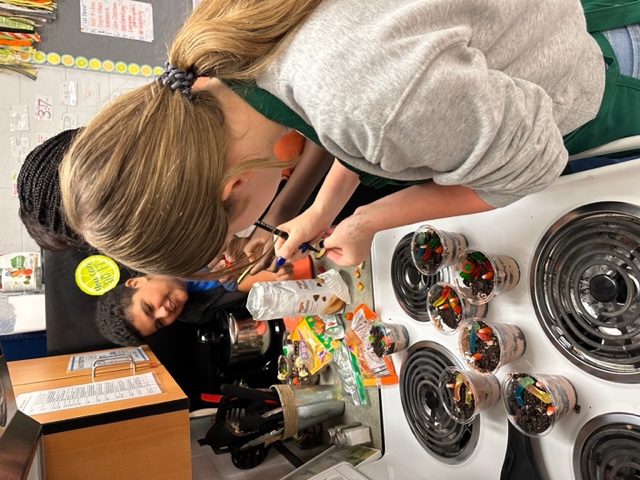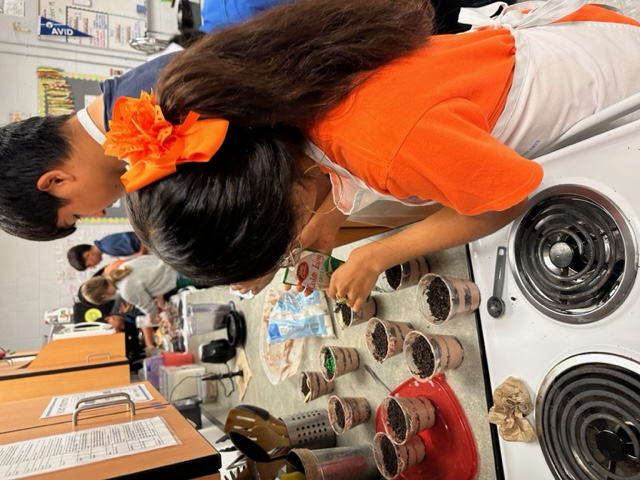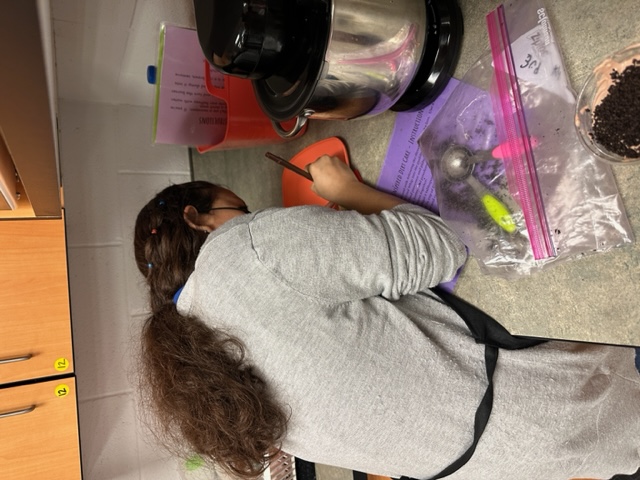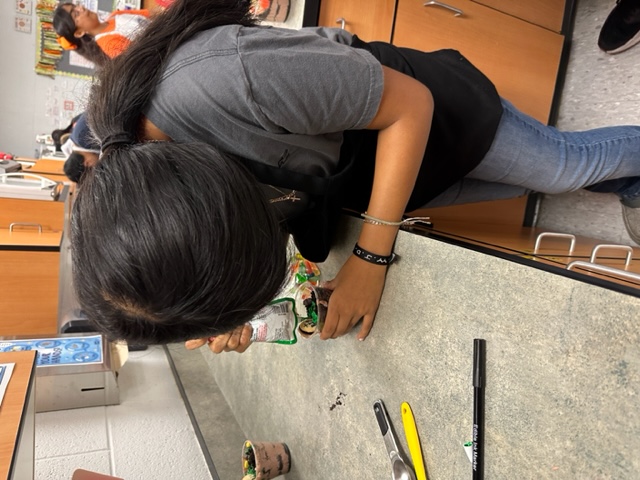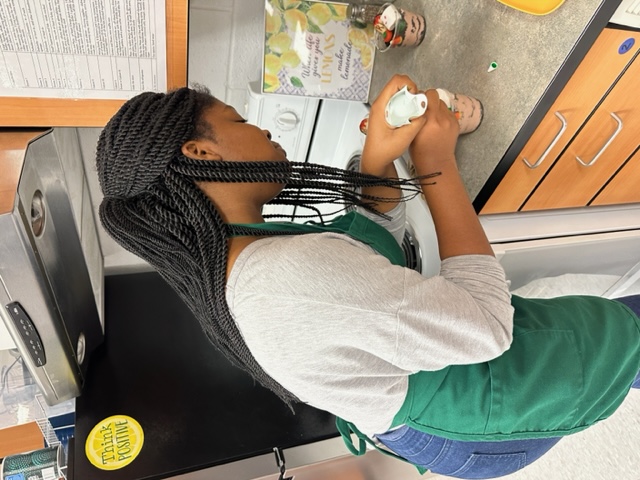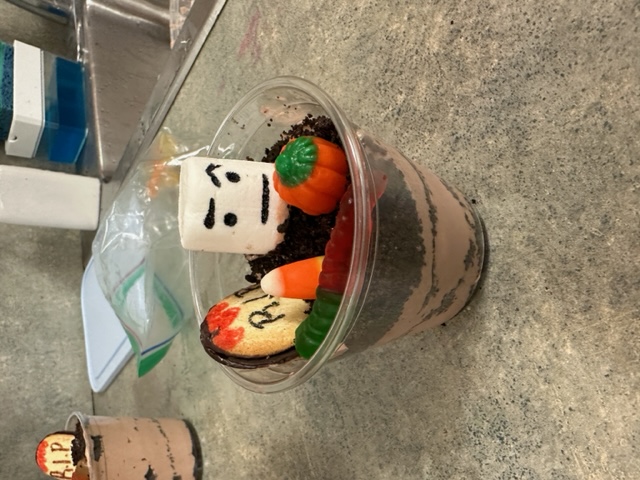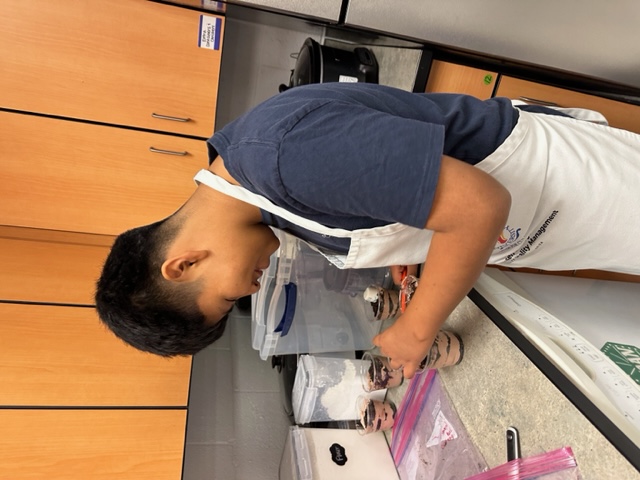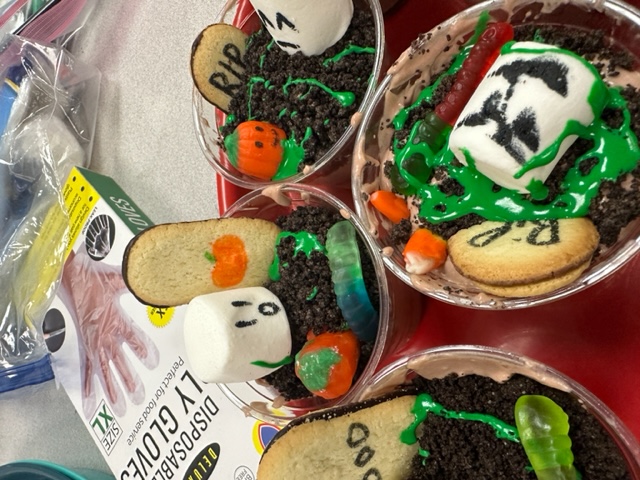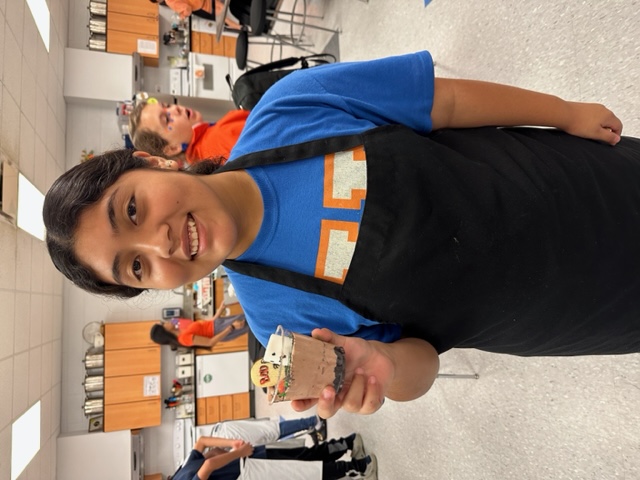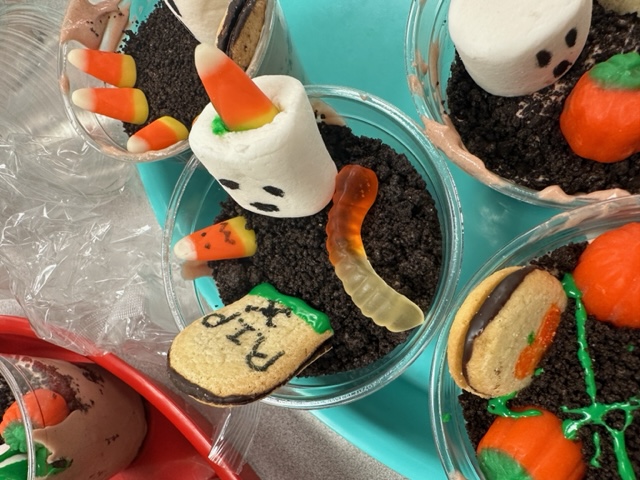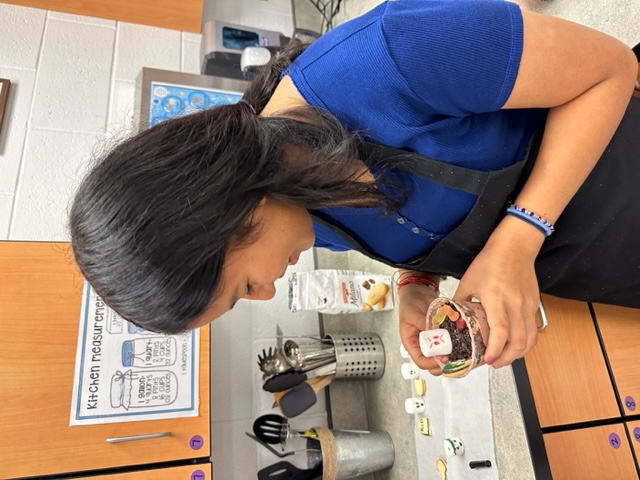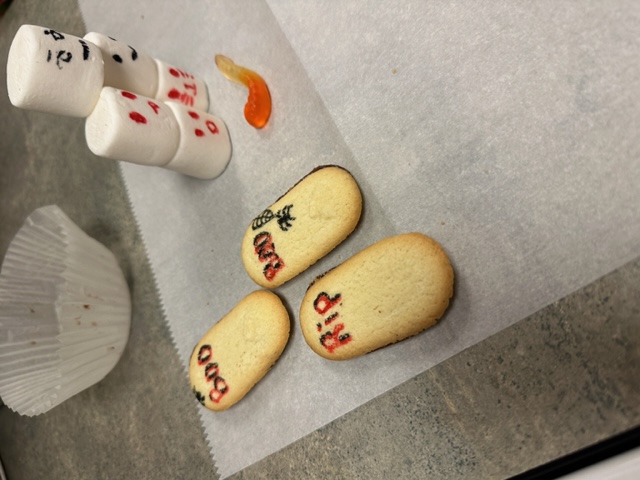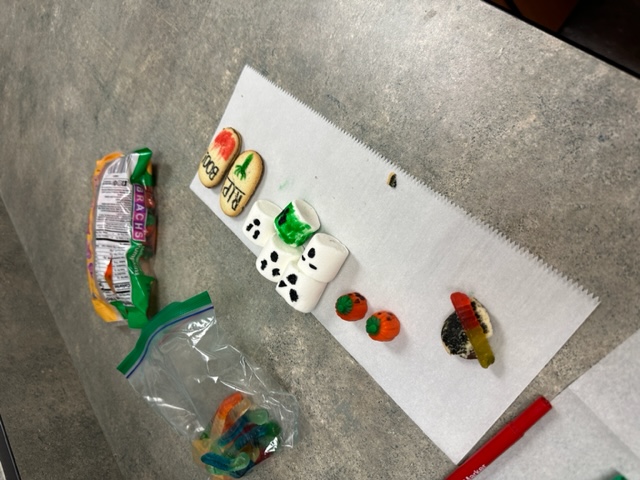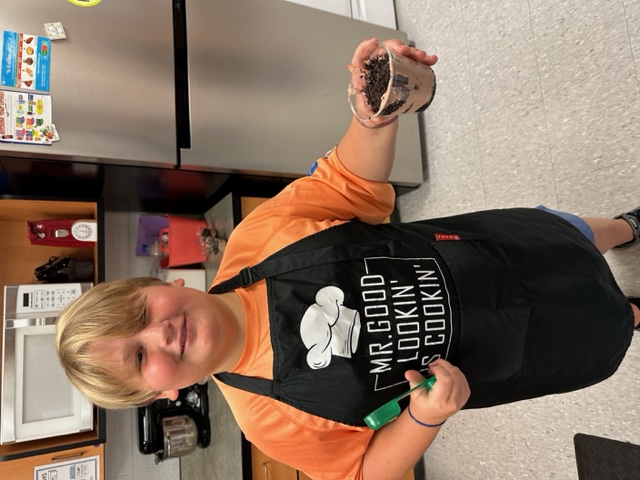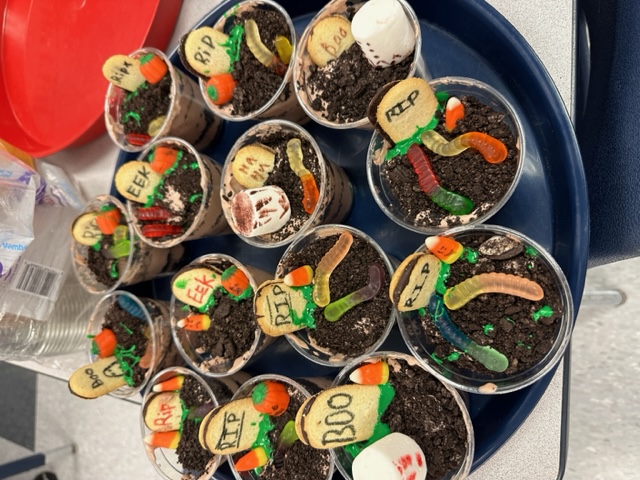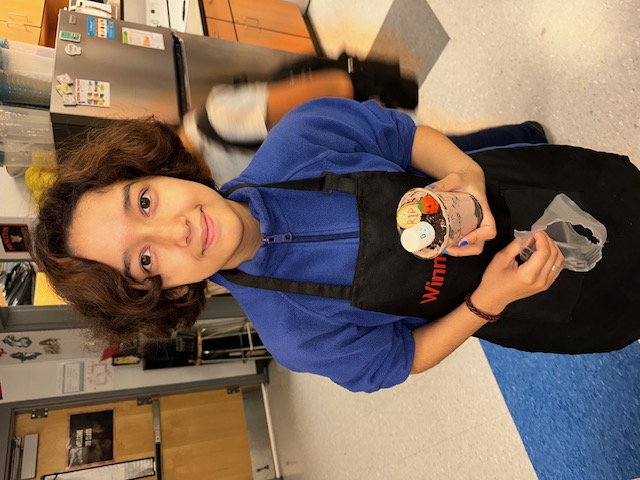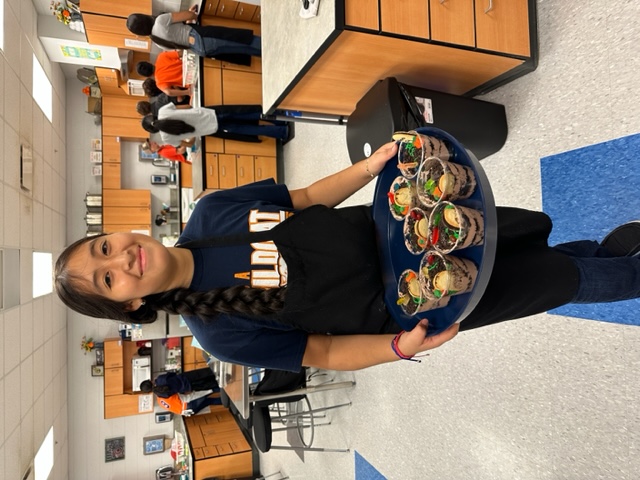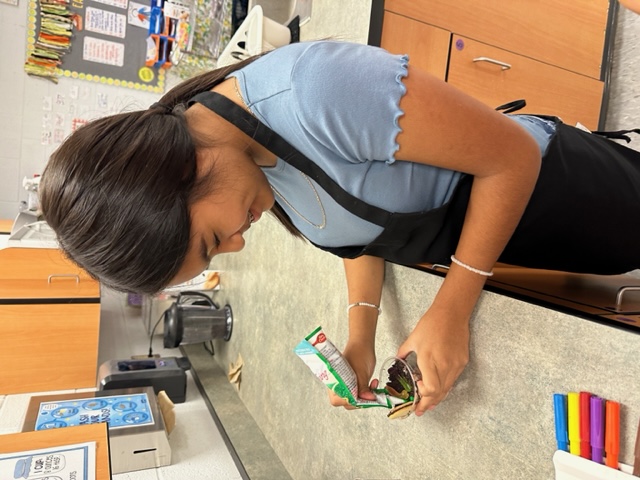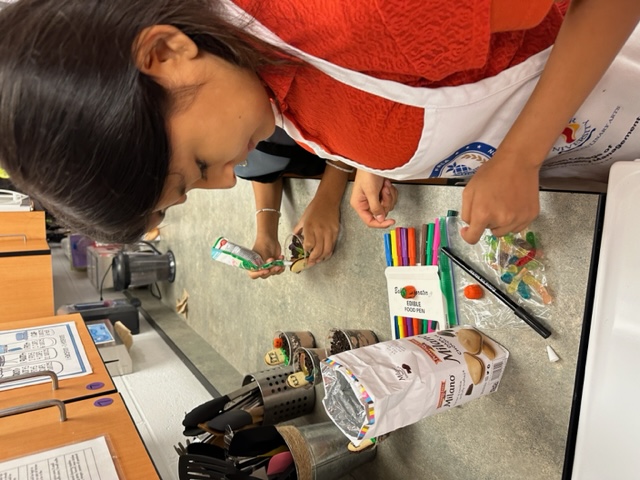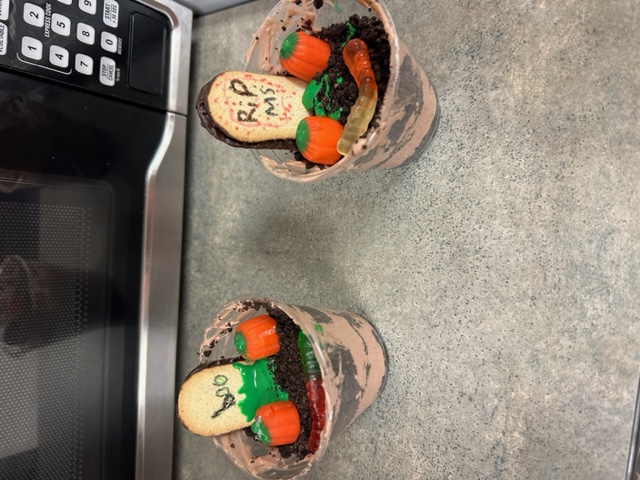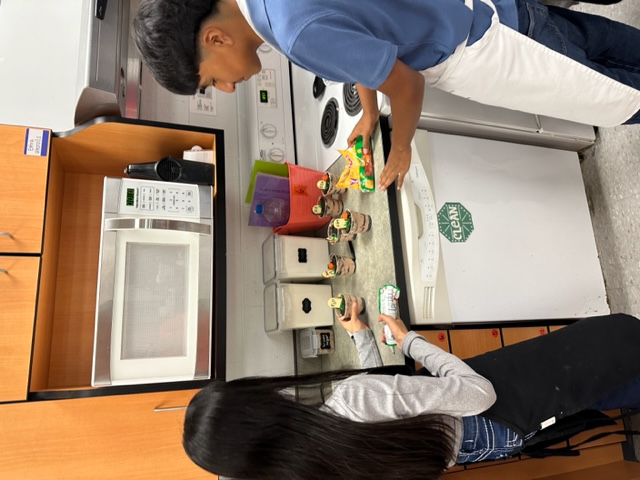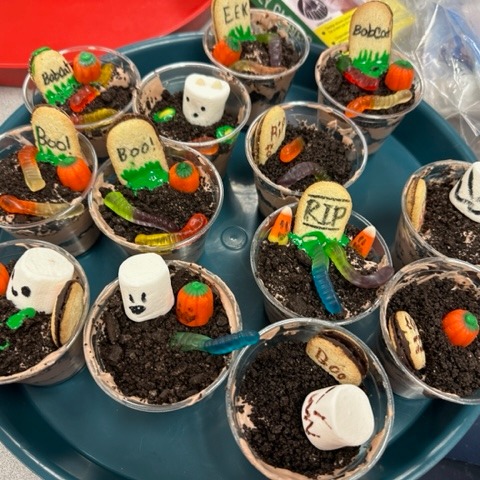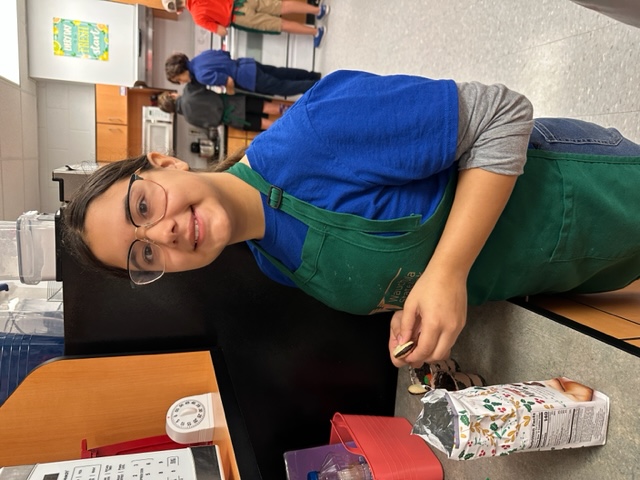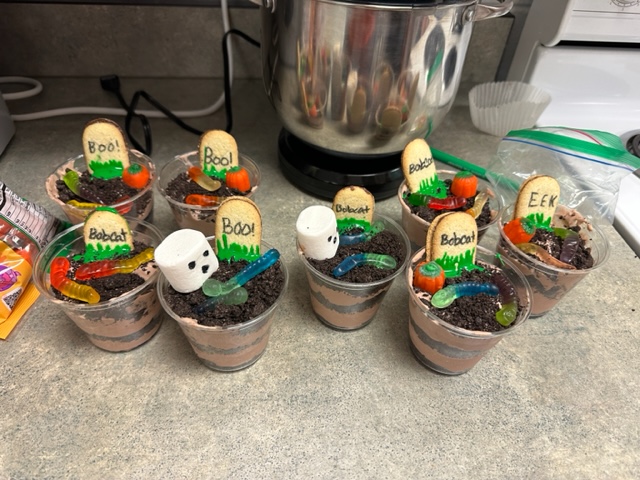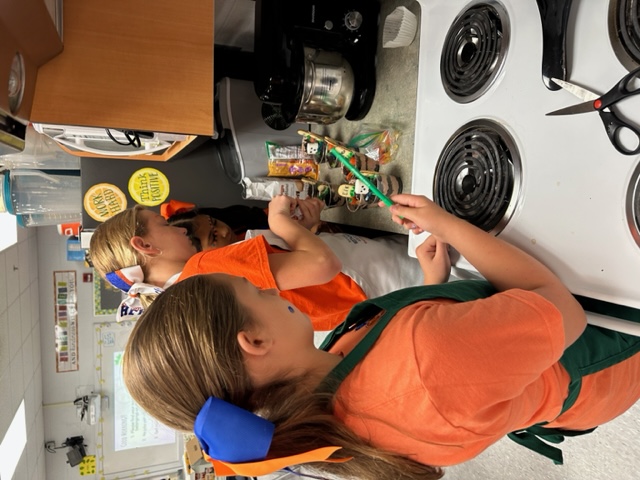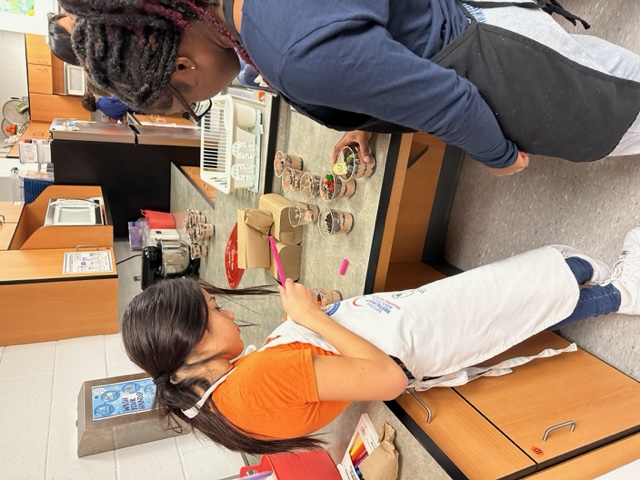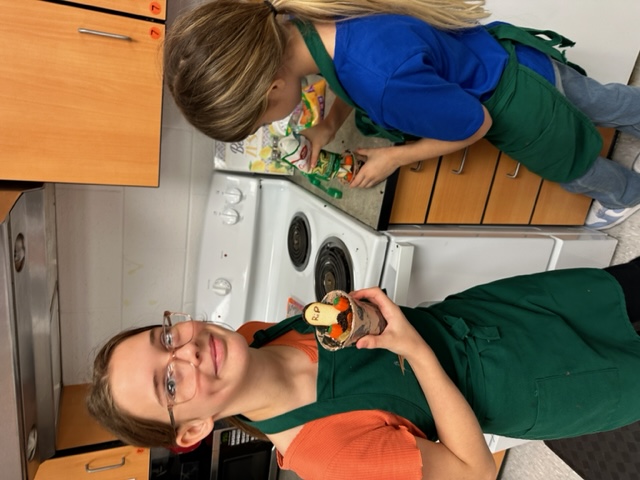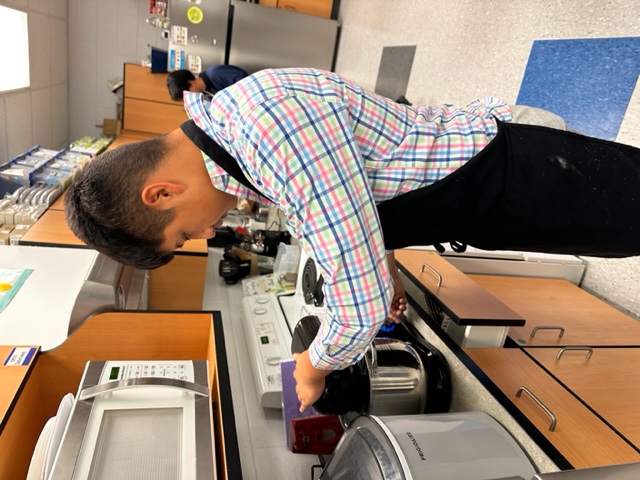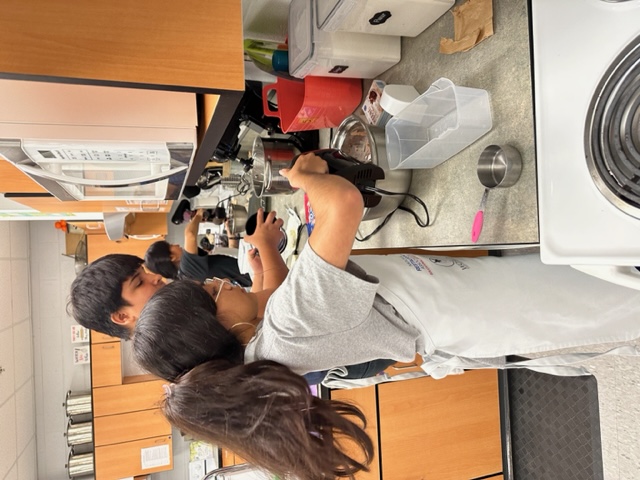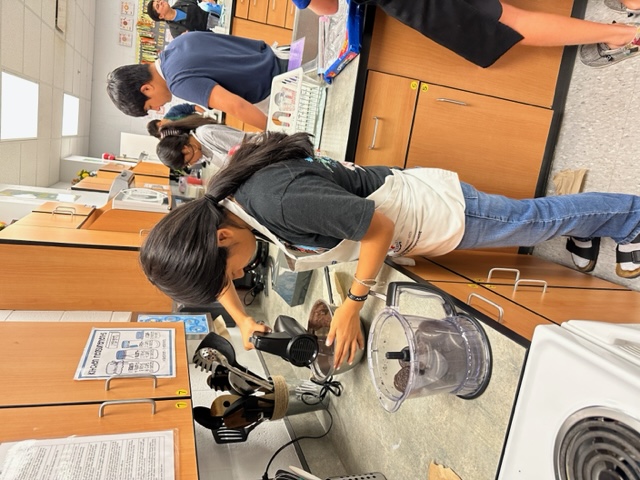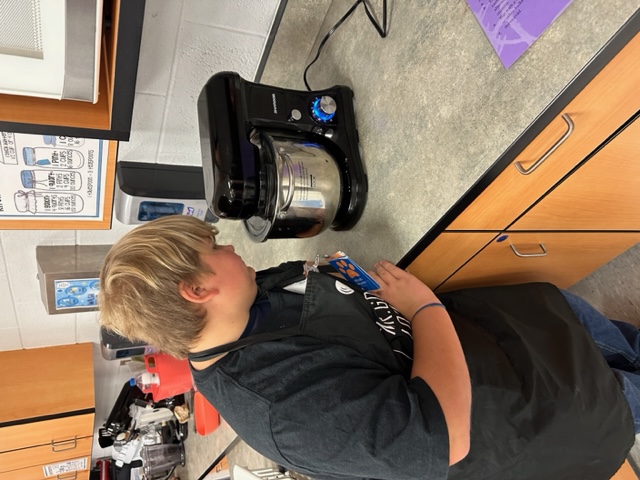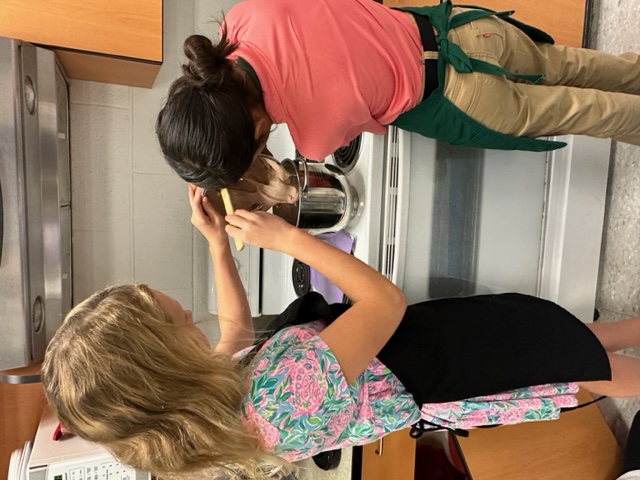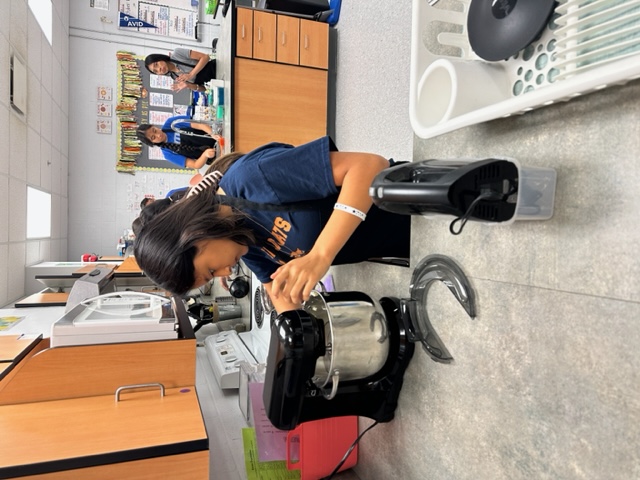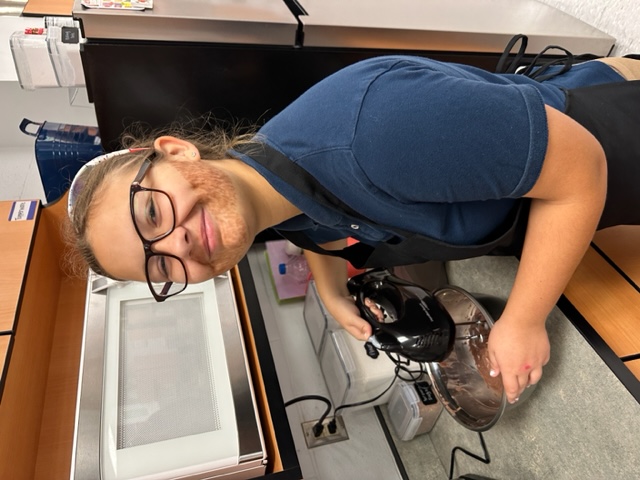 Learning about Frosting
All Culinary students had a chance to learn about frosting, including how to fill, hold, and use a piping bag and about different piping techniques. Then, they got to practice what they learned before decorating real cupcakes later in the week.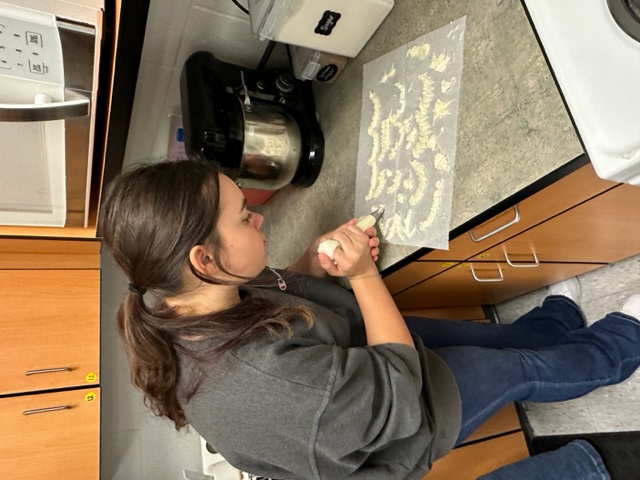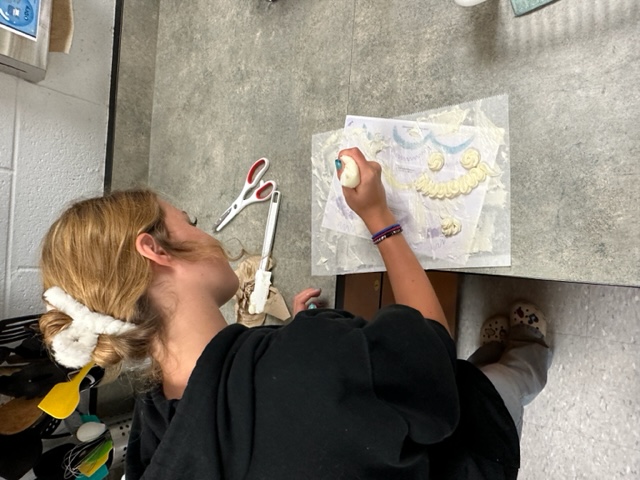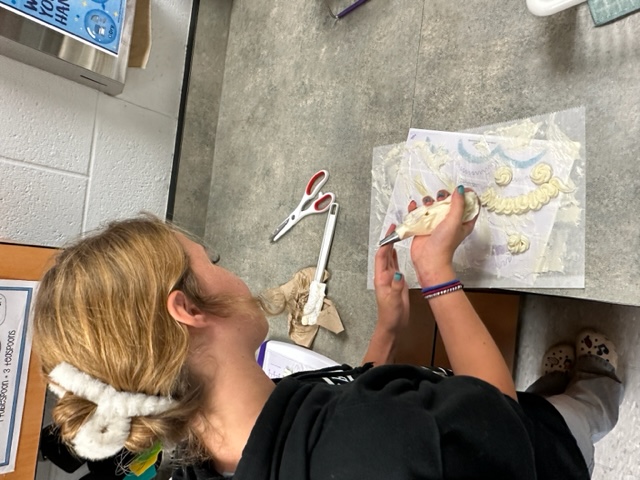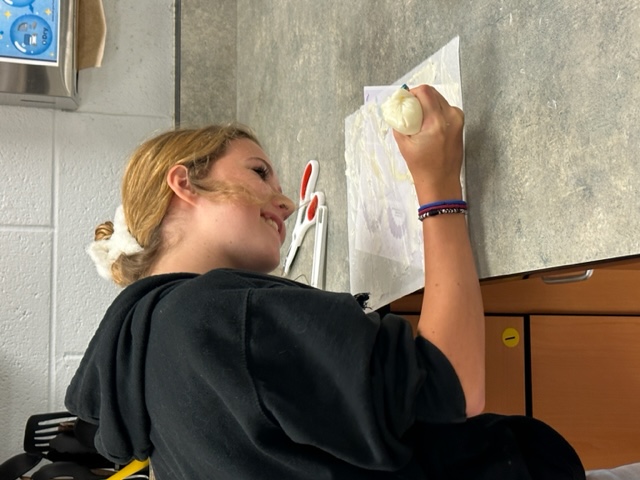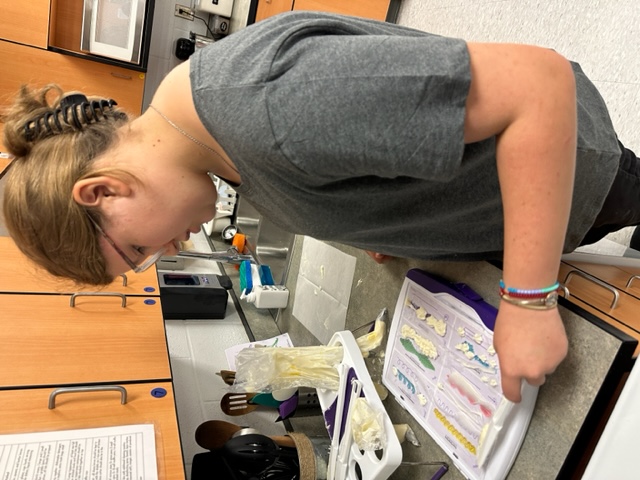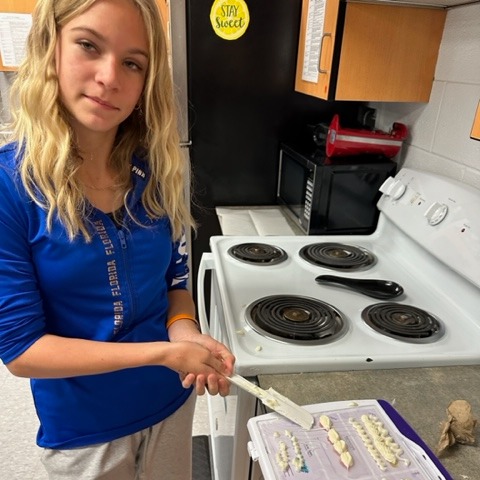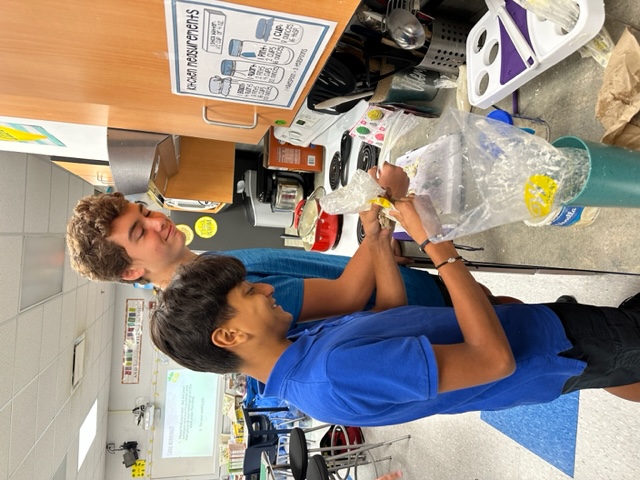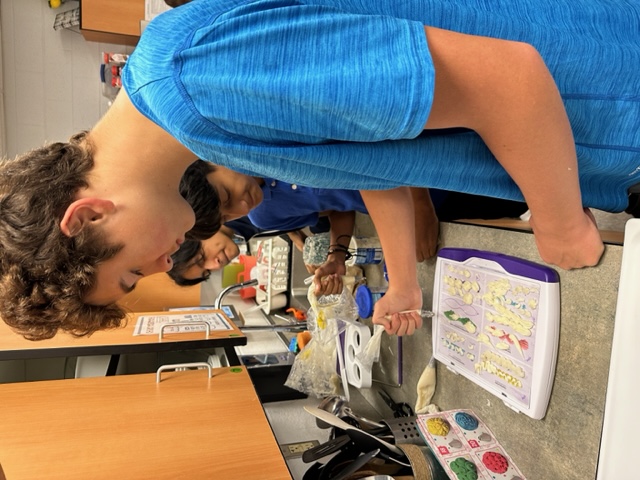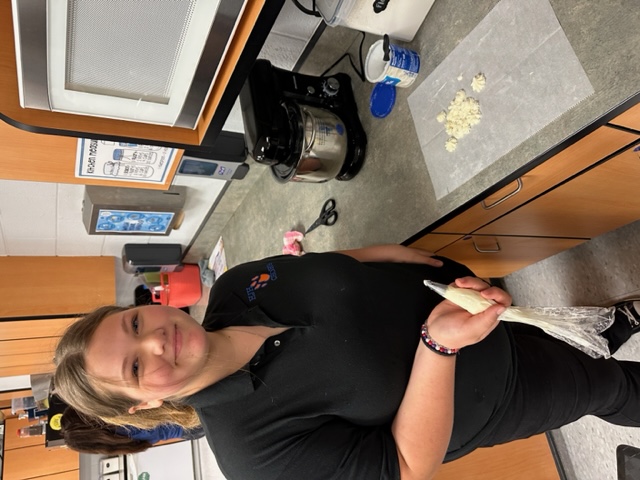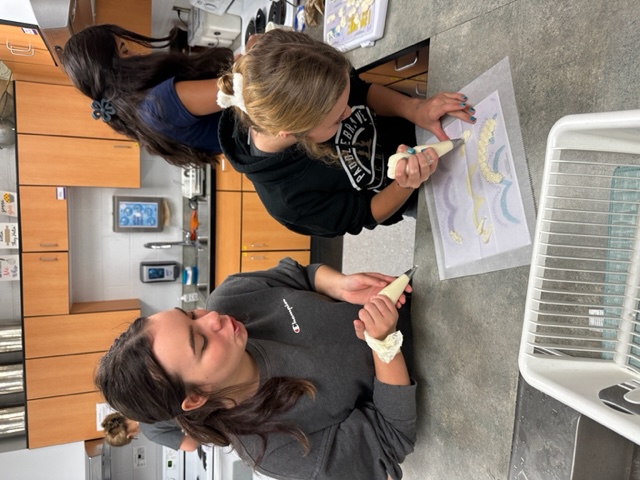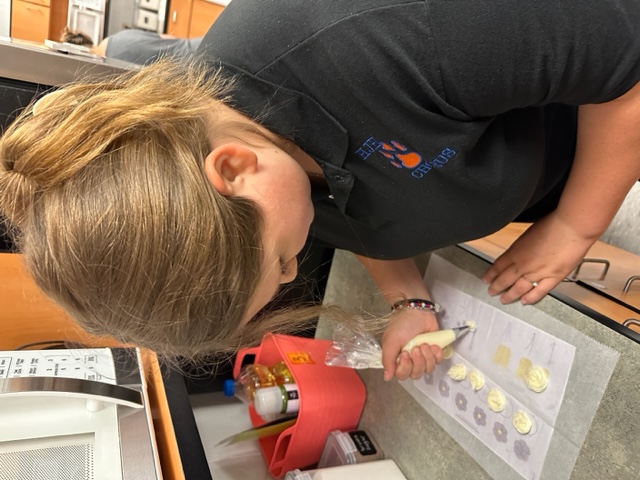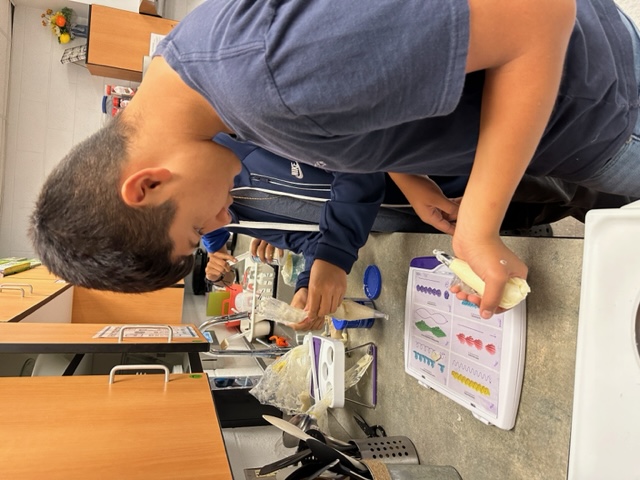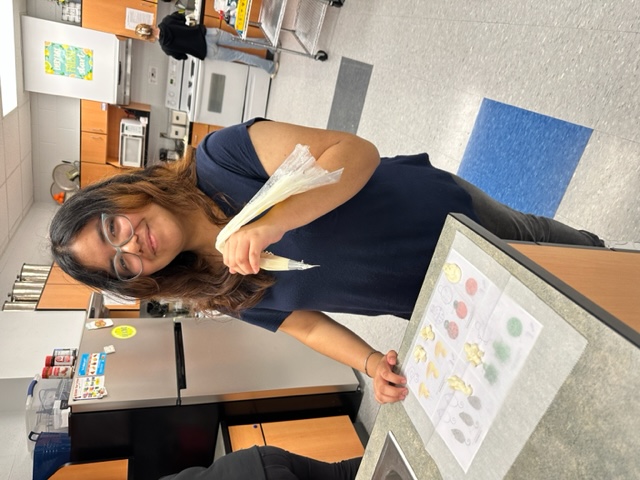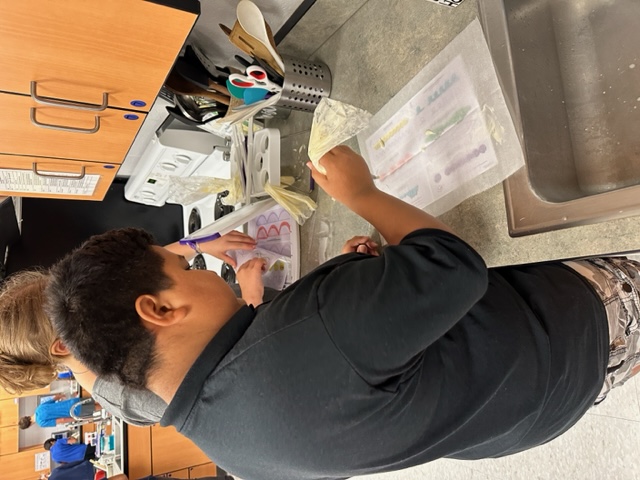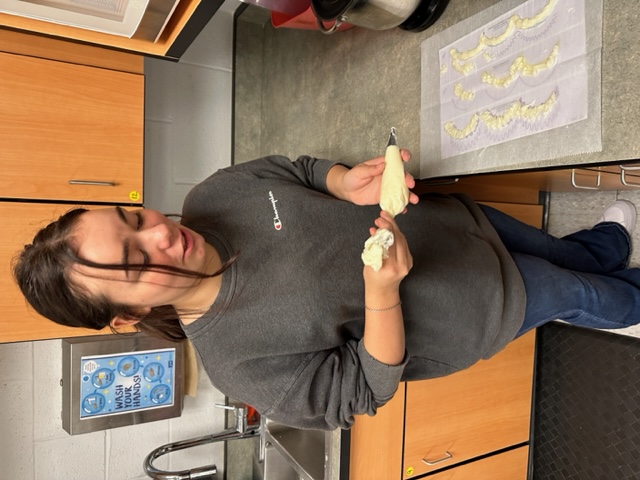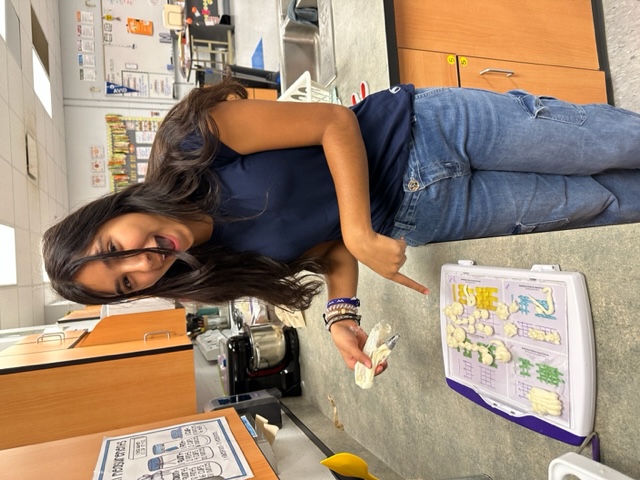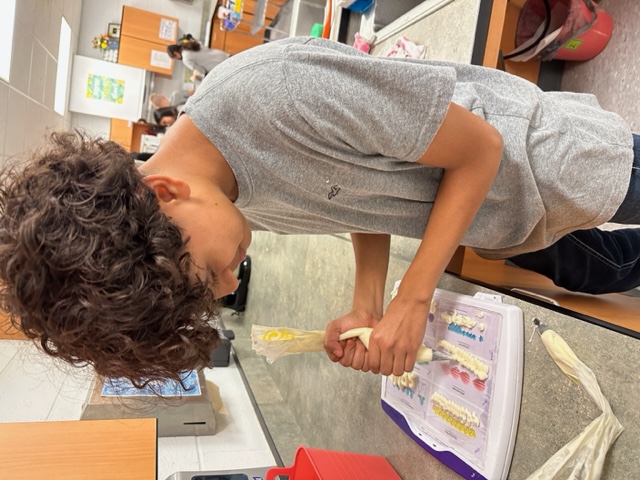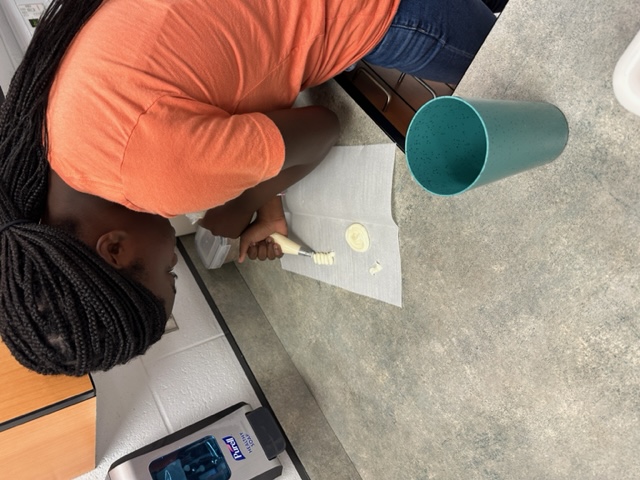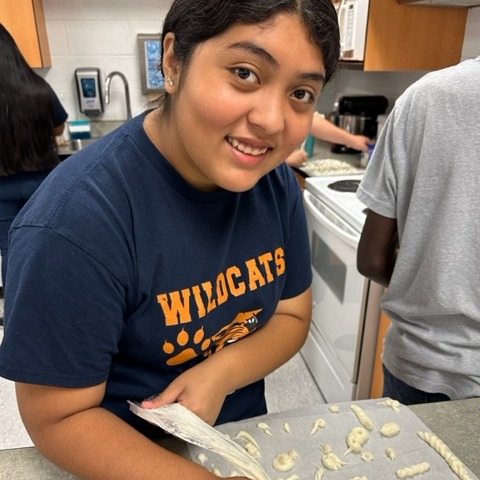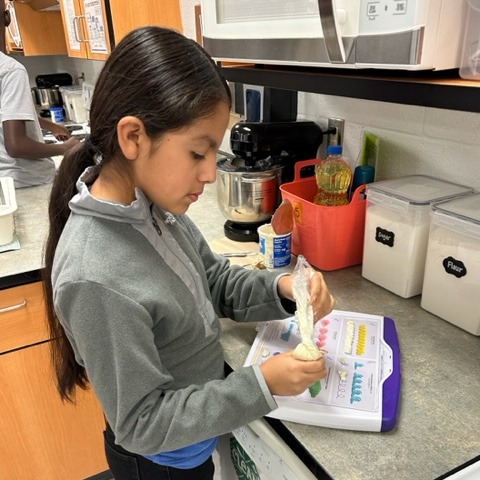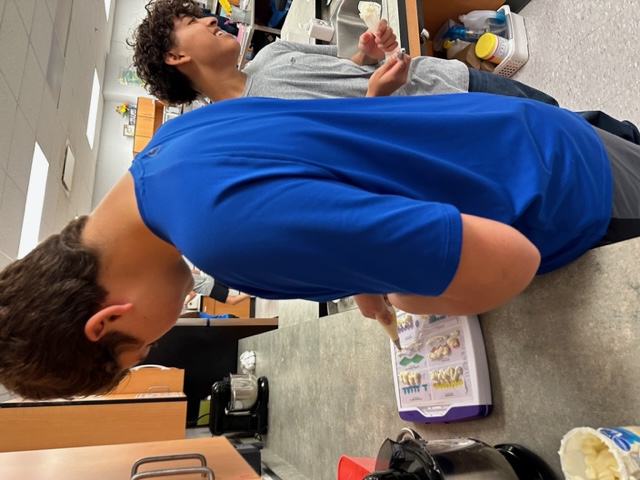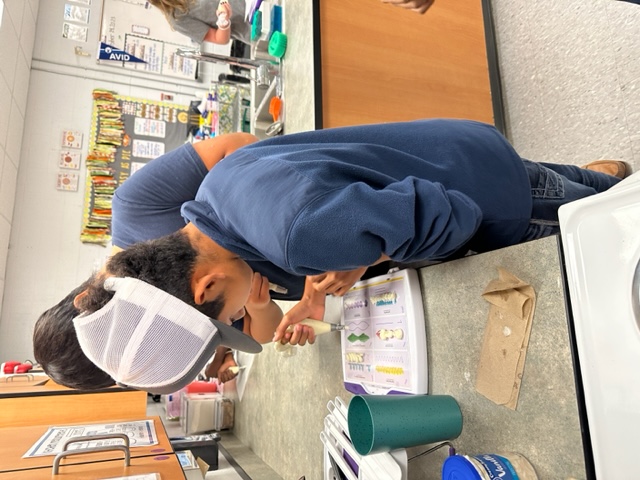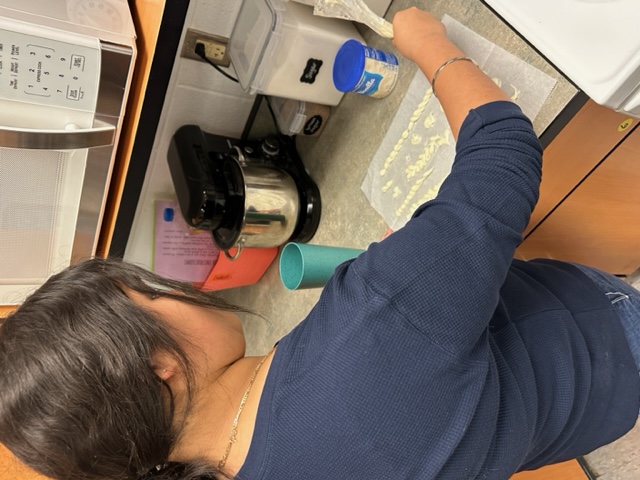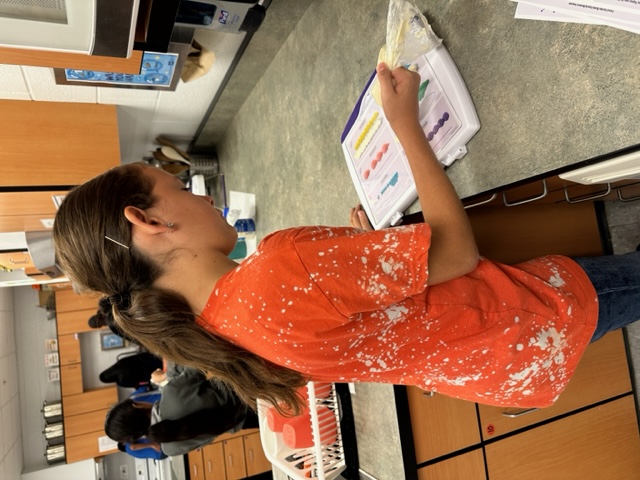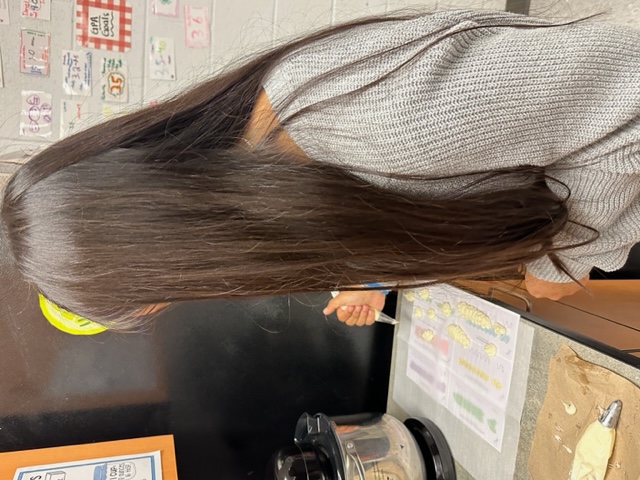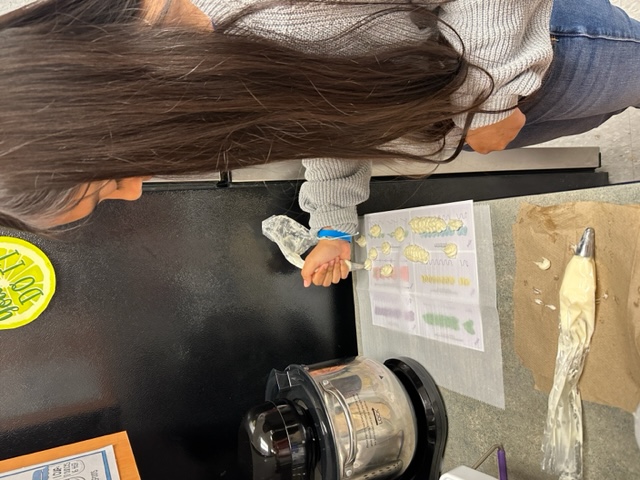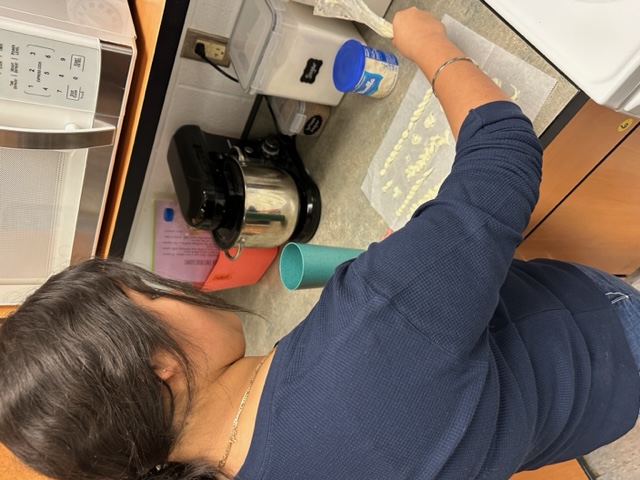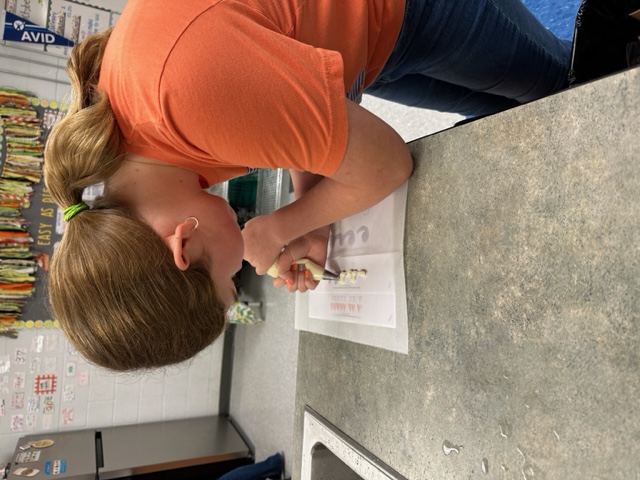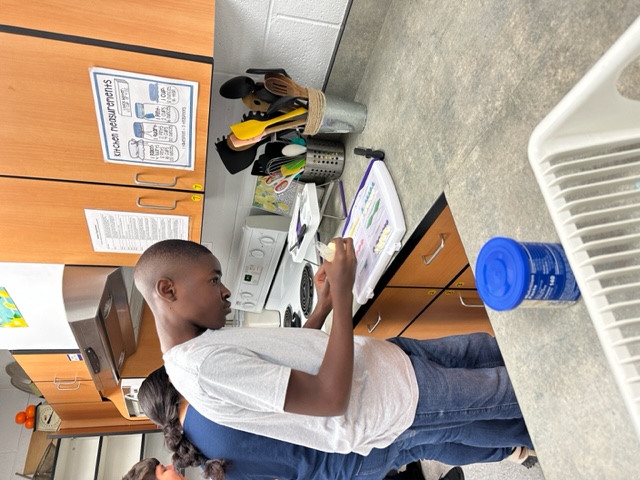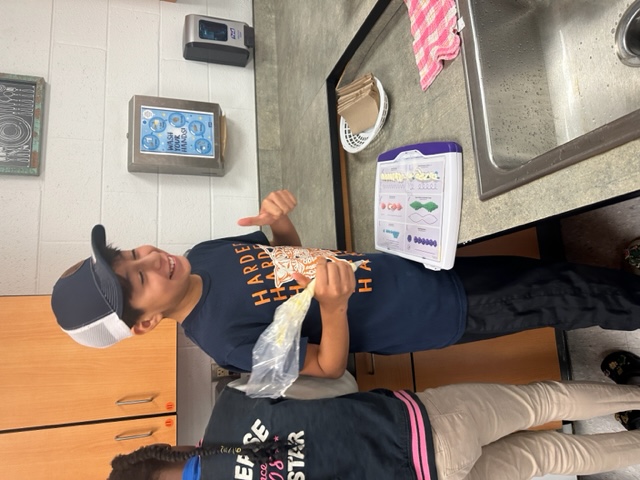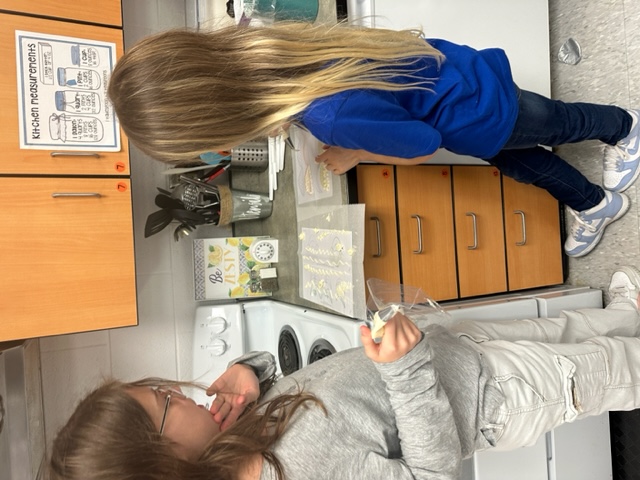 Halloween Cupcakes and Homemade Buttercream Frosting
Culinary students put their baking and decorating skills to the test with Halloween Themed Cupcakes.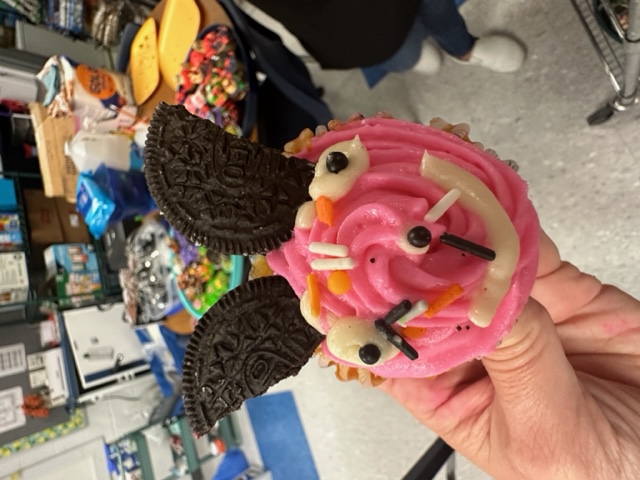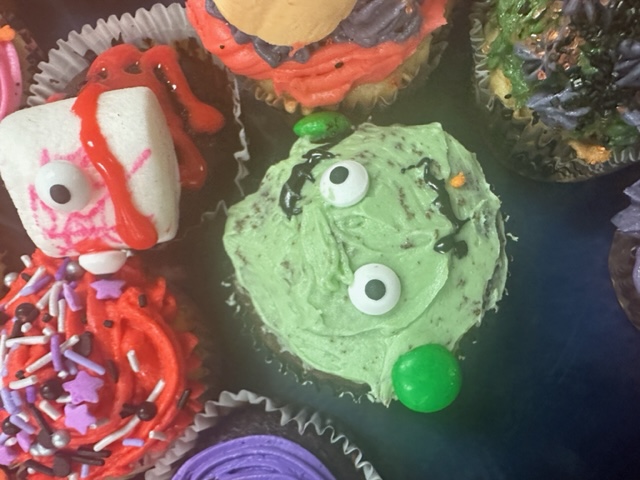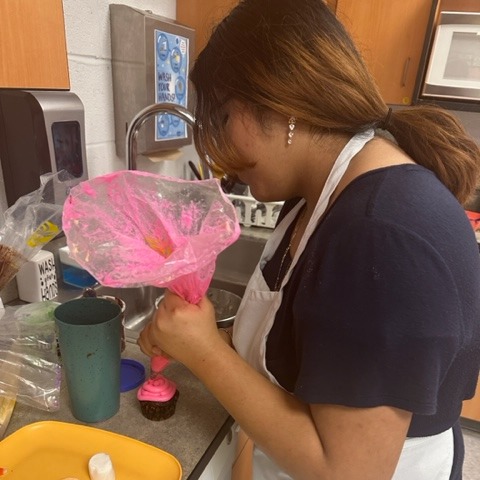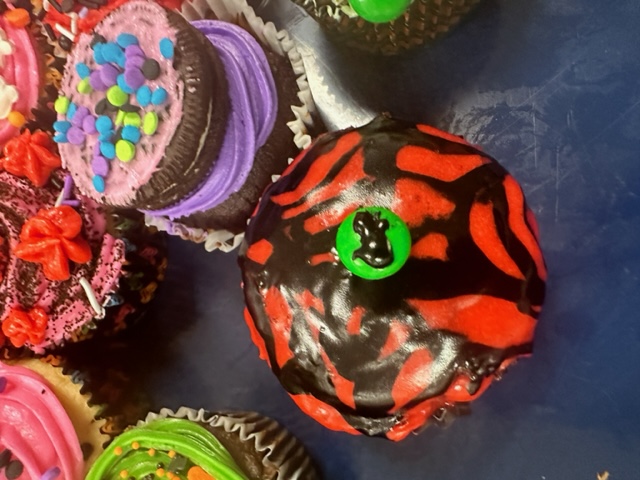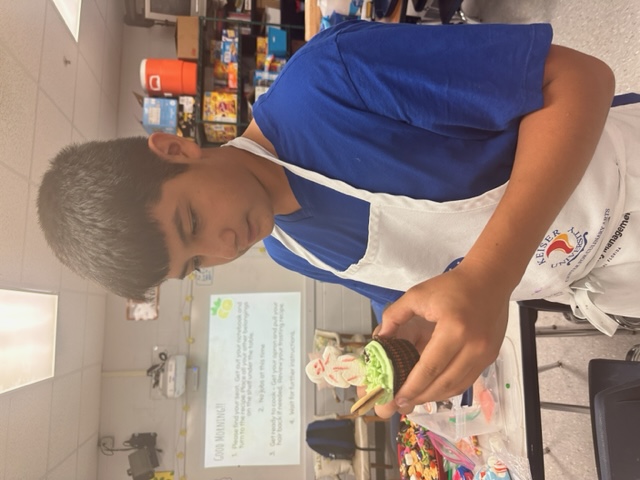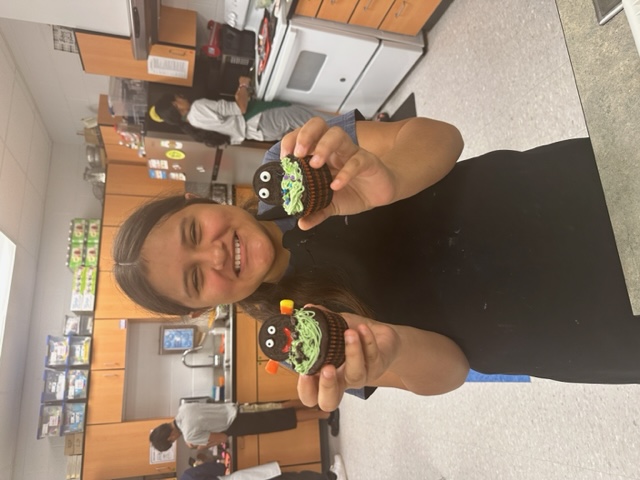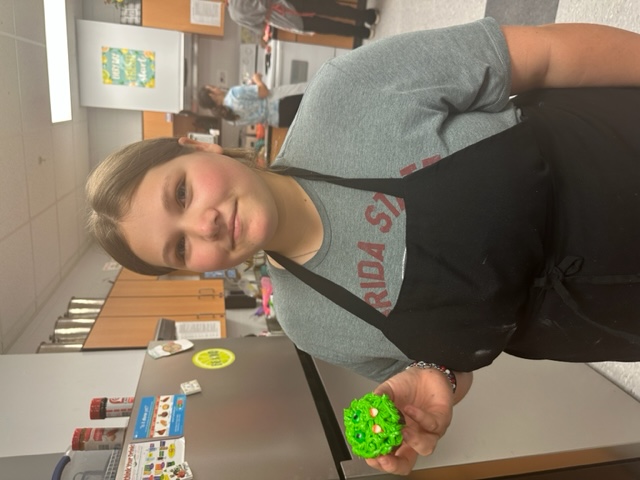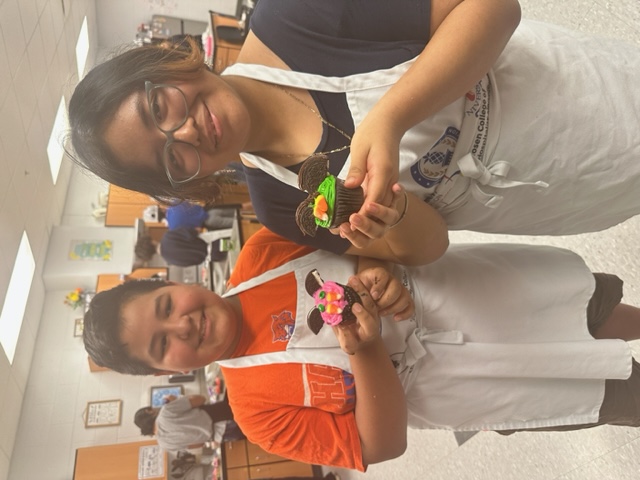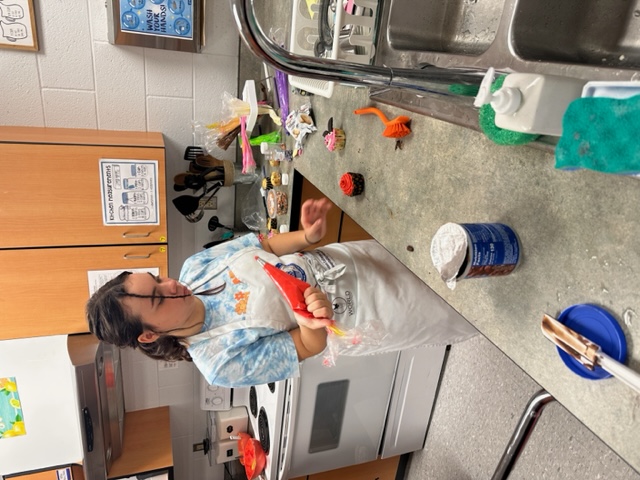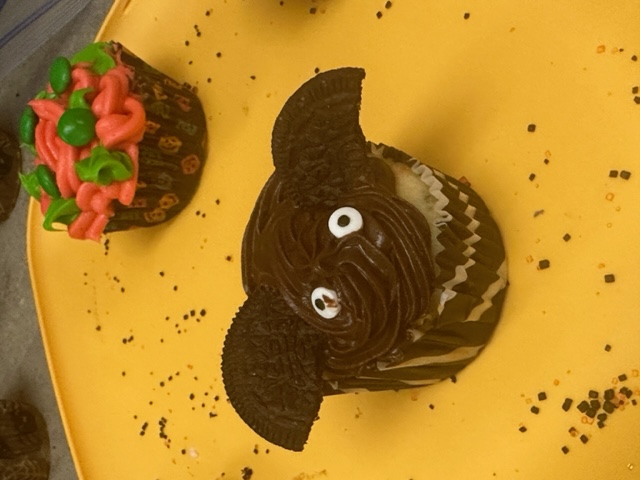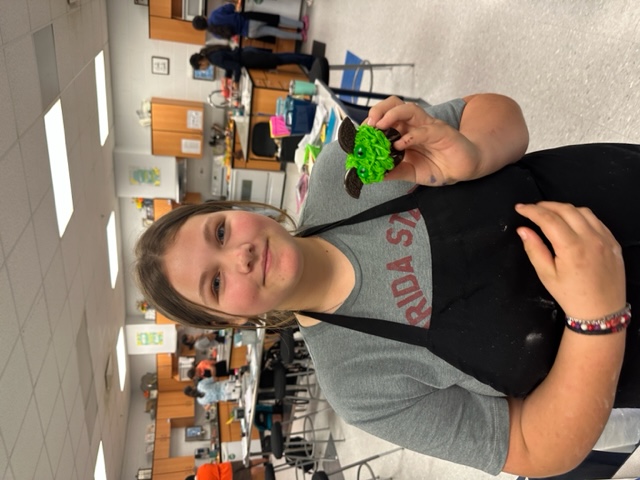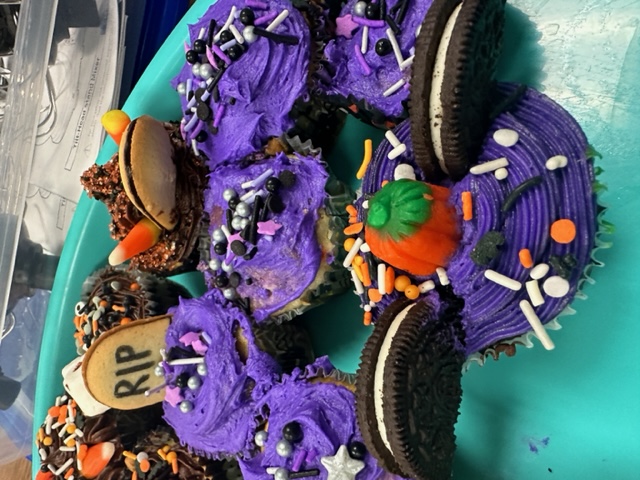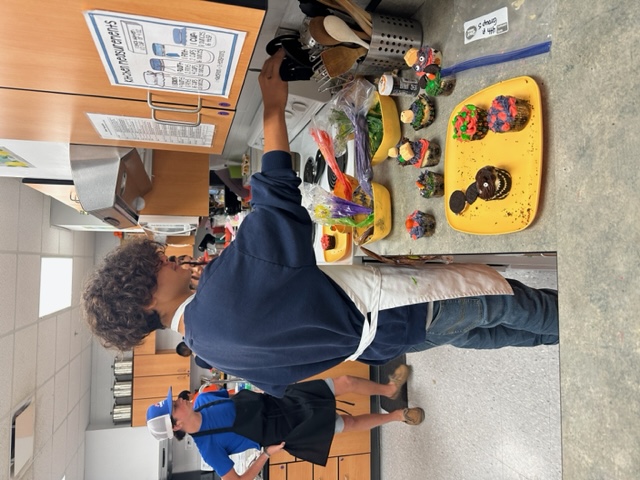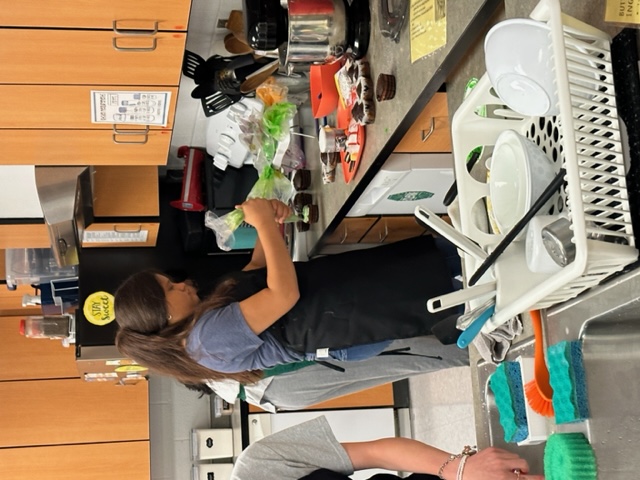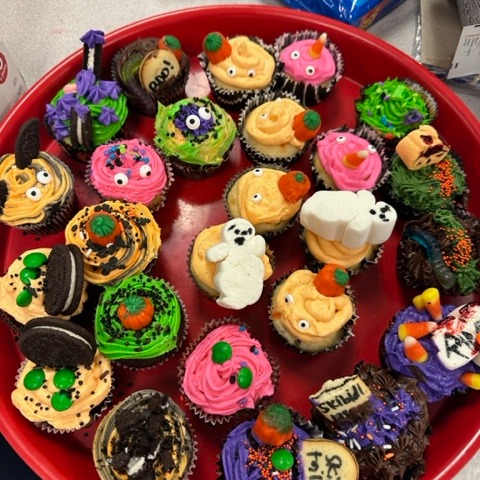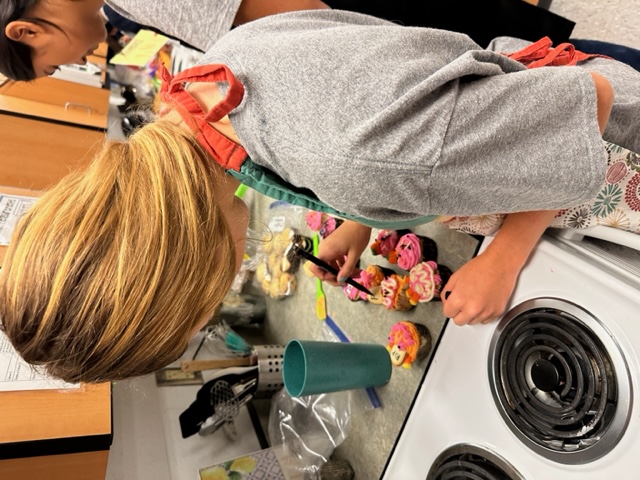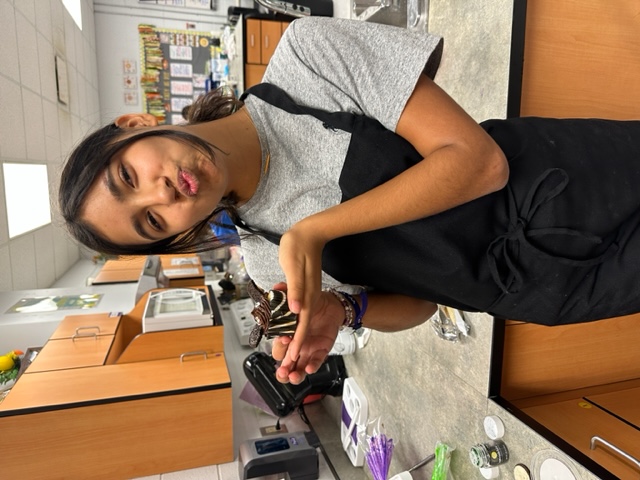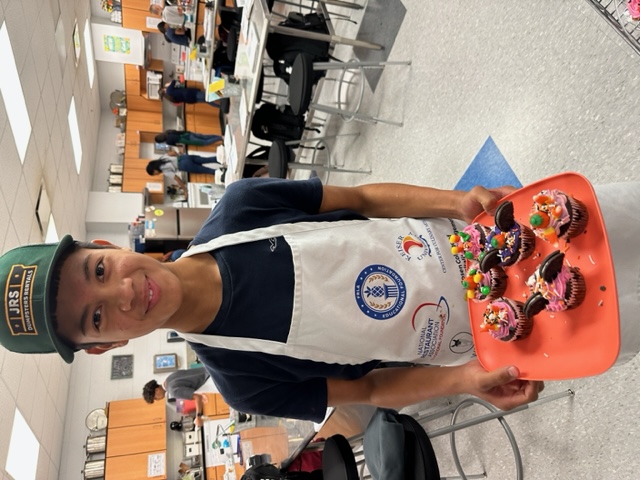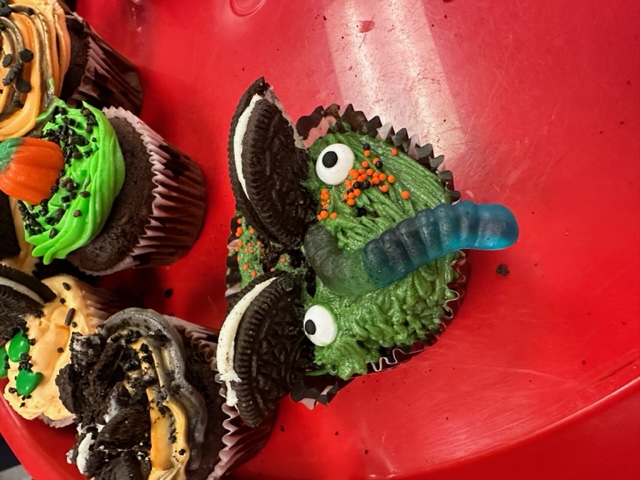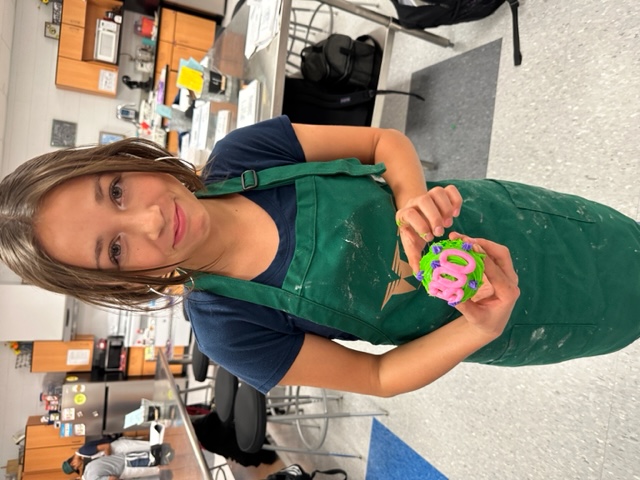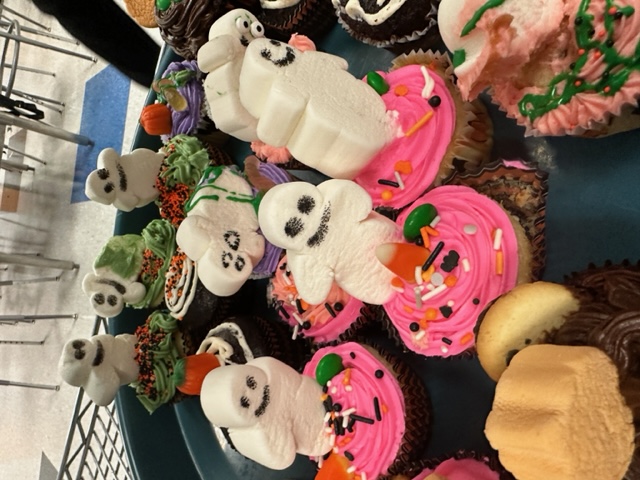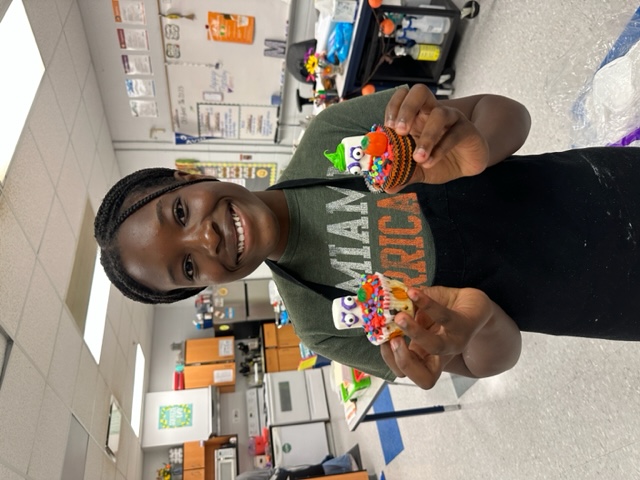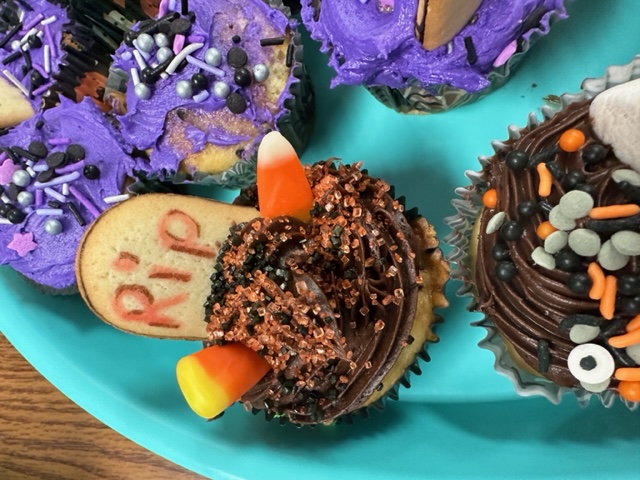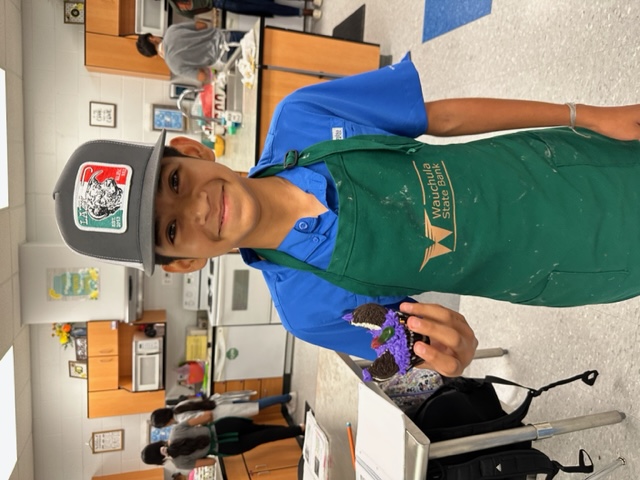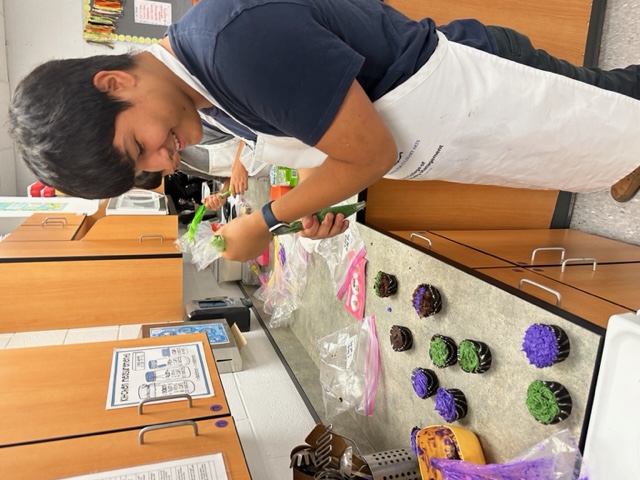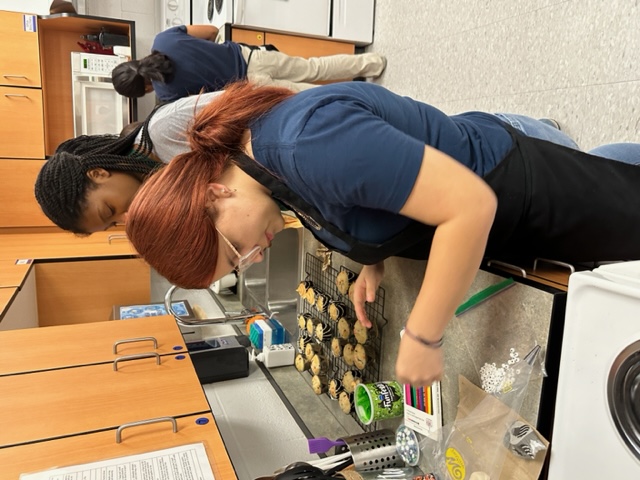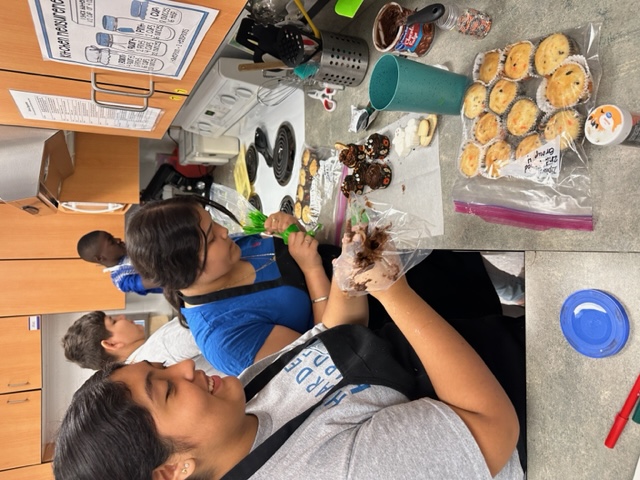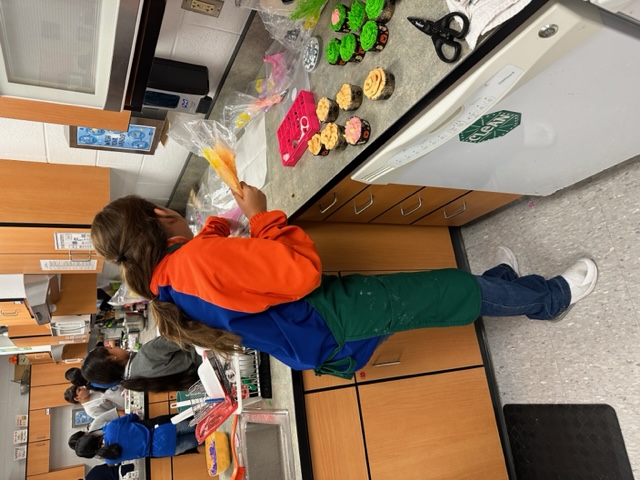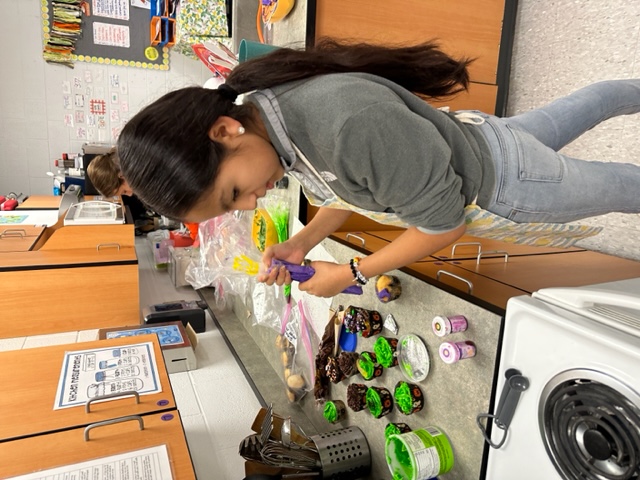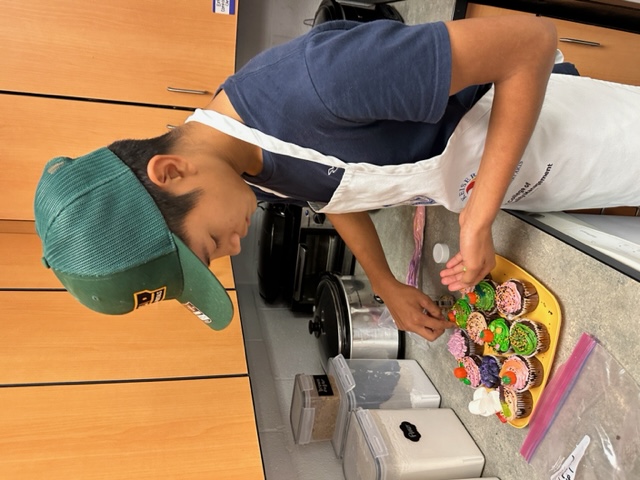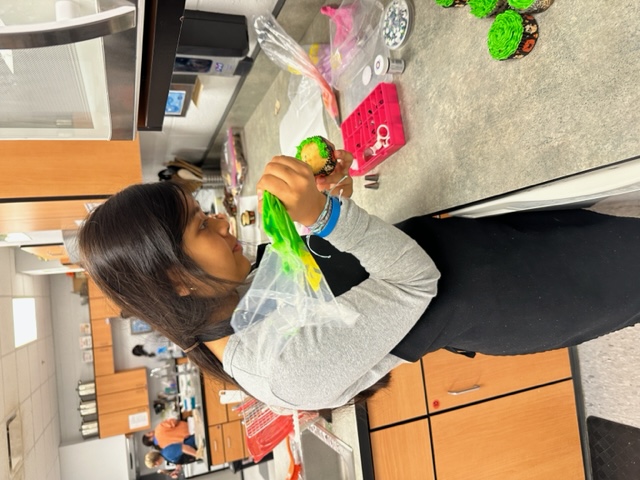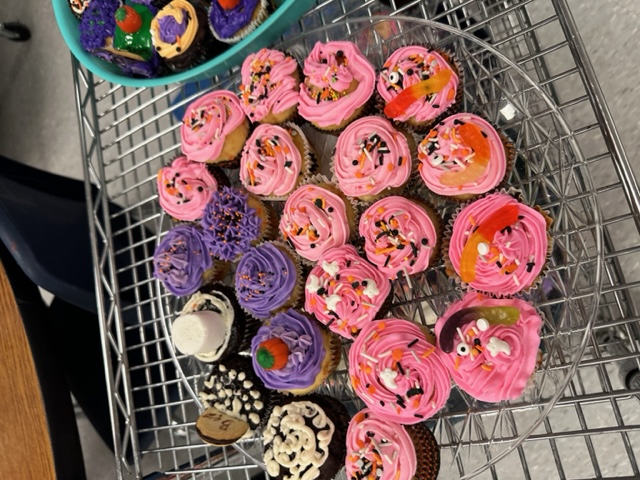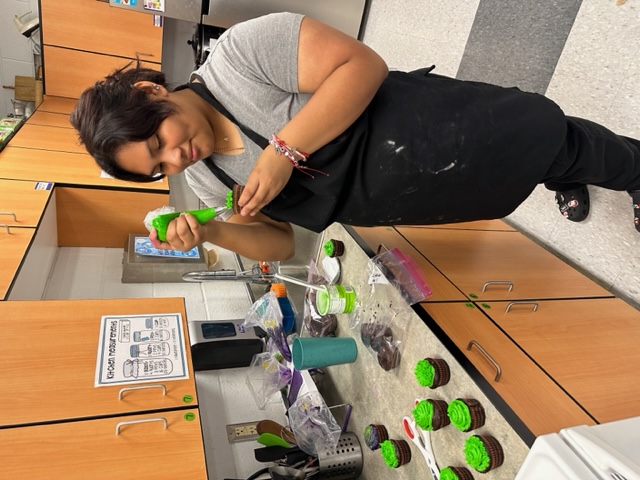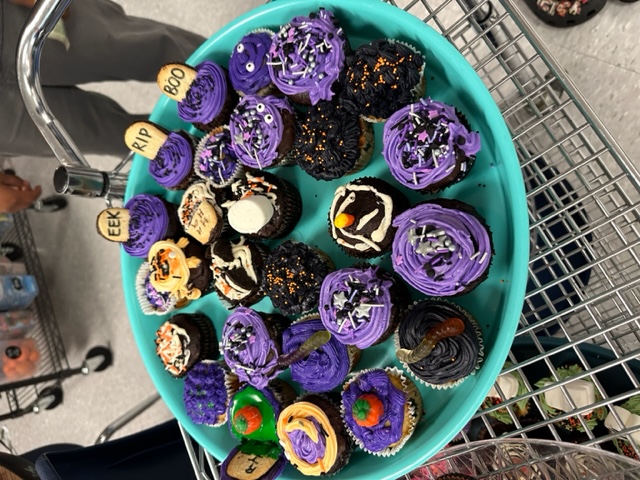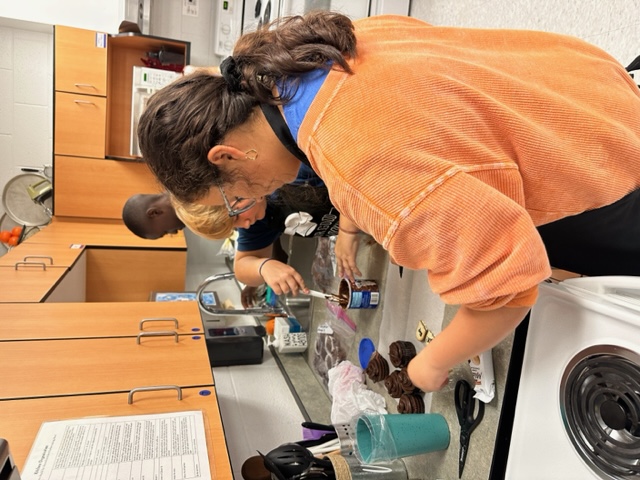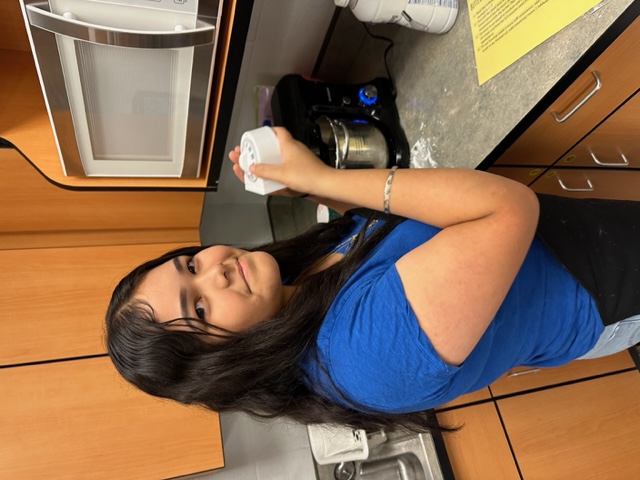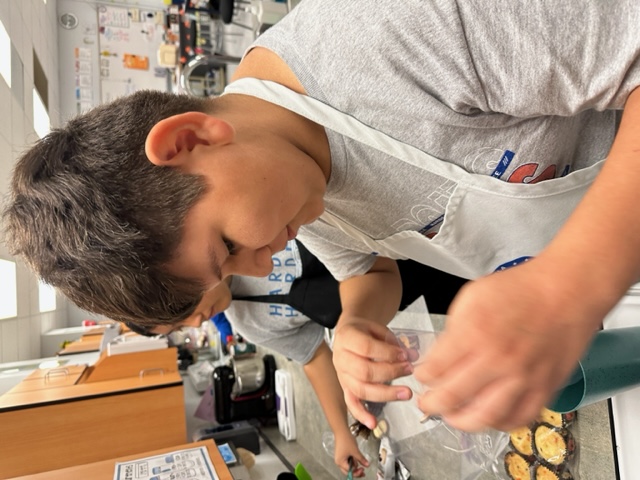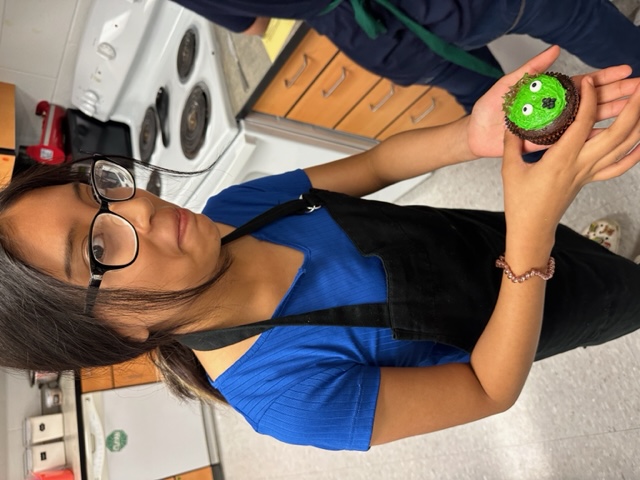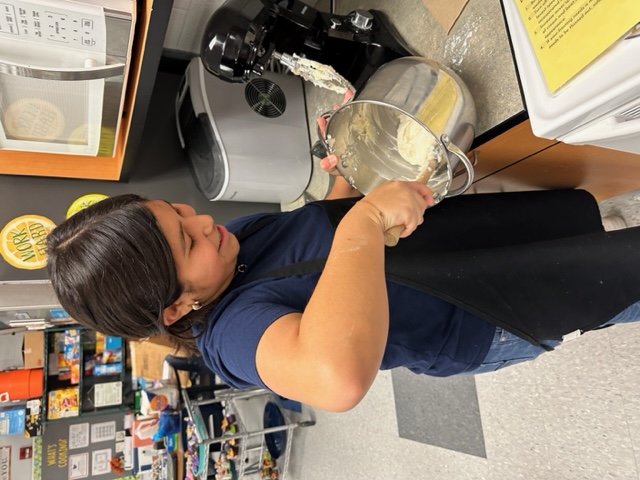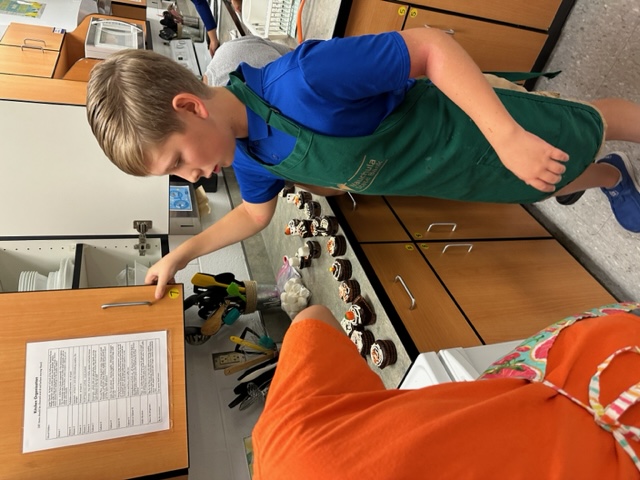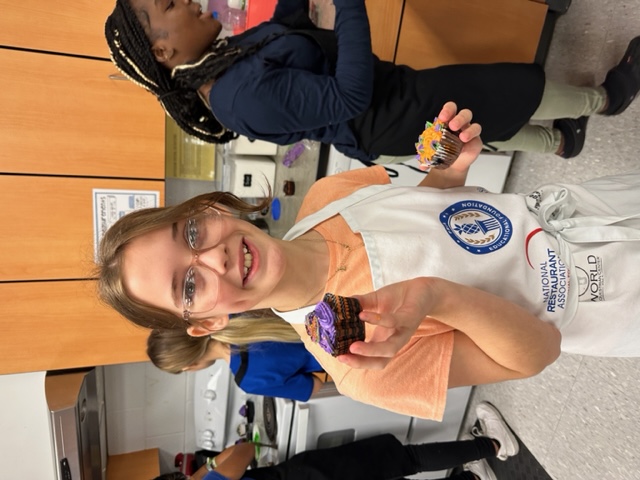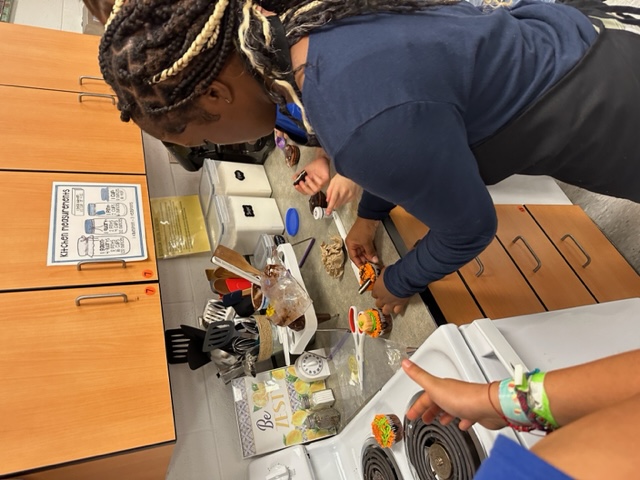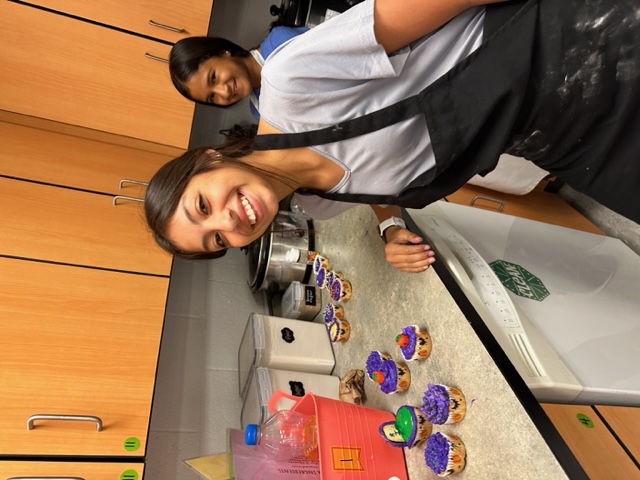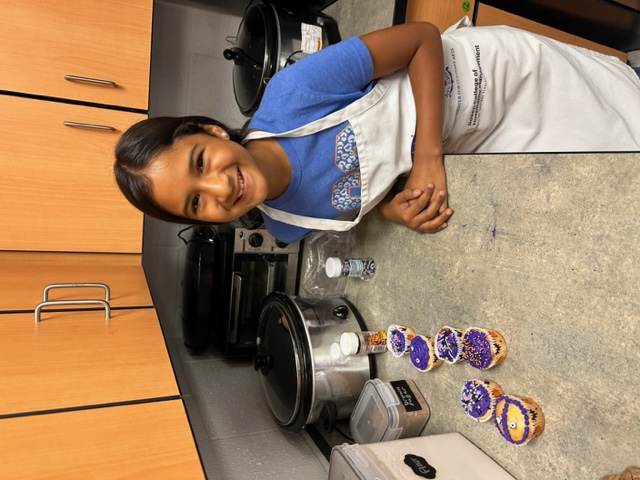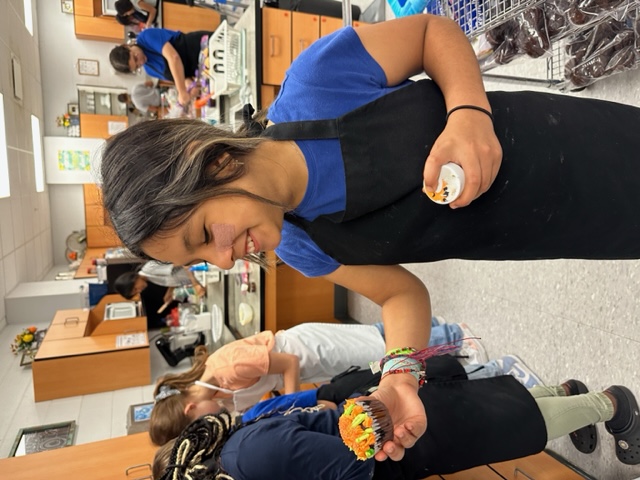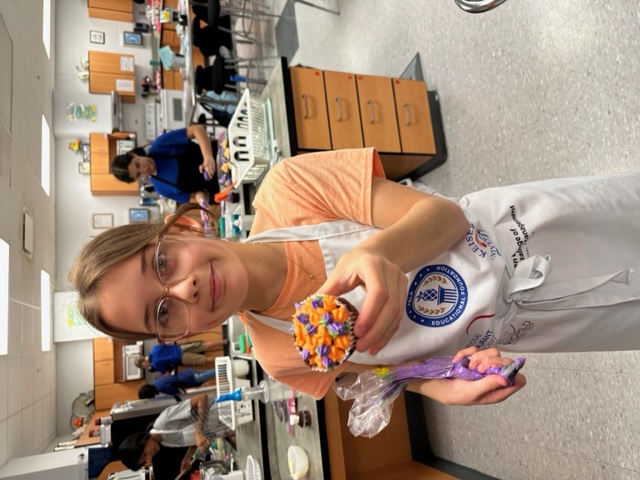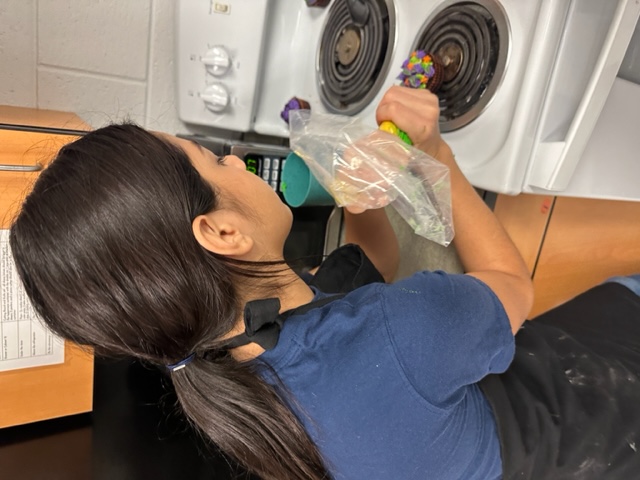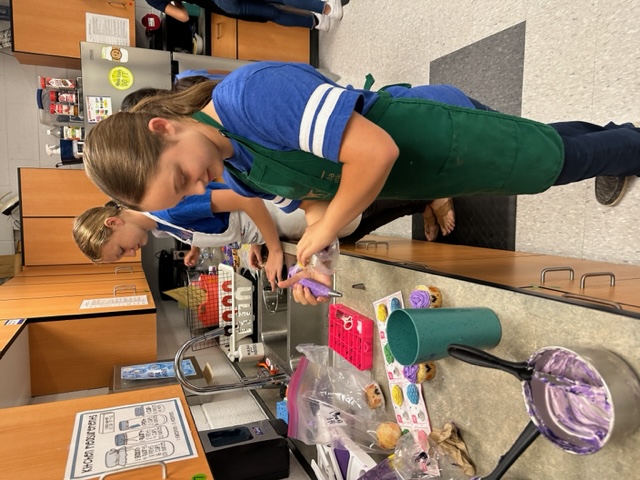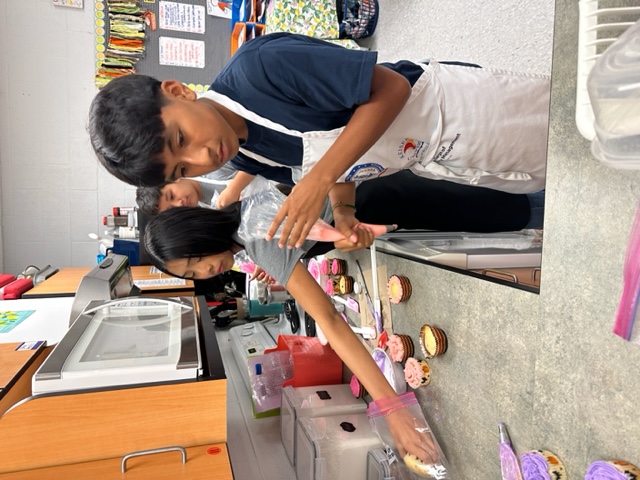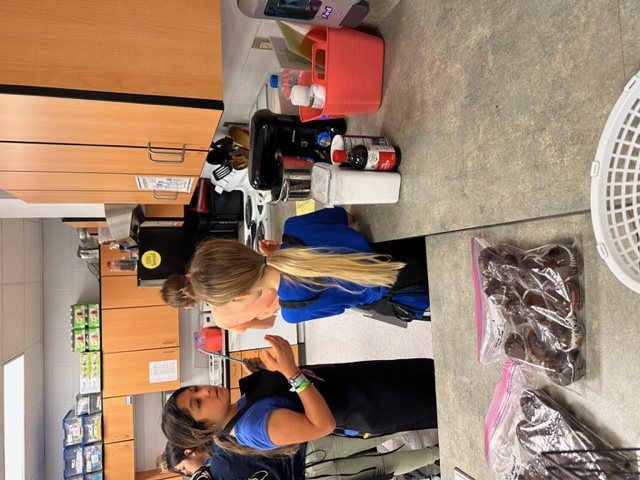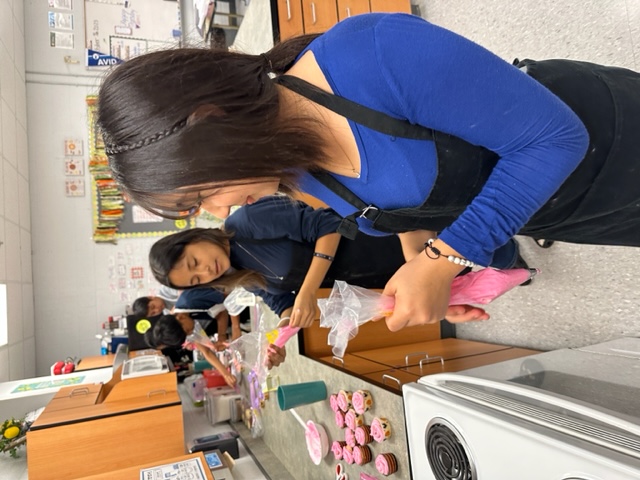 Halloween Pretzel Rods
All Culinary students dipped and decorated Halloween themed pretzel rods for a fundraiser on Halloween.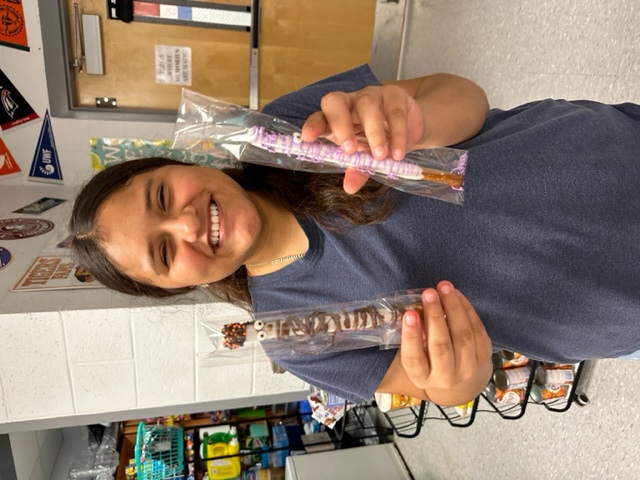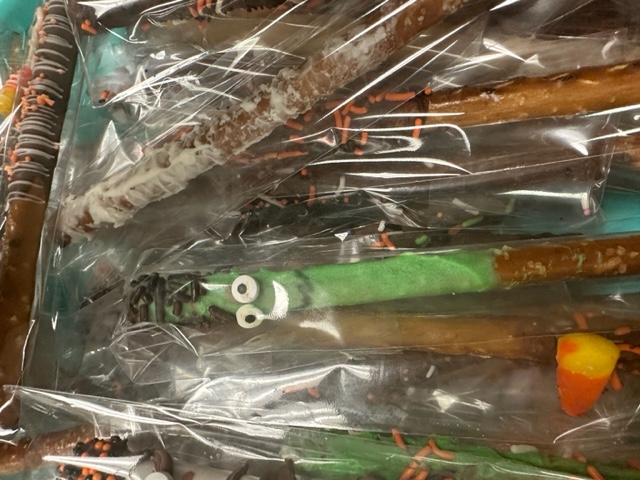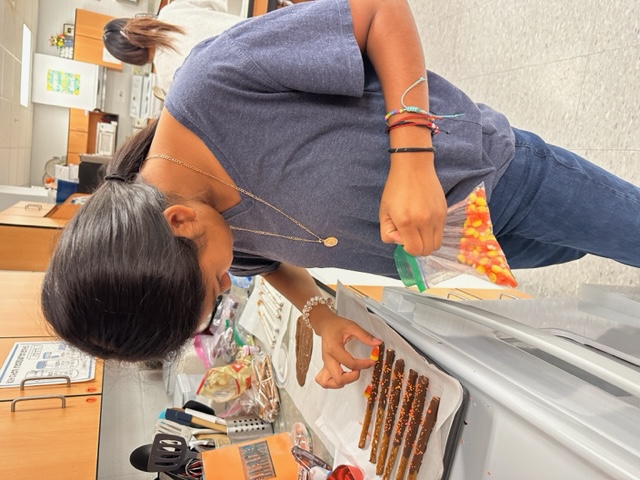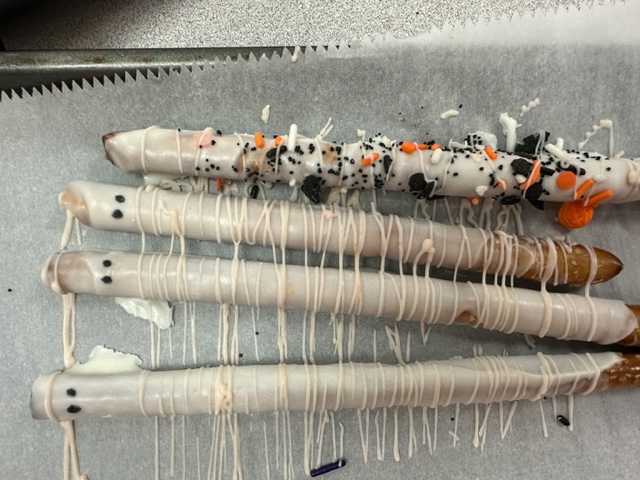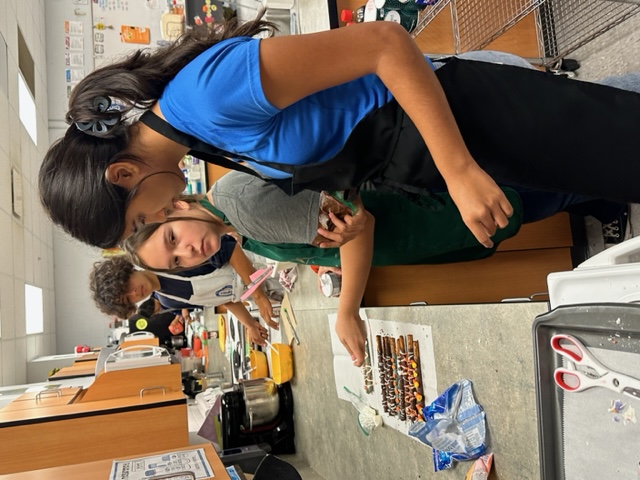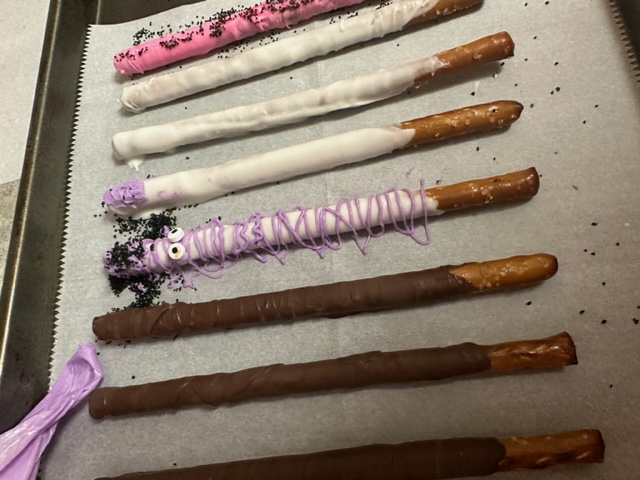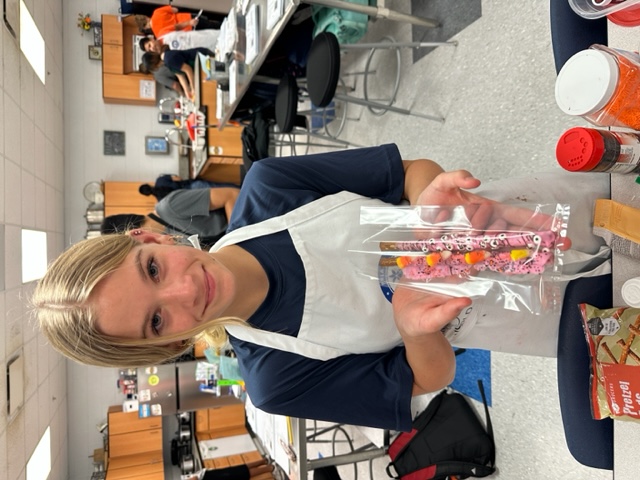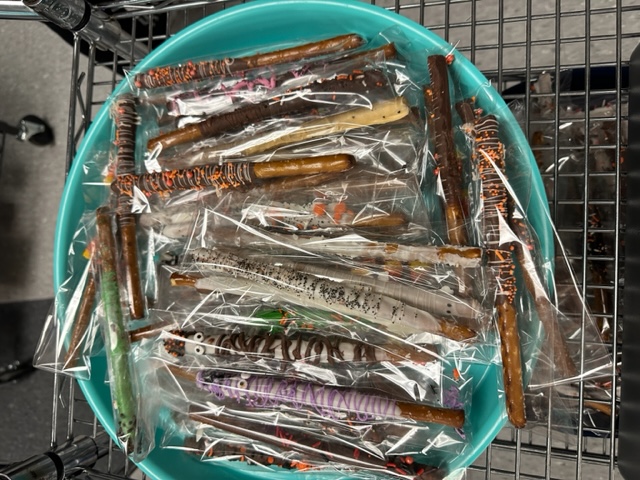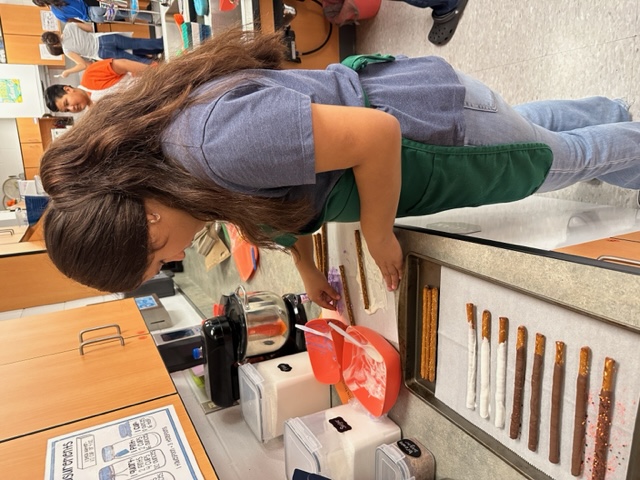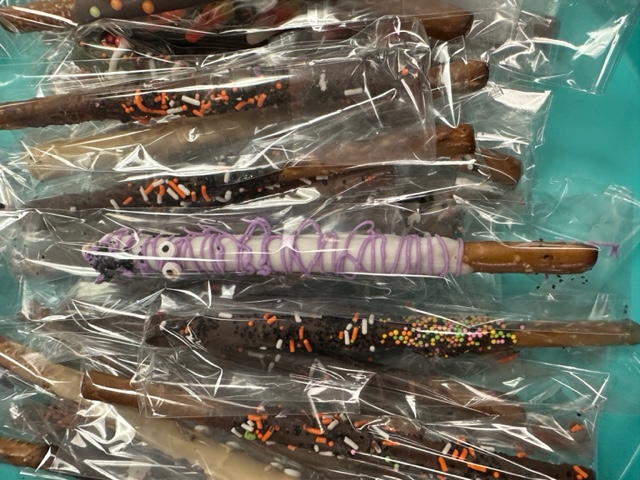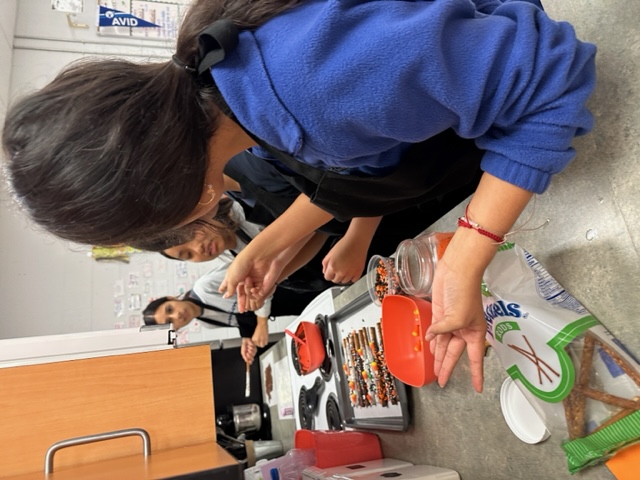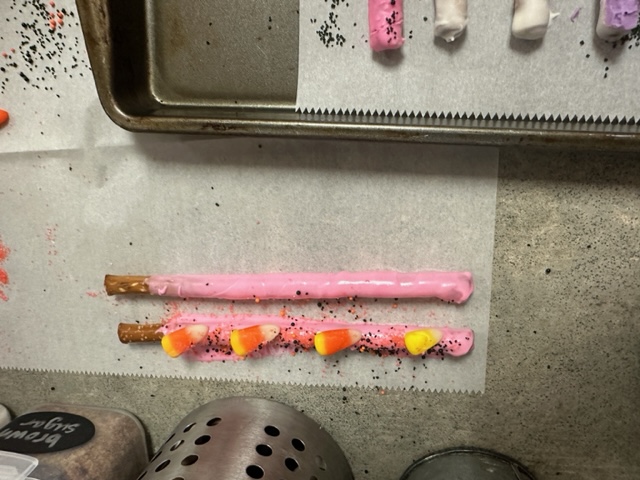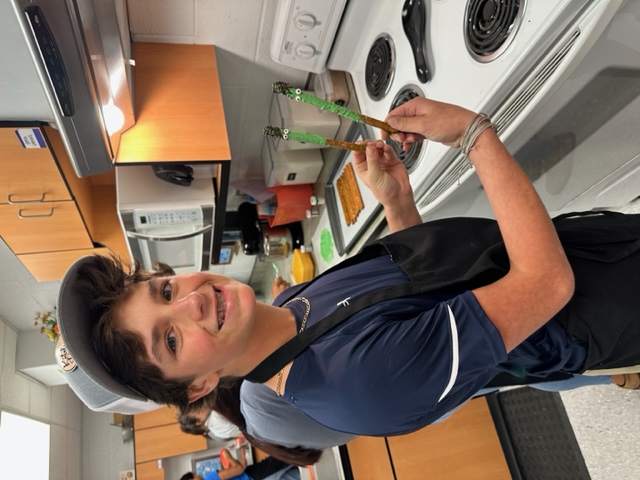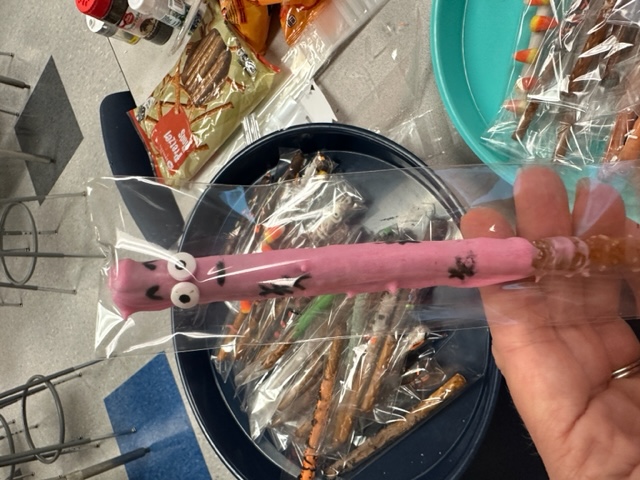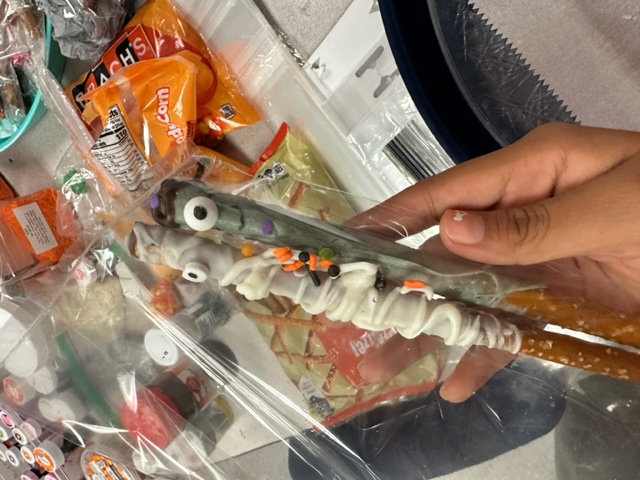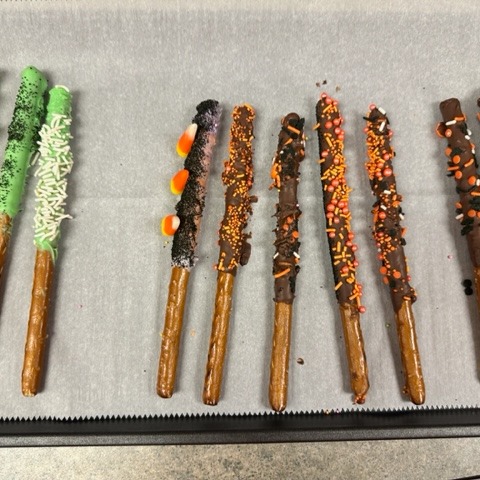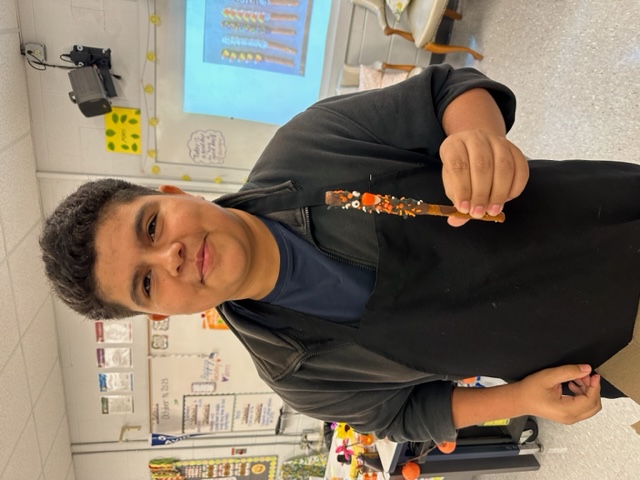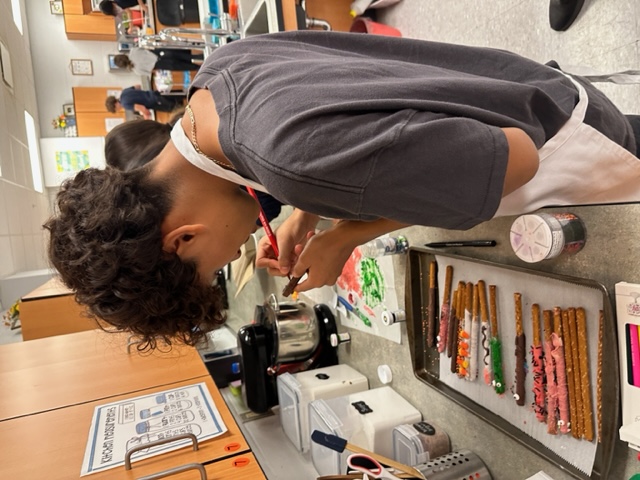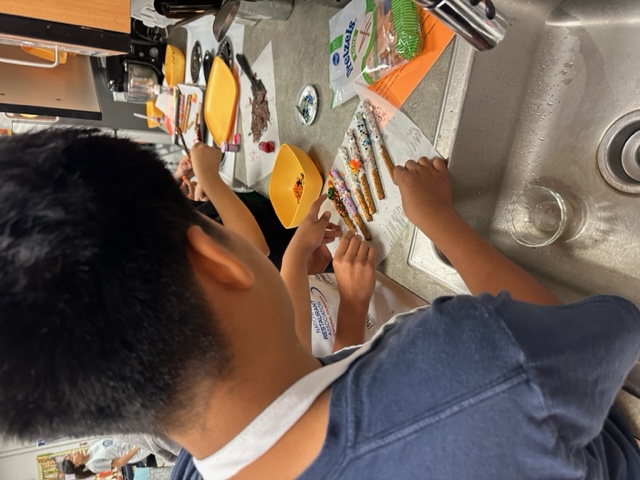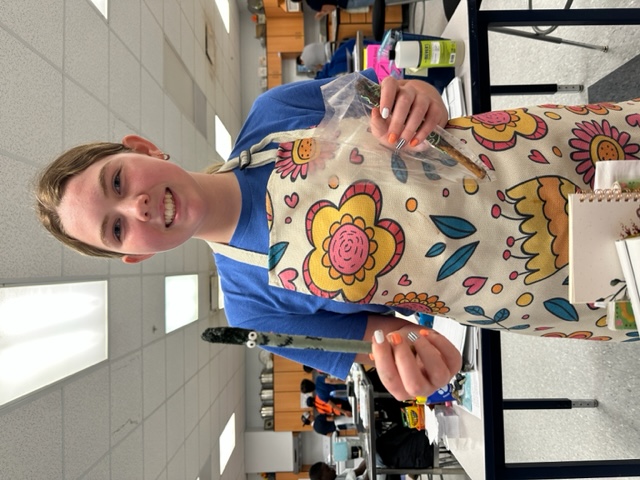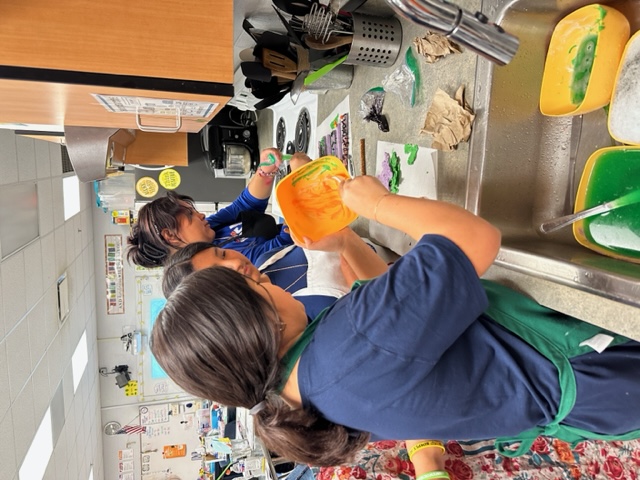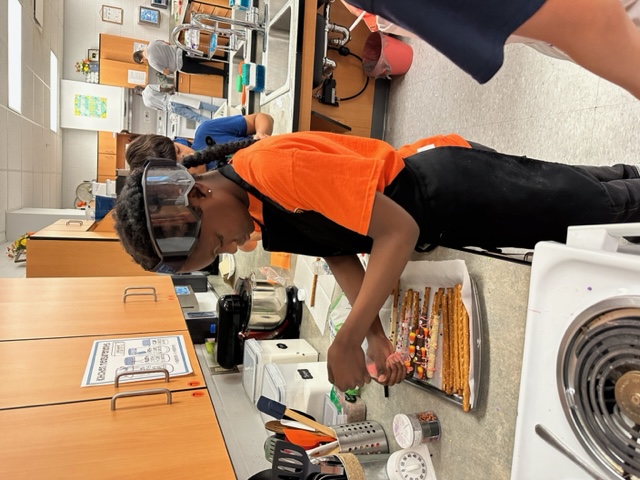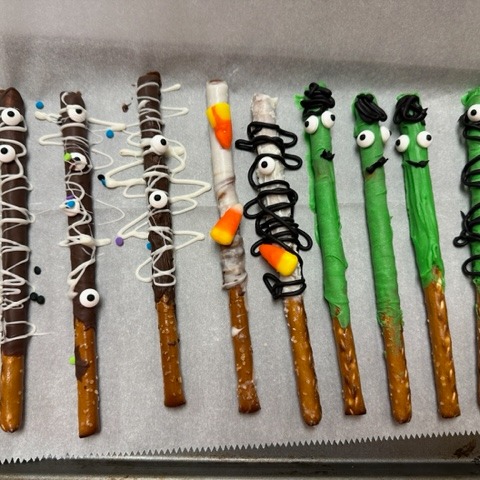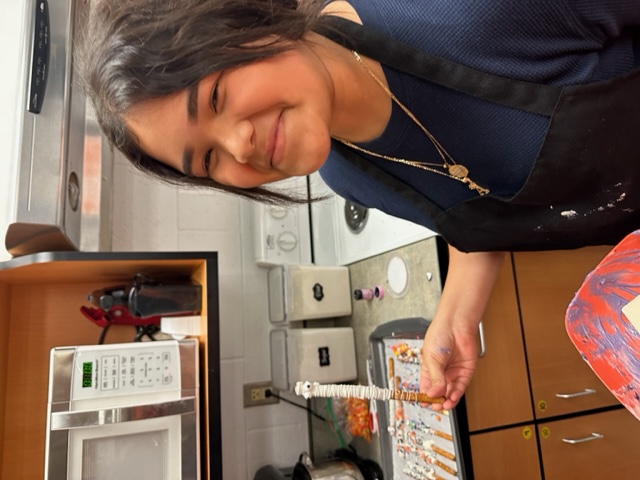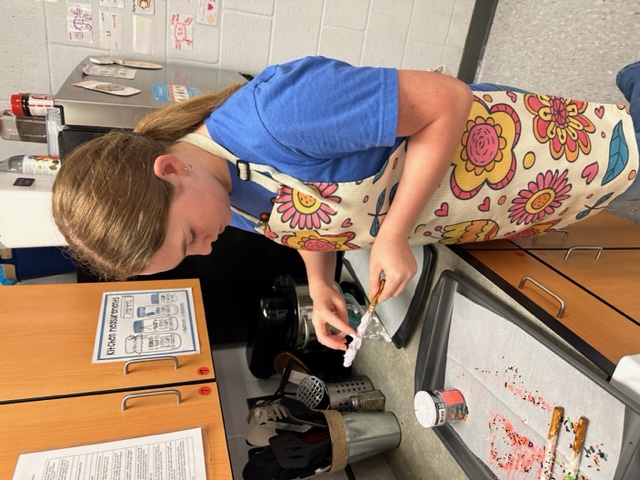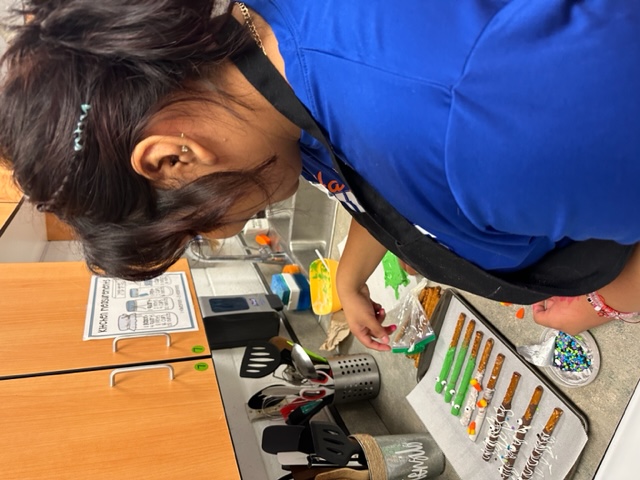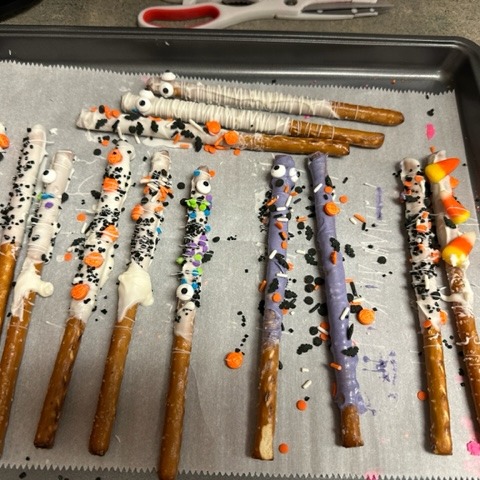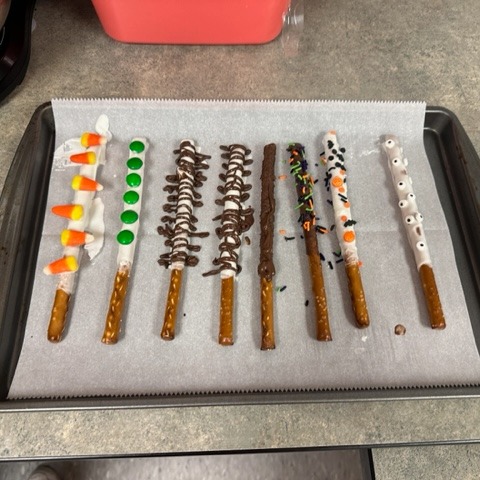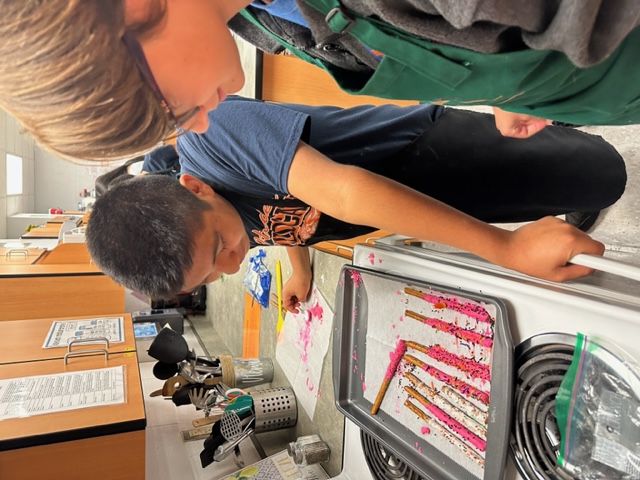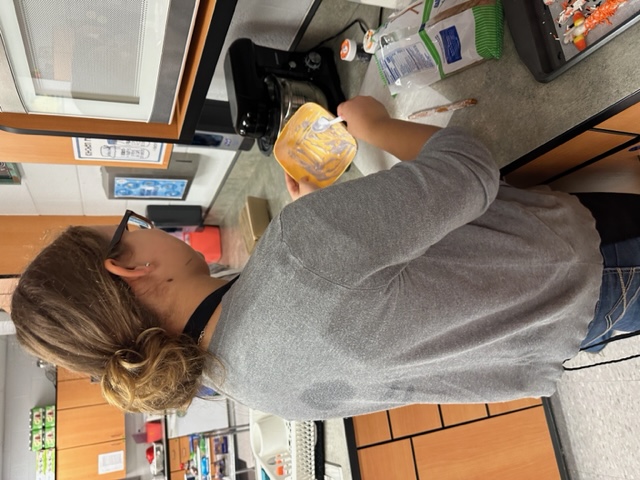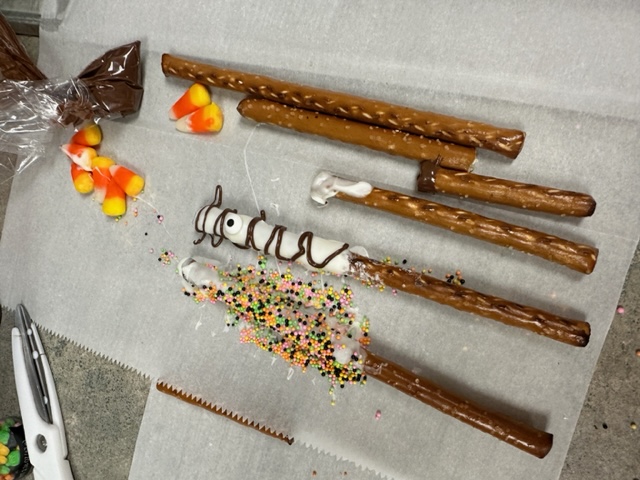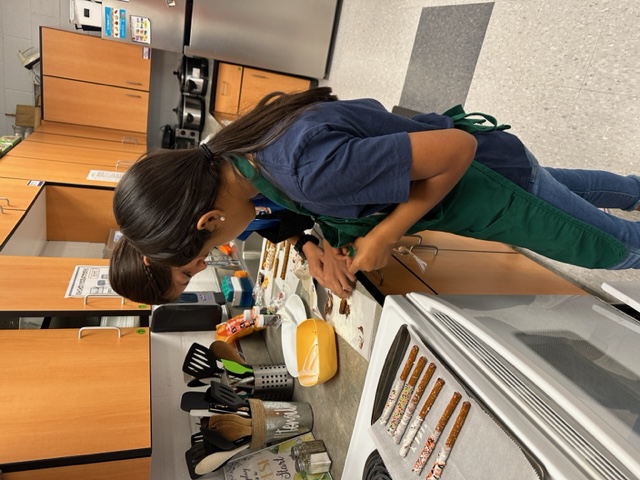 Pumpkin Cream Cheese Swirl Muffins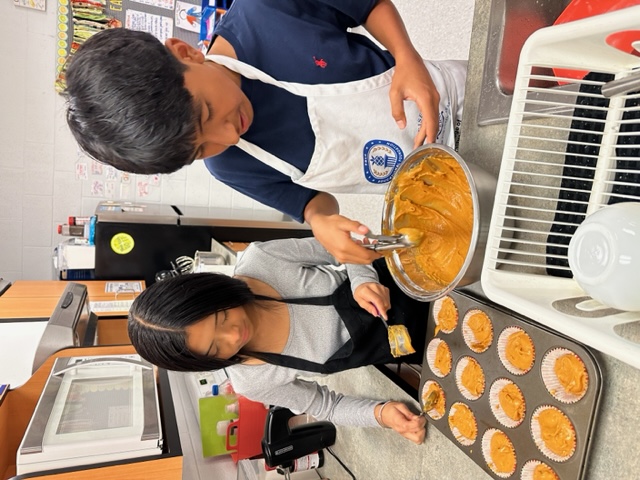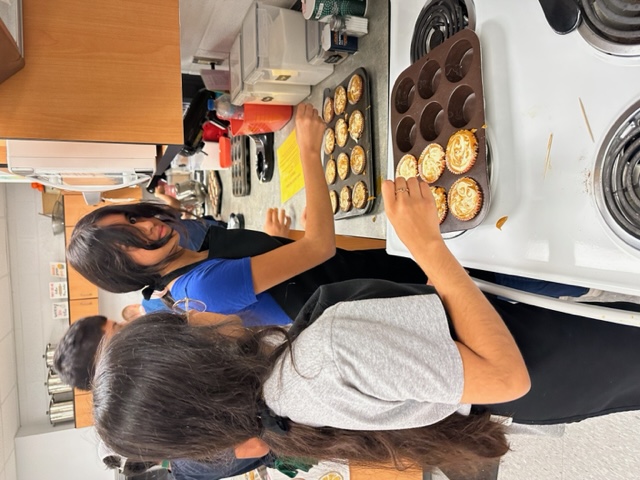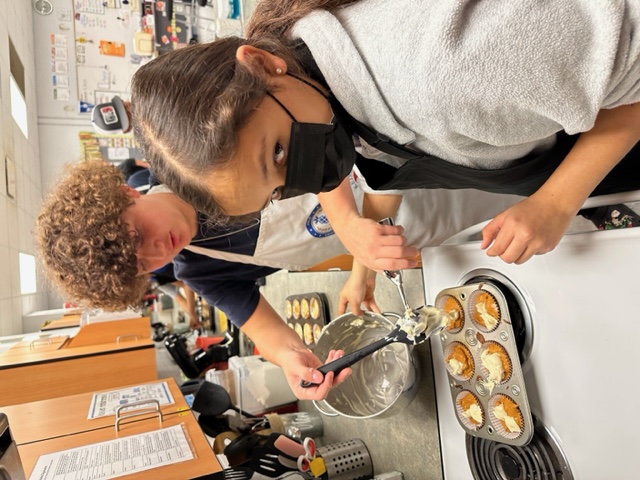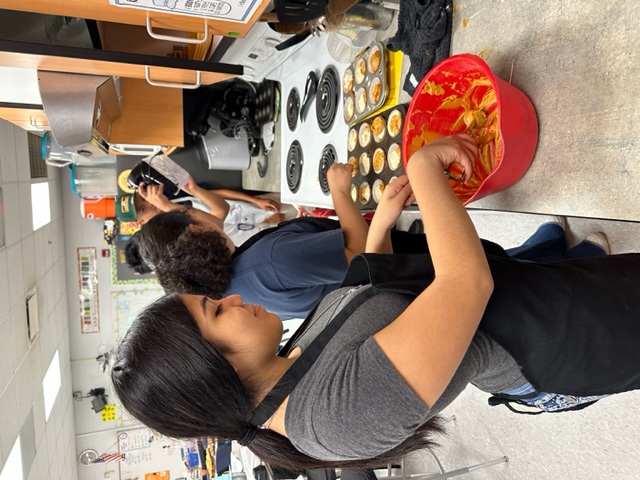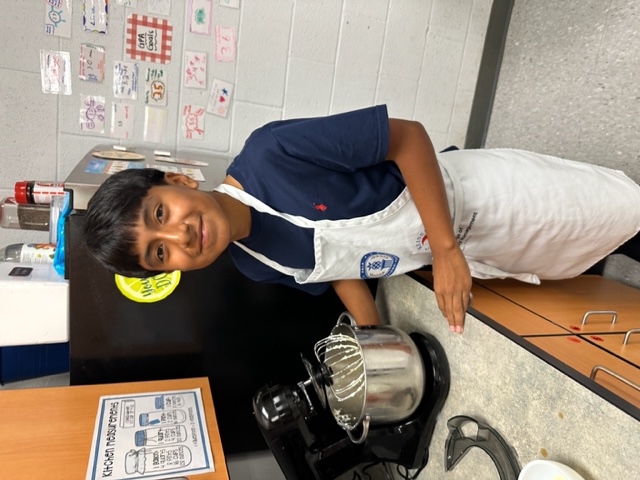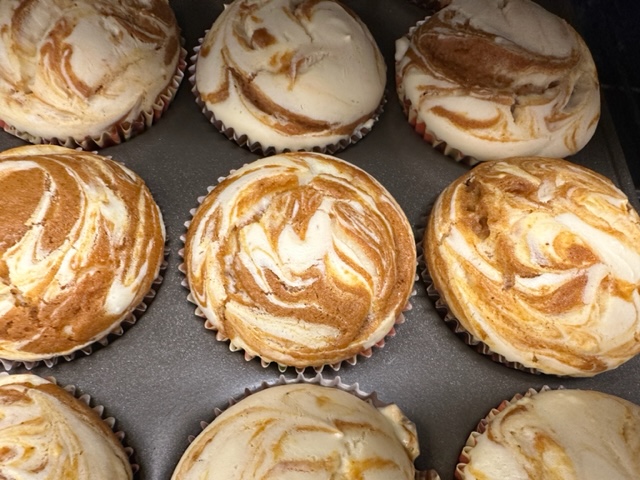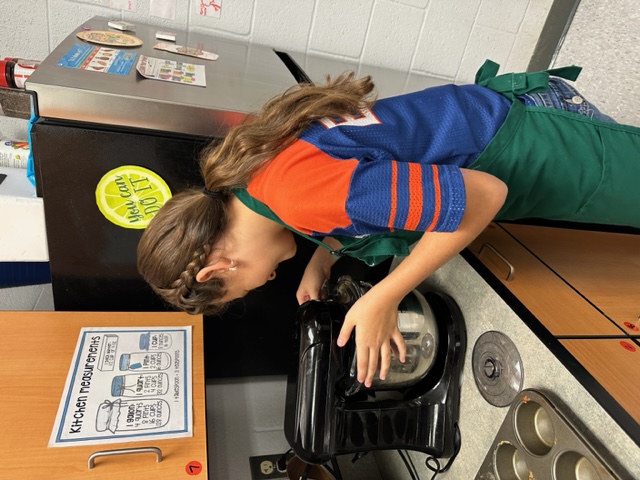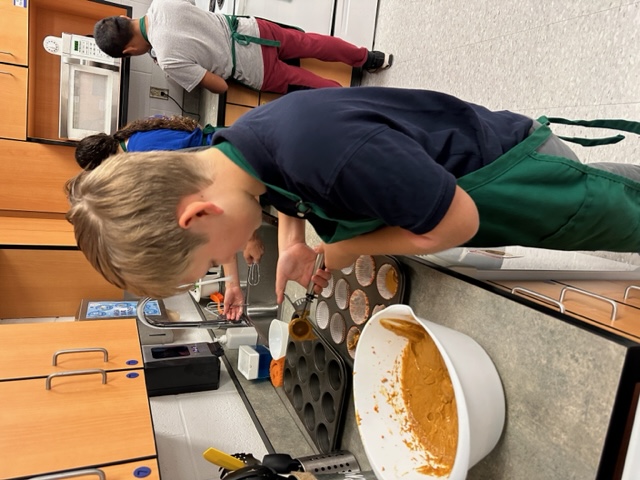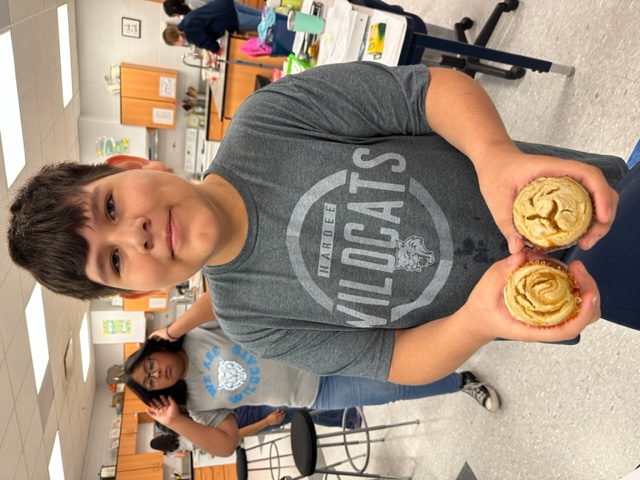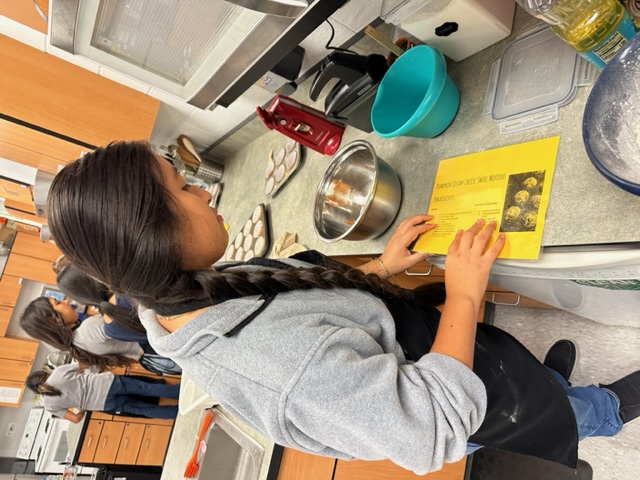 Chili and Cornbread
All culinary students practiced making cornbread muffins from scratch and chili to help prepare for the upcoming band/chorus fundraiser. They did a great job!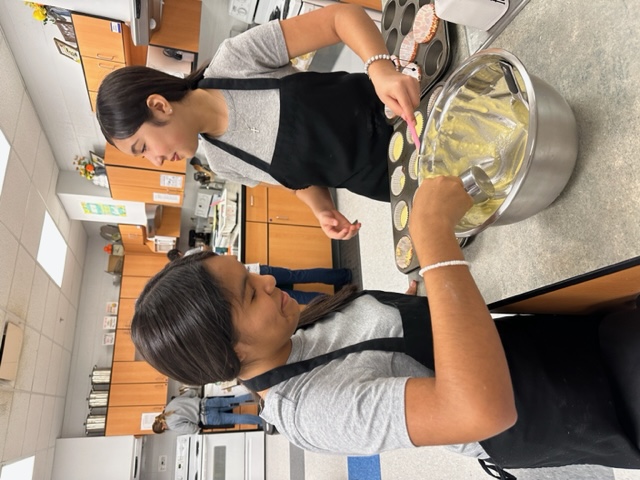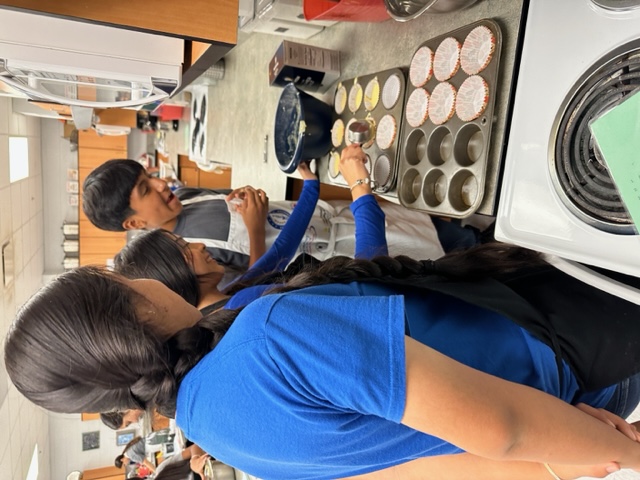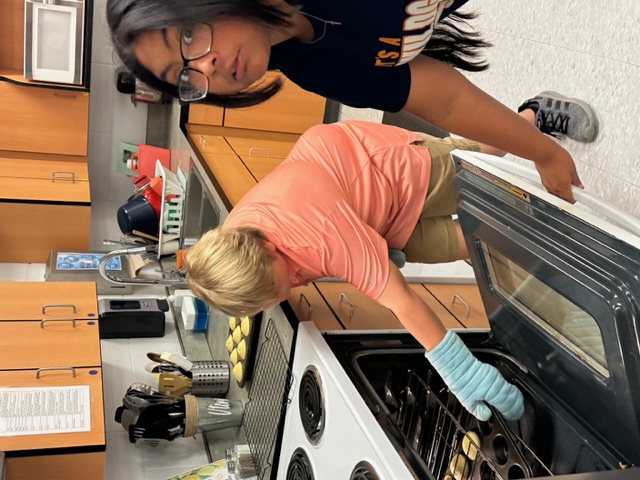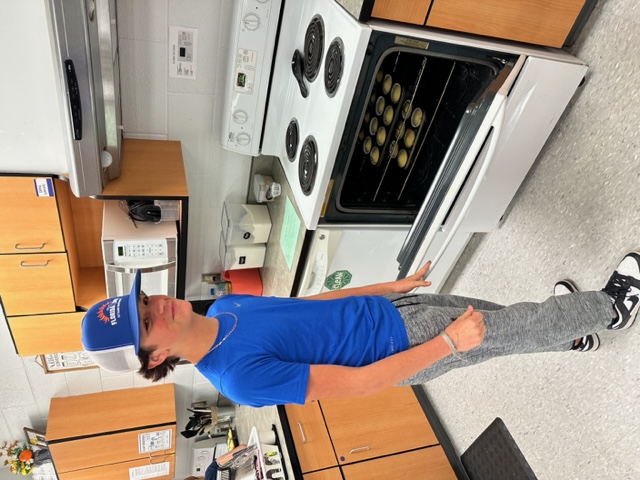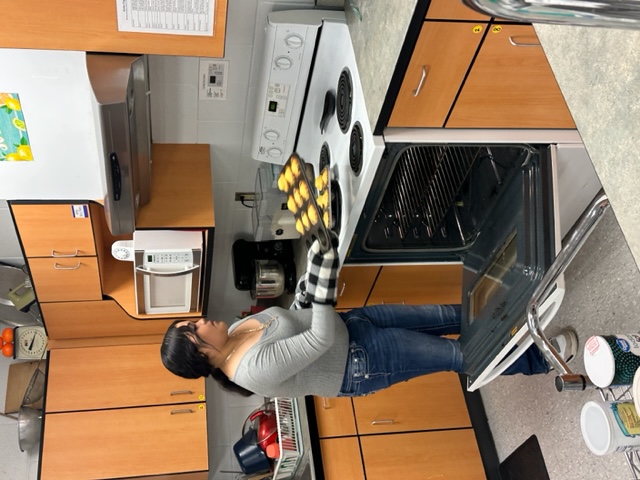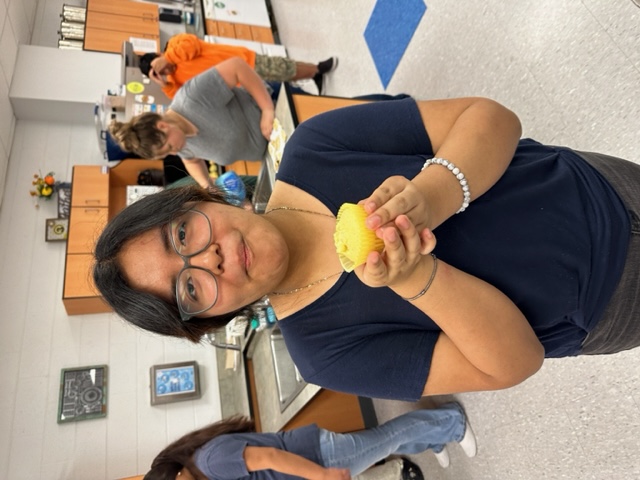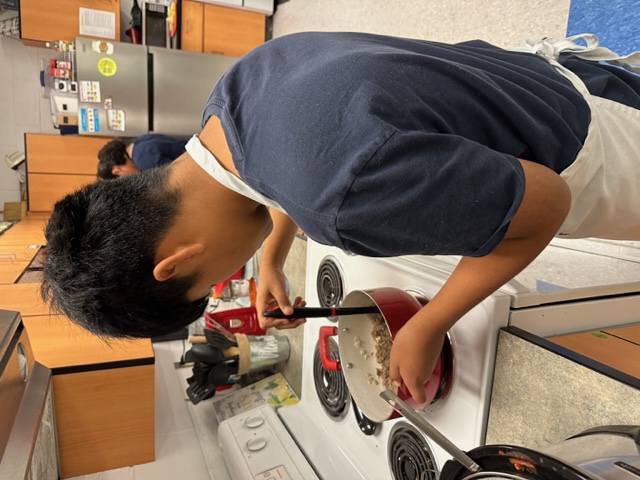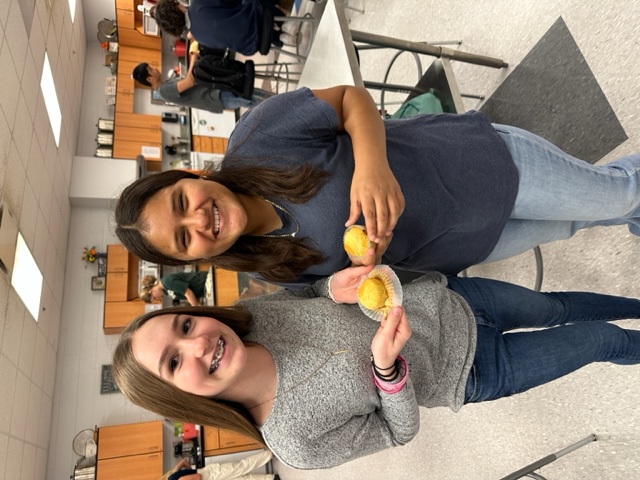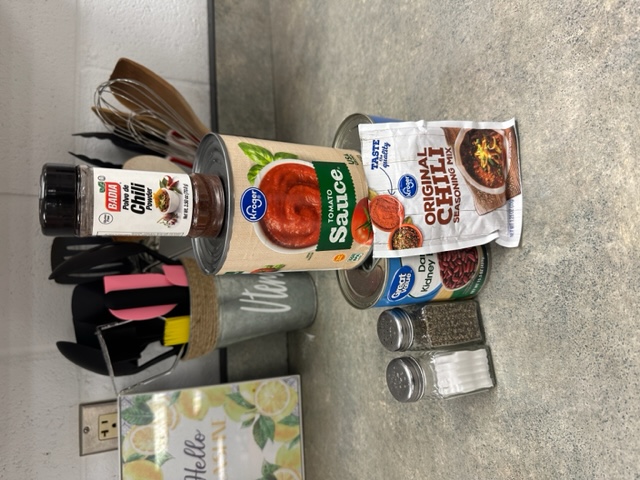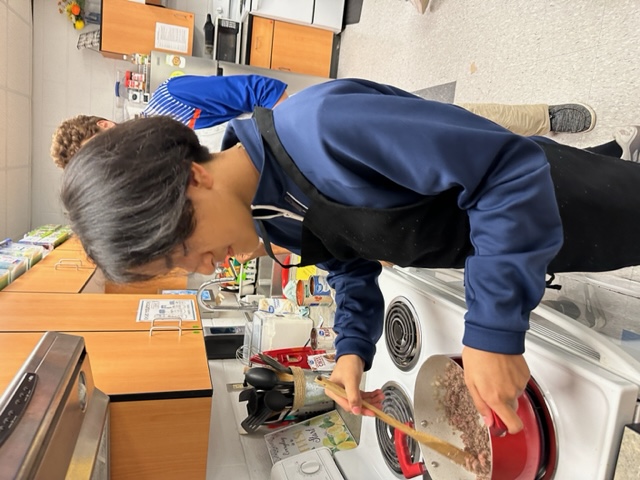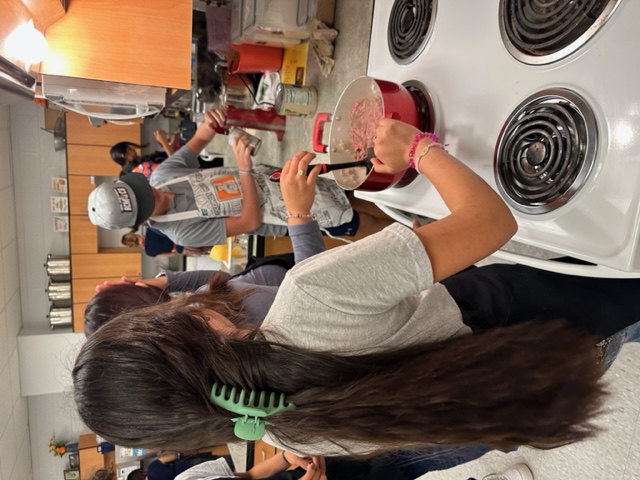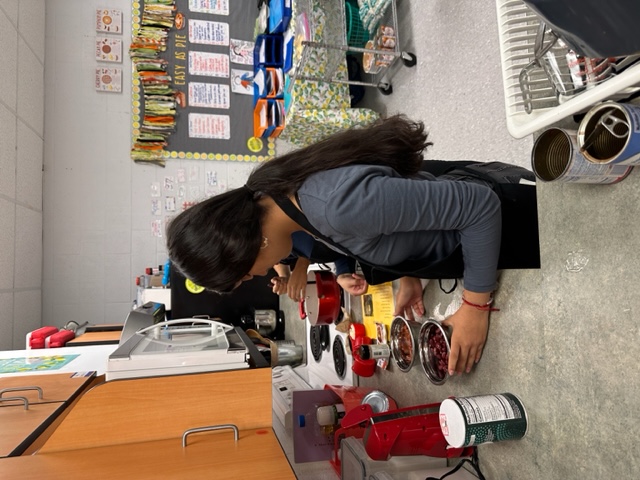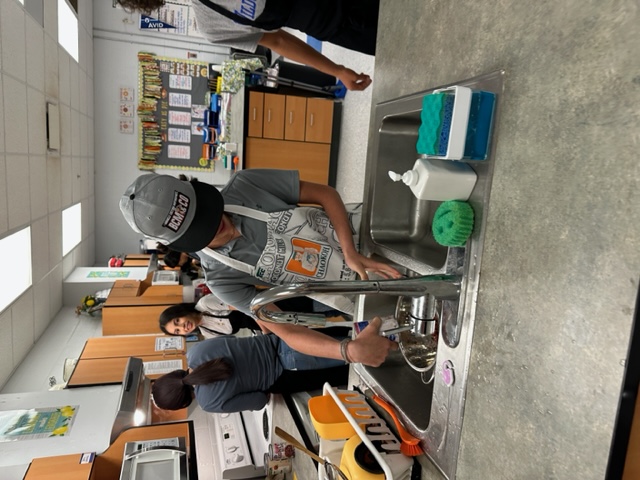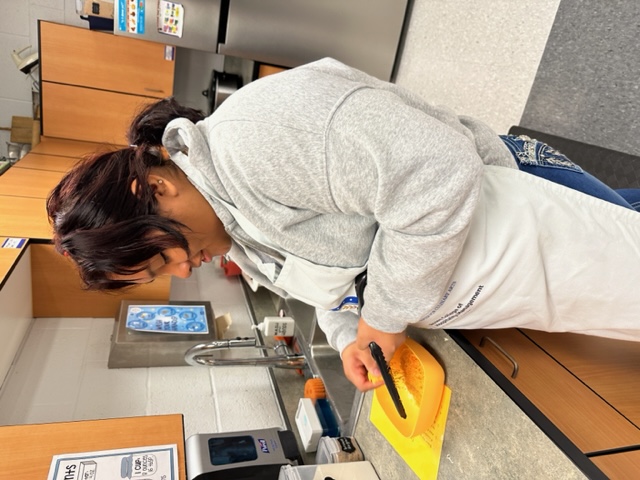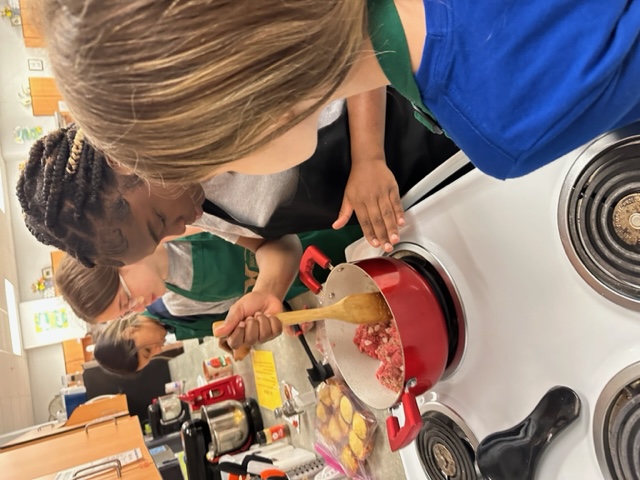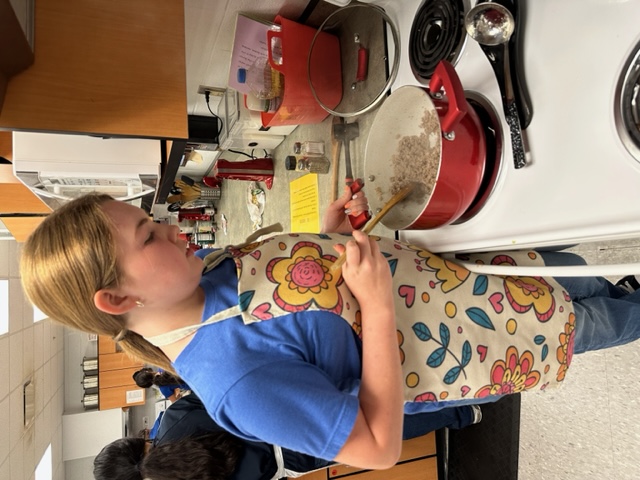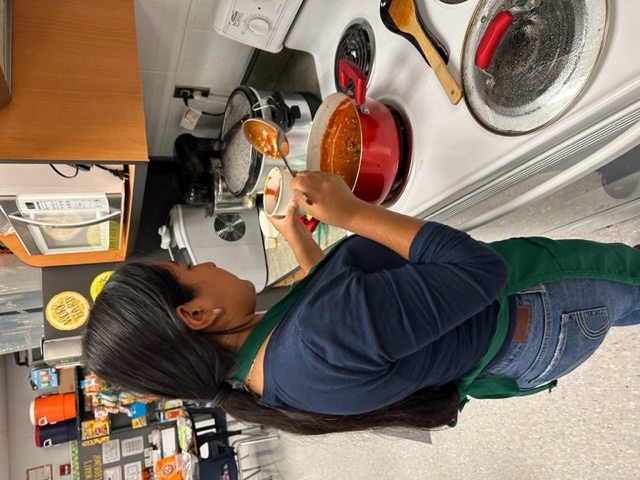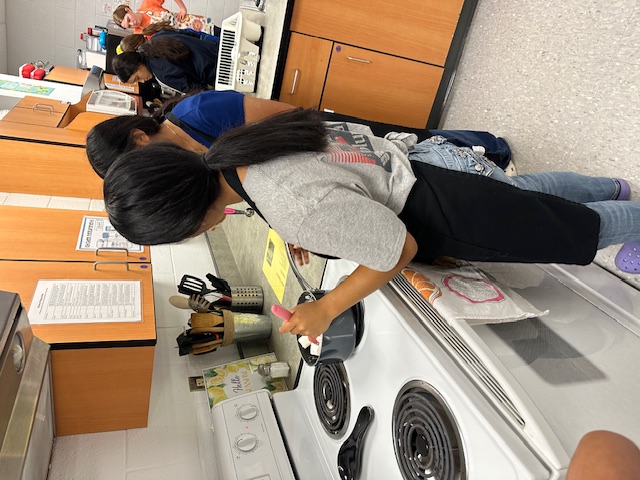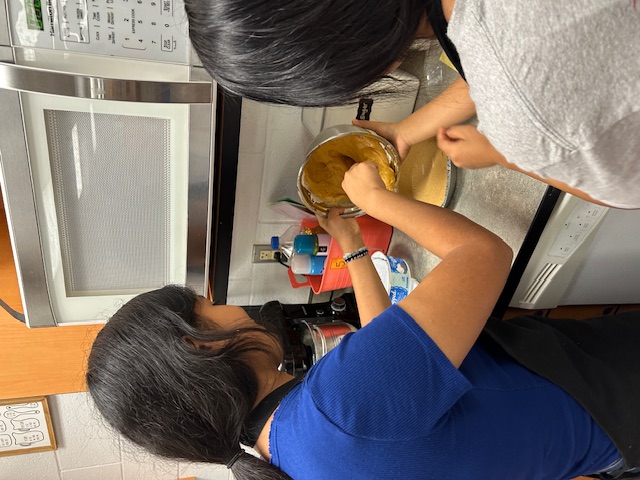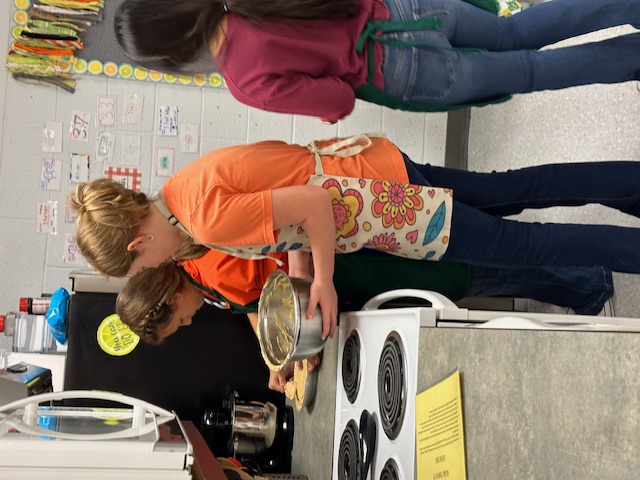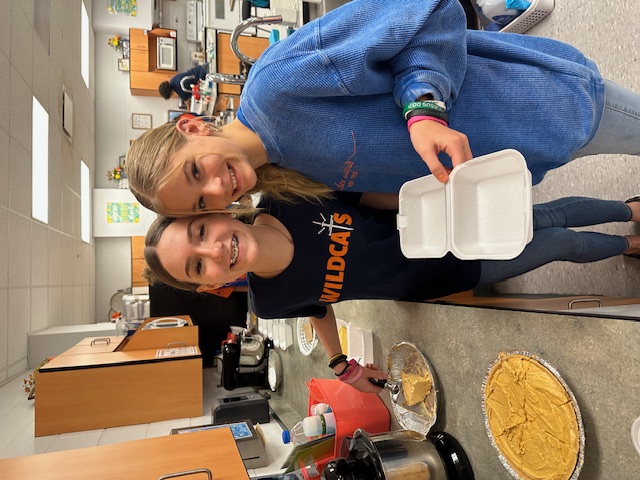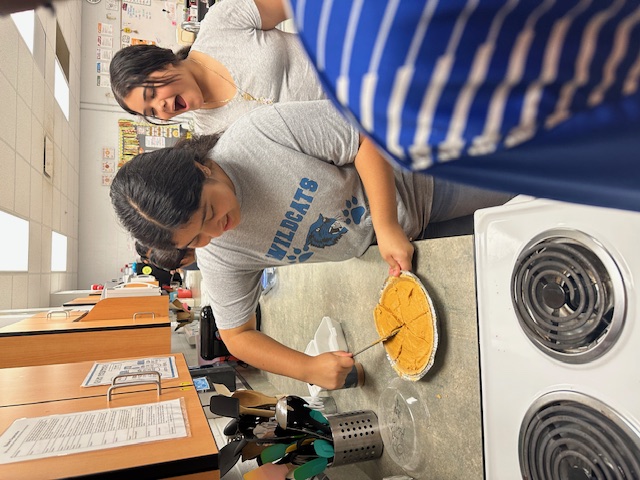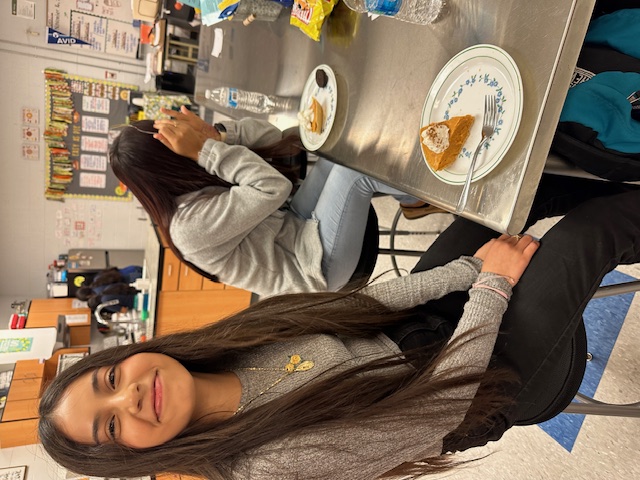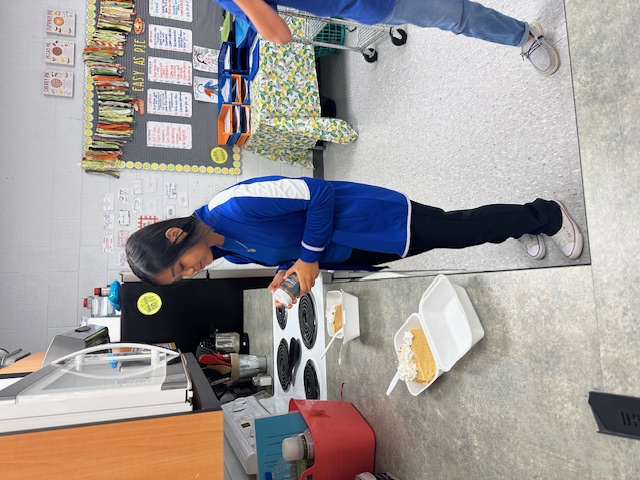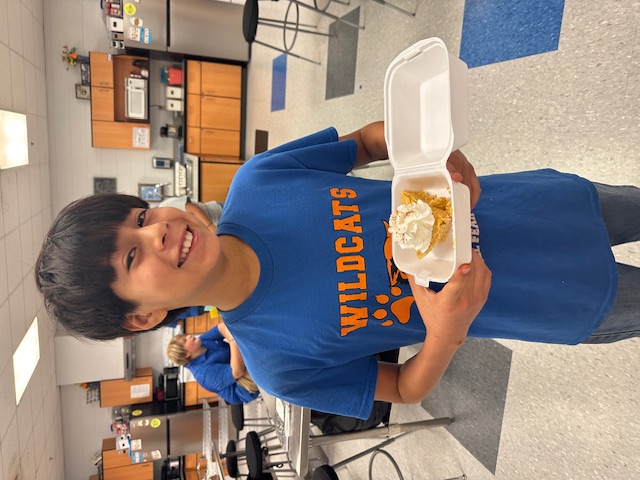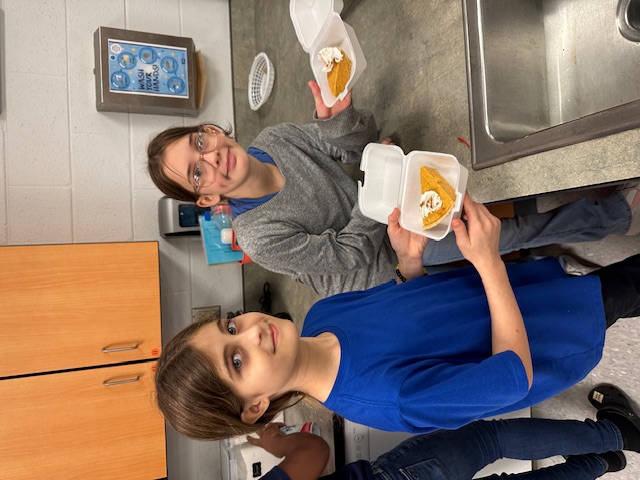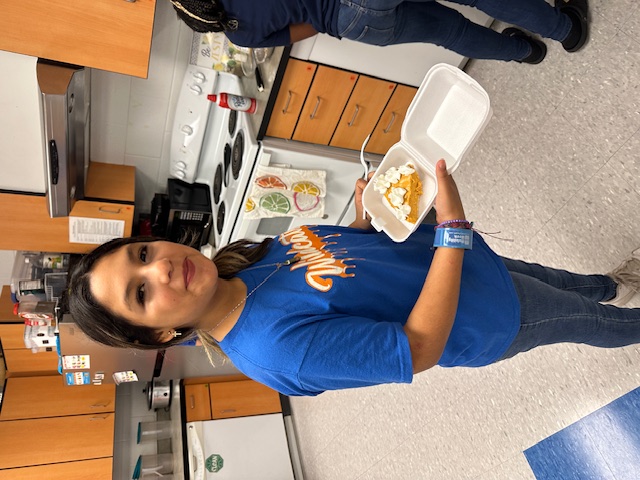 The Radio Show
On February 3rd, 2022, we were invited to talk about culinary on the radio on 102.1. 4 students got to come along and share about what we've done in class. It was such a cool experience! All 4 of these students were 7th grade students that are continuing in culinary this year as 8th grade students.
On April 13, 2023, we went back! All of the students that represented Culinary this time were 8th graders and also in the AVID program.