Contact Info:
Mrs. Micah Myers
mmyers@hardee.k12.fl.us
(863)773-3147 (ext. 2306)
7th Grade : Culinary 1
Fundamentals of Culinary Careers
8th Grade : Culinary 2
1st Semester - Nutrition and Wellness
2nd Semester - Principles of Food Prep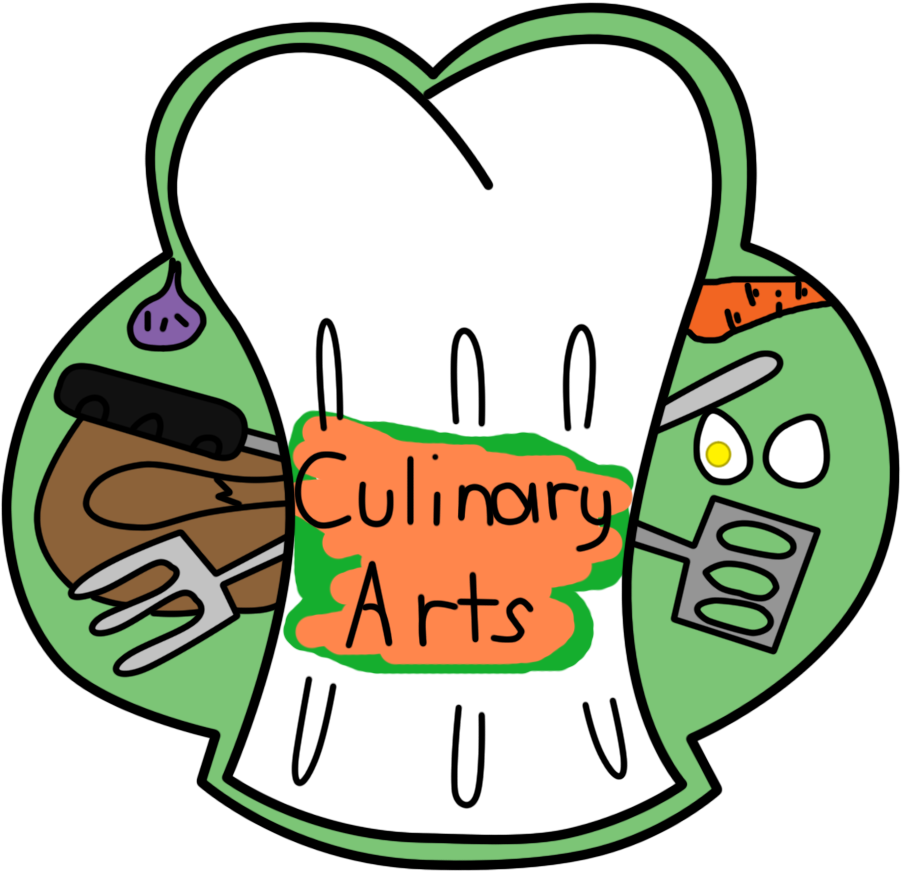 Overview
Culinary is a relatively new elective class currently offered to 7th and 8th grade students at HJH. Throughout the course of this class, students will develop leadership, communication, and employability skills in the field of culinary. They will learn about resource management, explore careers in the culinary field, and learn about the importance of health and safety in the culinary environment. Students will receive instruction and learning opportunities in a laboratory (kitchen) setting using hands-on experiences with the appropriate equipment, material, and technology. As they advance, they will also learn more about planning nutritious meals, table-settings and service and etiquette/manners, shopping/budgeting, and more. The second semester of the 8th grade class can also earn students some high school credit and an industry certification.
The Radio Show
On February 3rd, 2022, we were invited to talk about culinary on the radio on 102.1. 4 students got to come along and share about what we've done in class. It was such a cool experience! All 4 of these students were 7th grade students that are continuing in culinary this year as 8th grade students.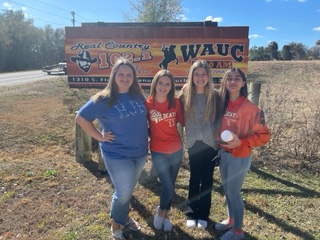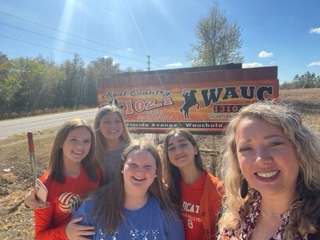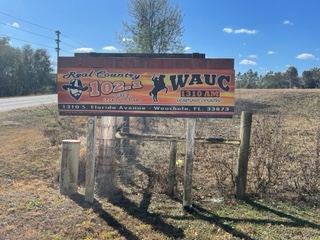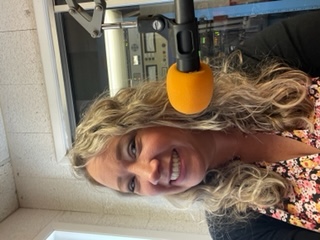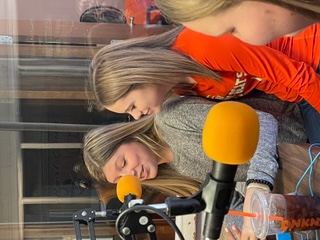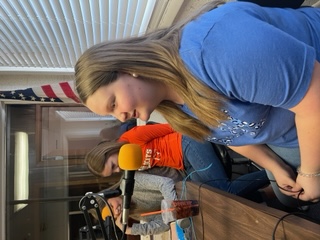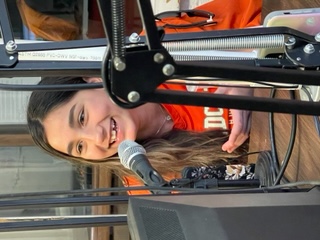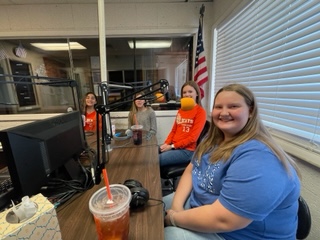 Tea Time for Teachers
Culinary students have been learning how to make tea (both sweet and unsweet), which is an ongoing fundraiser for teachers.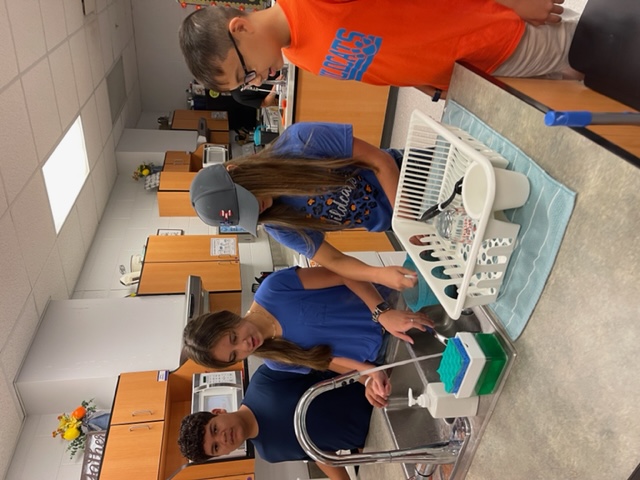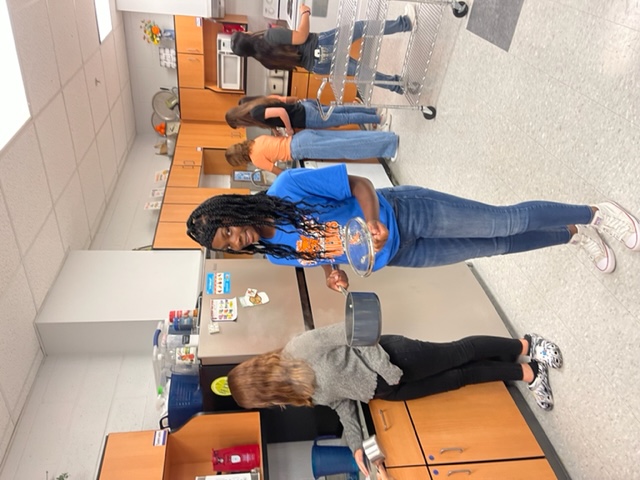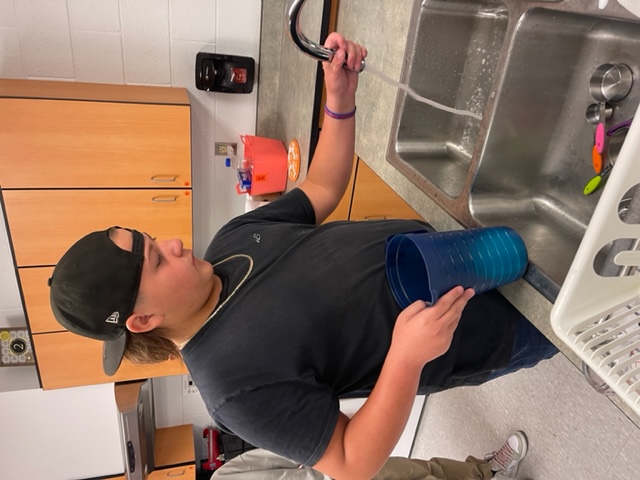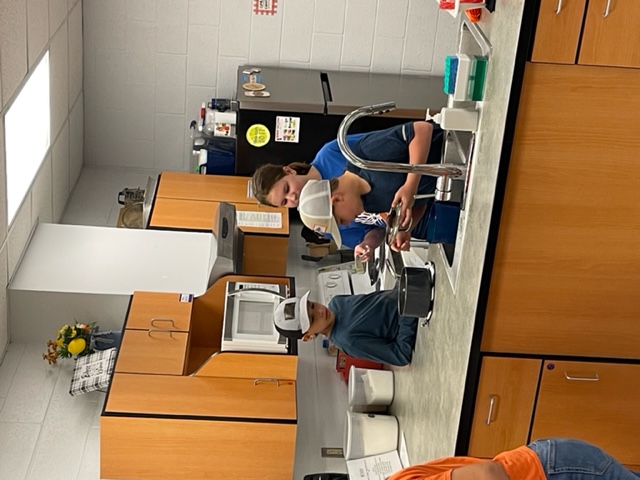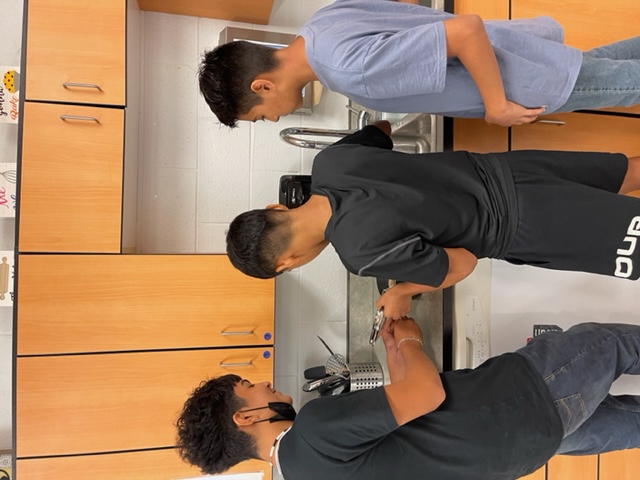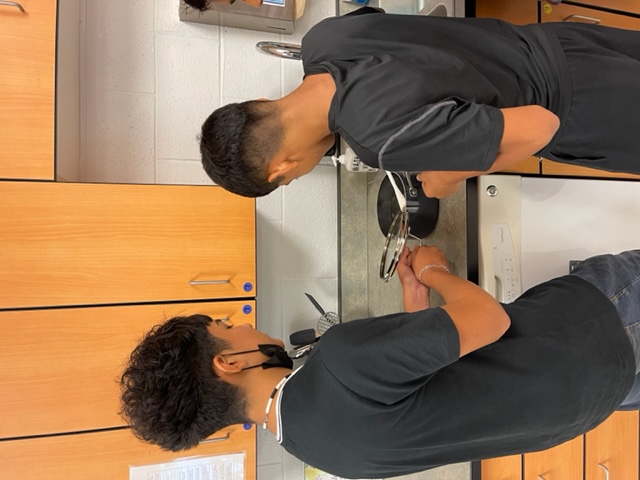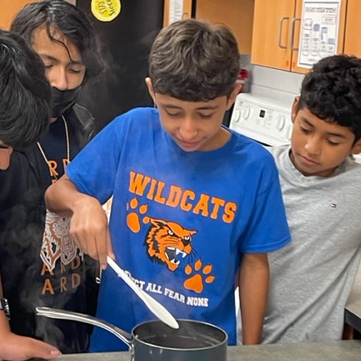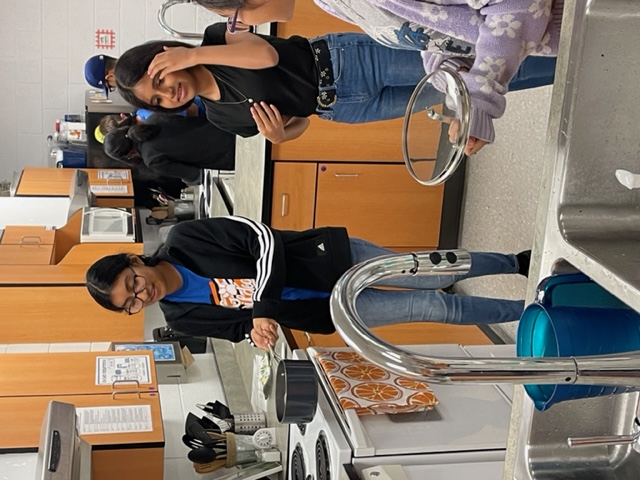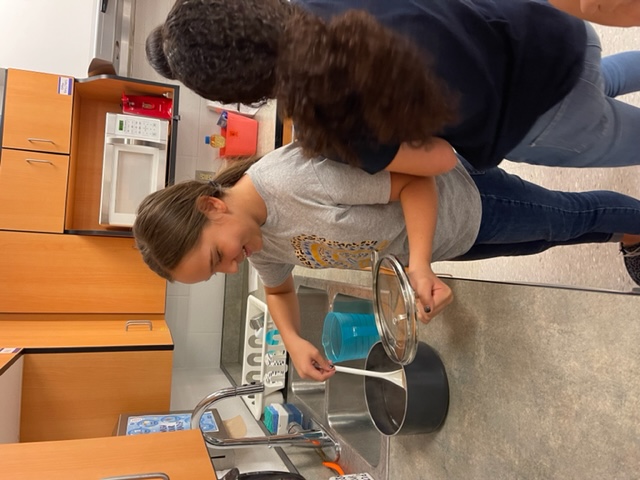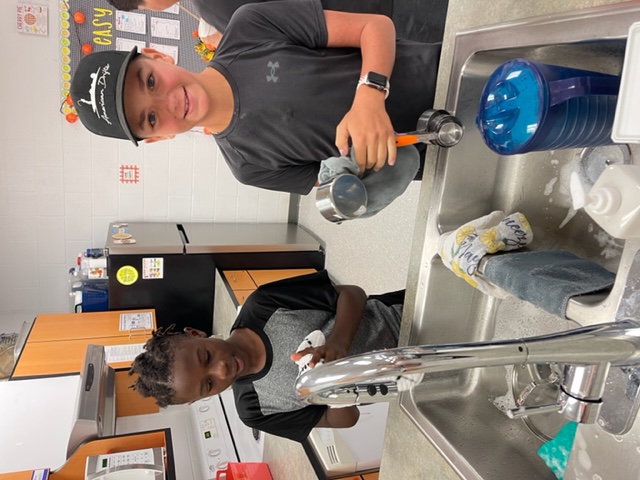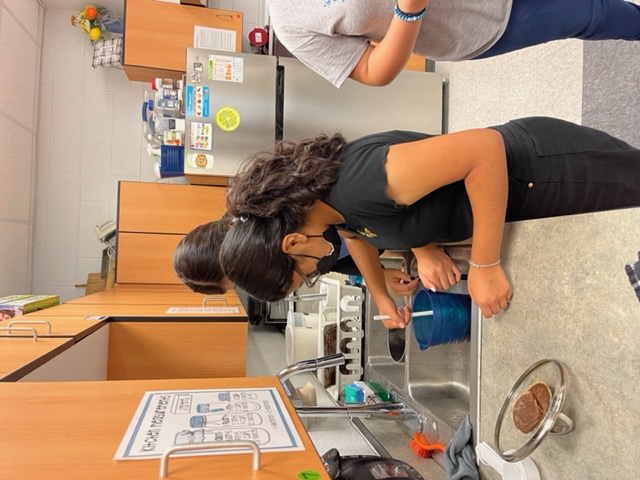 Exploring the Kitchens and Practicing Measuring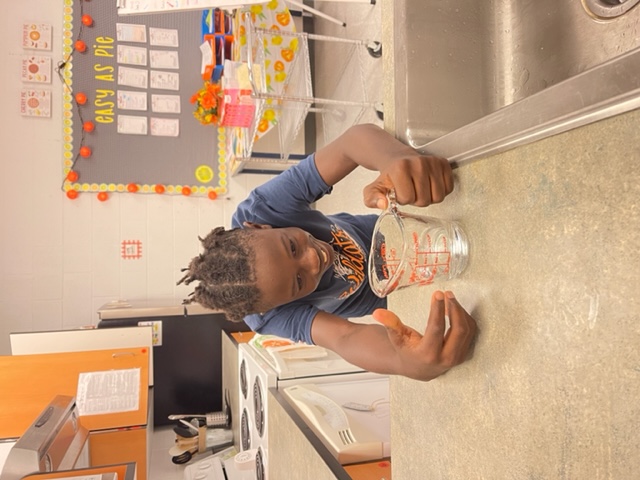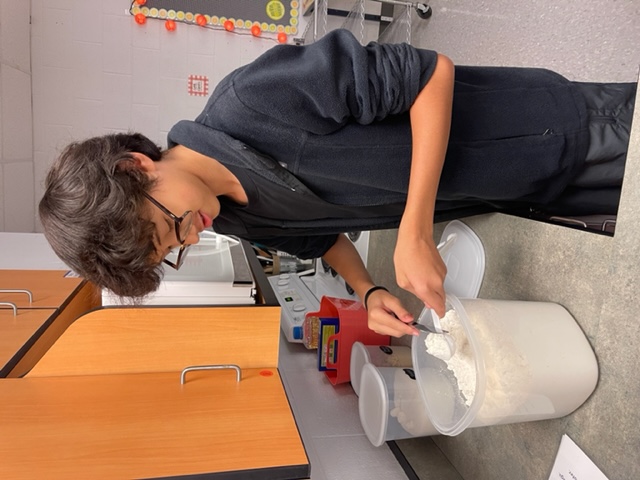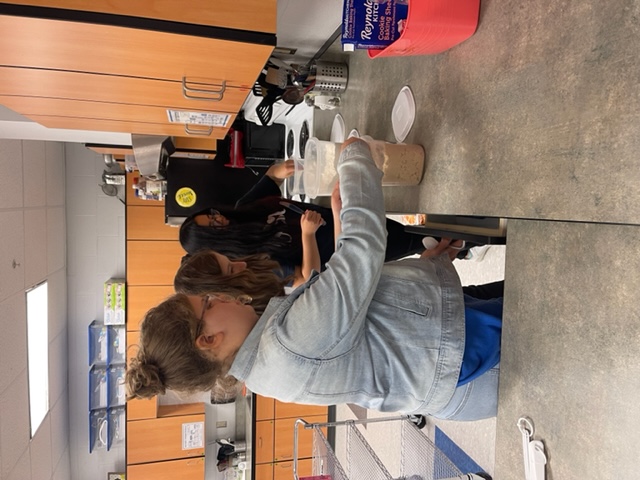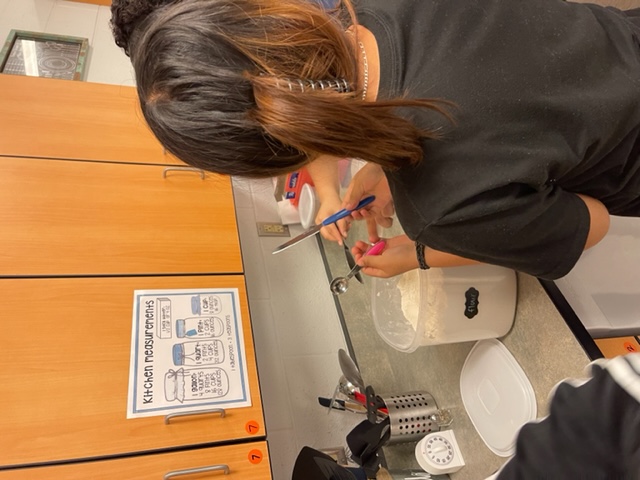 Culinary 2 Students Made Cookies
They refreshed their skills by making one of our traditional recipes from last year twice in one week August 22nd and 26th!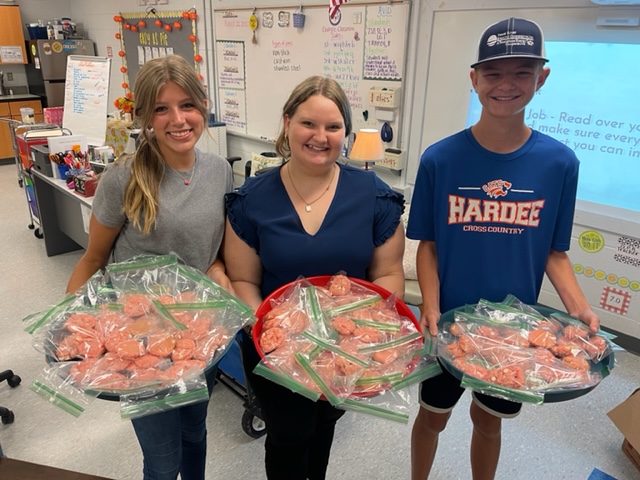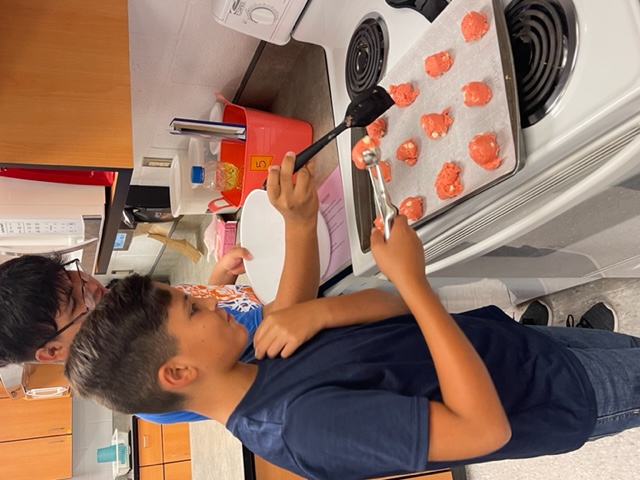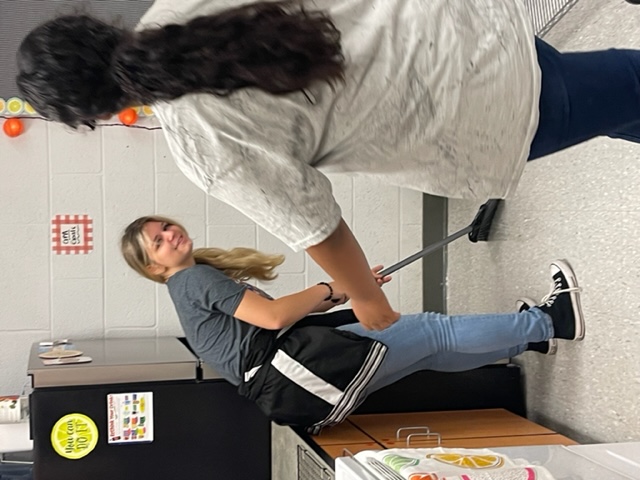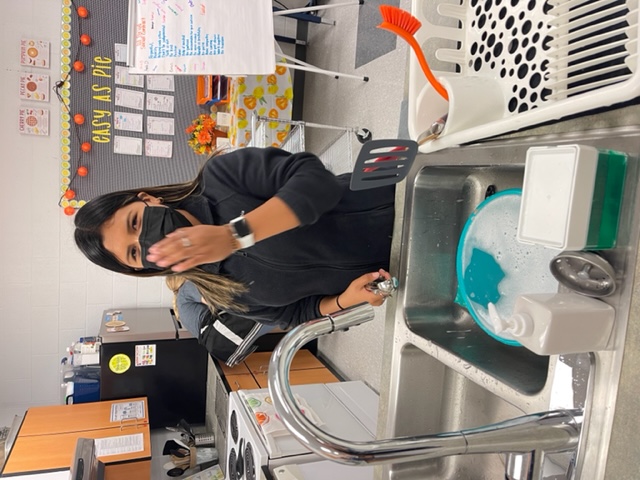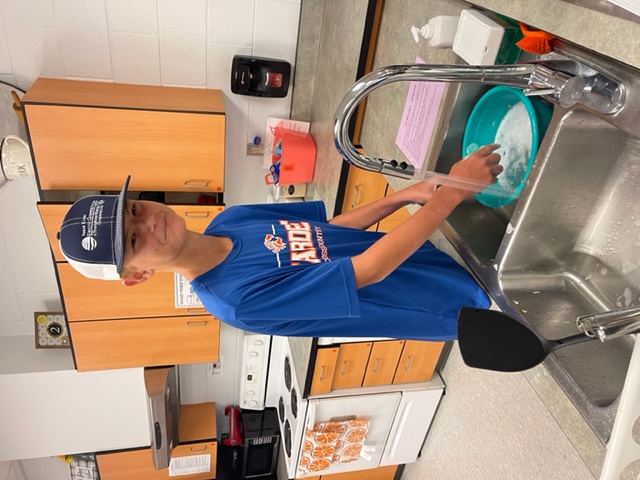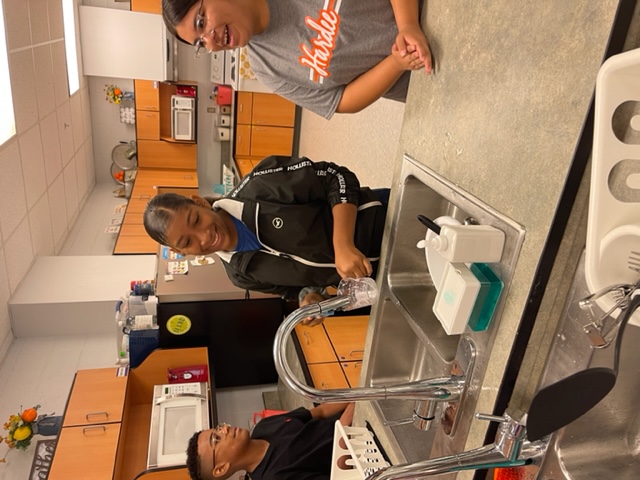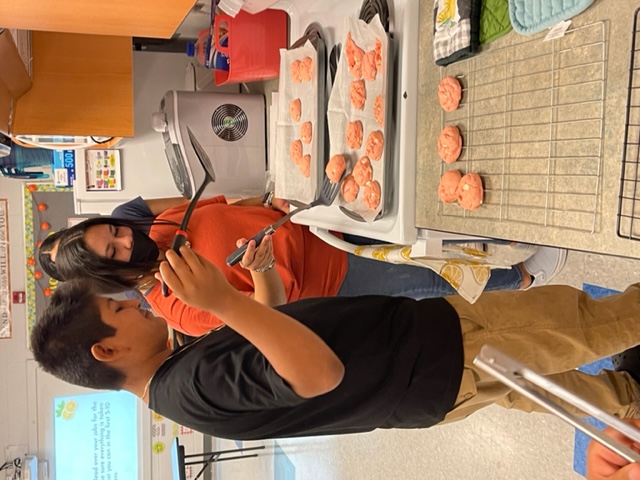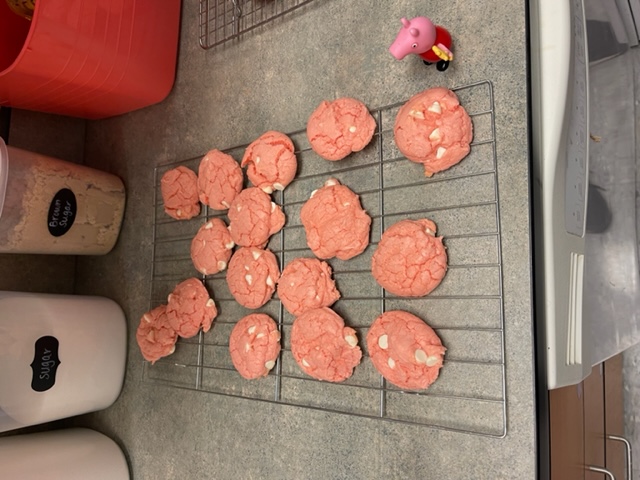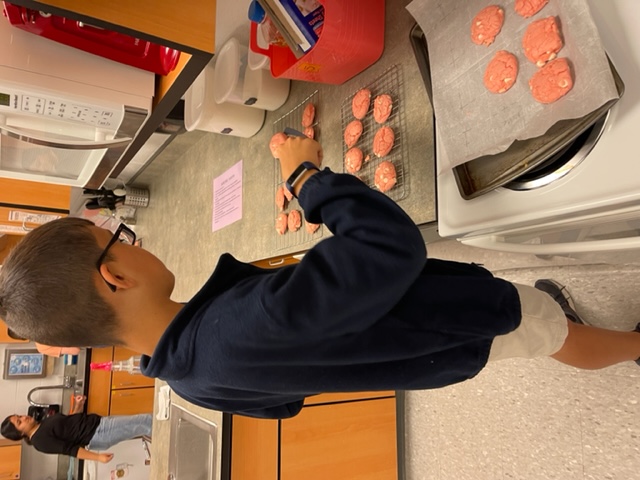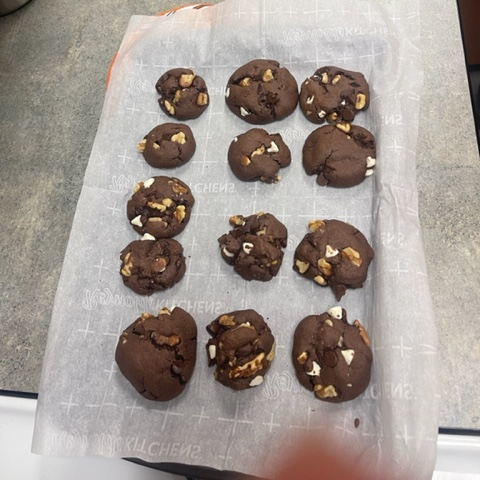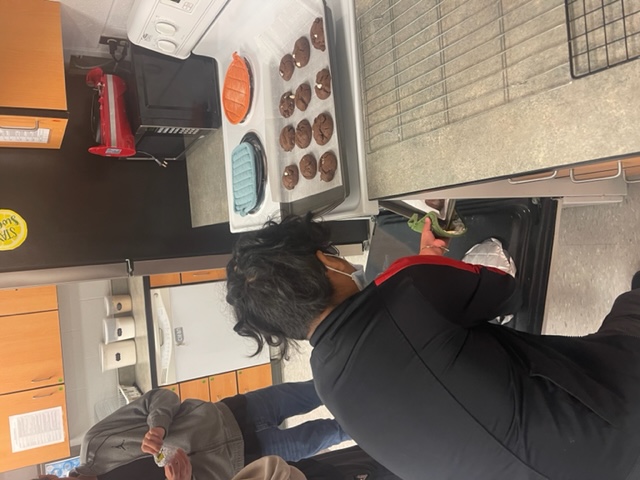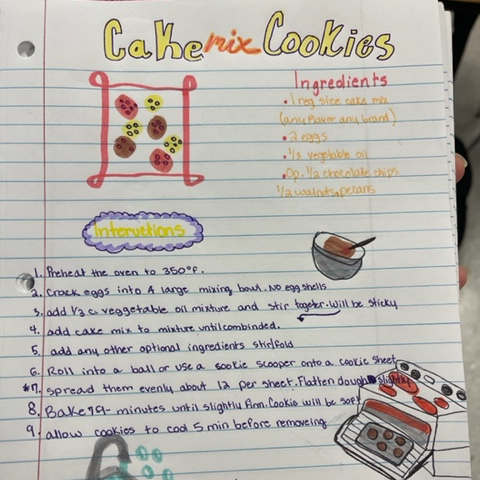 Culinary 1 Students Had Their First Cooking Lab on September 1st!
Every group successfully made their first batch of strawberry cake mix cookies!!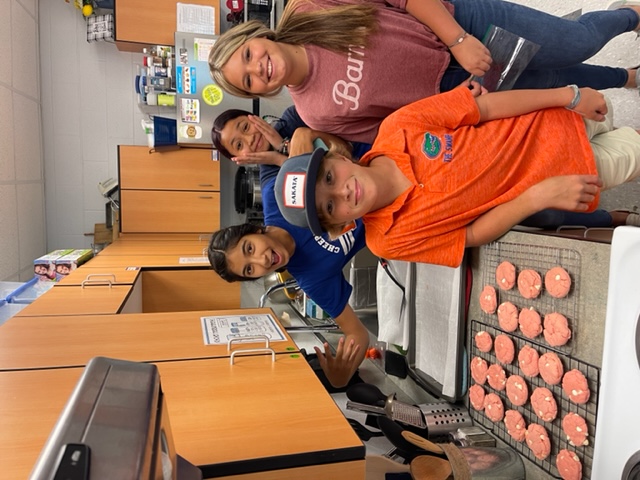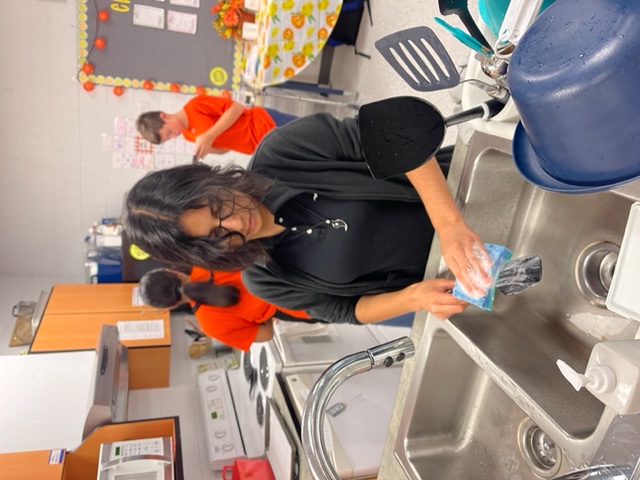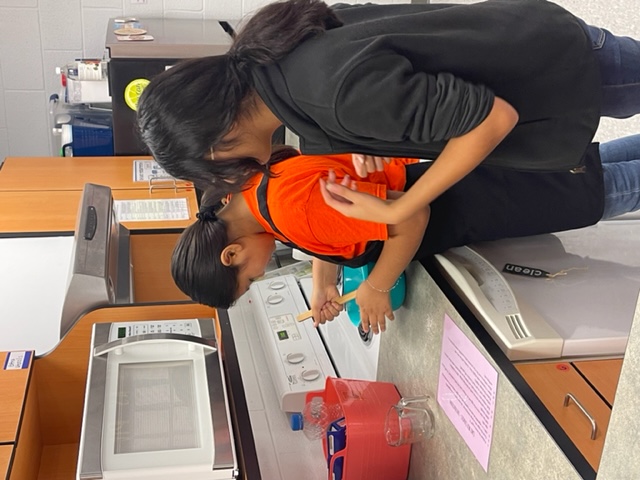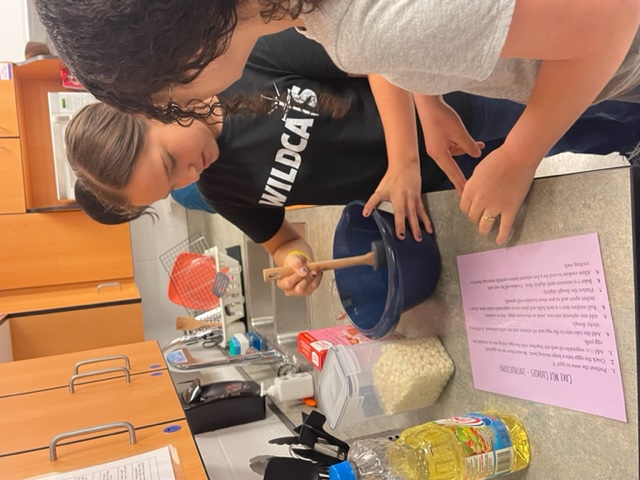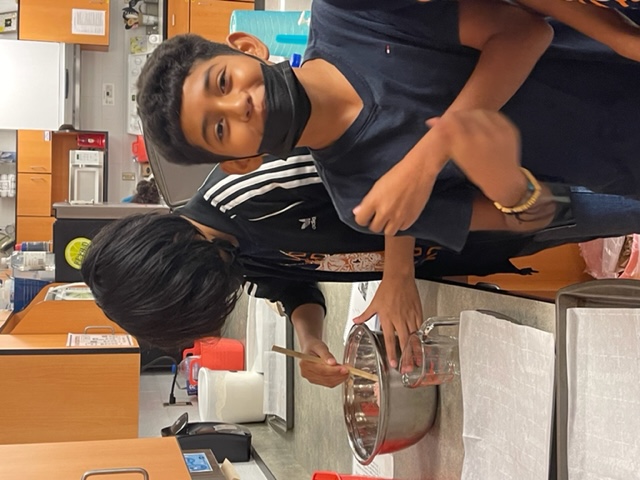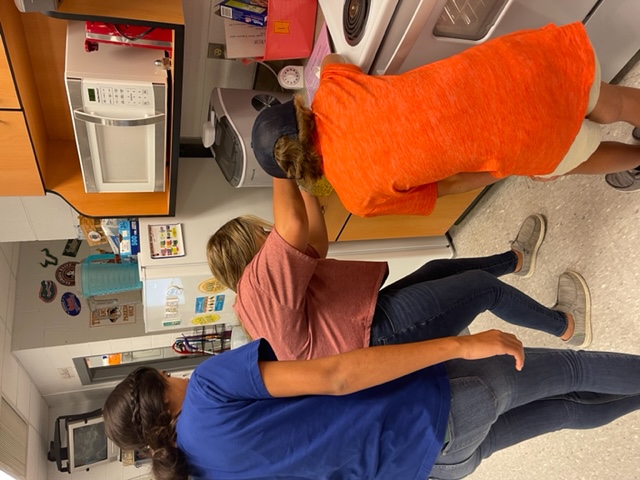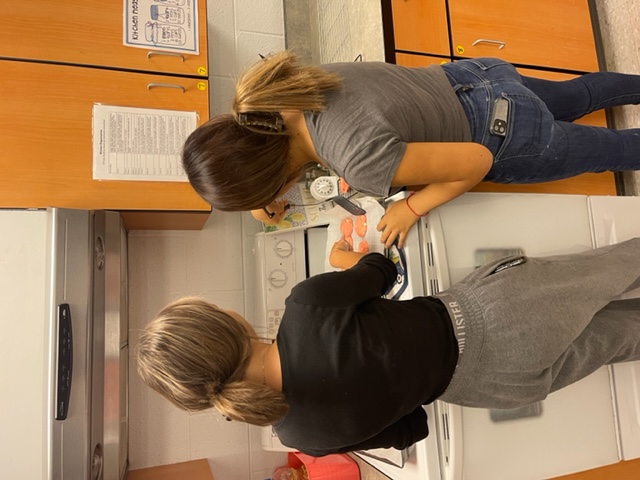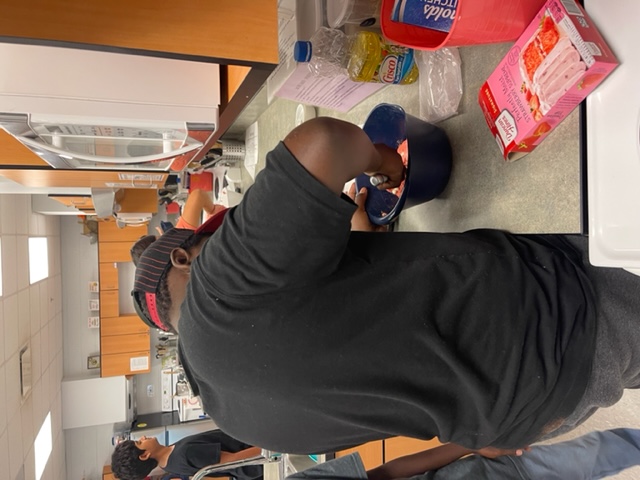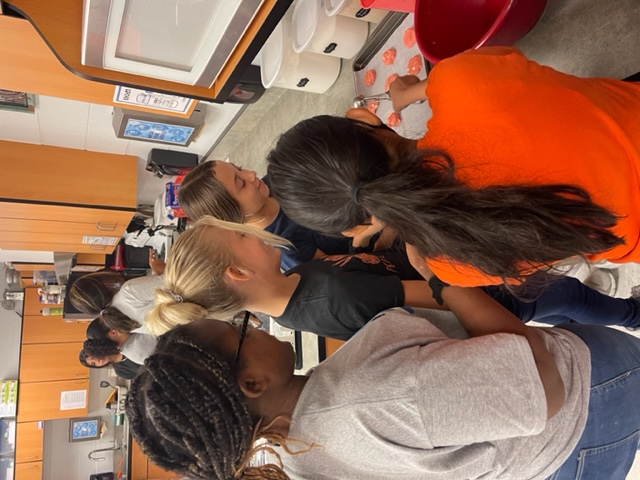 Culinary 2 Students Tried Something New
On September 1st, they made Frito Burritos, a Sonic copycat. They did great!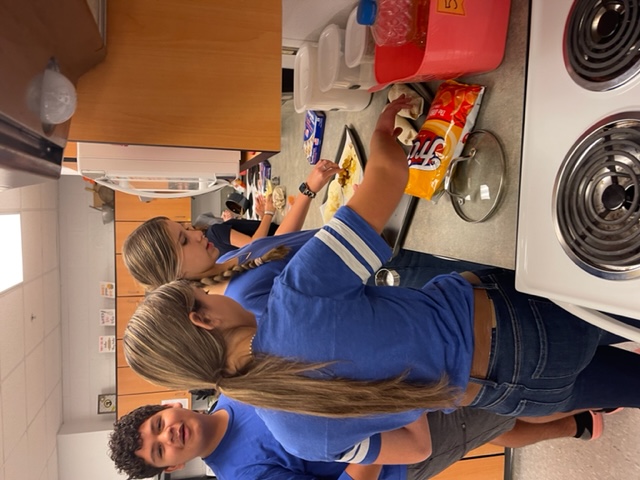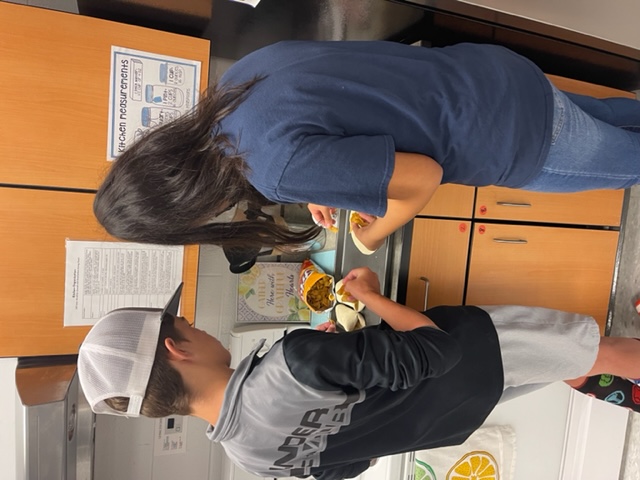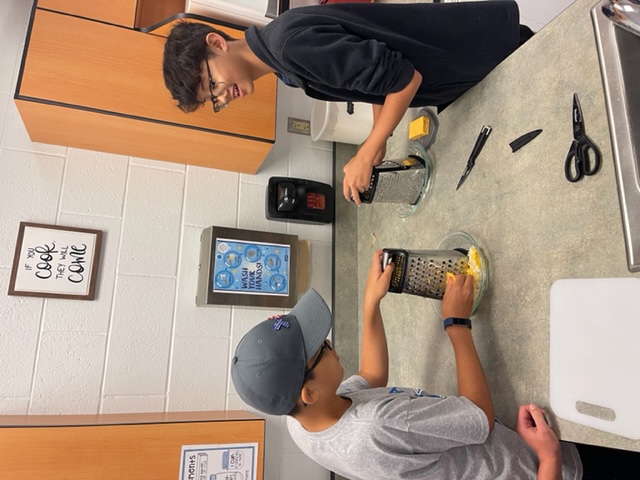 Small Appliance Ads
In August, Culinary 2 students researched small appliances and made ads. They did great!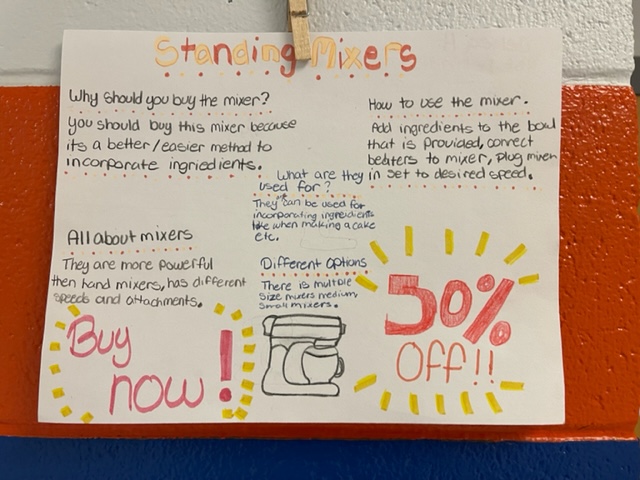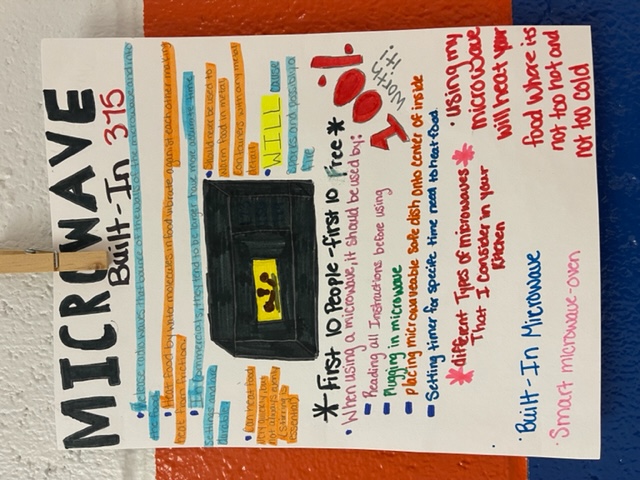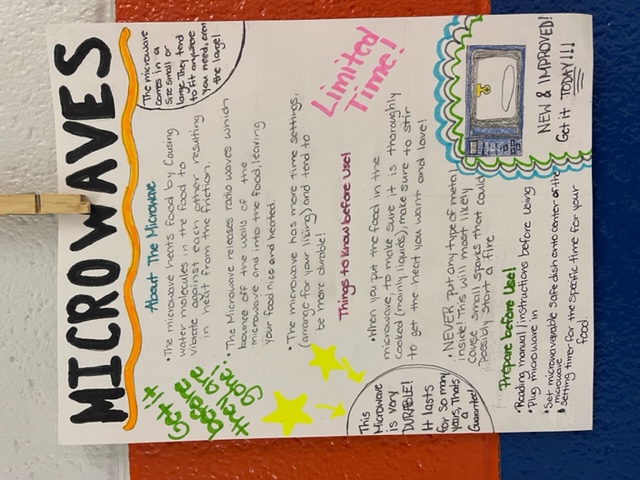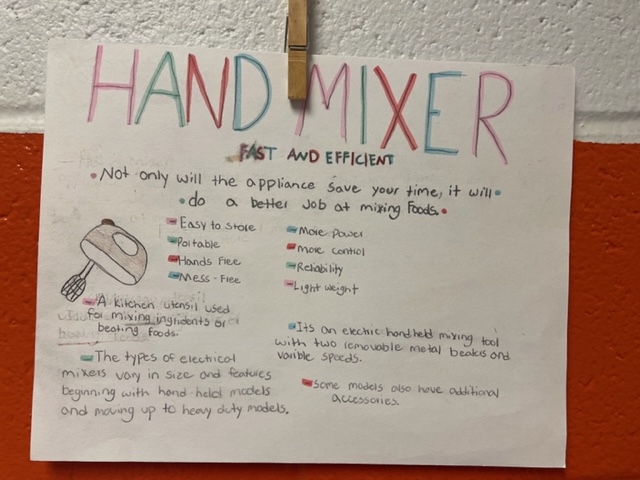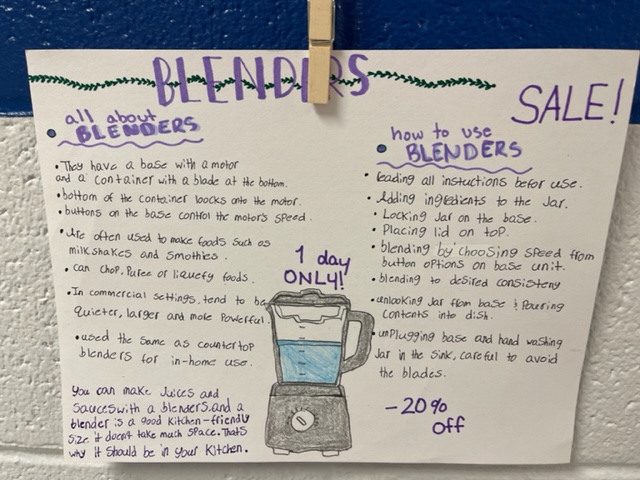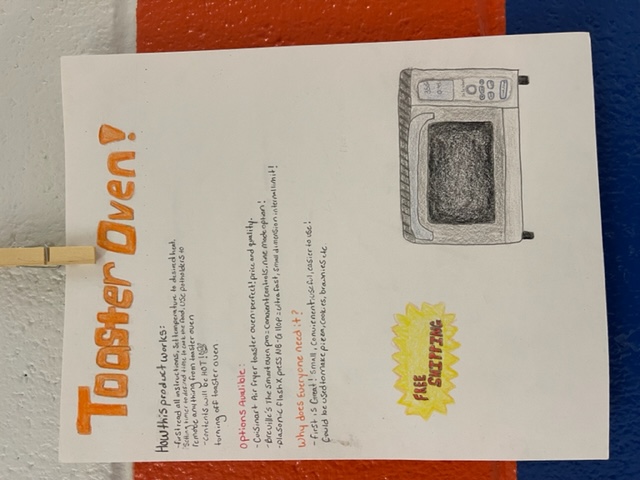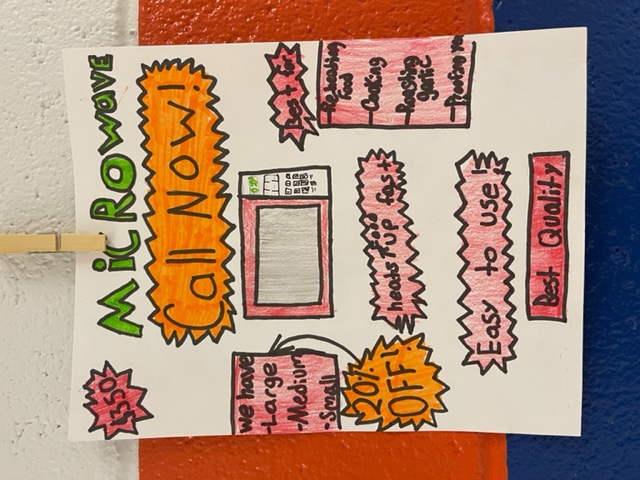 Sausage Muffins with Cheese
Culinary 2 students made delicious Sausage Muffins with Cheese and took orders and delivered them to teachers on campus.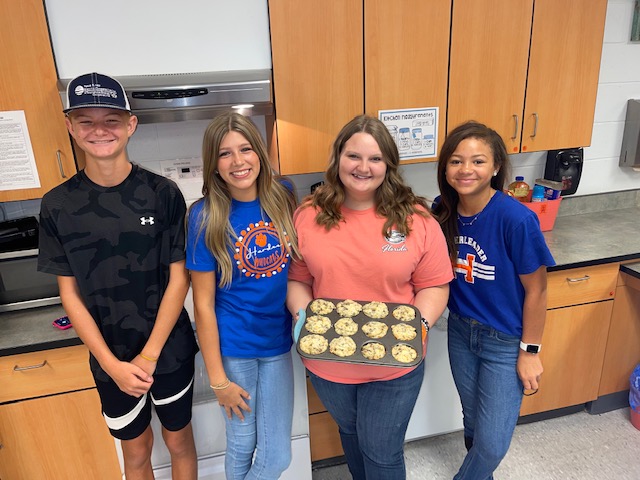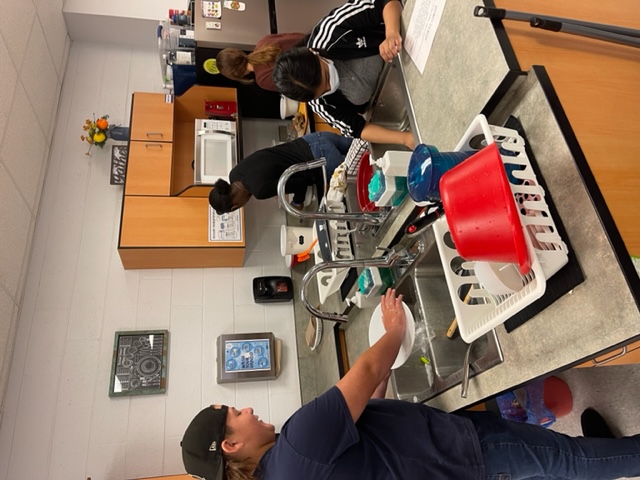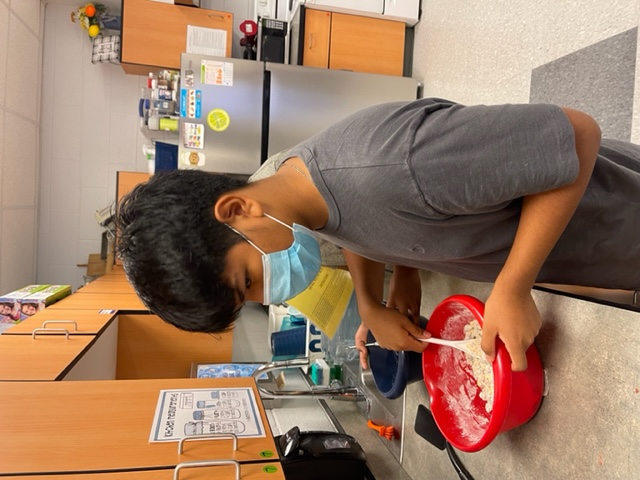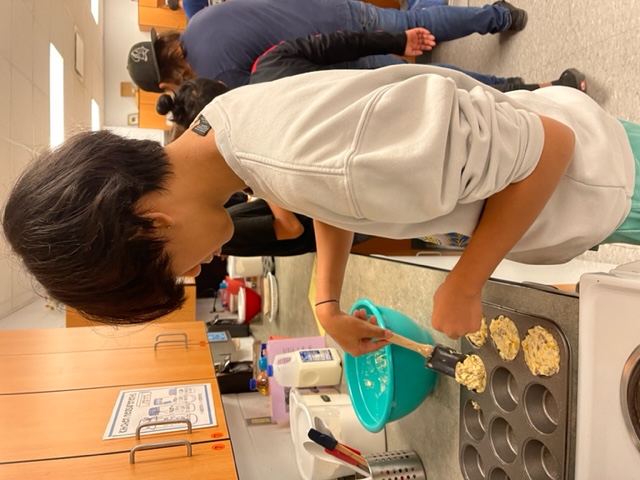 Birthday Pancakes and Bacon
Culinary 2 students also made birthday pancakes and oven-fried bacon on September 14th.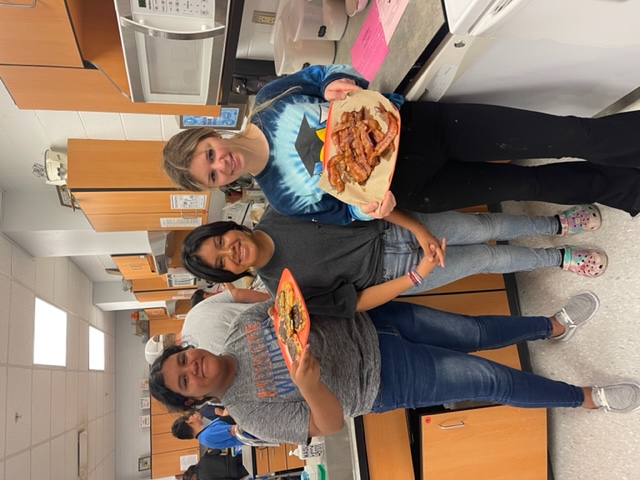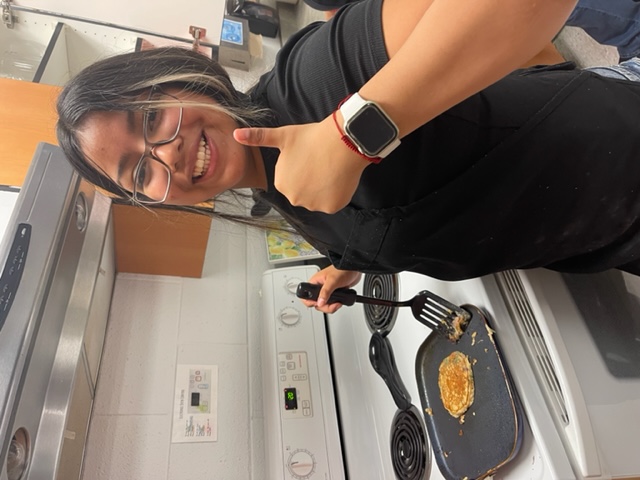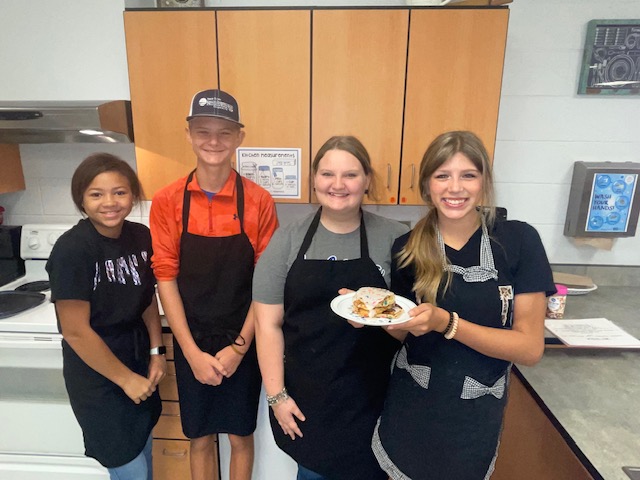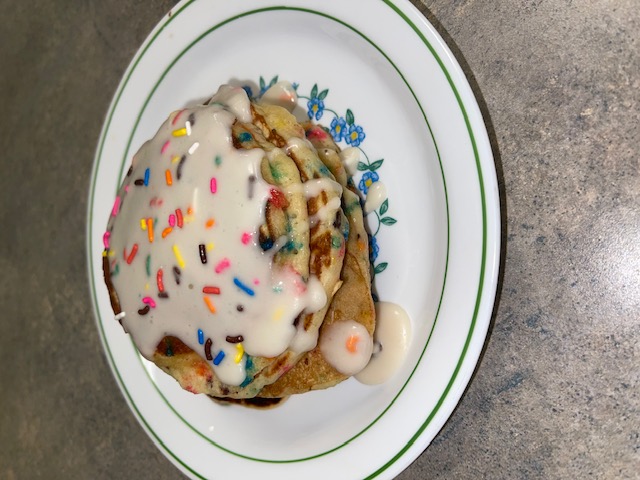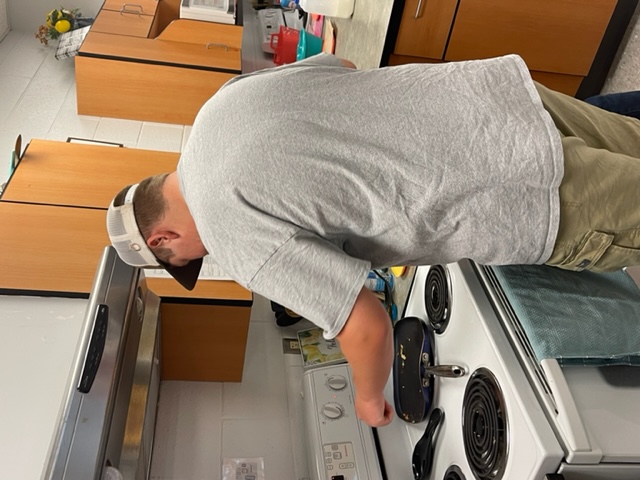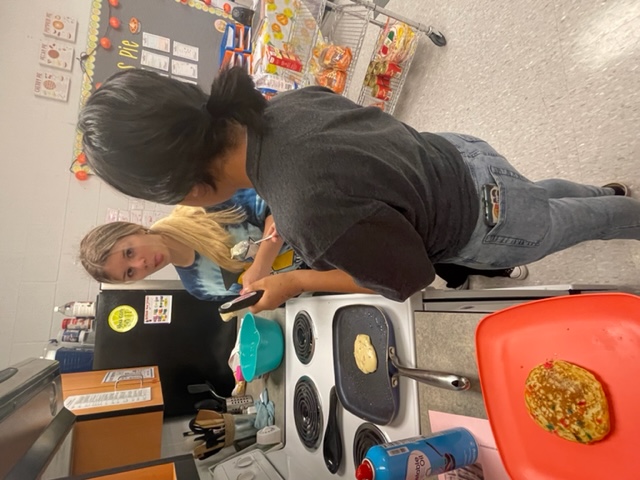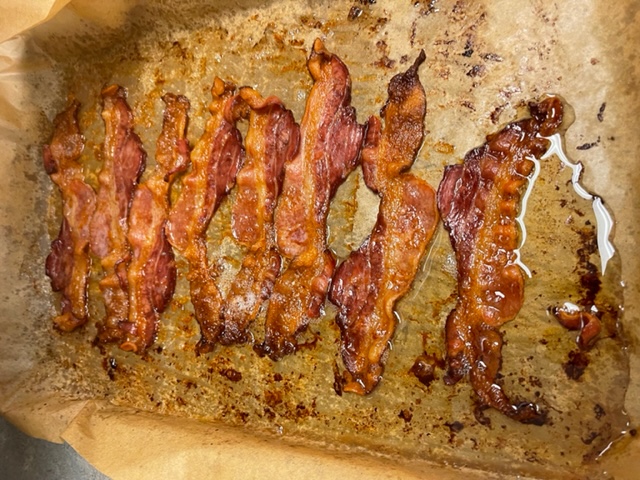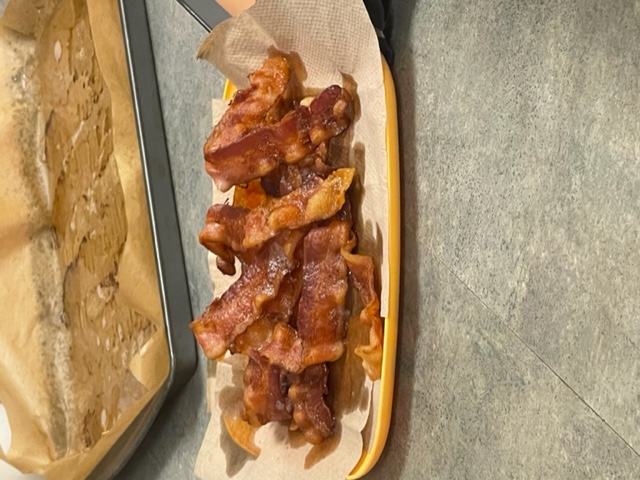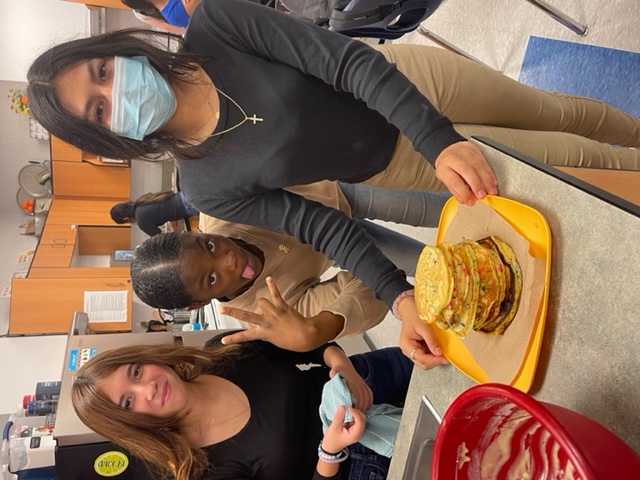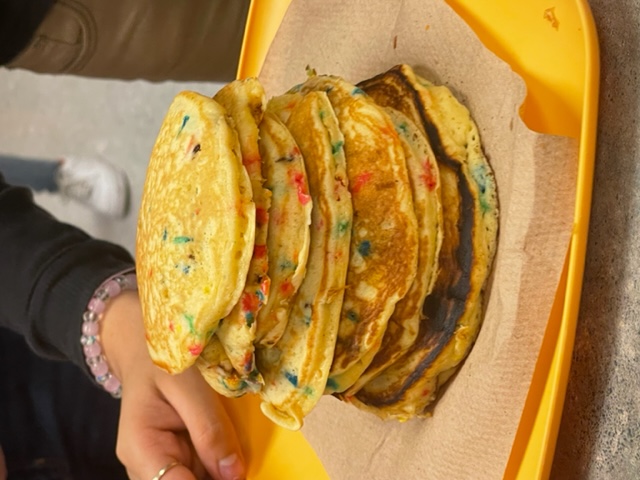 Culinary 1 Students Had Their Second Cooking Lab
They made triple chocolate cookies!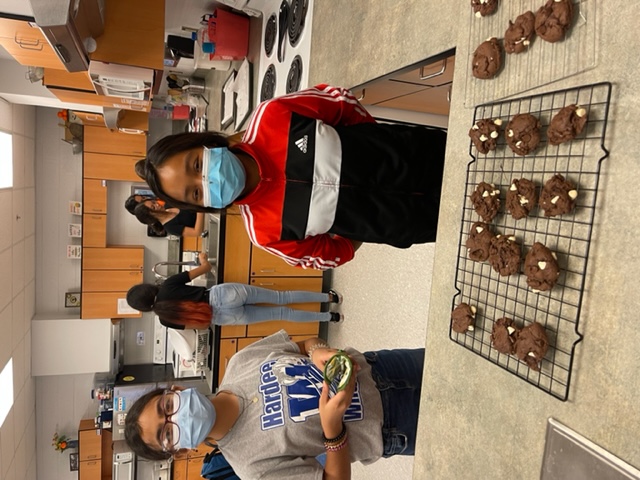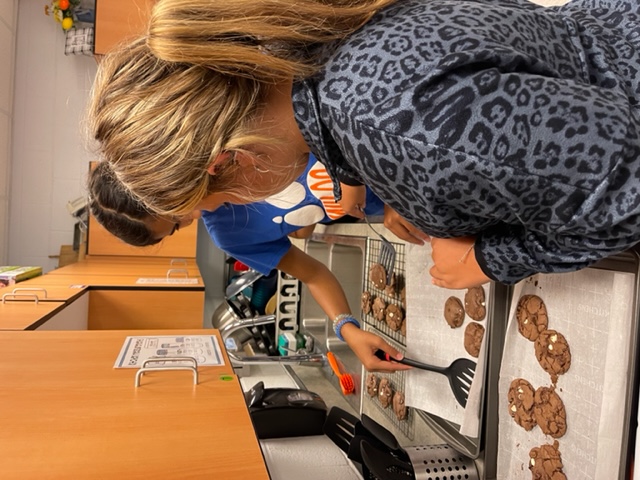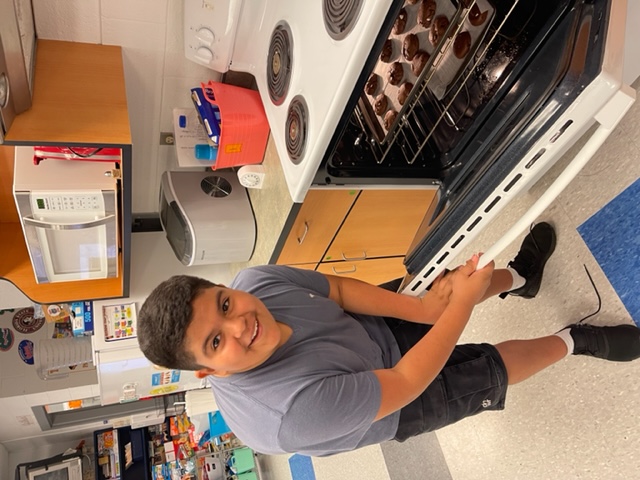 Cheese Toast with Bacon
Culinary 2 students used some of their oven fried bacon to make cheese toast with bacon. It was buttery and delicious!!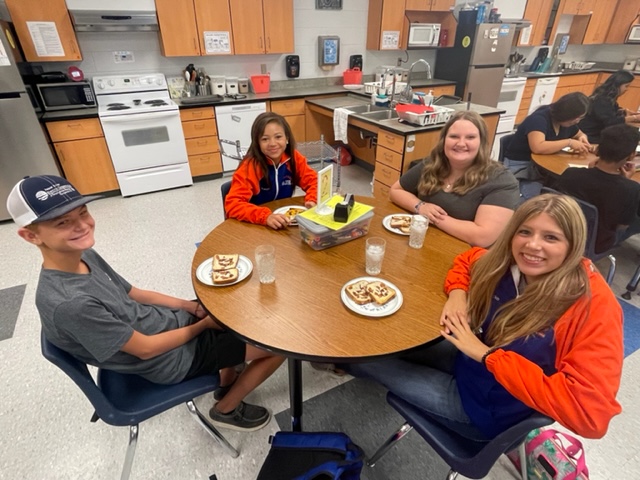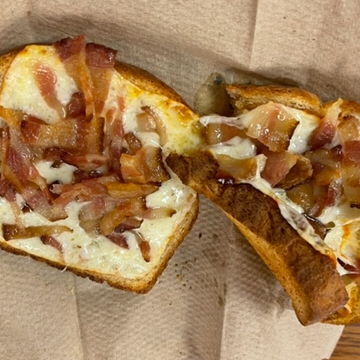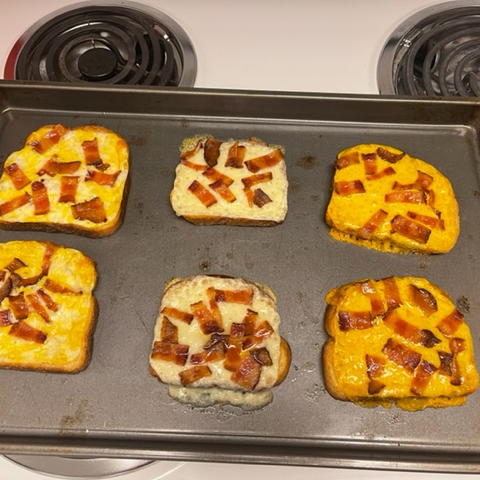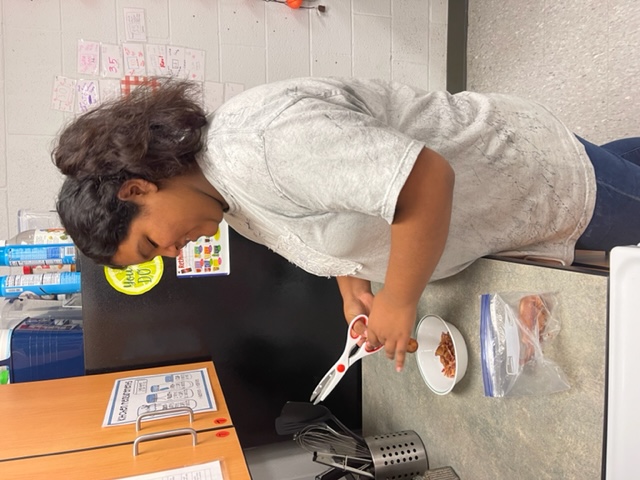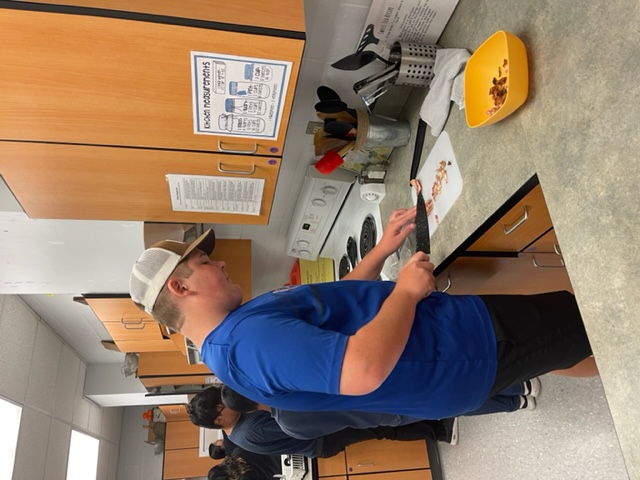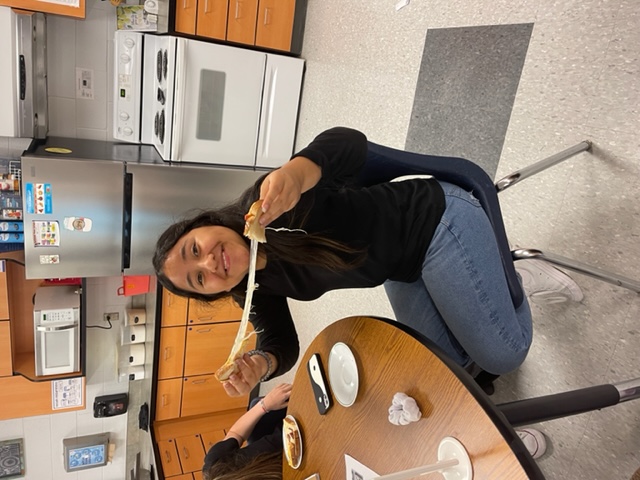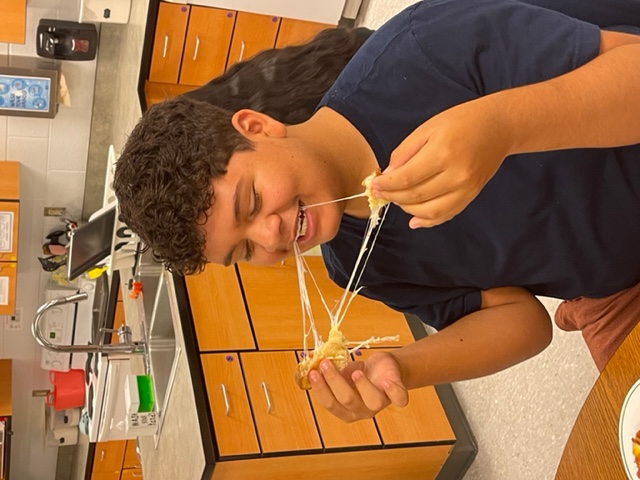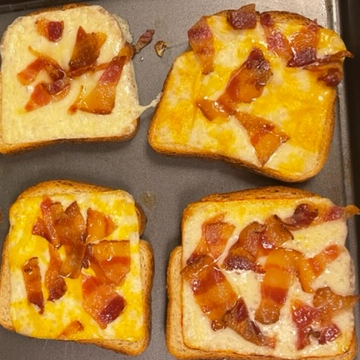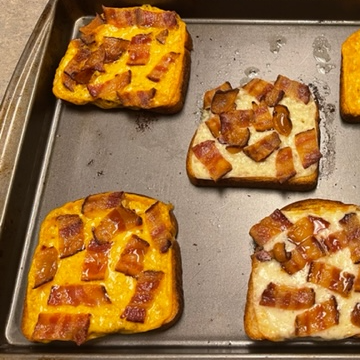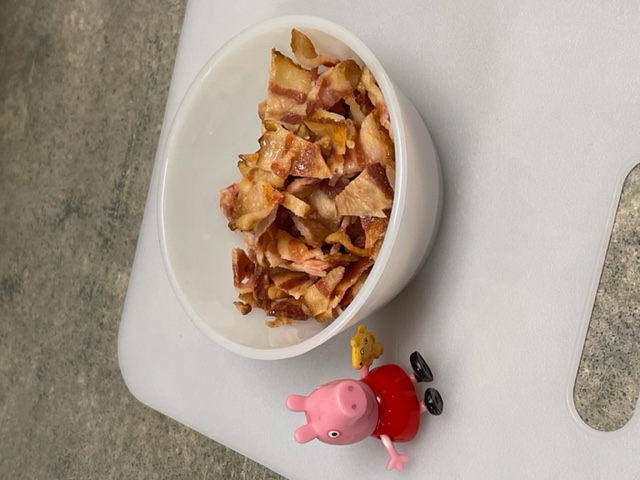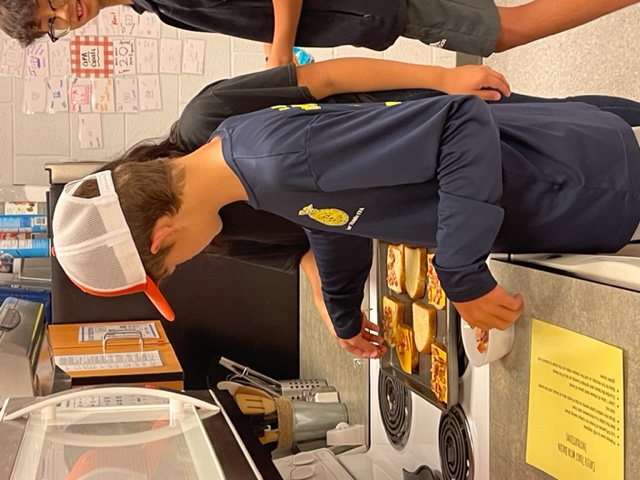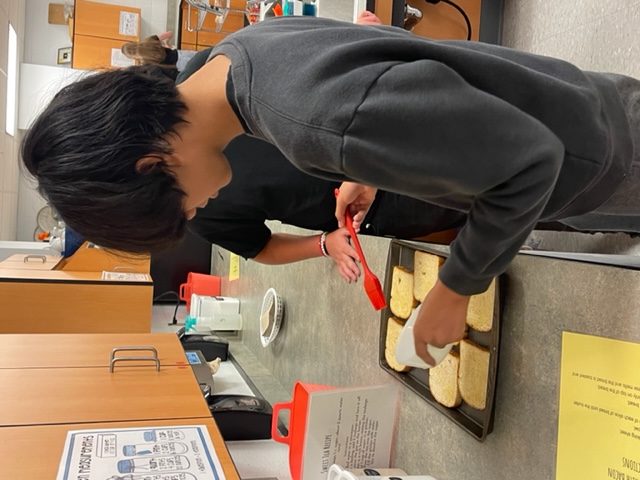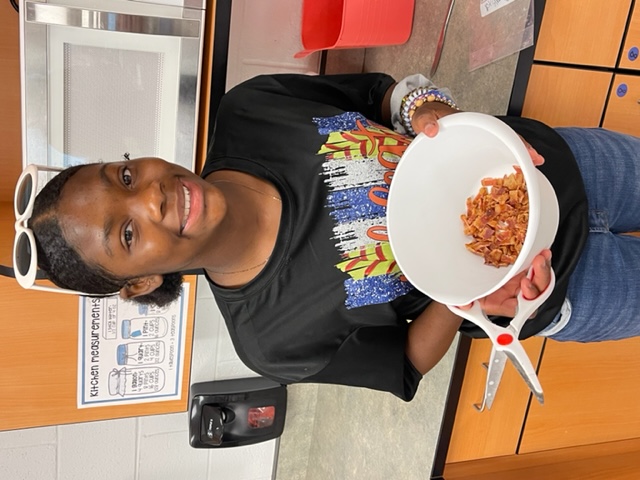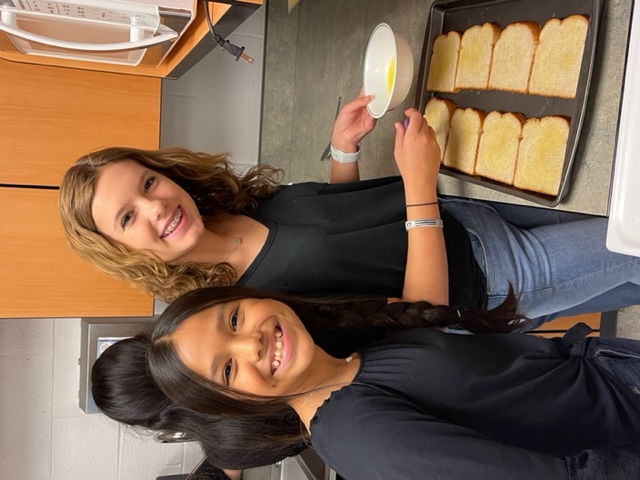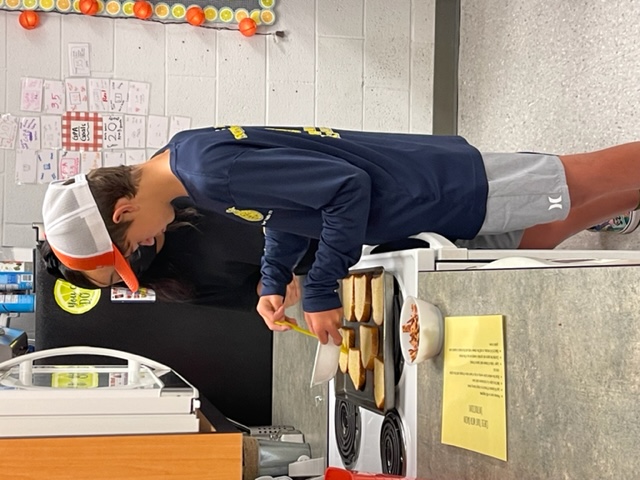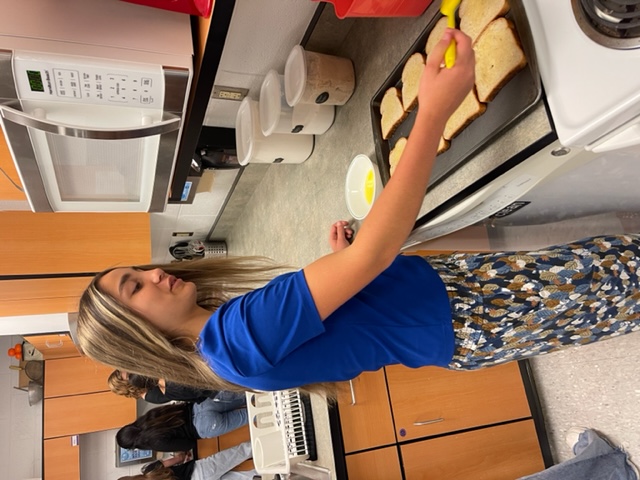 Kitchen Tools Scavenger Hunt Relay
Classes have been learning the names and uses of various kitchen tools and utensils, so we had a relay to see if they could find the items in our kitchen as a review. It was fun!