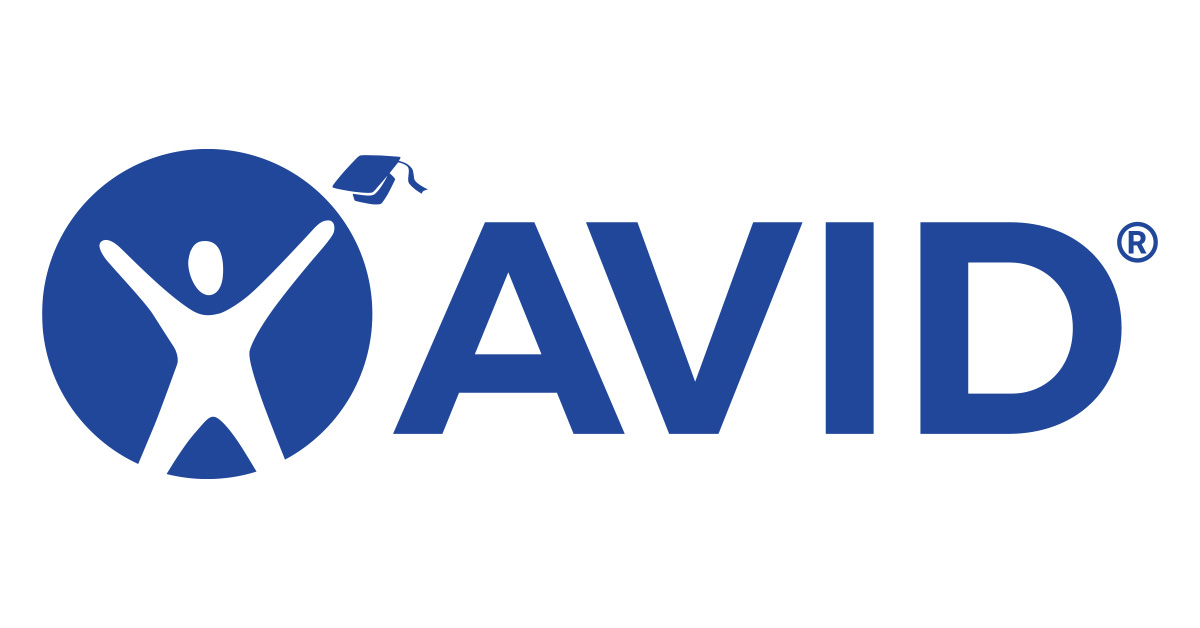 Advancement Via Individual Determination
Teachers:
6th Grade - Ms. Maia Faulk
7th Grade - Mrs. Micah Myers
8th Grade - Mrs. Kim McGuckin
"All our dreams can come true, if we have the courage to pursue them."
Walt Disney  
   oberlo.com
Practicing Introductions in 7th Grade AVID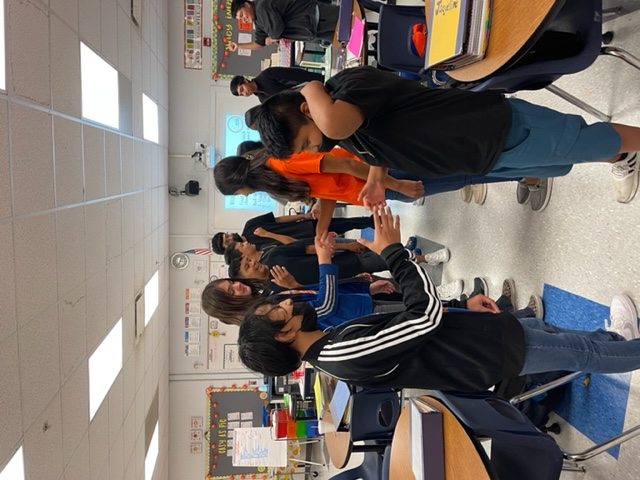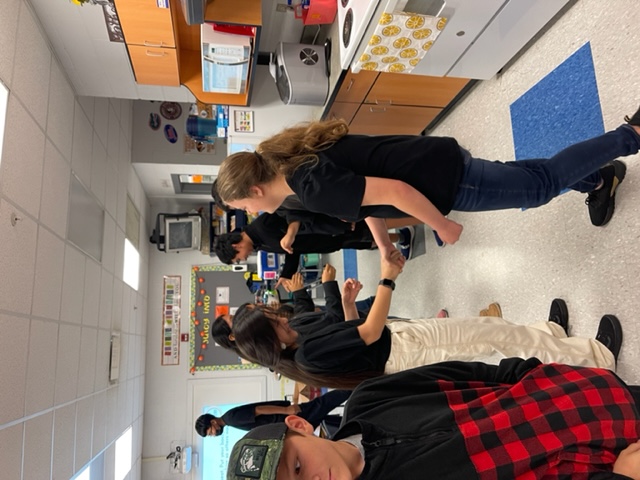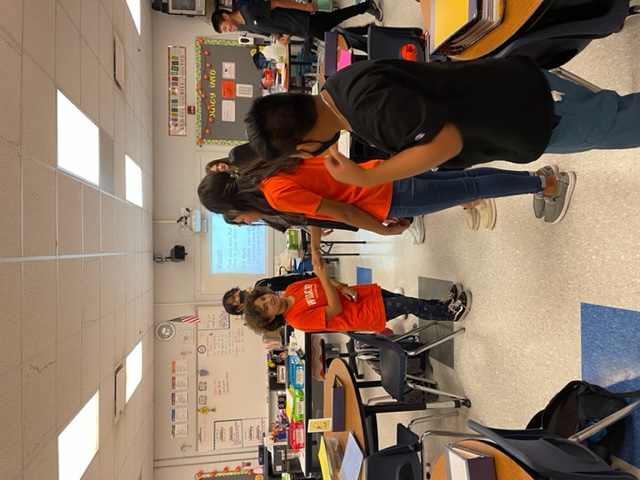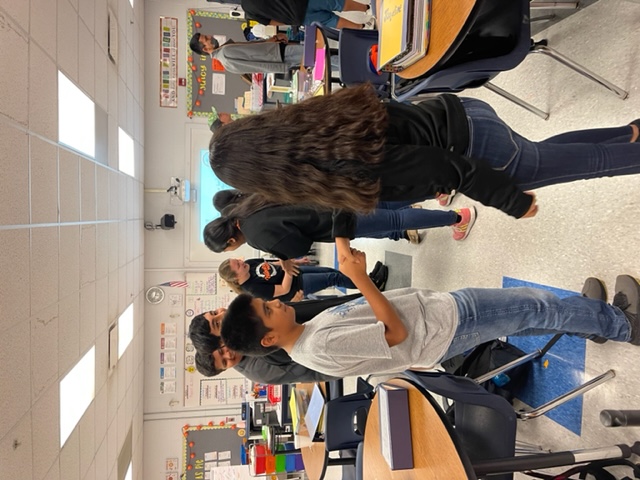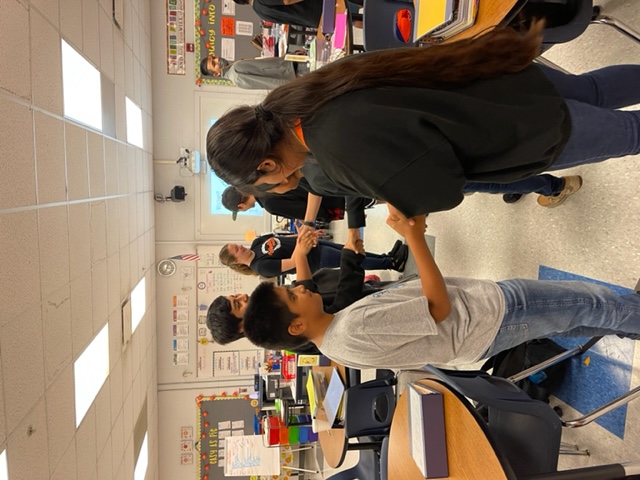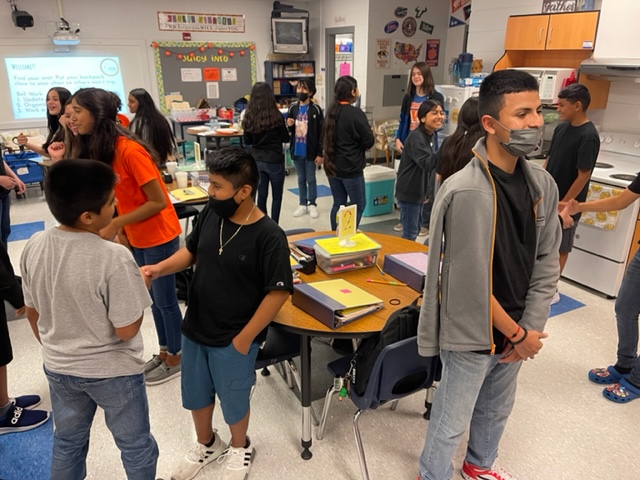 Fun Fridays Have Begun!!
On August 26th, 7th grade AVID students played the Blanket Name Game and competed to see how fast they could remember their classmates' names. They got really creative and had a blast!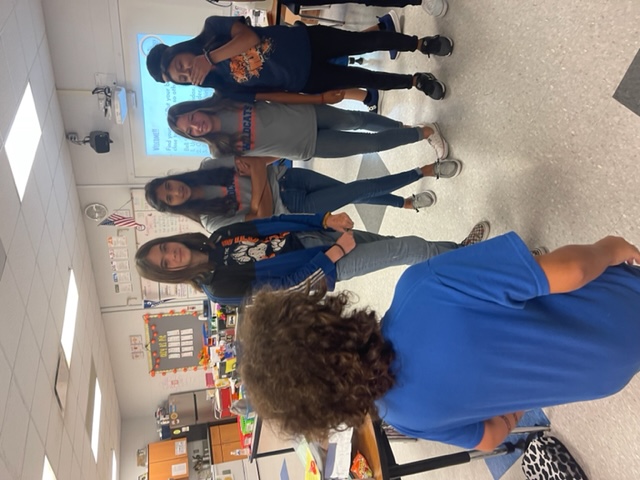 Saving Sam Challenge in 7th Grade AVID
Every group saved Sam (the gummy worm) using only paperclips! They used teamwork and critical thinking and made it happen!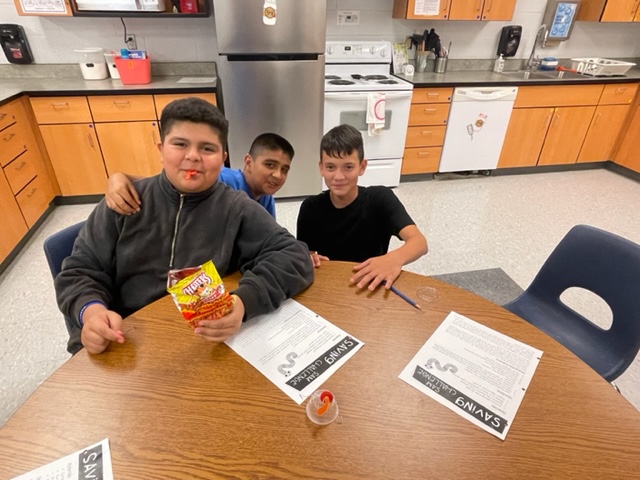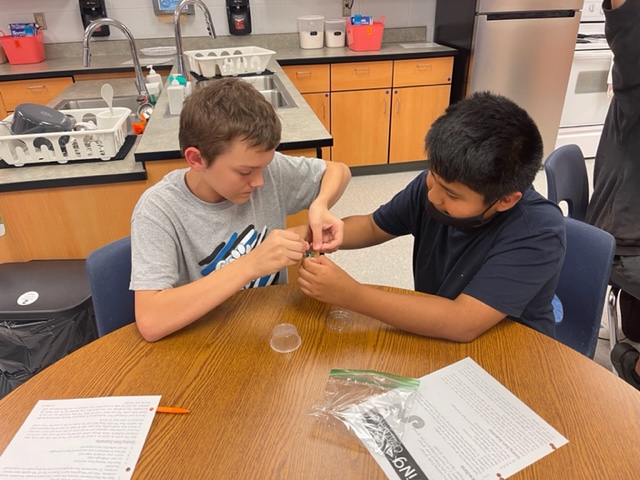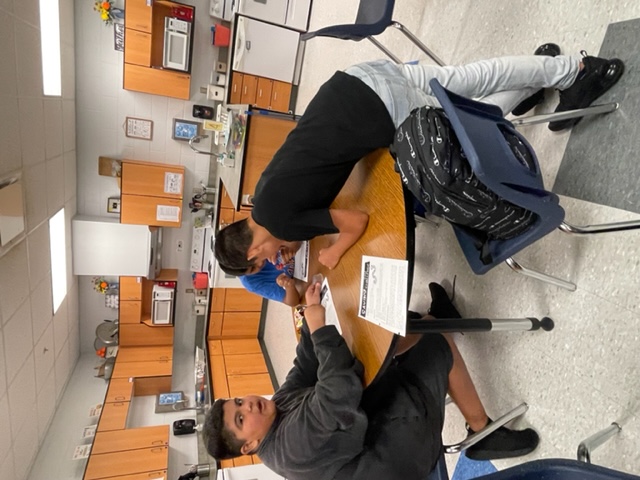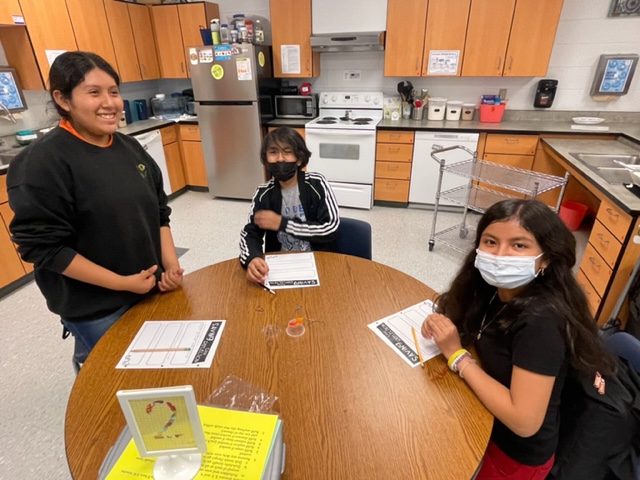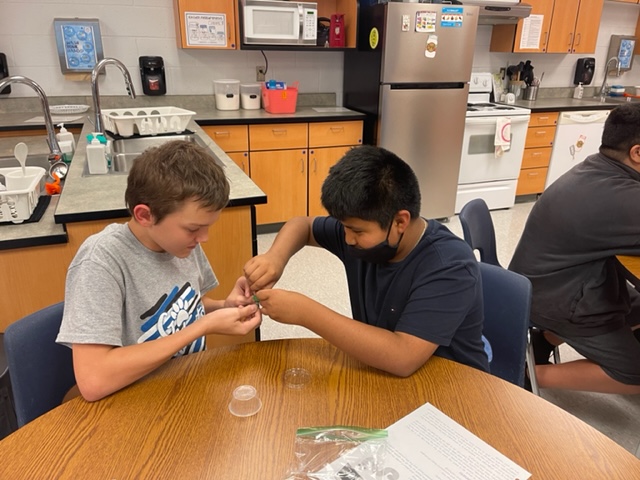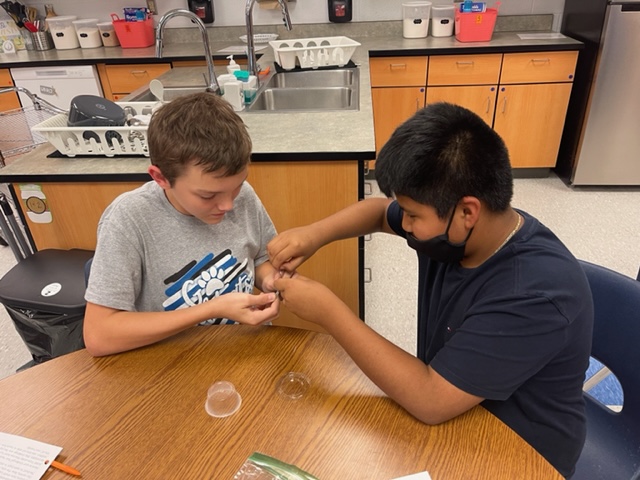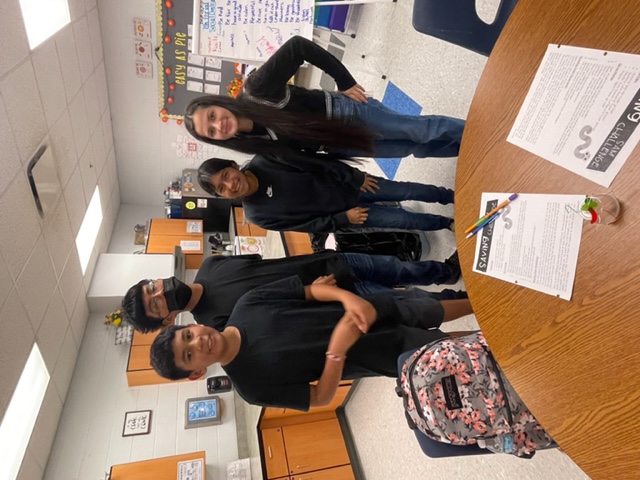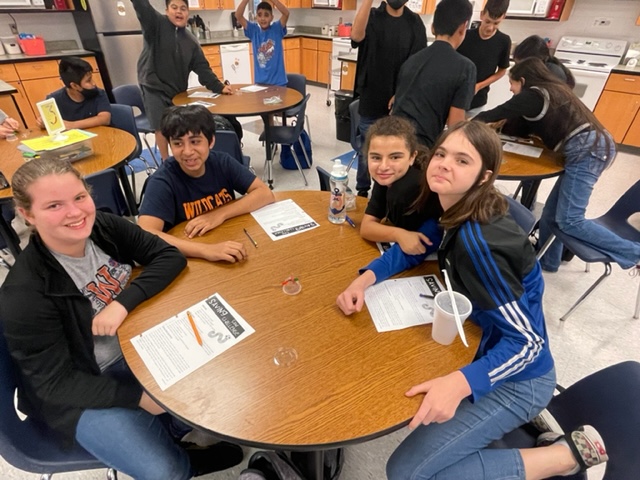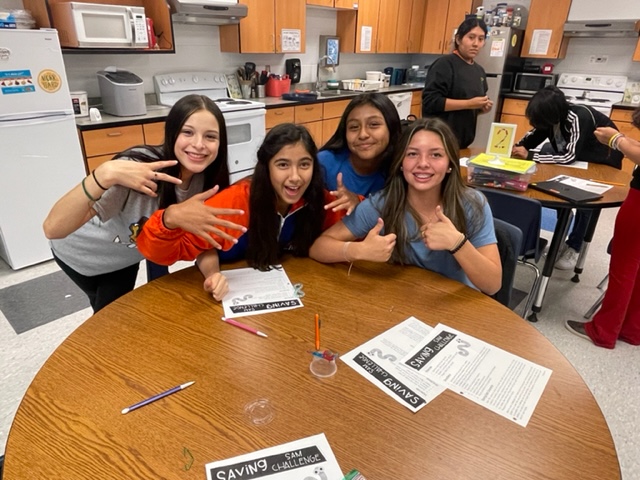 Our First Guest Speaker
On Friday, September 16th, Deputy Arnold and Deputy Ventura spoke to our AVID classes about their careers, both in the military and as police officers.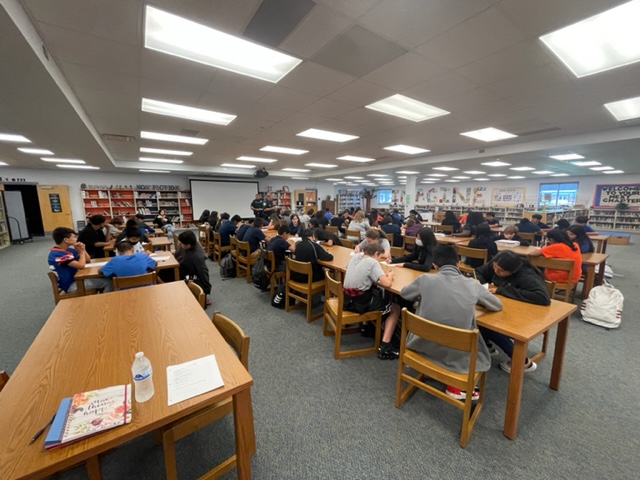 Another Guest Speaker
On Friday, September 23rd, Mrs. Diane Smith came to talk to the AVID students about her role as Supervisor of Elections.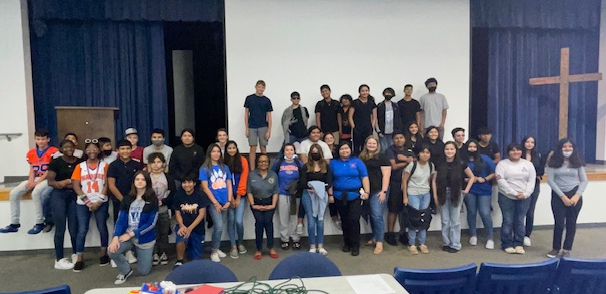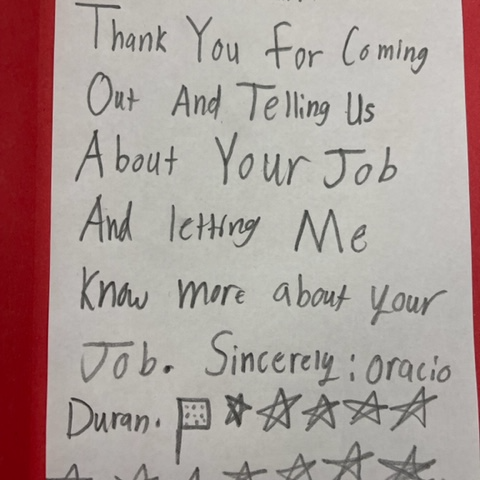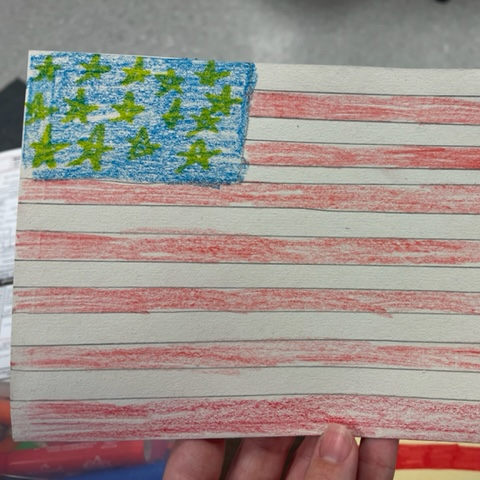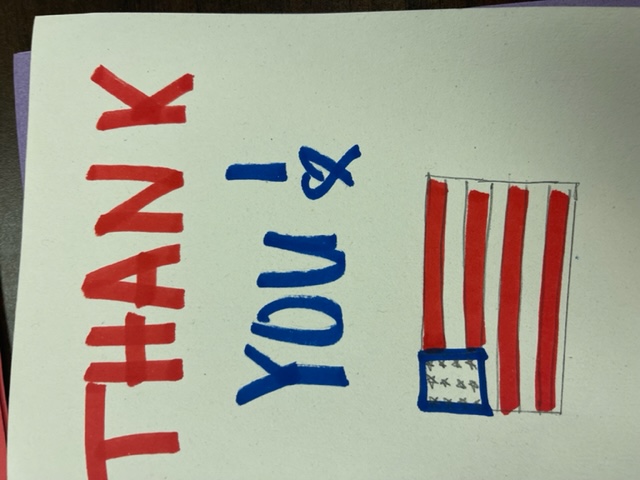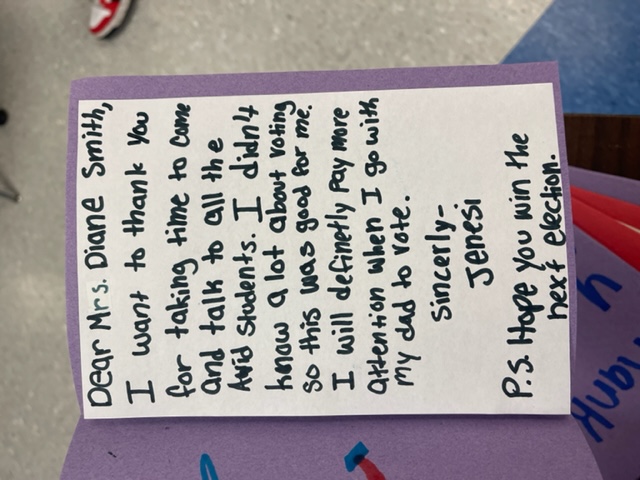 Haunted Gingerbread Houses
Fun Friday in 7th Grade AVID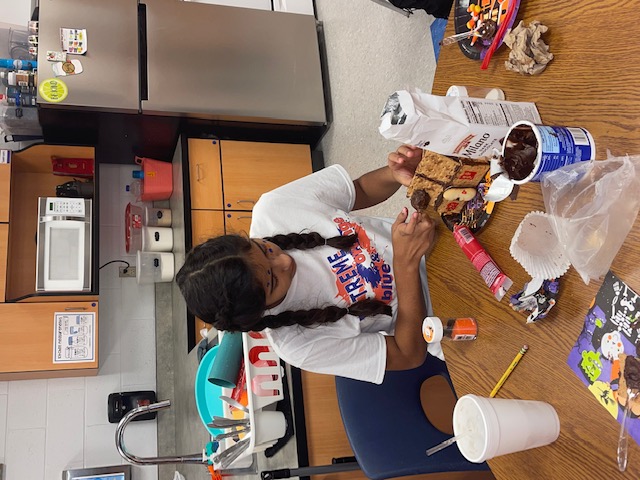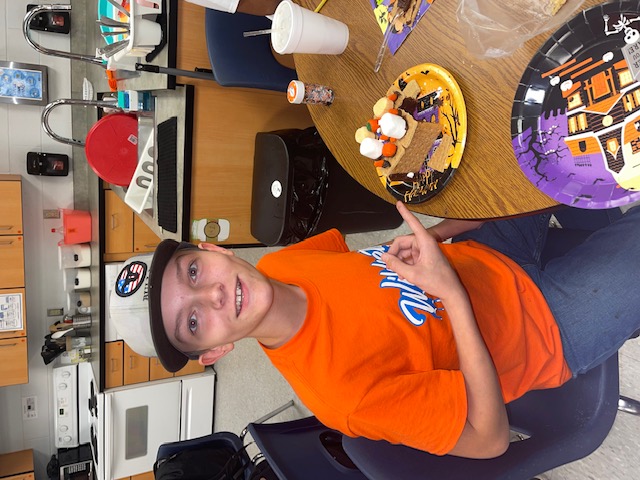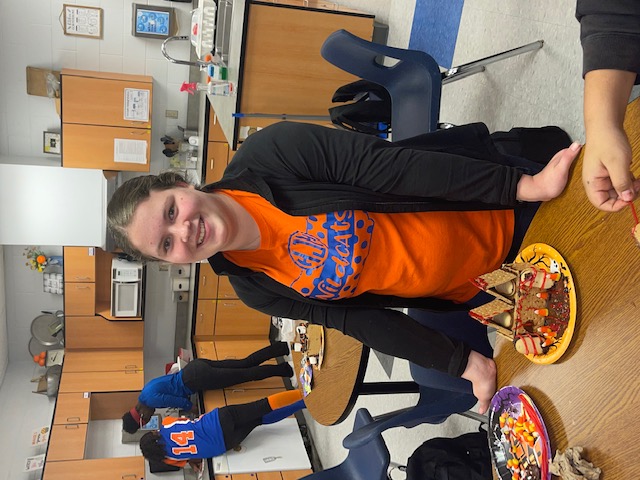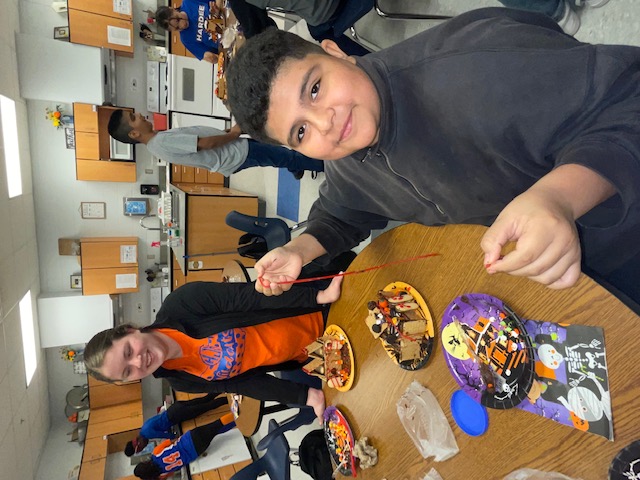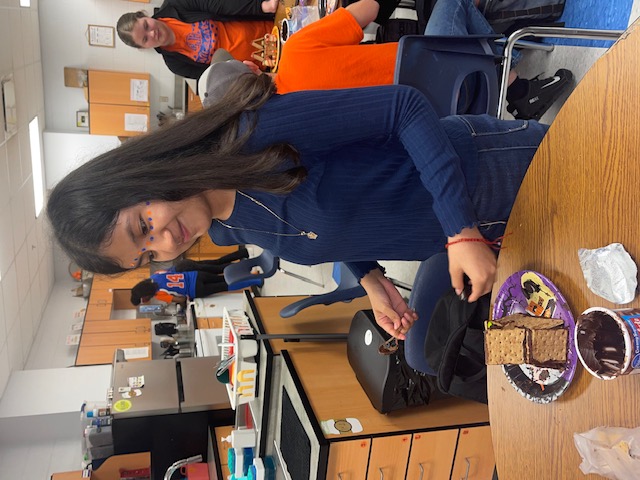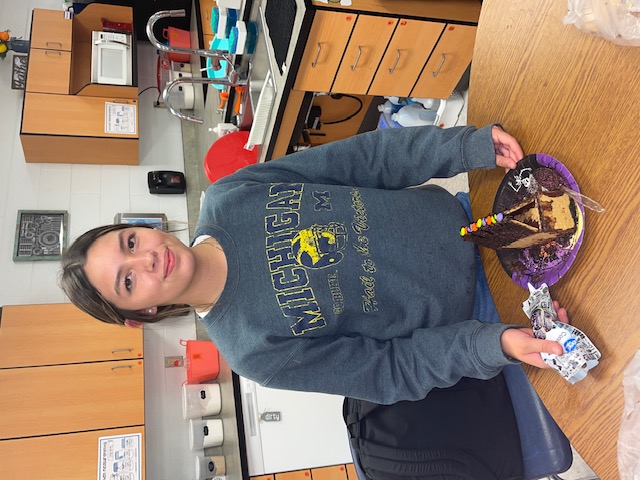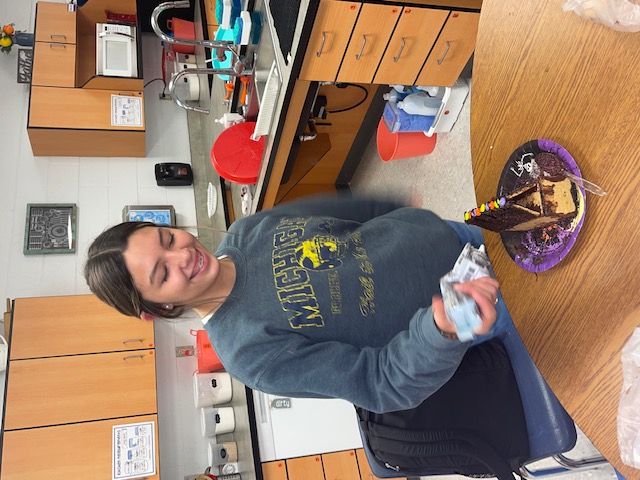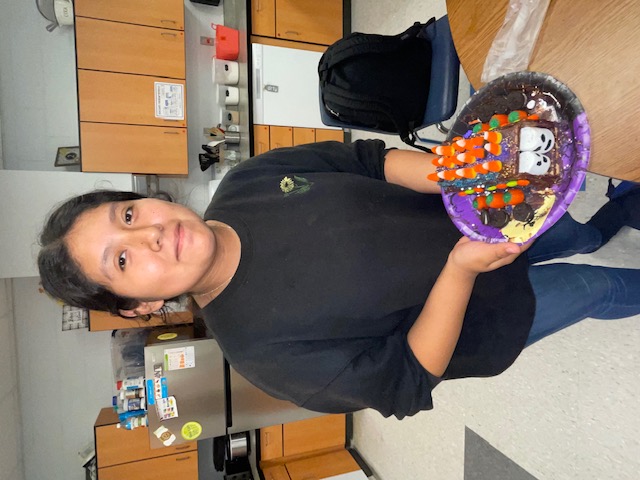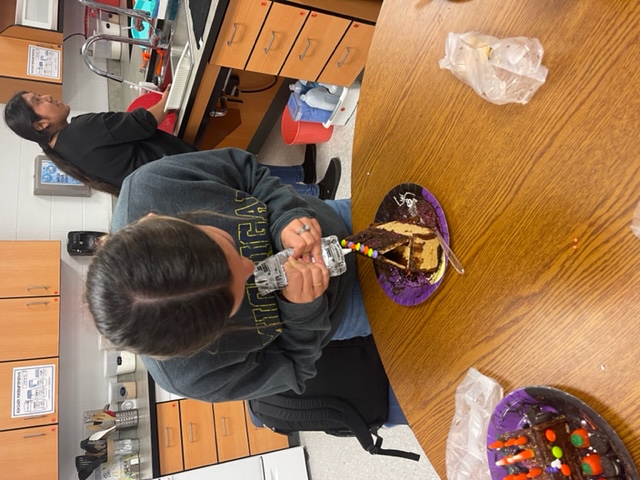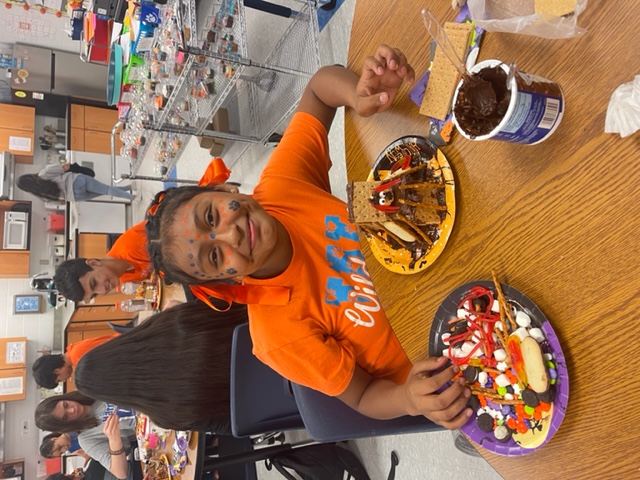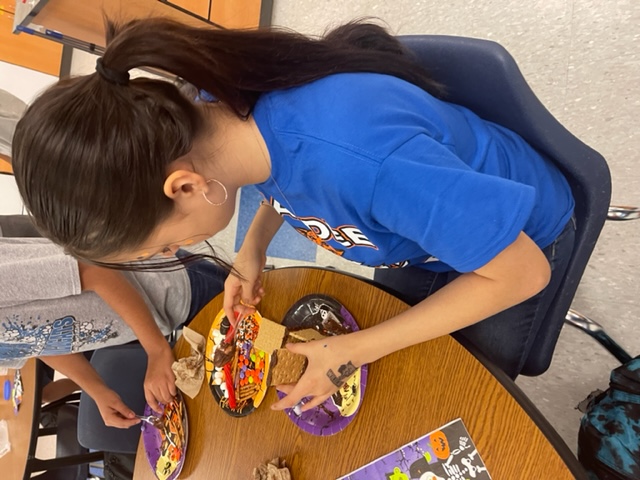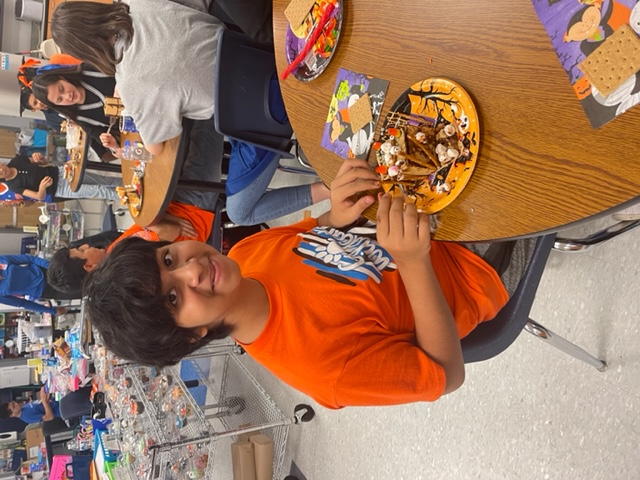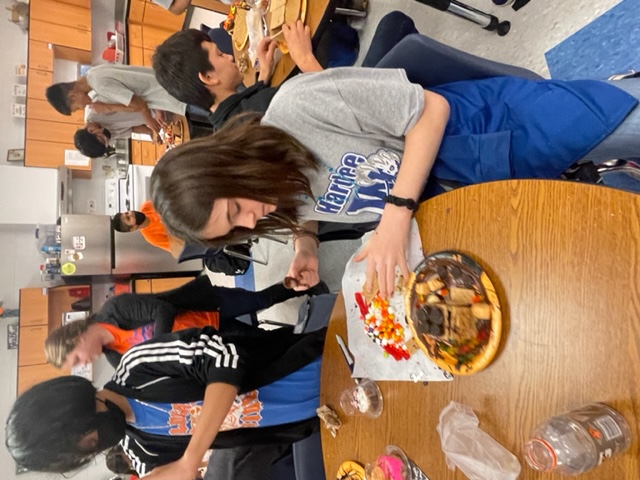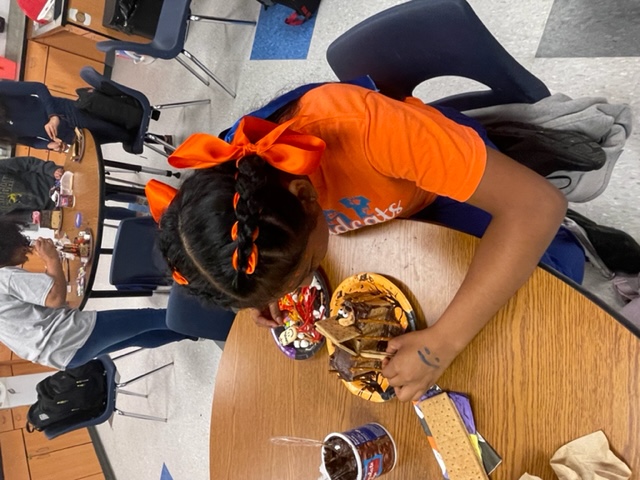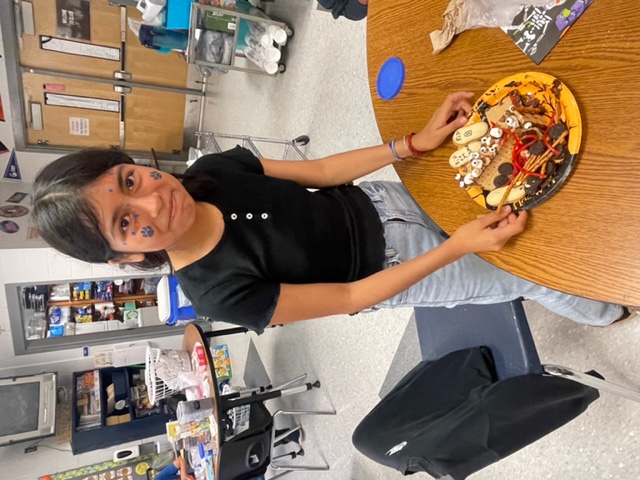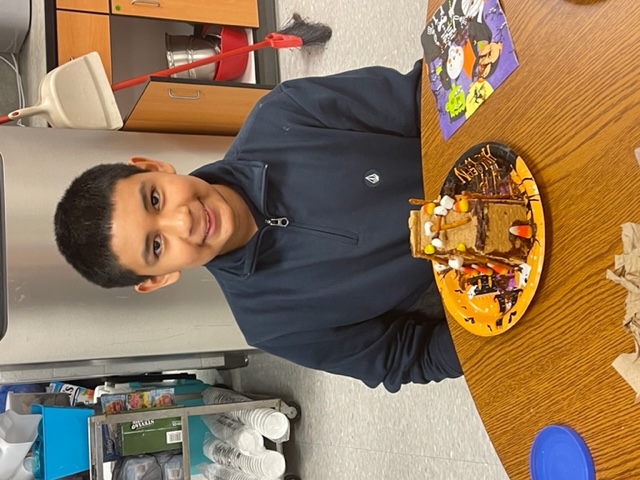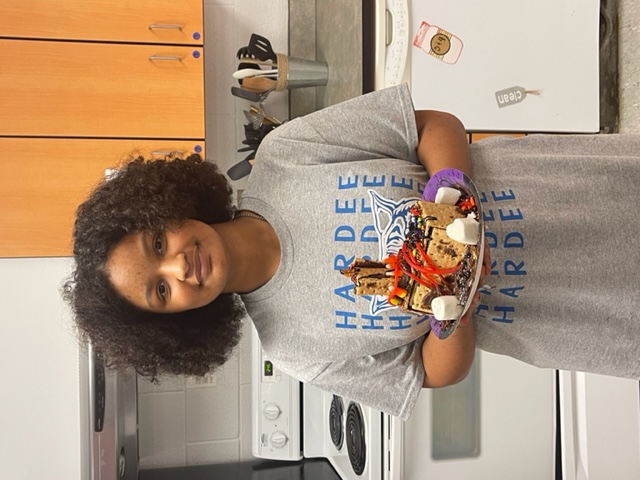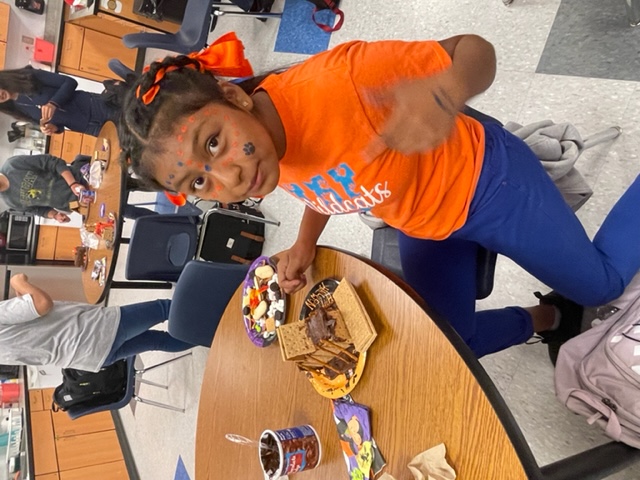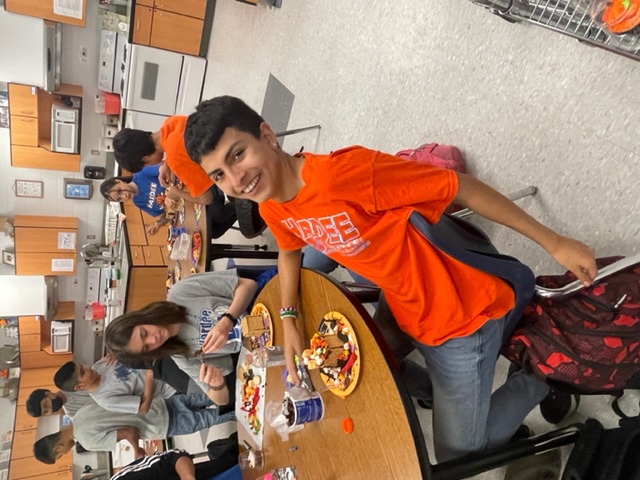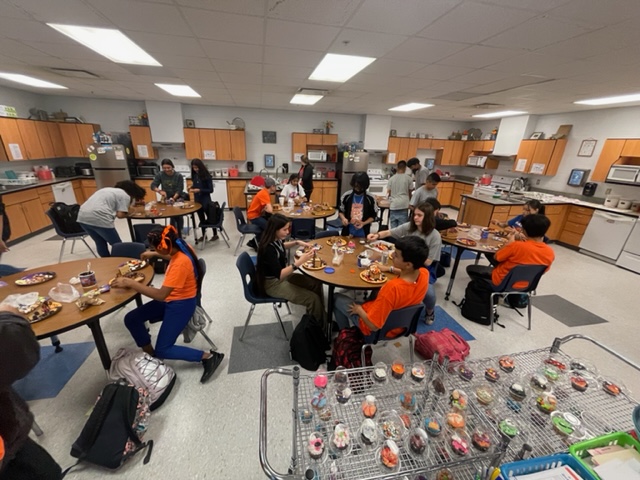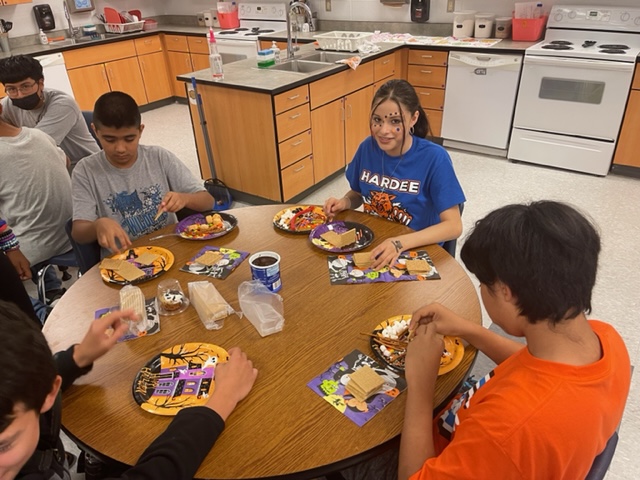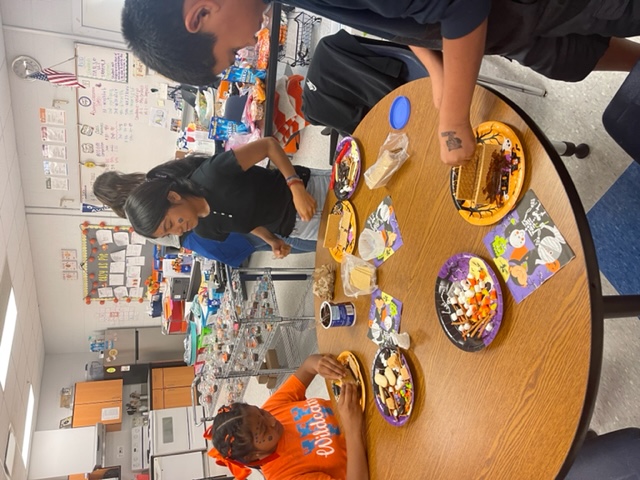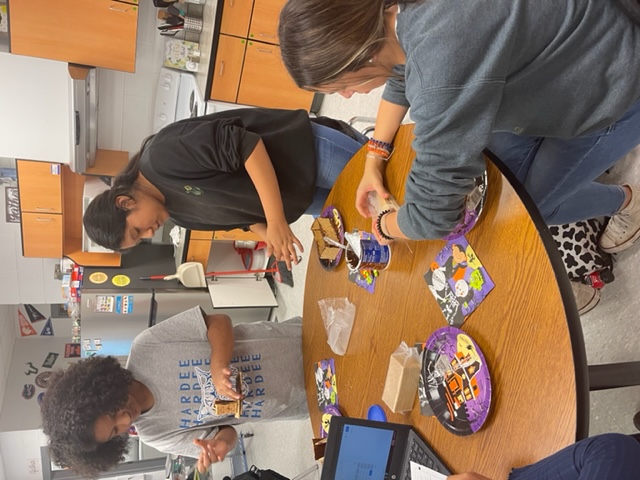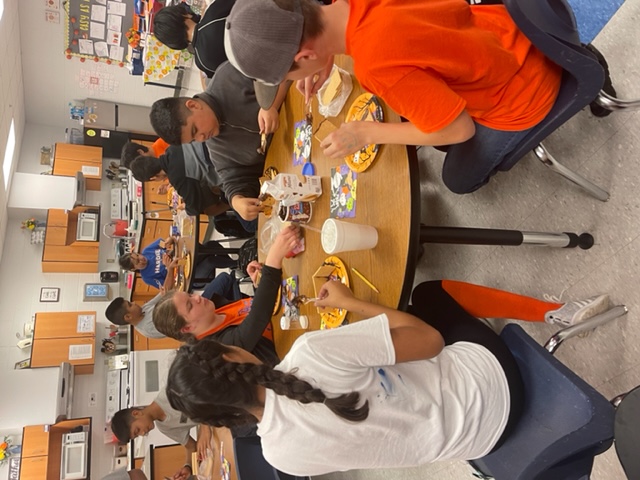 Fun Friday: Back-to-Back Drawings
One person describes, one person draws.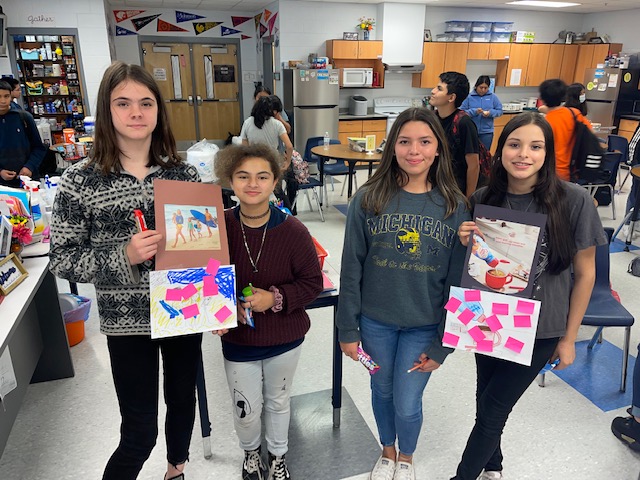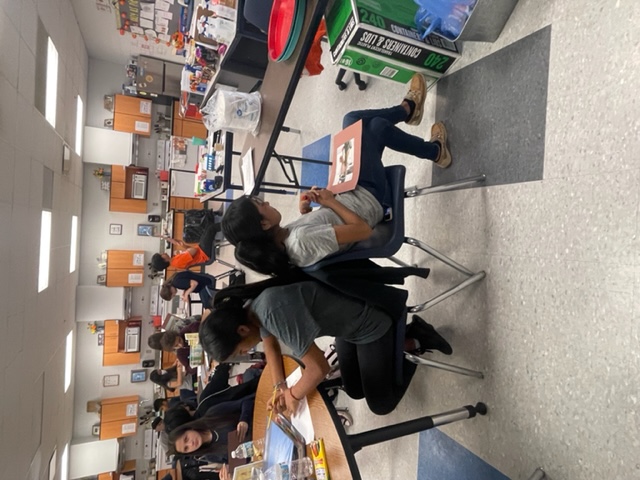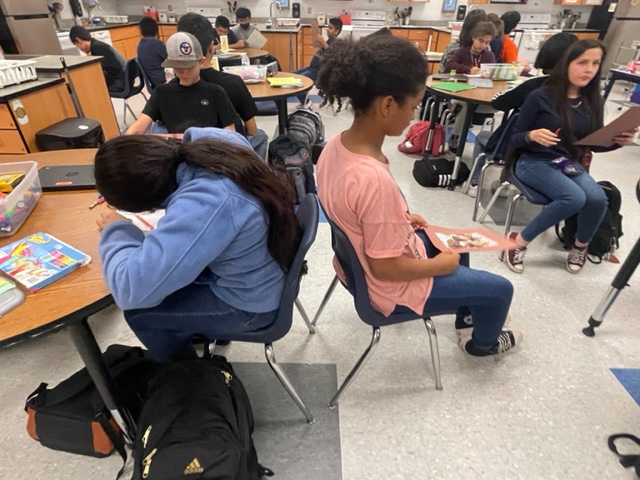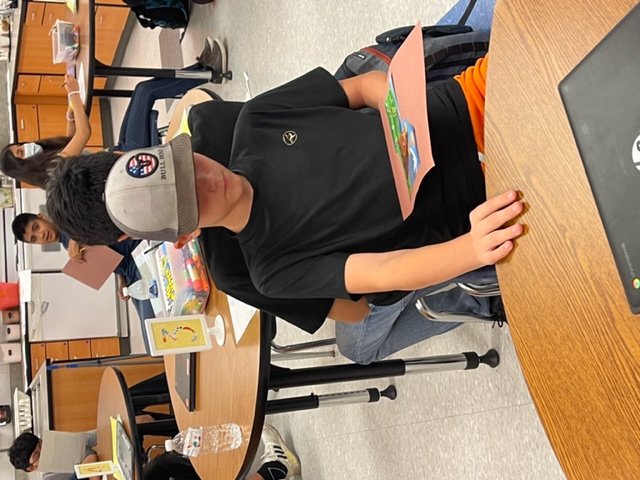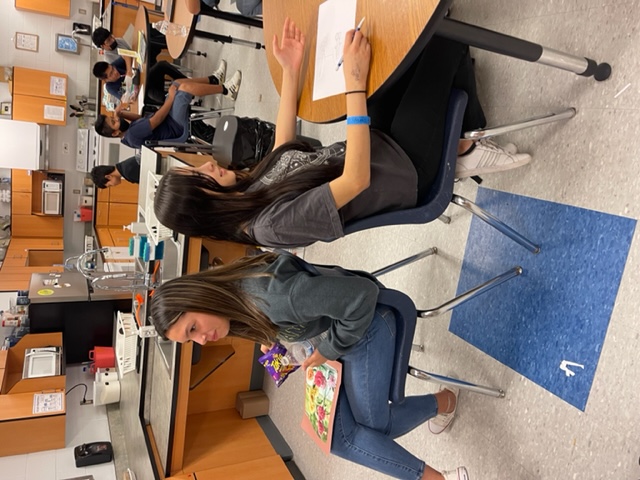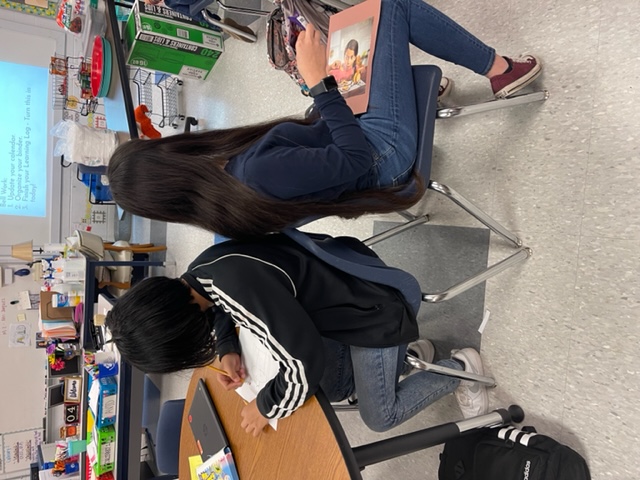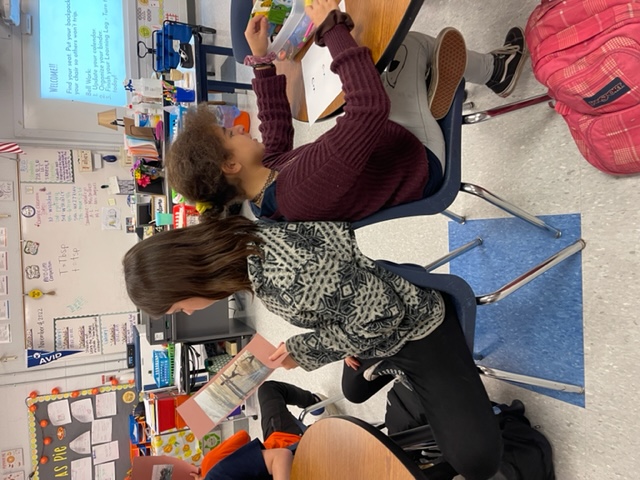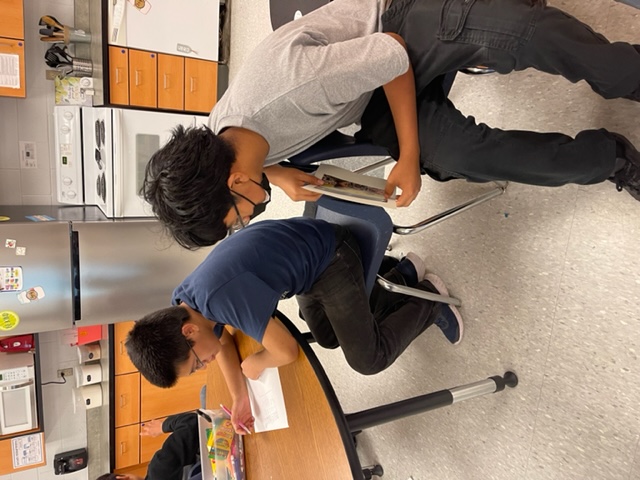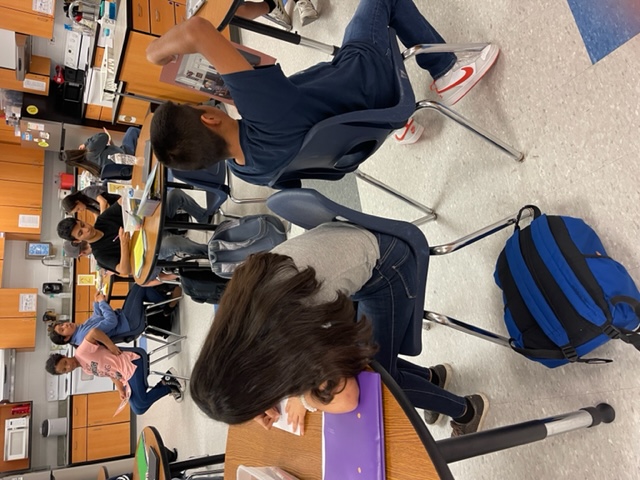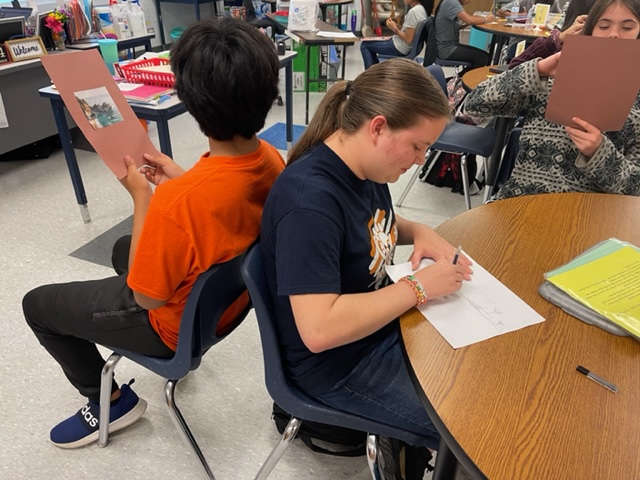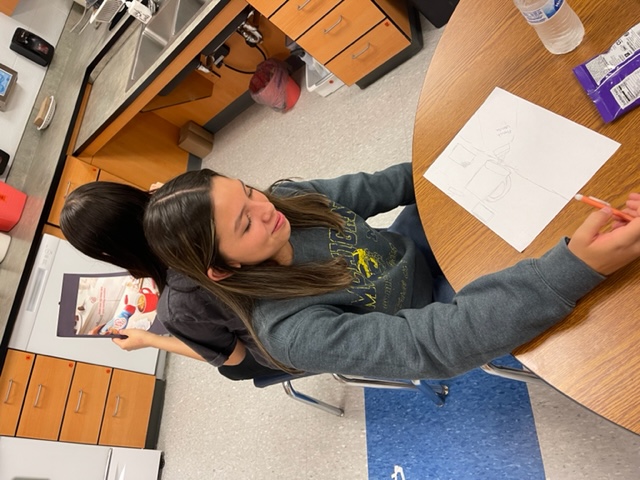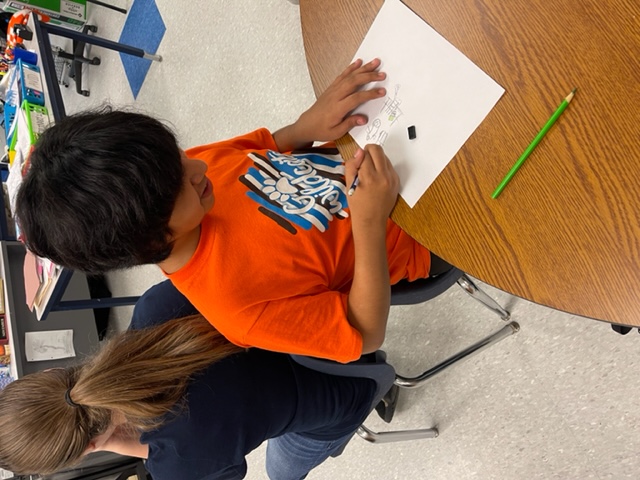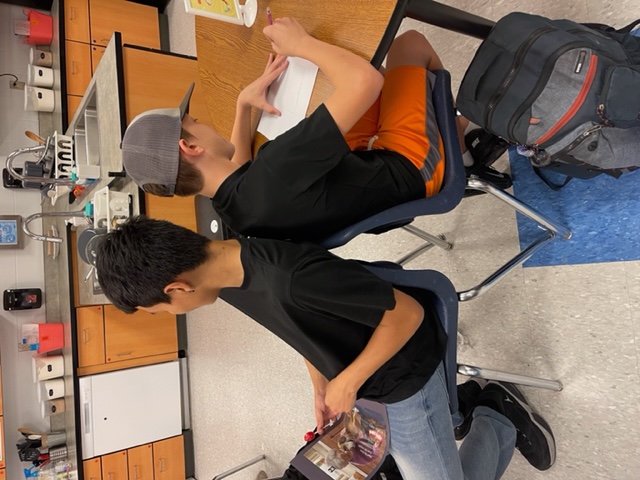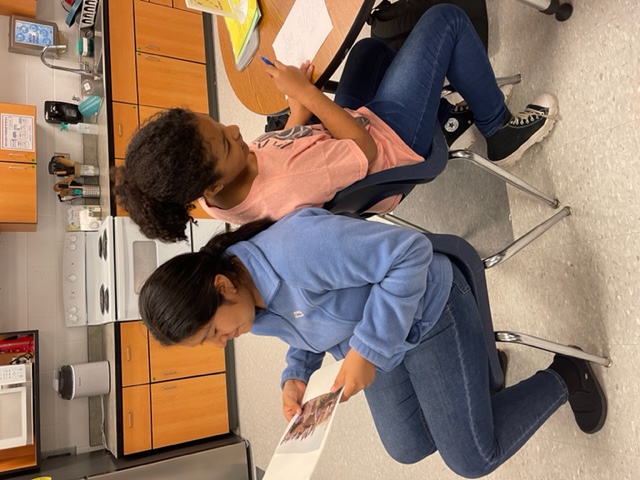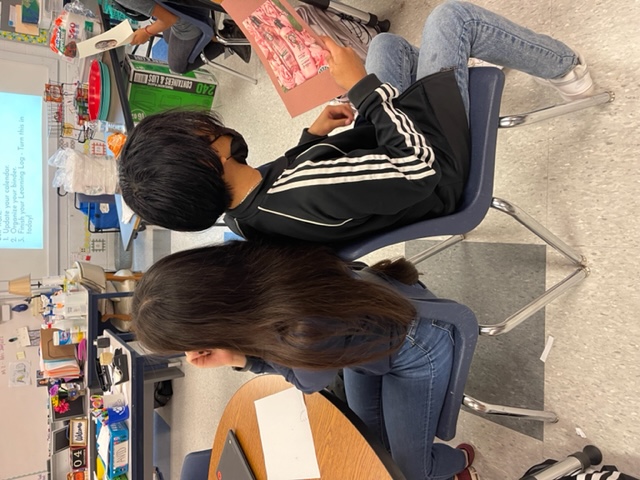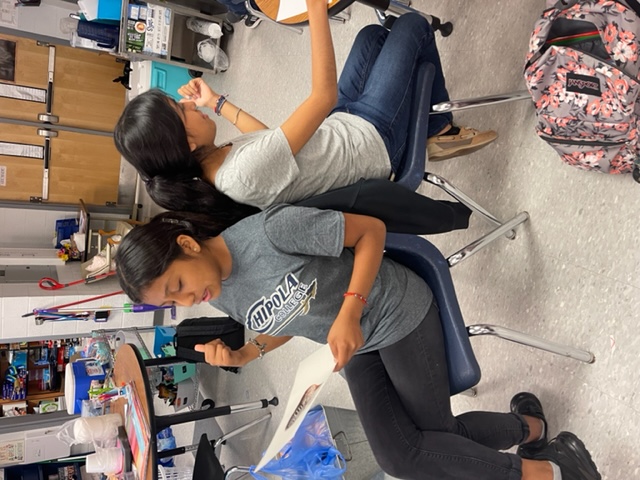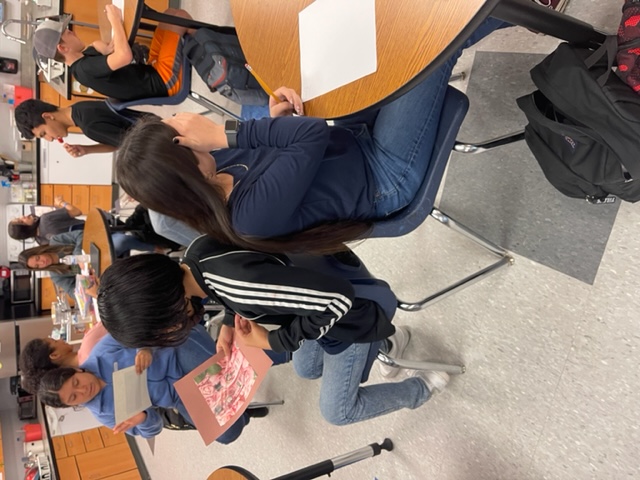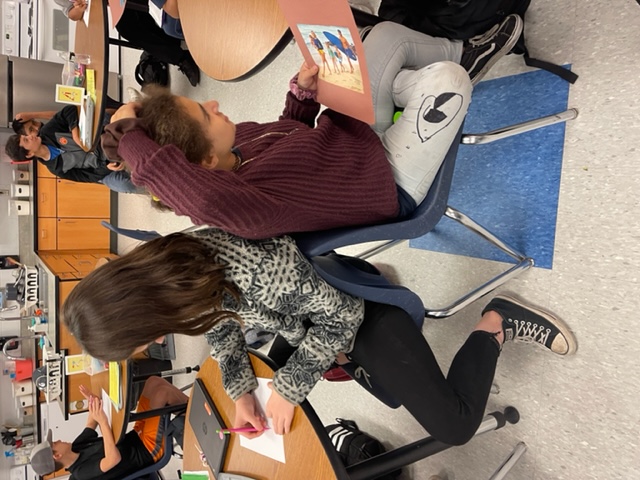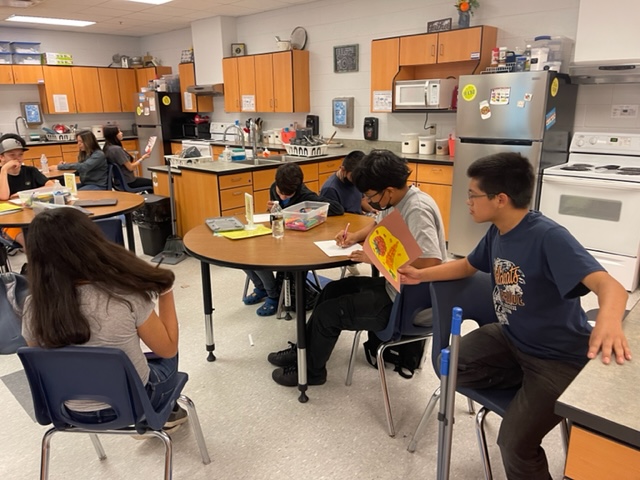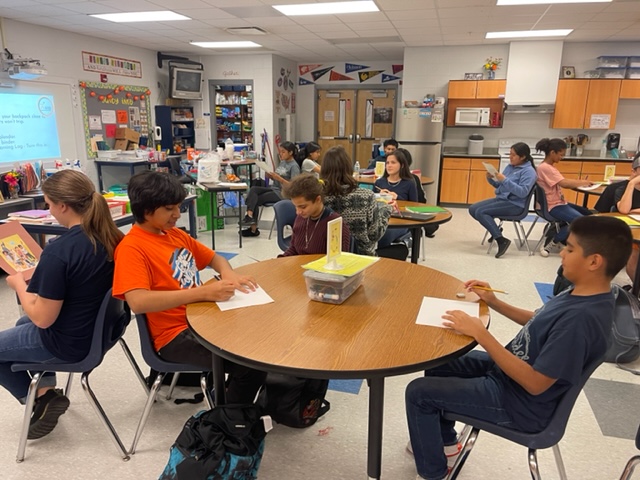 Did someone say "Flambé?"
7th grade AVID students got to watch the HHS JROTC students that were volunteering for a fundraiser with the HJH Culinary students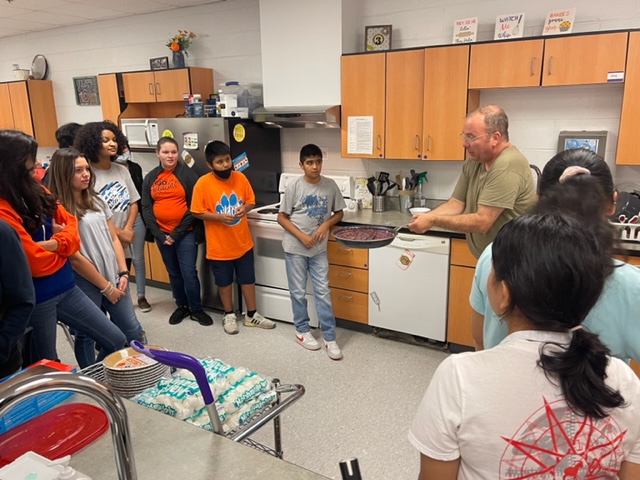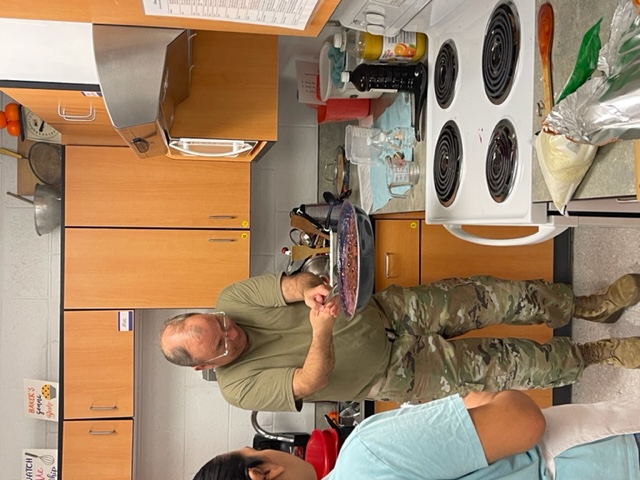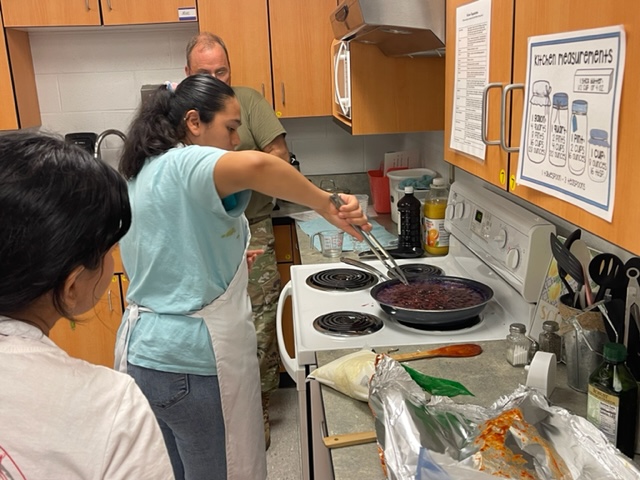 Career Turkeys
7th Grade AVID students researched their dream careers and disguised turkeys to represent that career. They turned out super cute!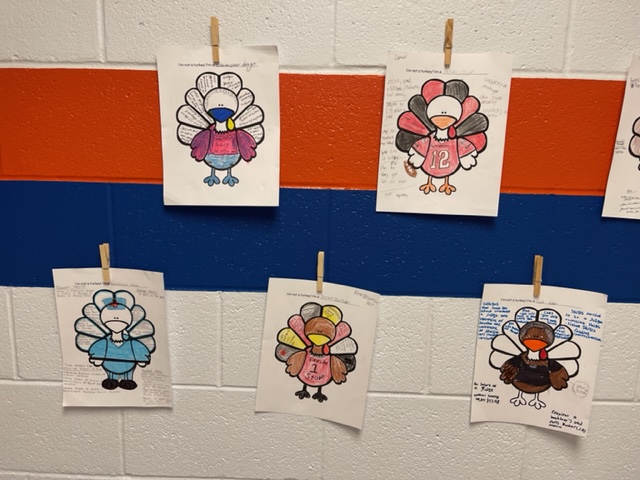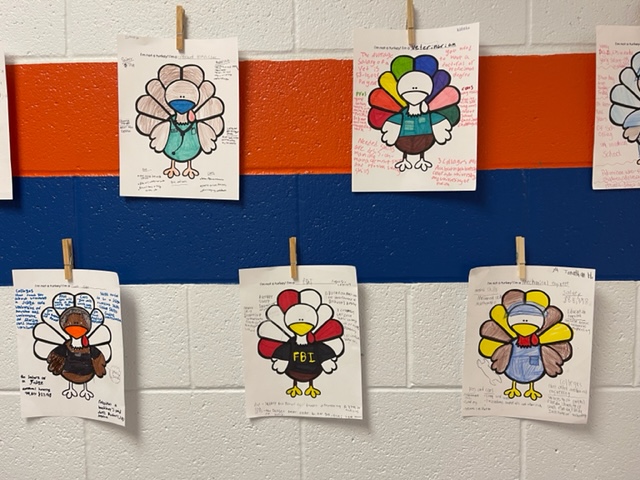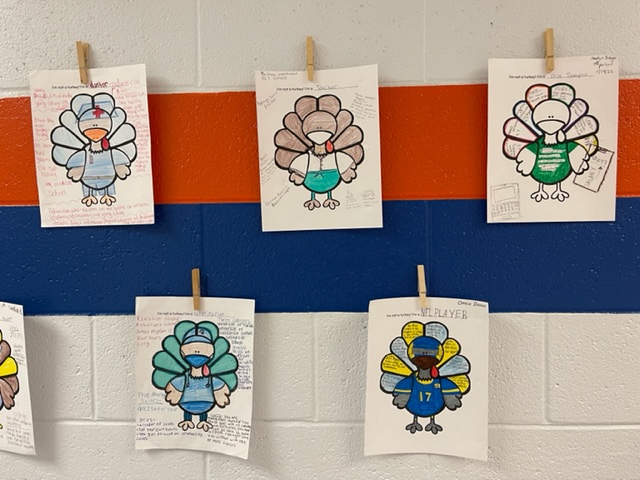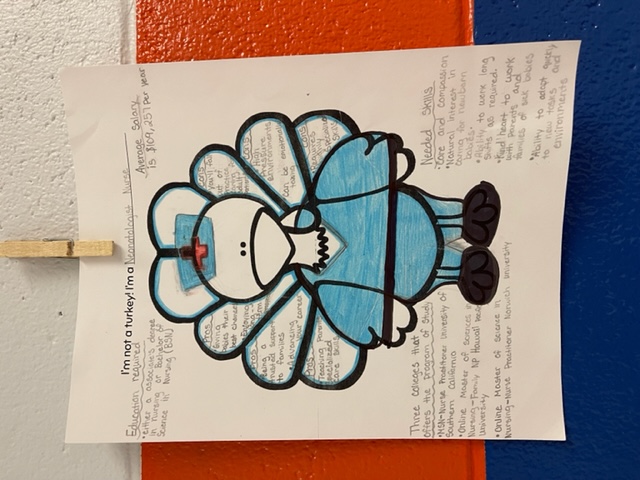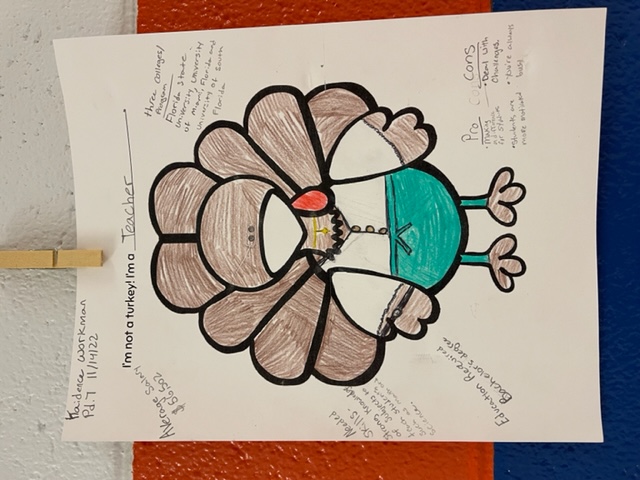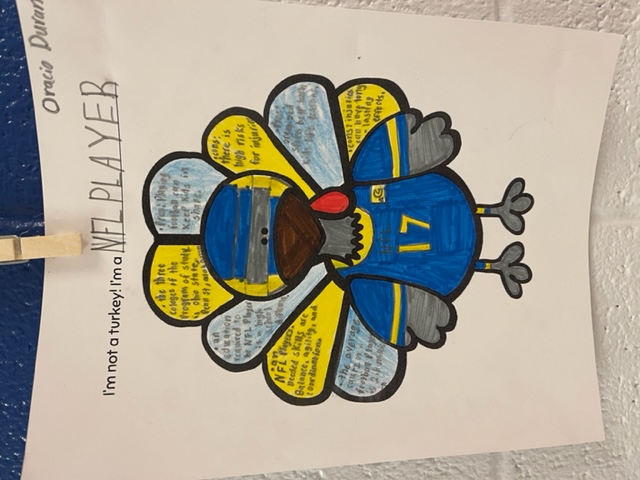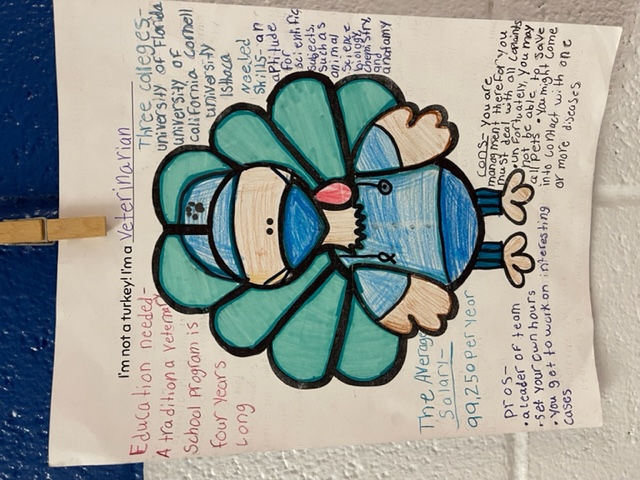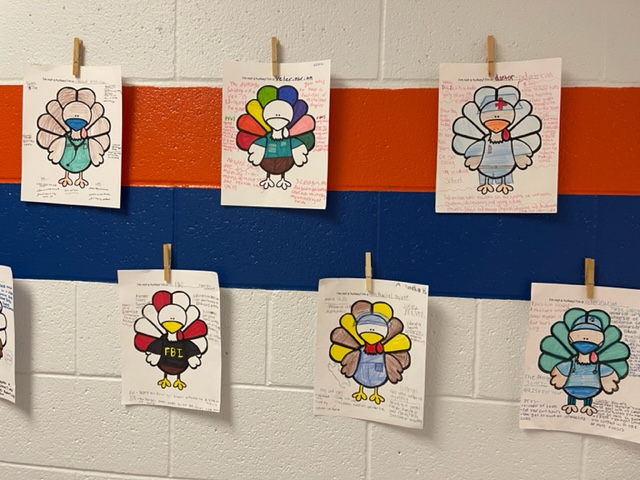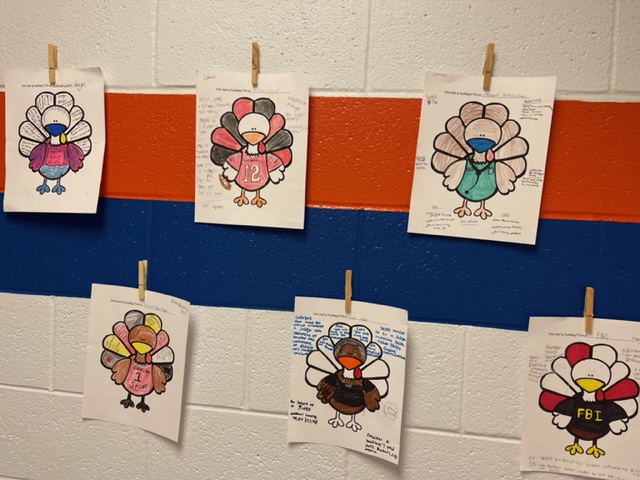 On the evening of Thursday, December 1st, dozens of Hardee Junior High's AVID students along with their families and their AVID teachers (Mrs. McGuckin, Mrs. Faulk, and Mrs. Myers) and several members of the HJH AVID site team (Mrs. Pace and Mrs. Durrance) had a fantastic Family Festival at Heartland Events, alongside many HHS AVID students and their families and HHS AVID teachers (Mrs. Aubry, Mrs. Collom, Mrs. Trott, and Mrs. Hays). This was the first of hopefully many events that combined AVID students from both schools. Students and their families received free admission, and each AVID student also received a free meal ticket. Each HJH AVID student also received a bag of freshly popped kettle corn. It was a simple and relaxing night of fun and games, fellowship in the fresh air, and nice cool weather.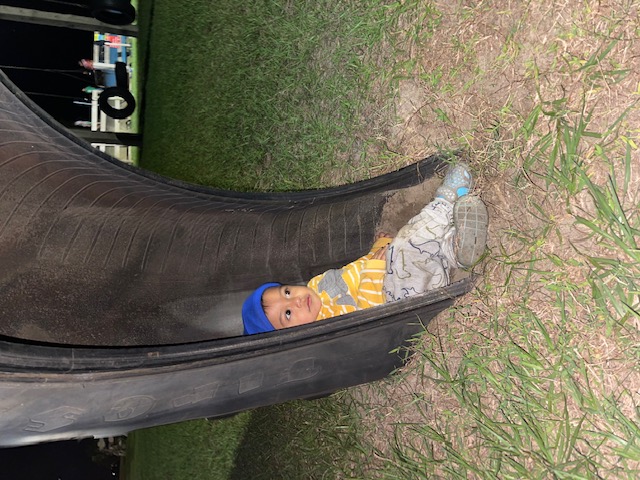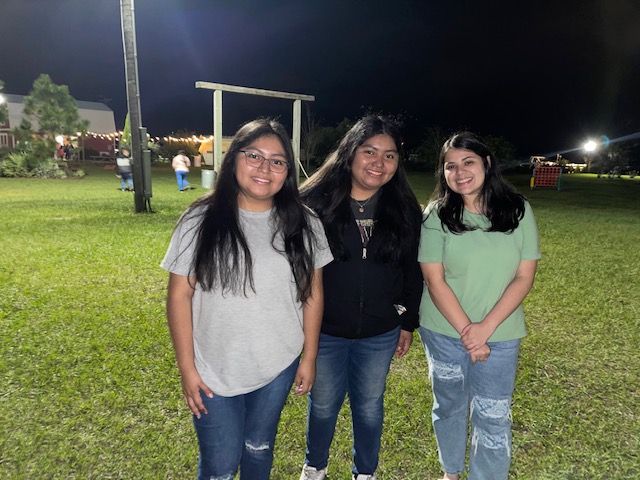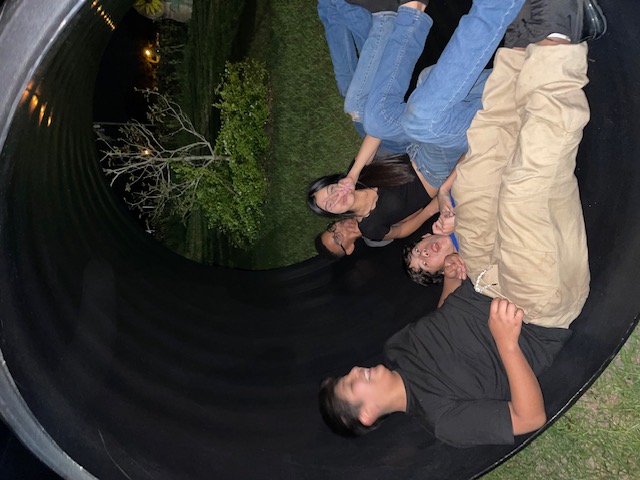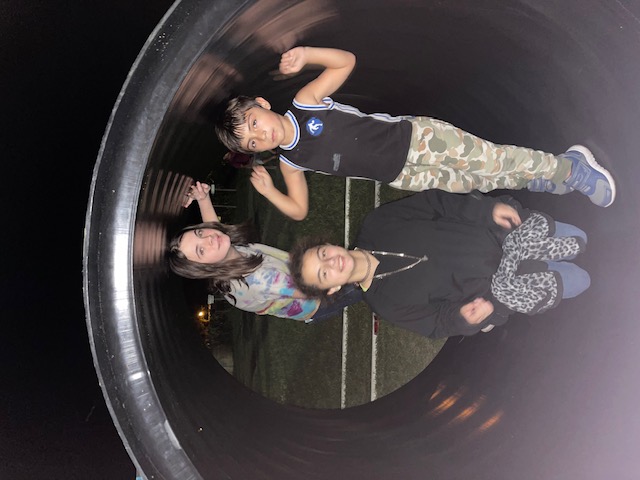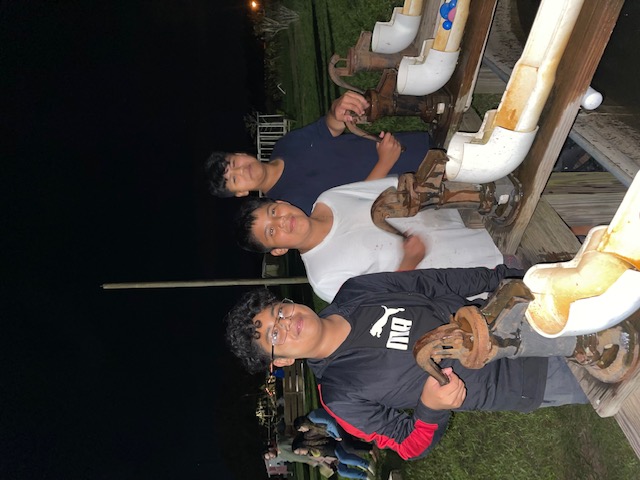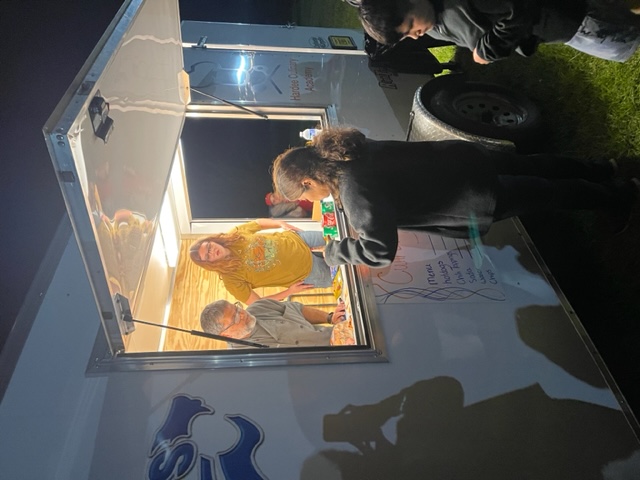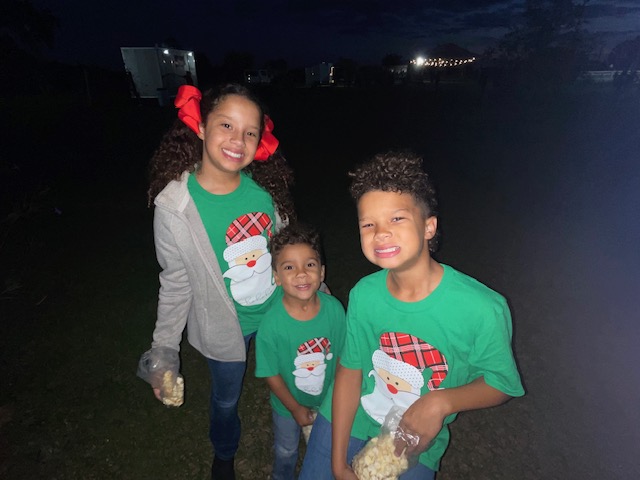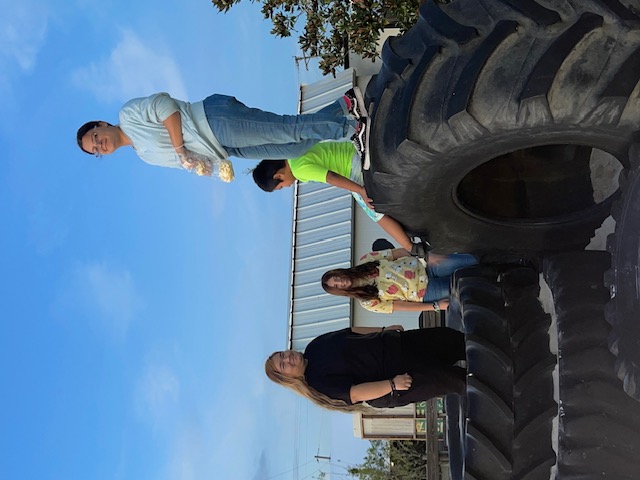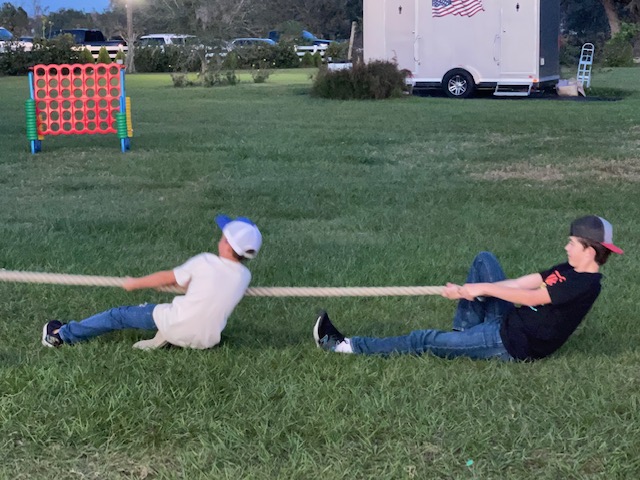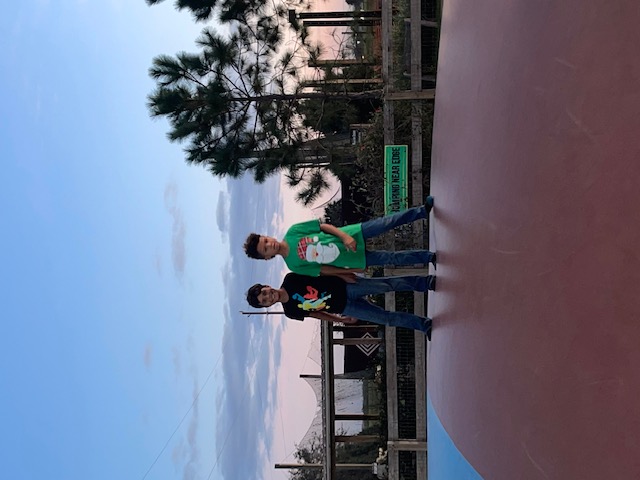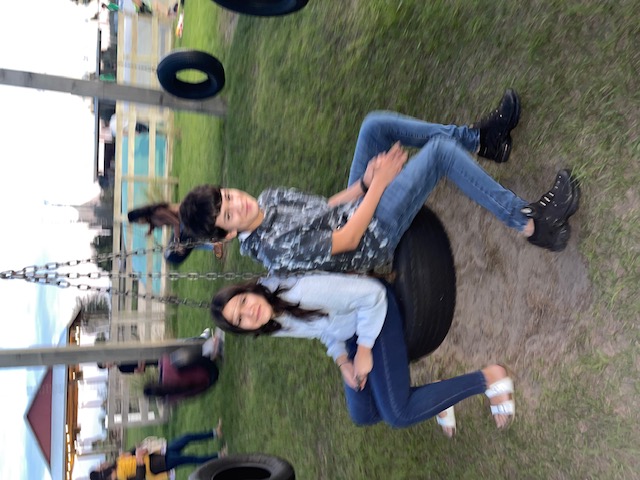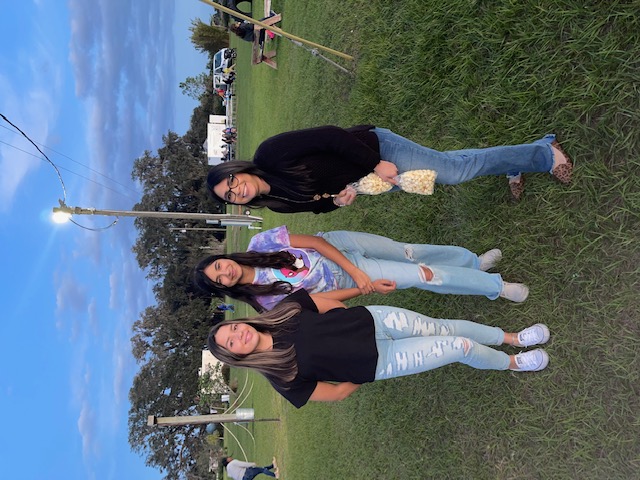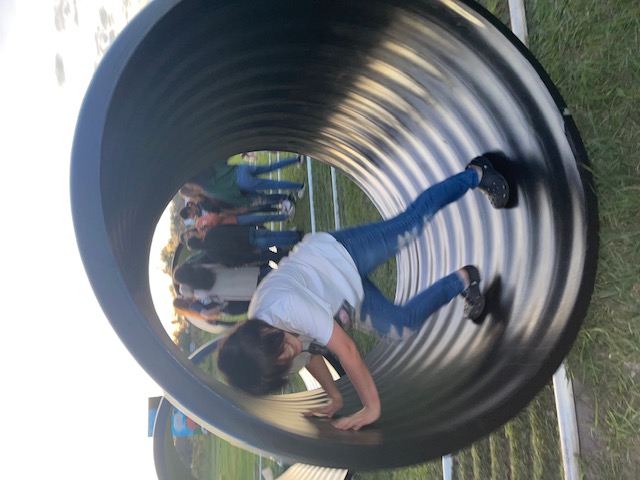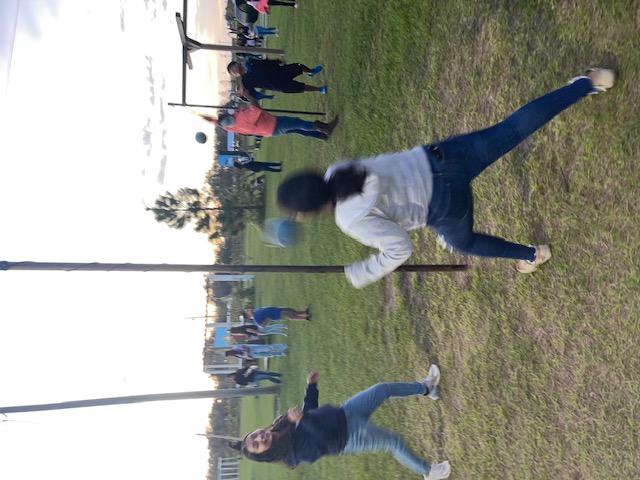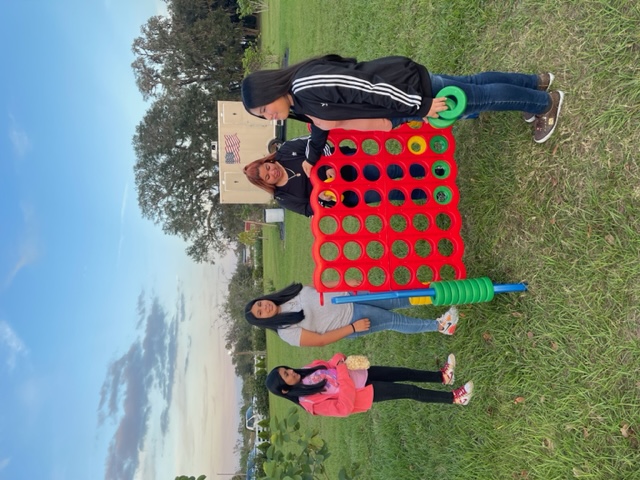 SFSC College Presentation
All 3 AVID Classes had a chance to participate in a really cool event led by representatives from SFSC. The students were divided into 4 groups and then those 4 groups were divided in half and they rotated to 3 different stations and competed against the other team. The winning team won a medal for each event and the final winners won prizes. It was a blast!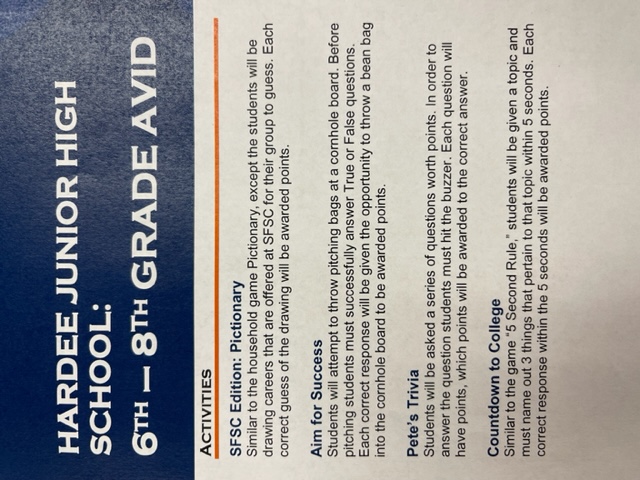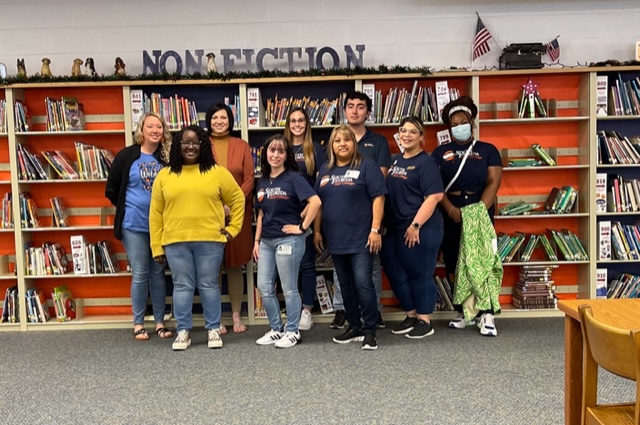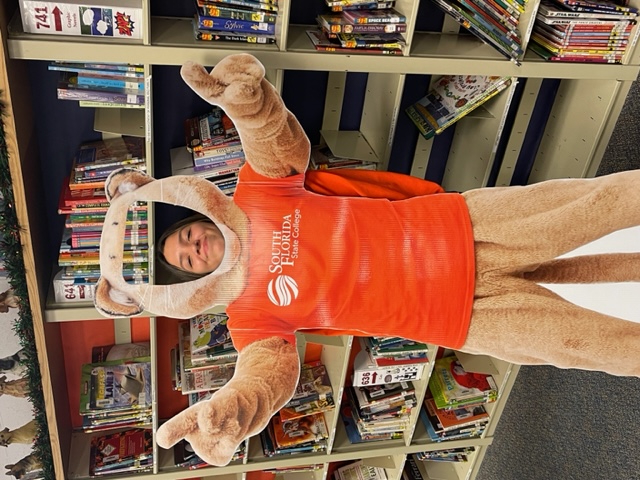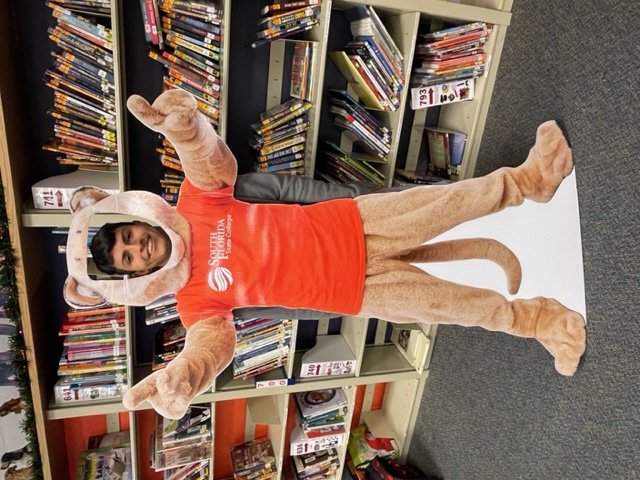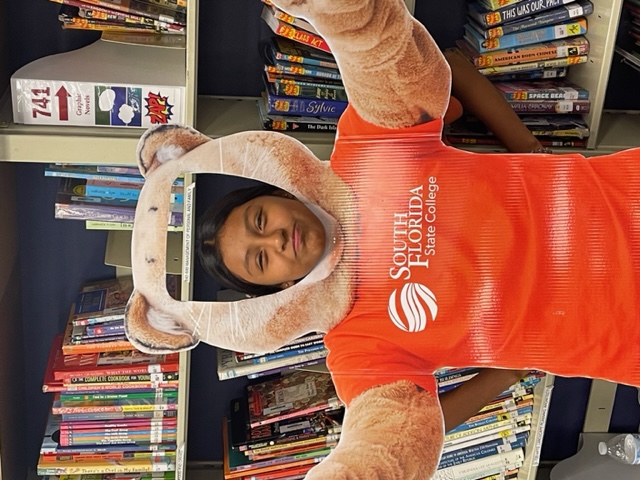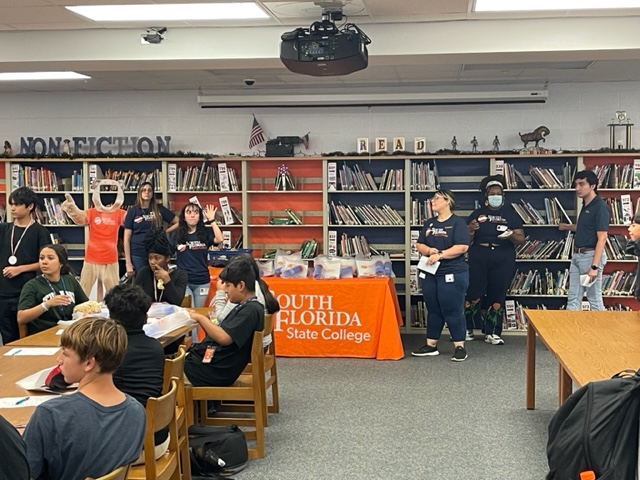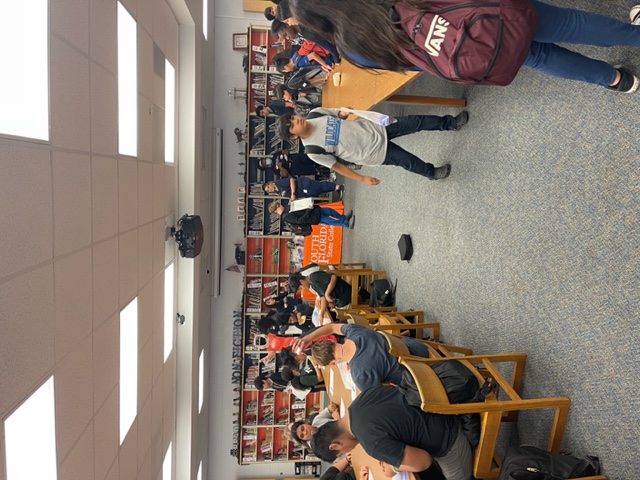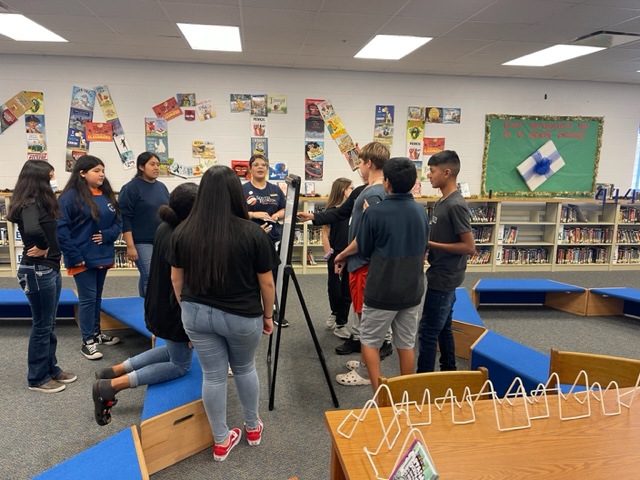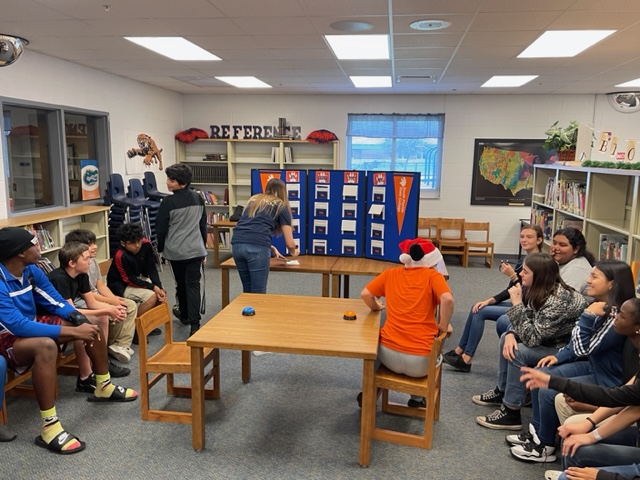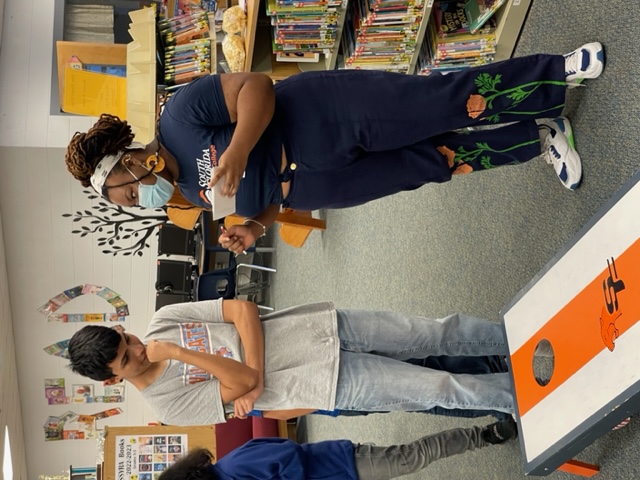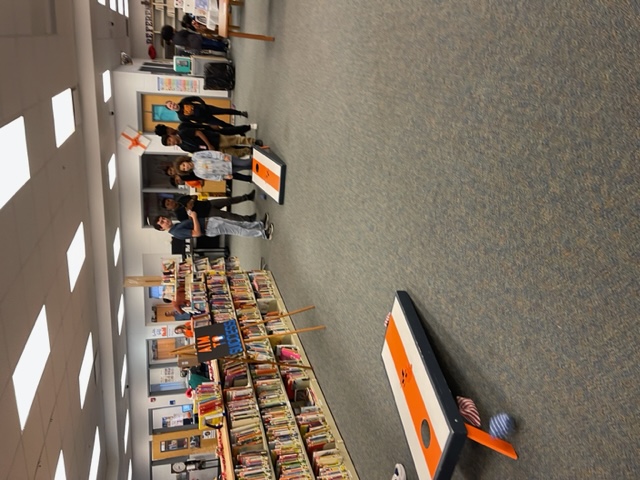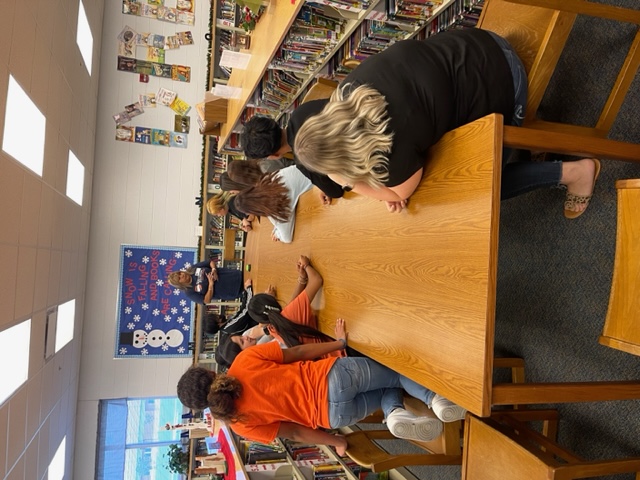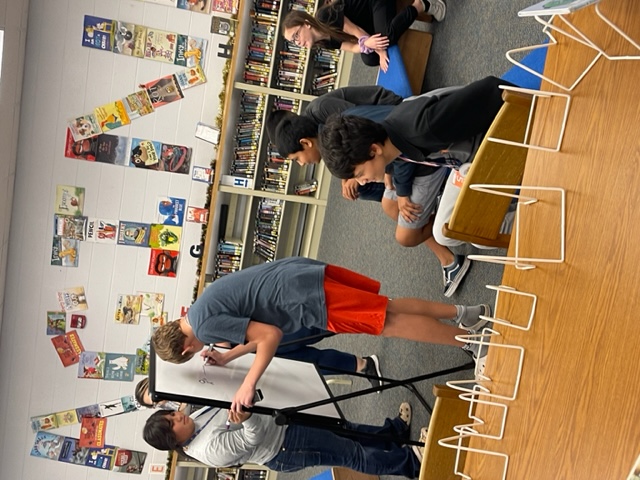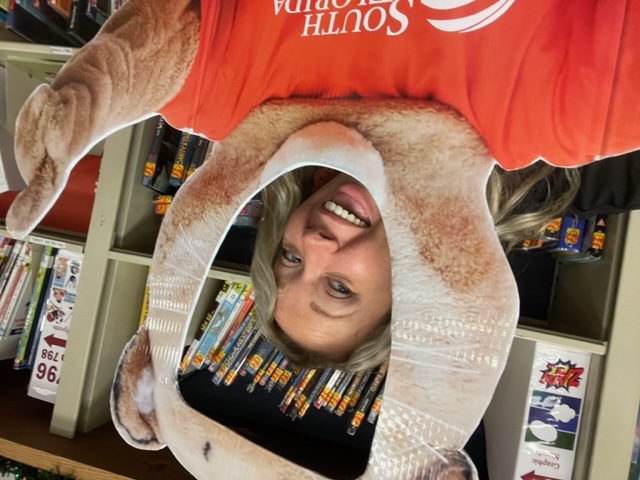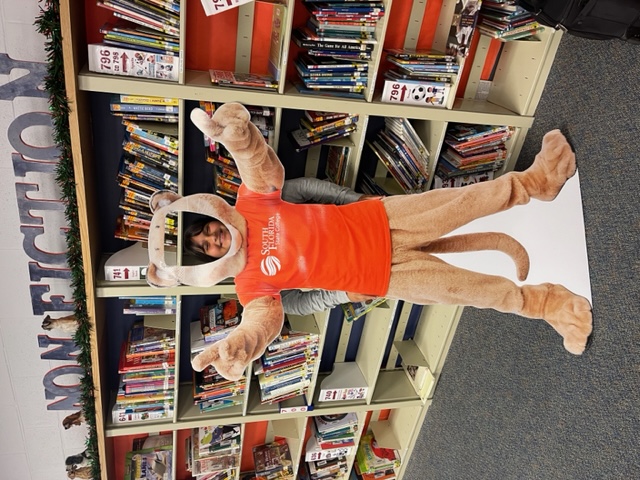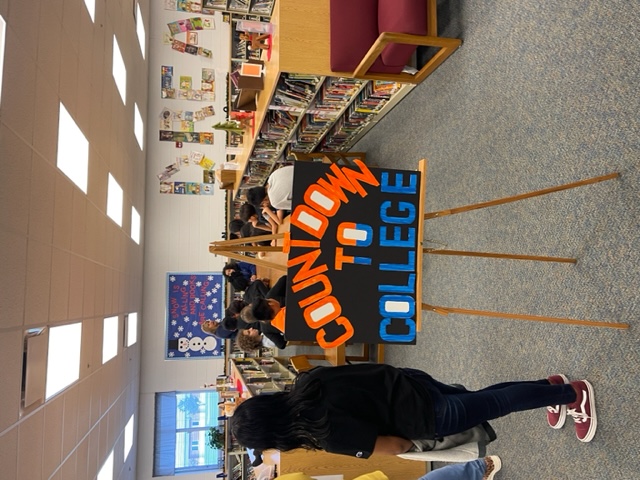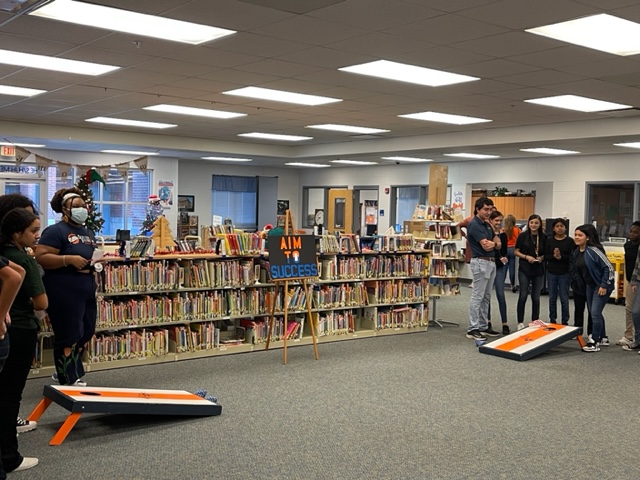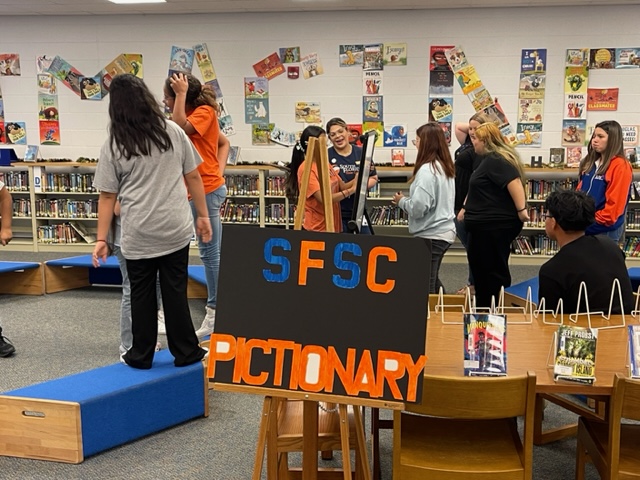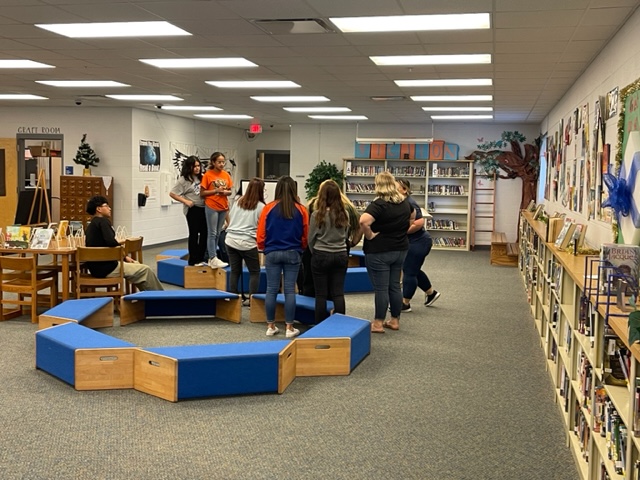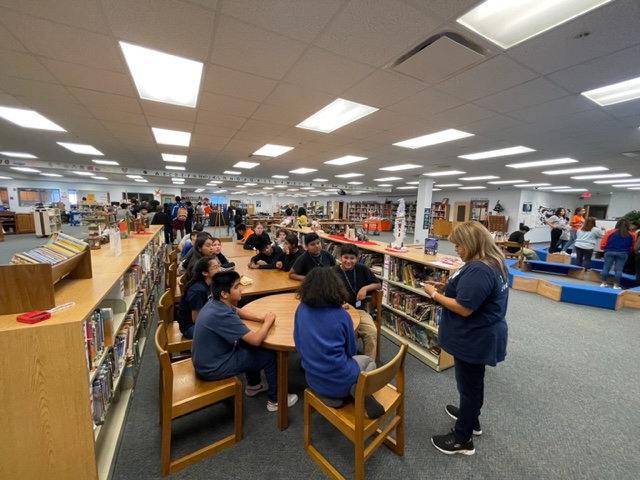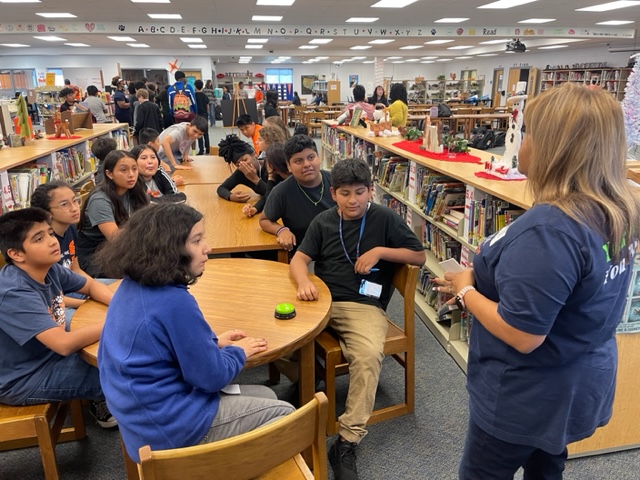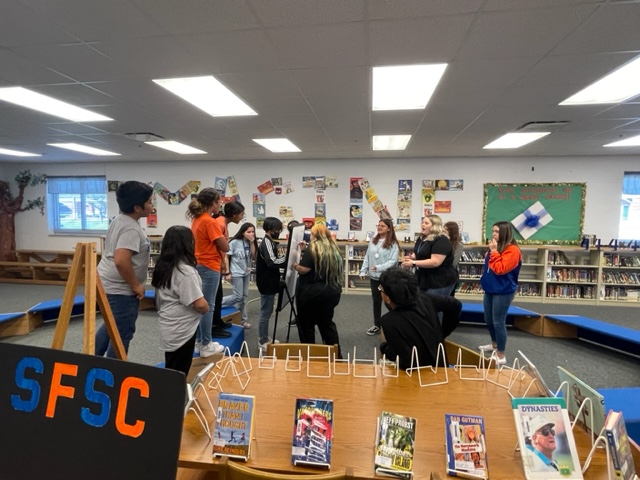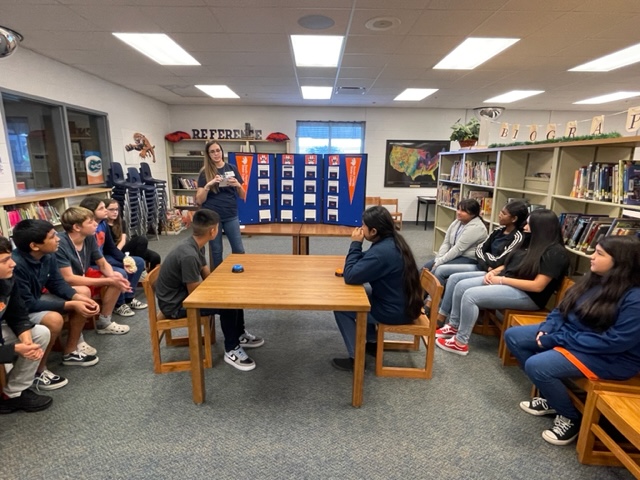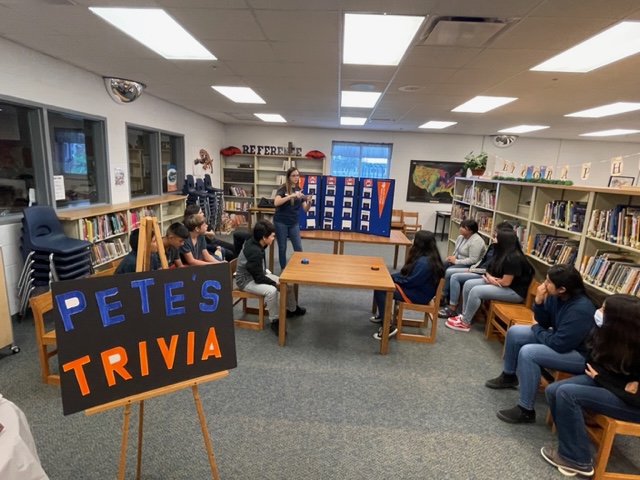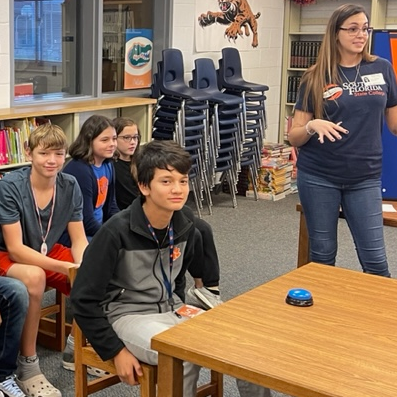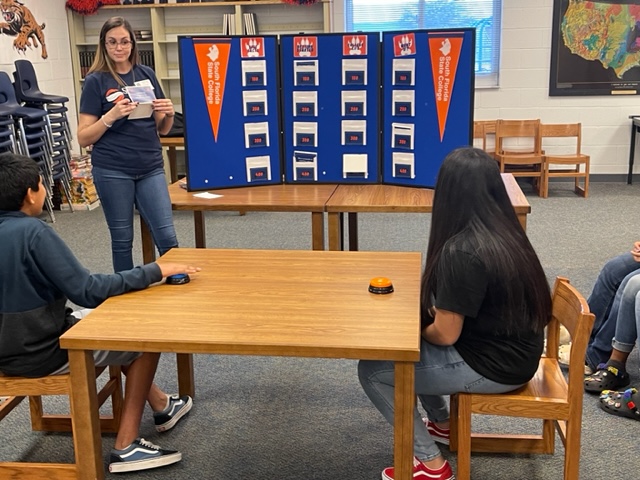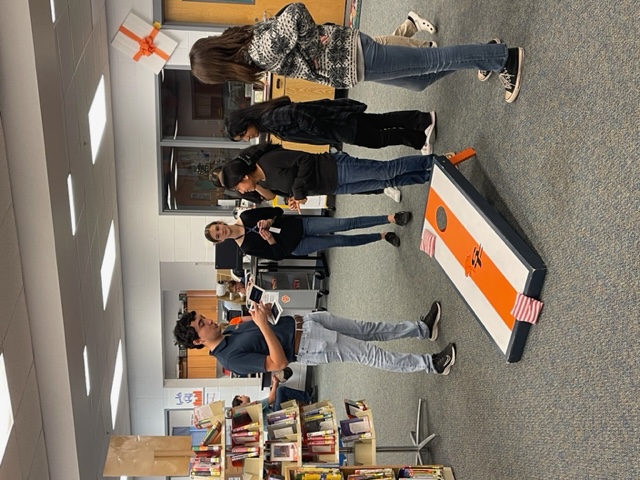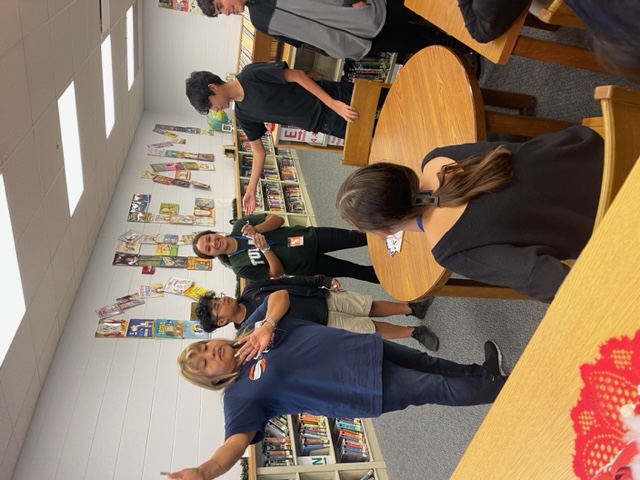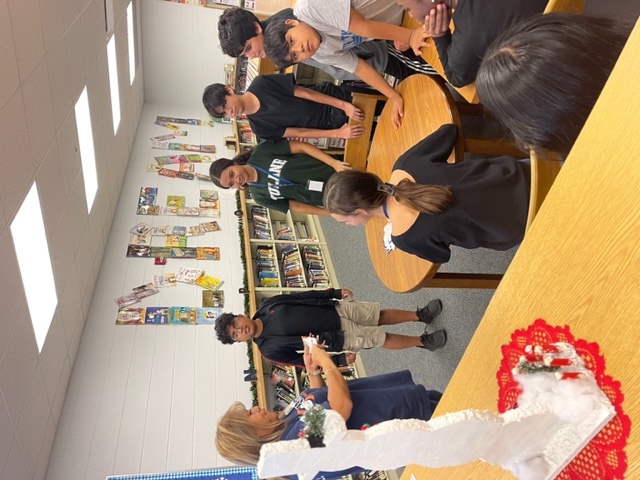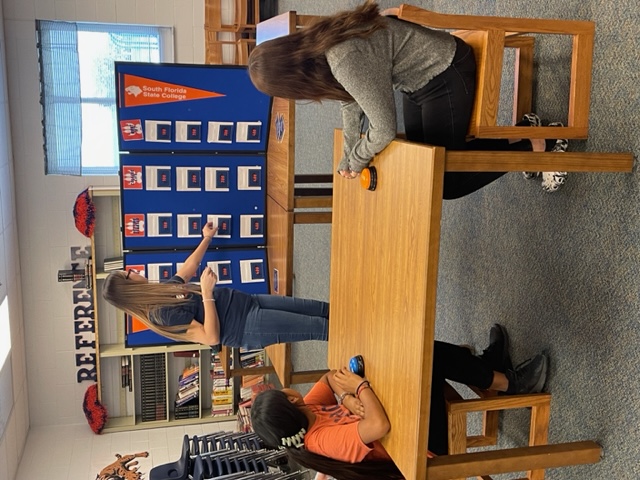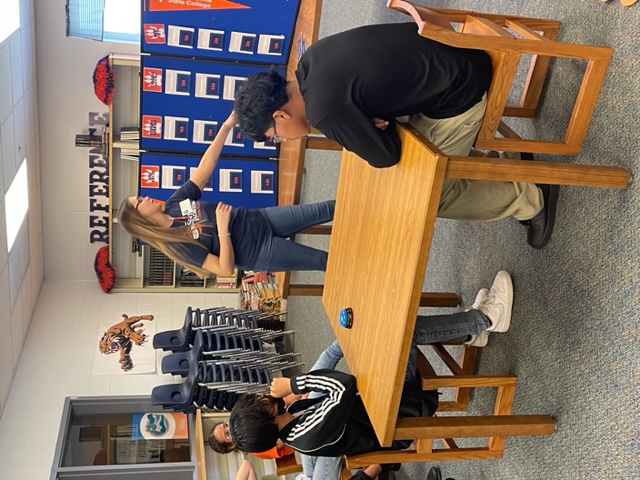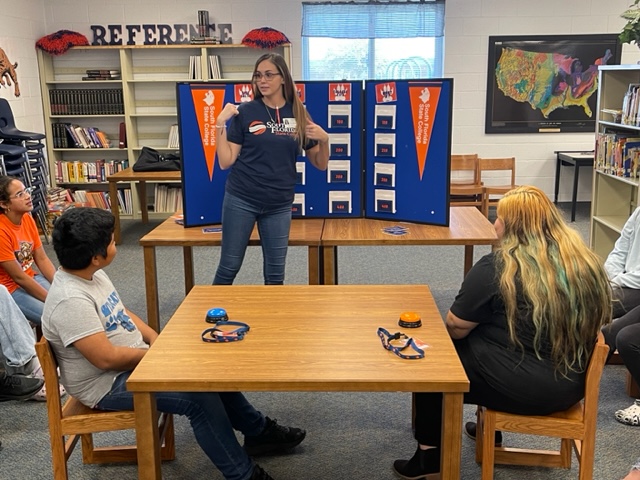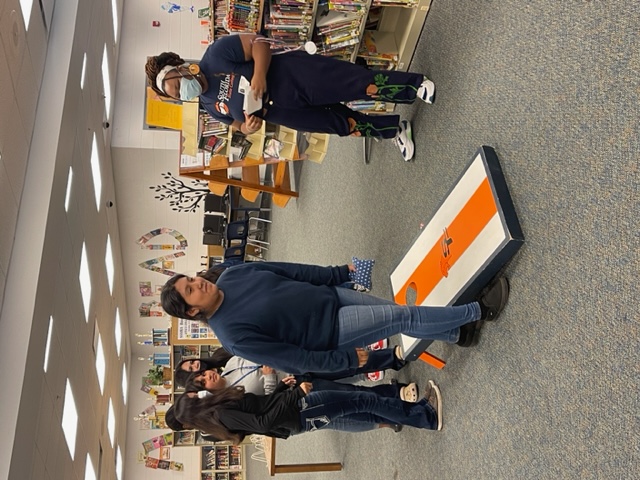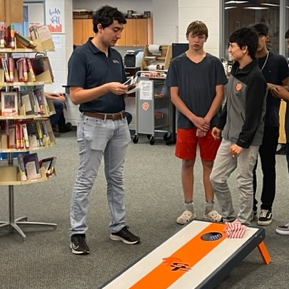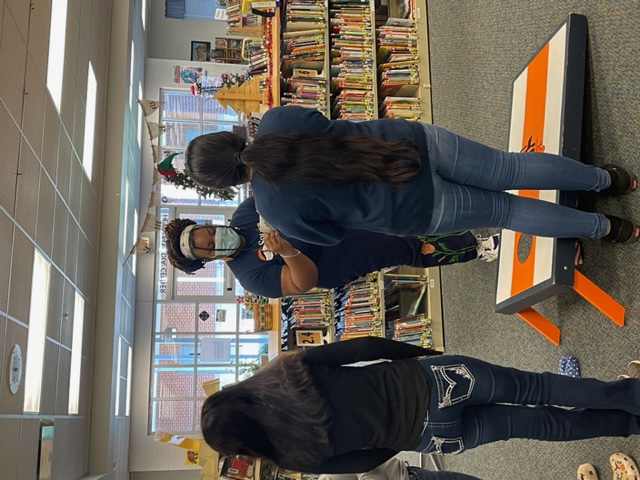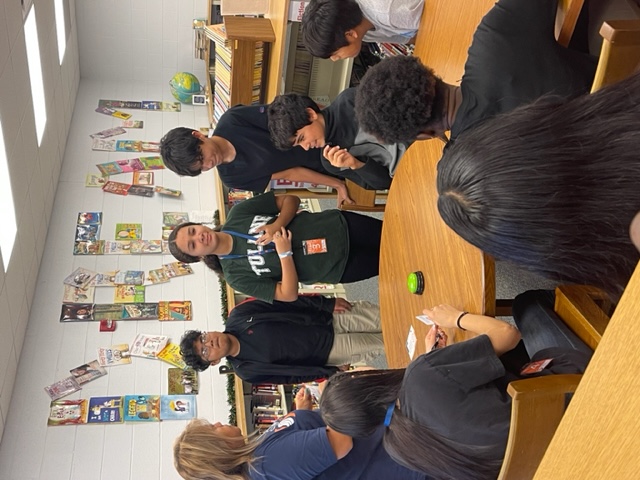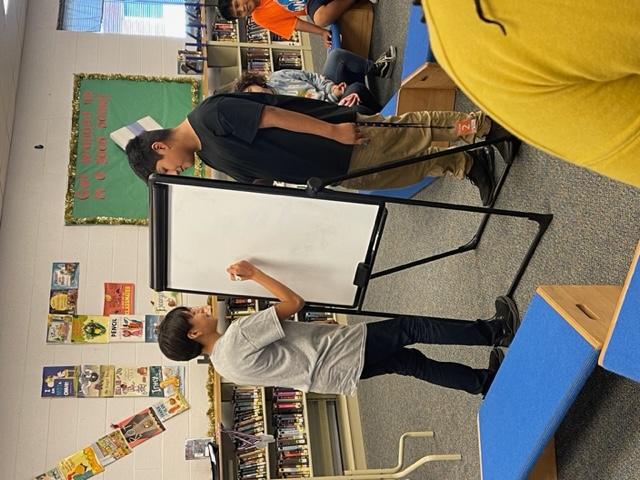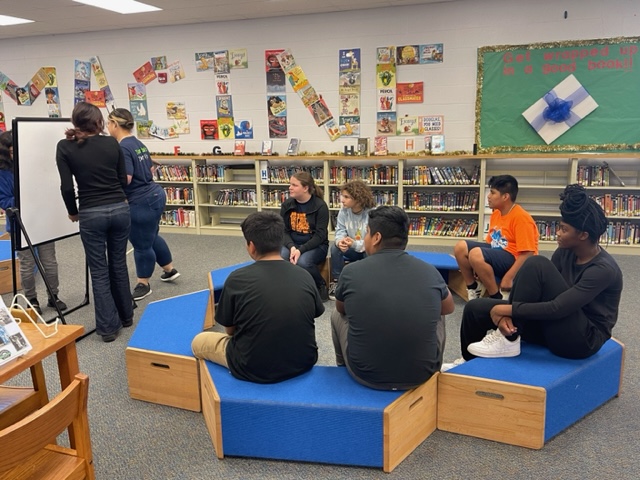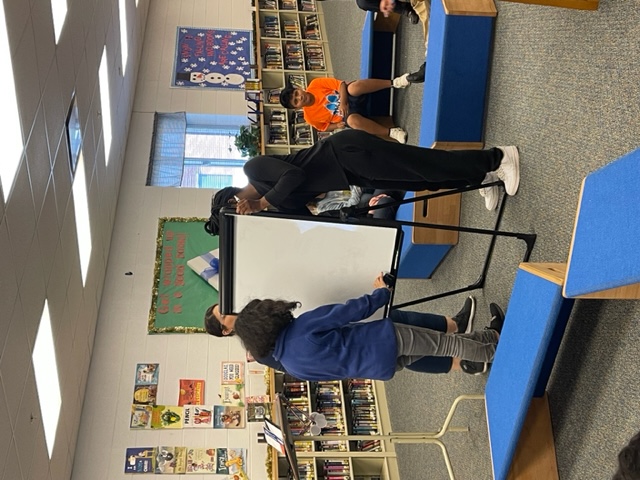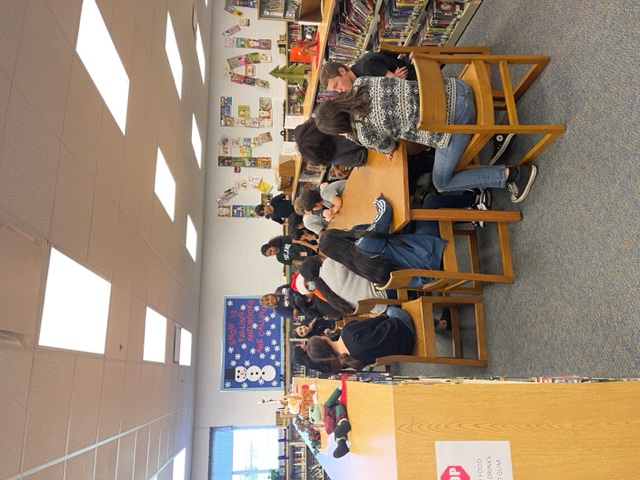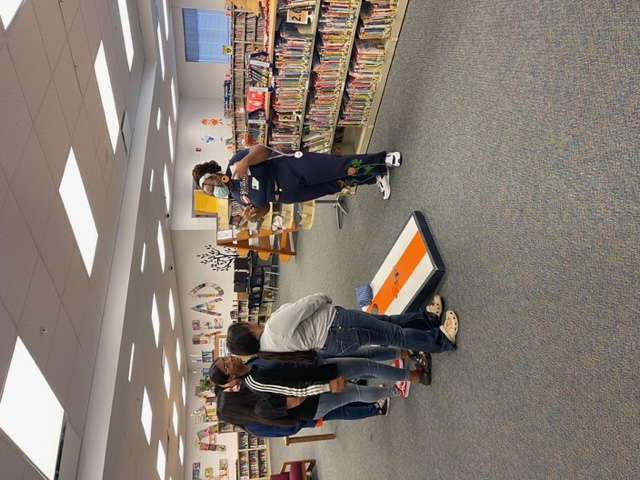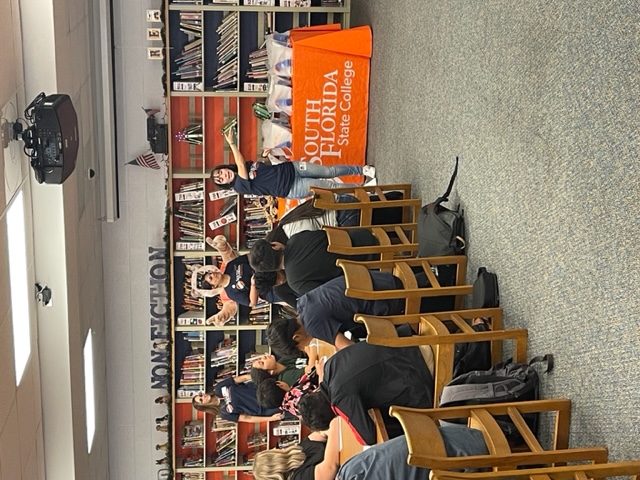 AVID Candy Gram Fundraiser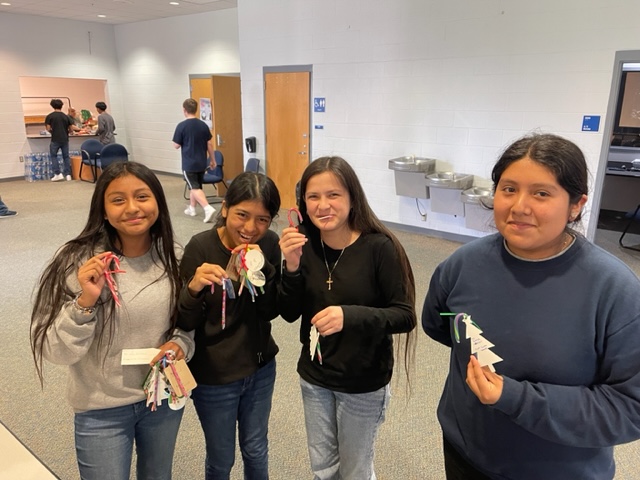 AVID Christmas Party
On Tuesday, December 20th, all AVID students got together under the pavillion during their 7th period AVID class for a time of fun, food, and games.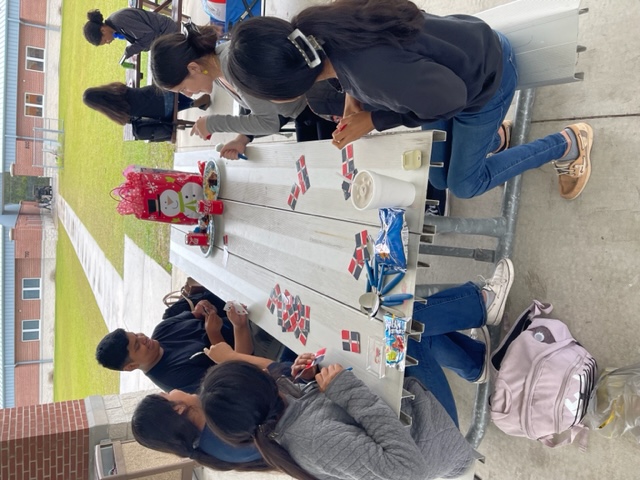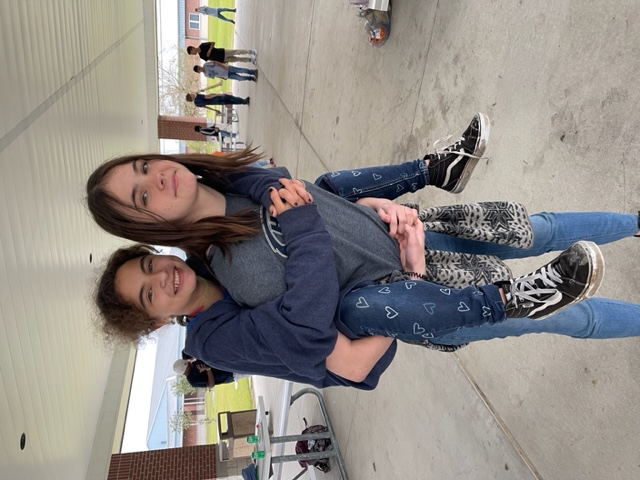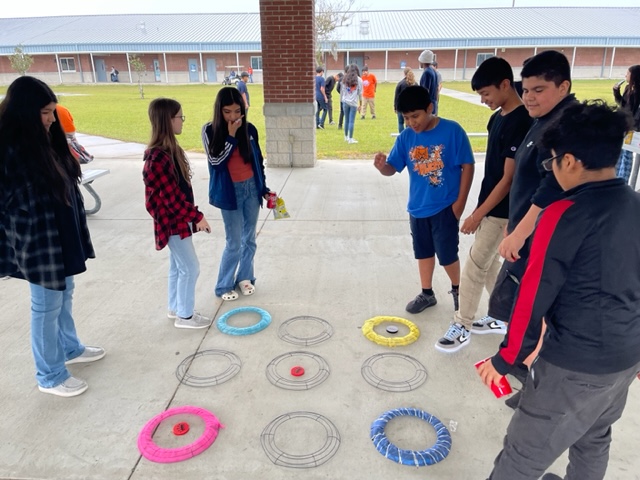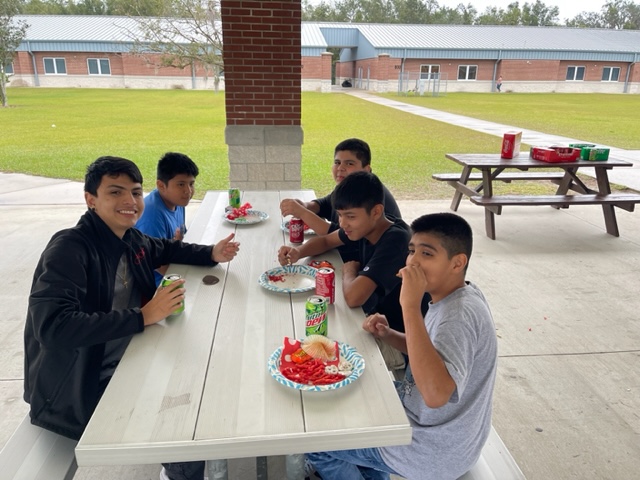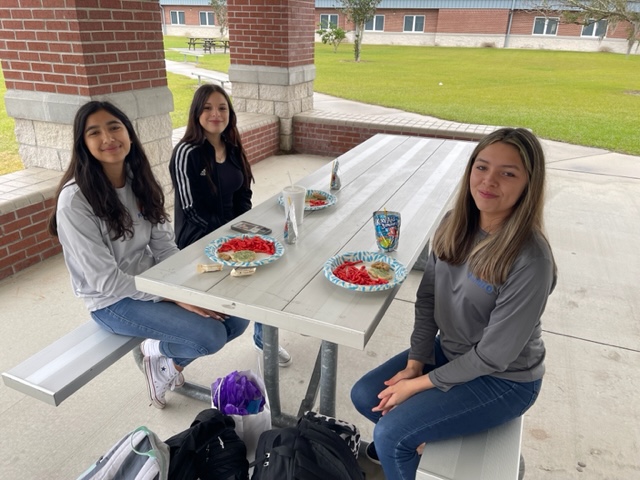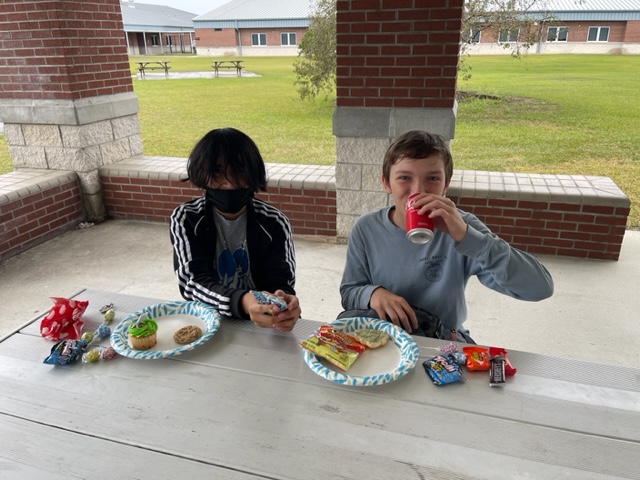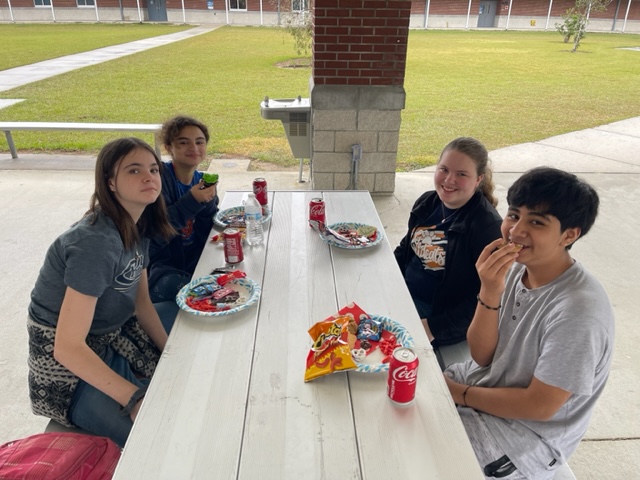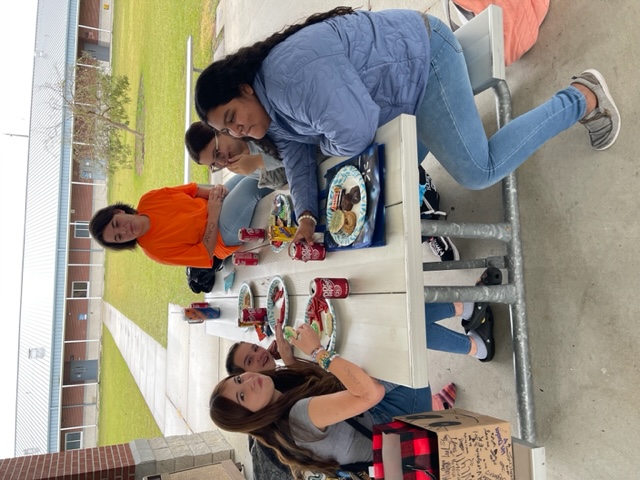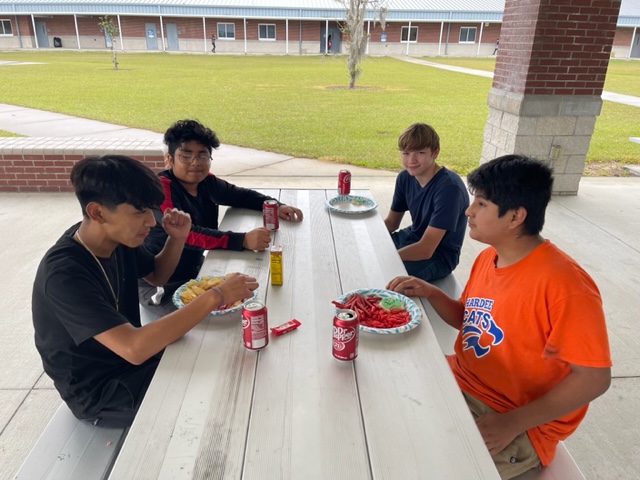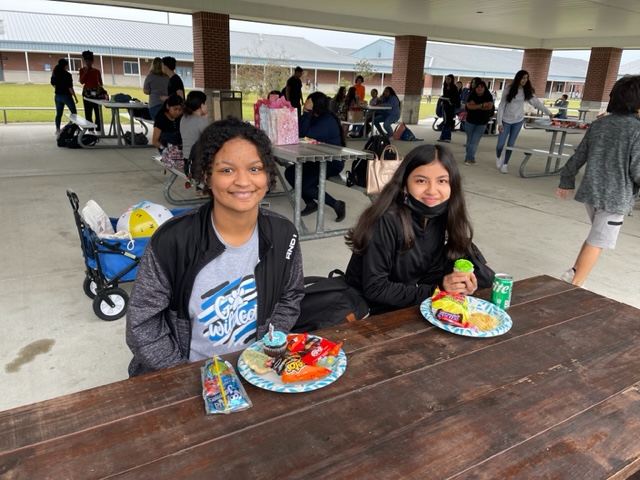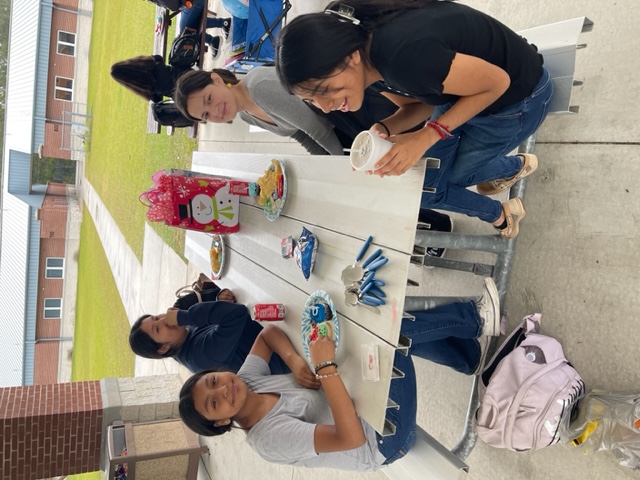 New AVID Shirts!
Thanks to MOSAIC for helping purchase these shirts for our AVID students and site team. 7th grade AVID students, Teresa Velasco-Rojas and Jaqueline Romero-Serrano, designed the shirts which say "If you can believe it, the mind can achieve it" by Ronnie Lott, a former NFL player, on the back, and have the graduation year of each class on the sleeve.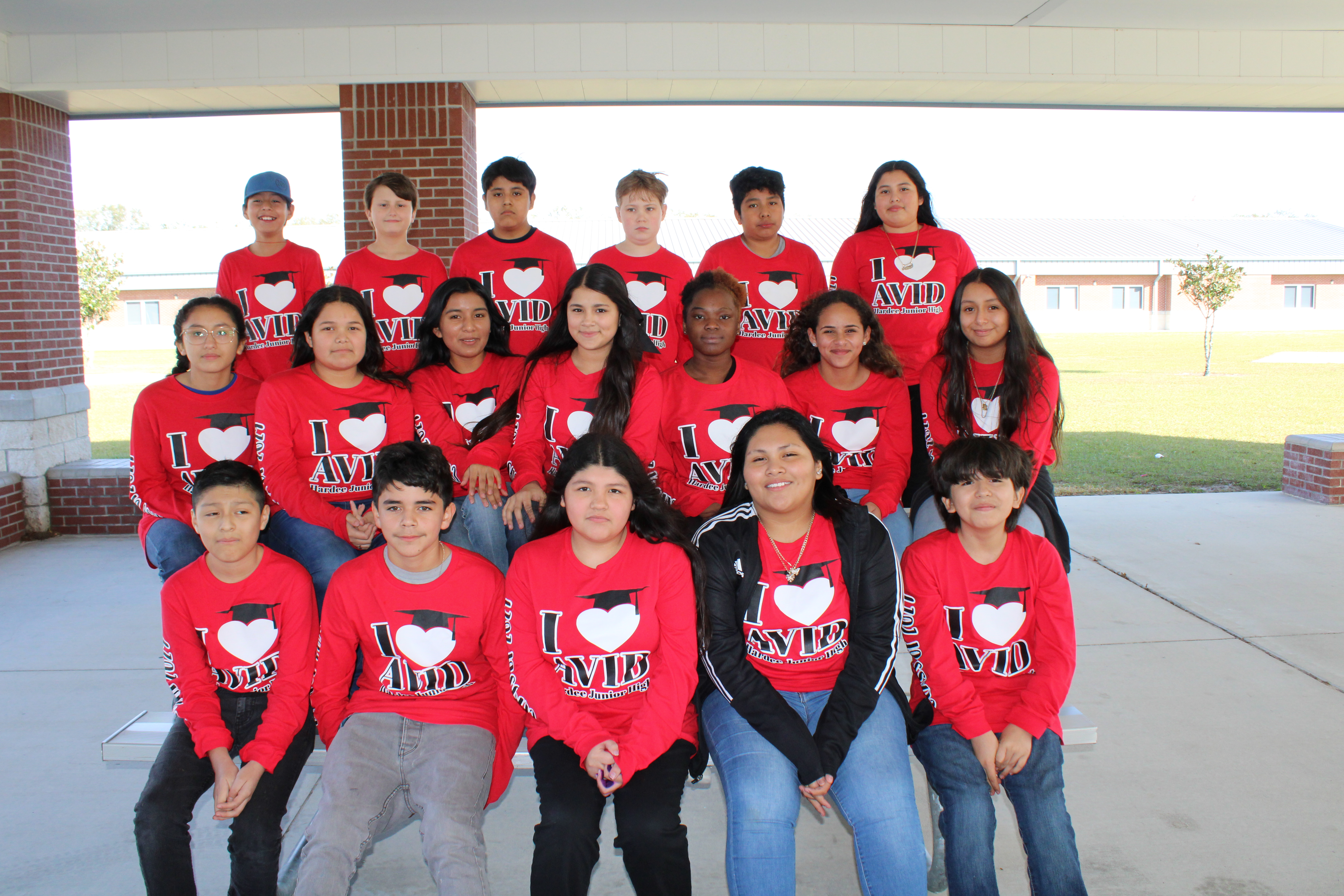 6th Grade AVID Students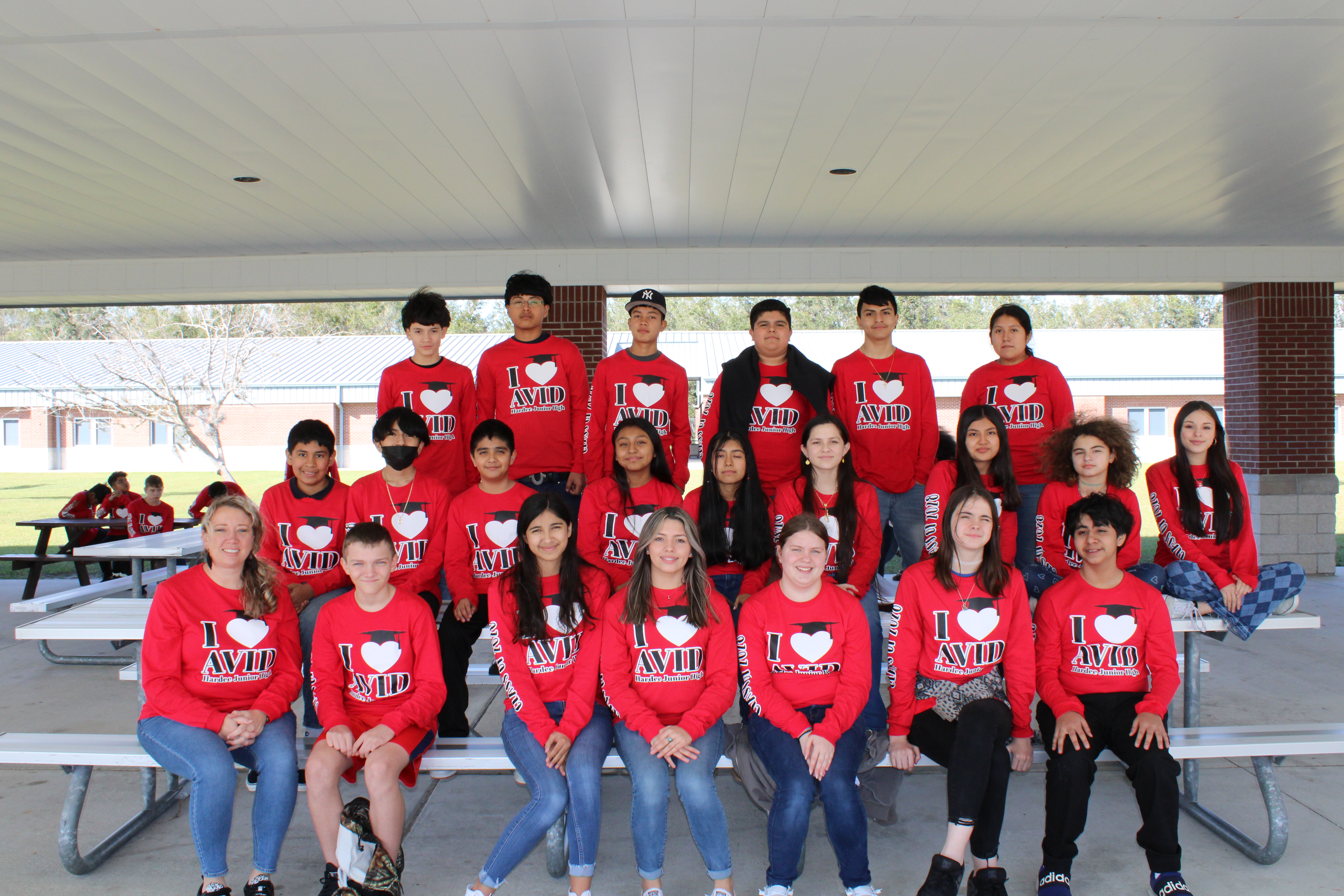 7th Grade AVID Students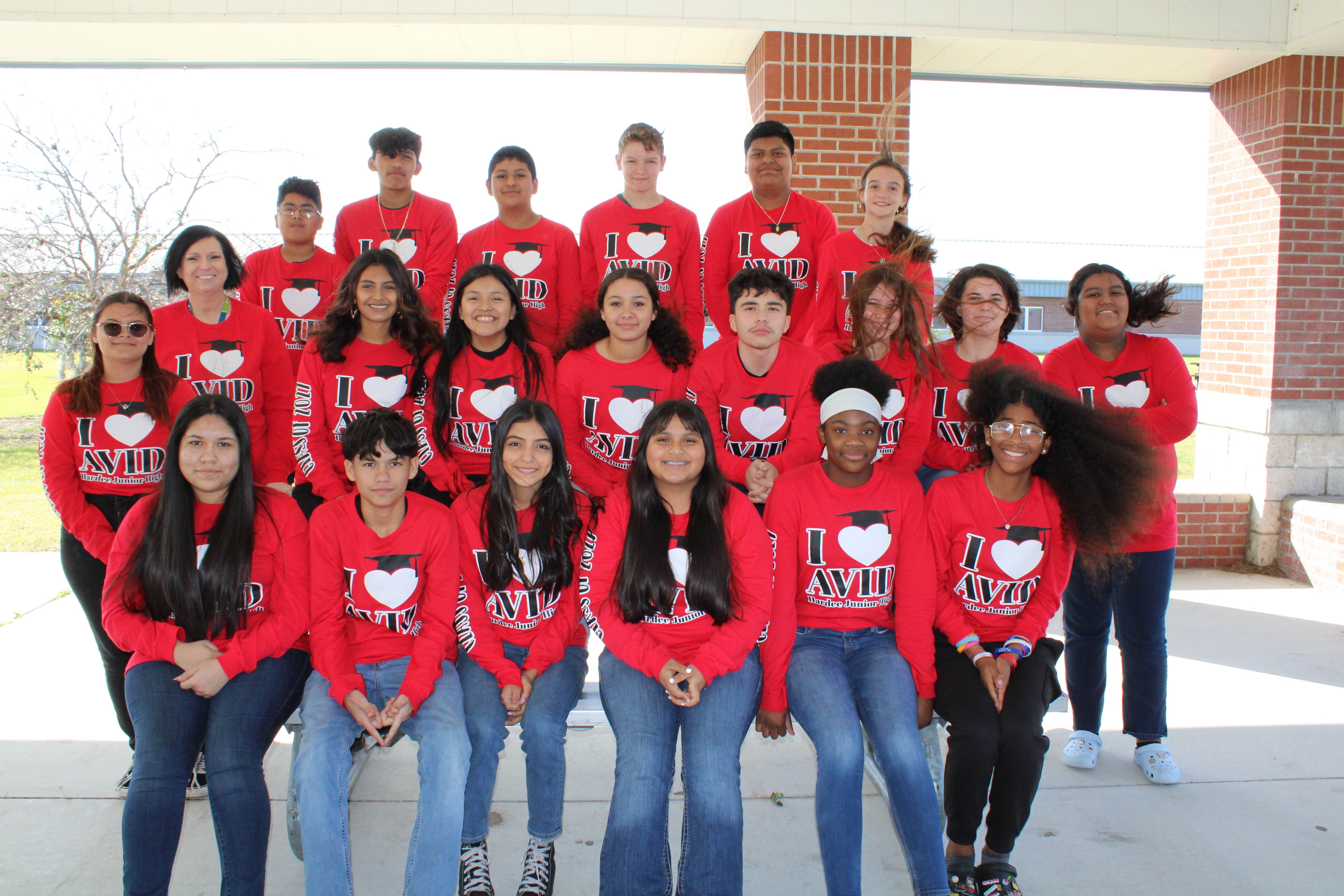 8th Grade AVID Students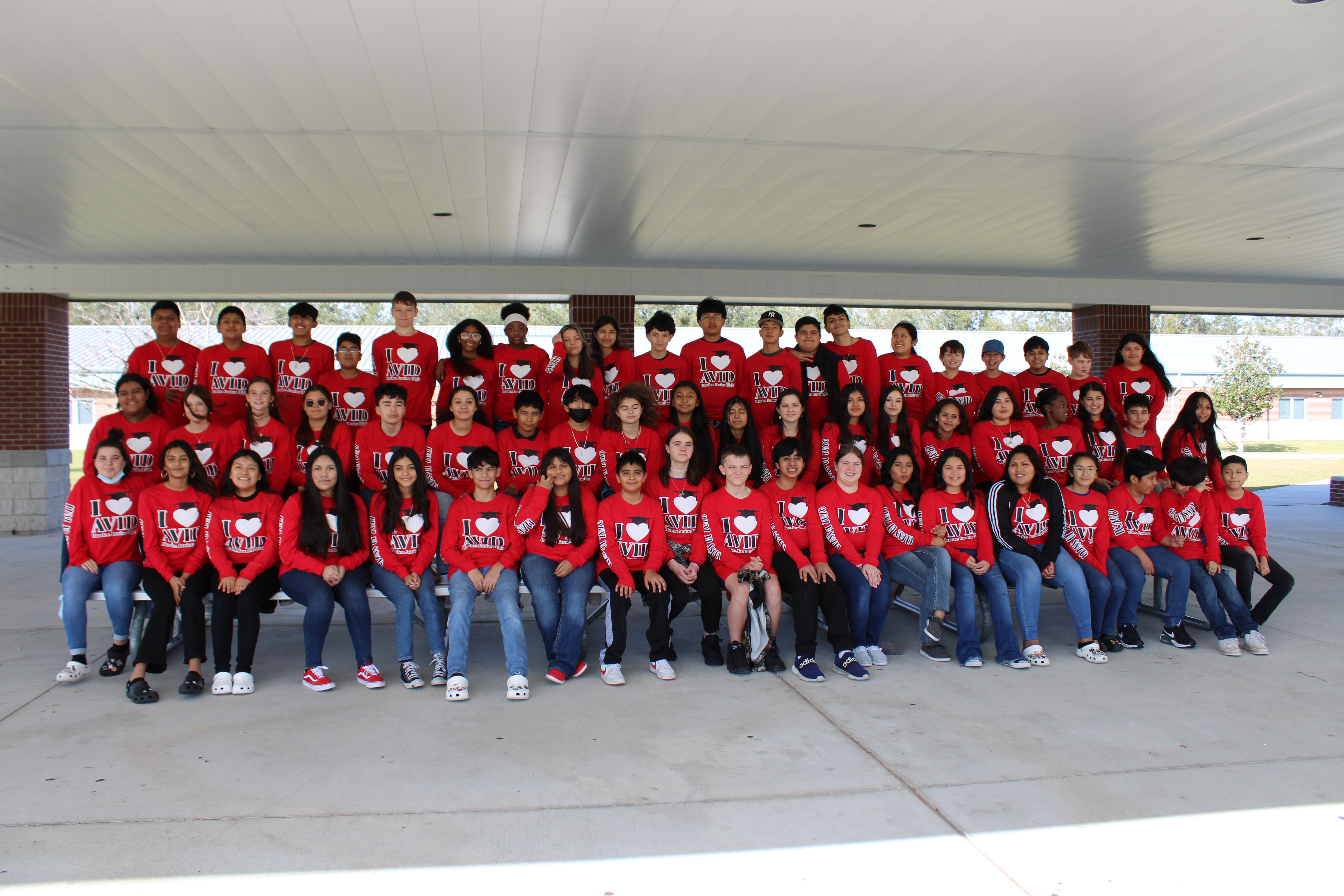 HJH AVID Students
Vision Boards
7th grade AVID students started the year off with thinking about their vision for the year and creating a vision board.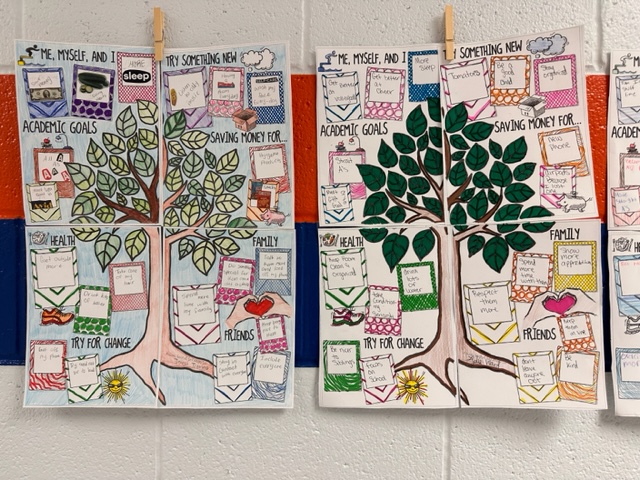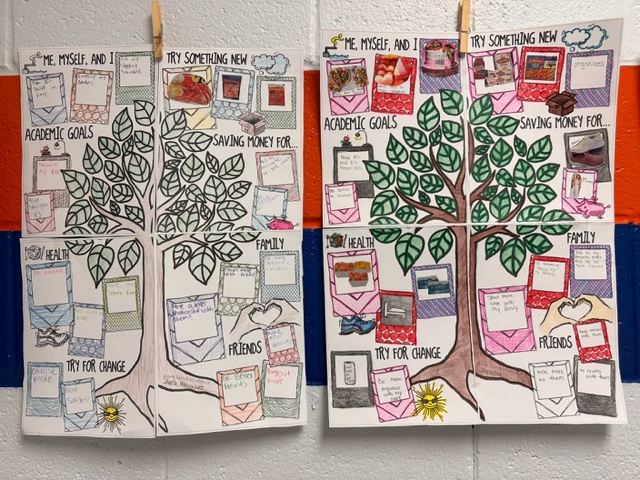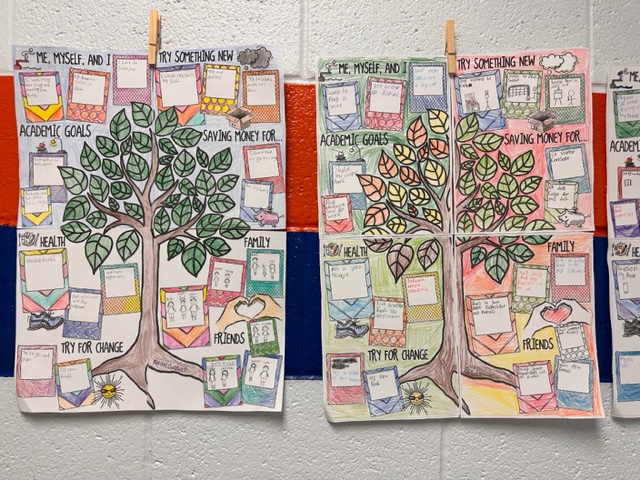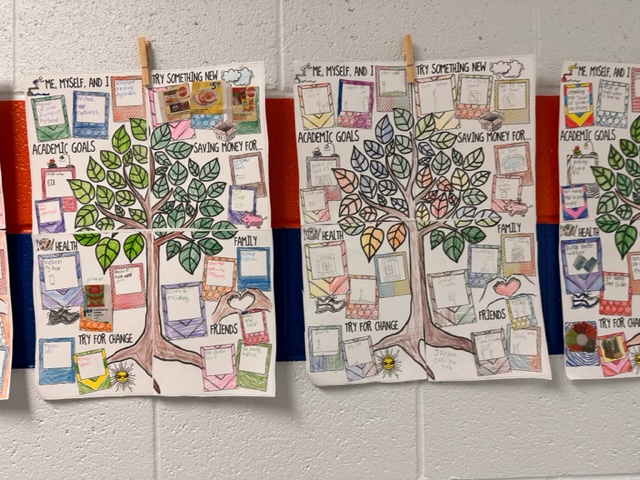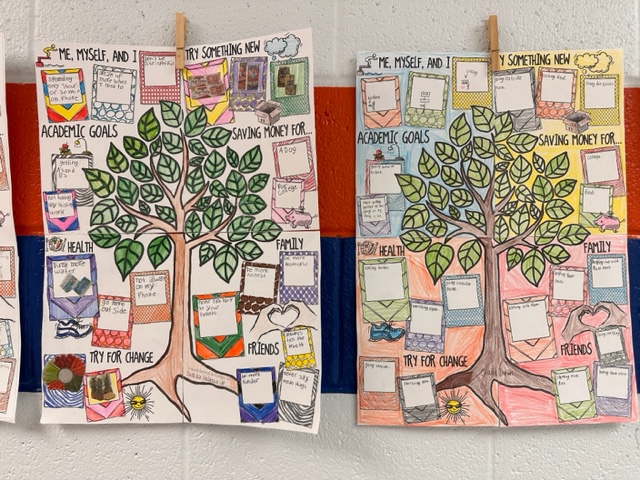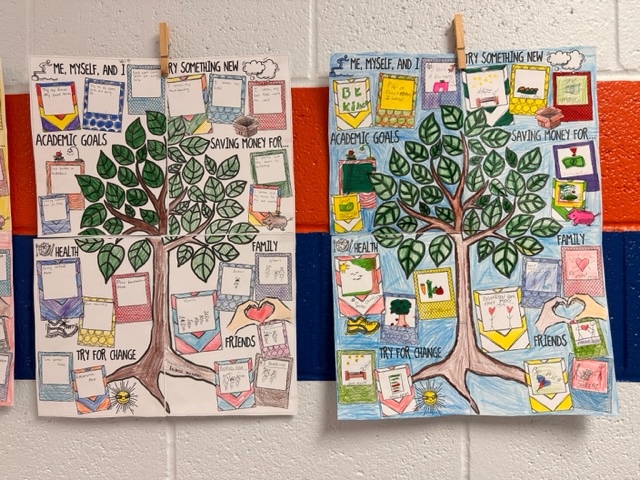 Valentine's Day Fun in 7th Grade AVID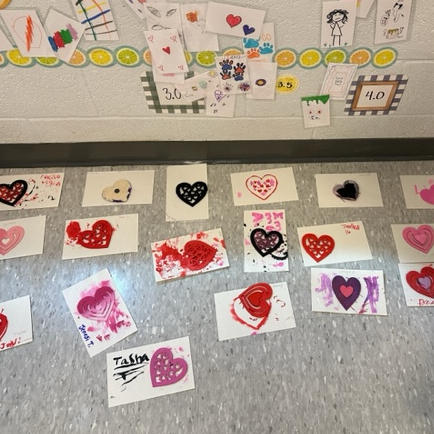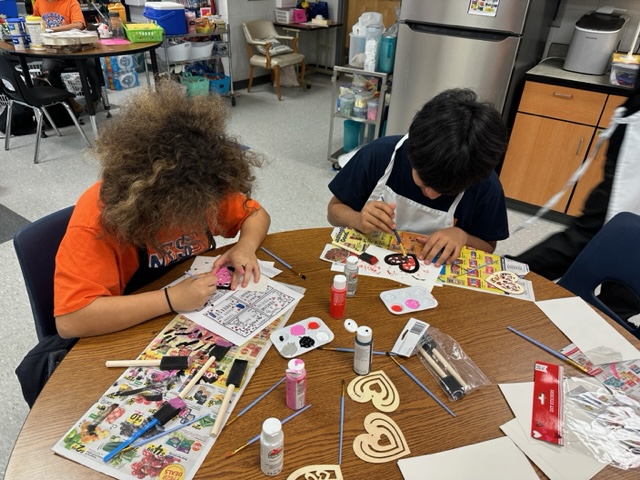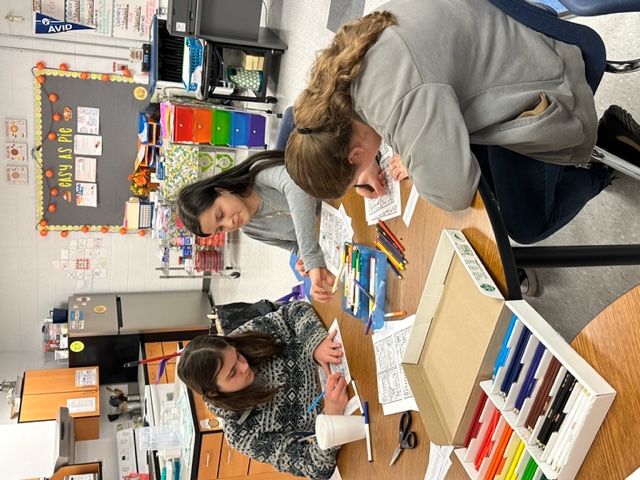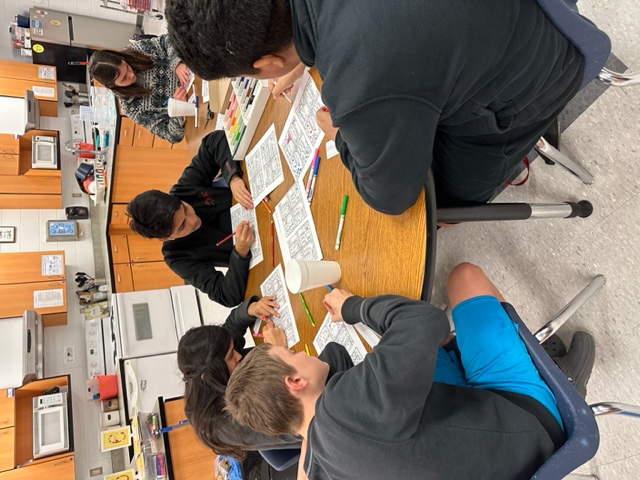 AVID Field Trip
On February 22, 6th, 7th, and 8th grade AVID students went to Southeastern University for a tour and lunch in their buffet-style cafeteria. From there, we went to Wonder Works in Orlando. It was a great day!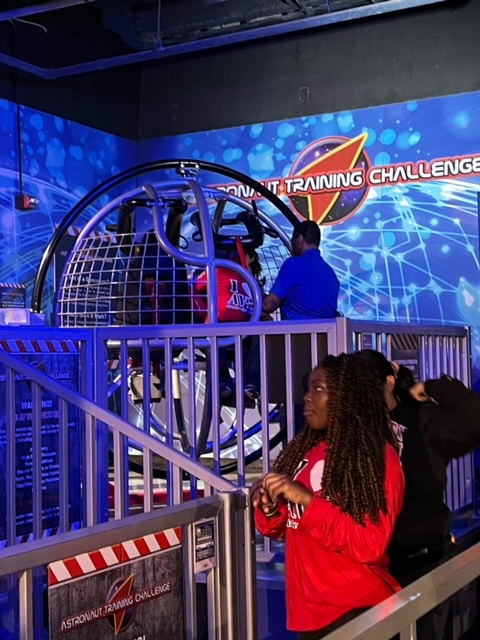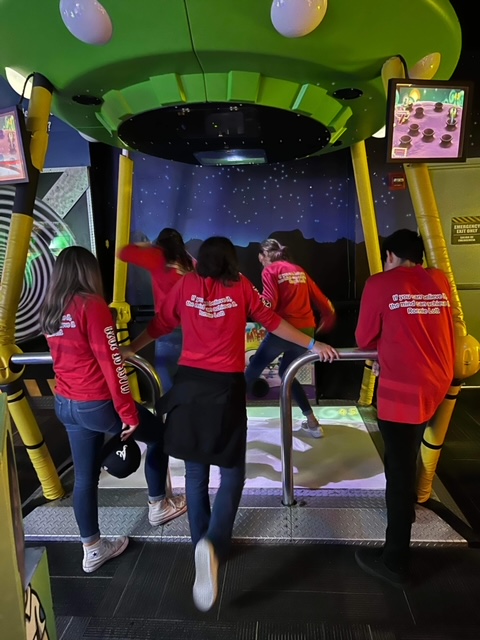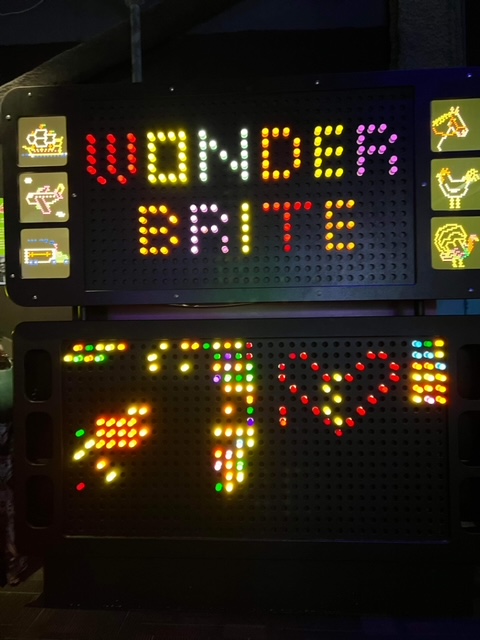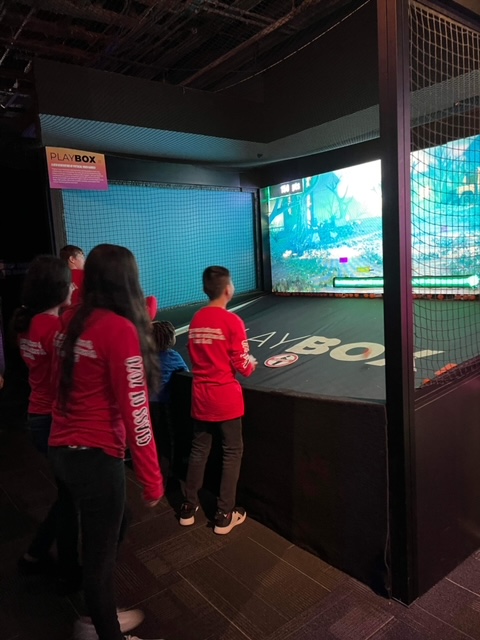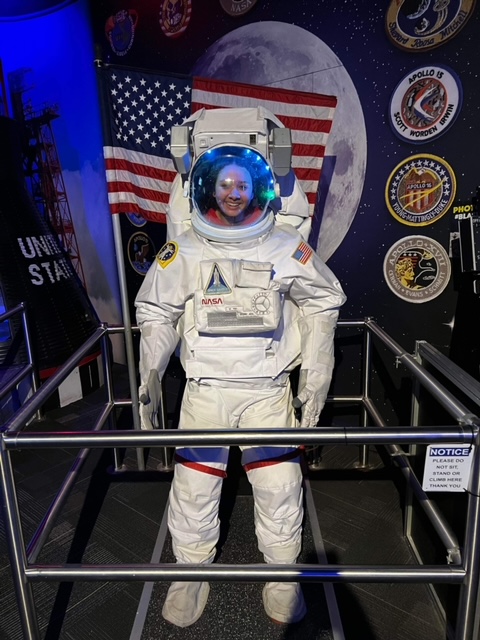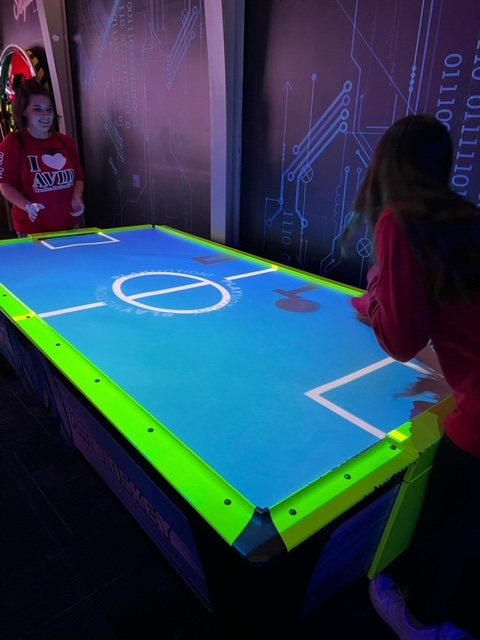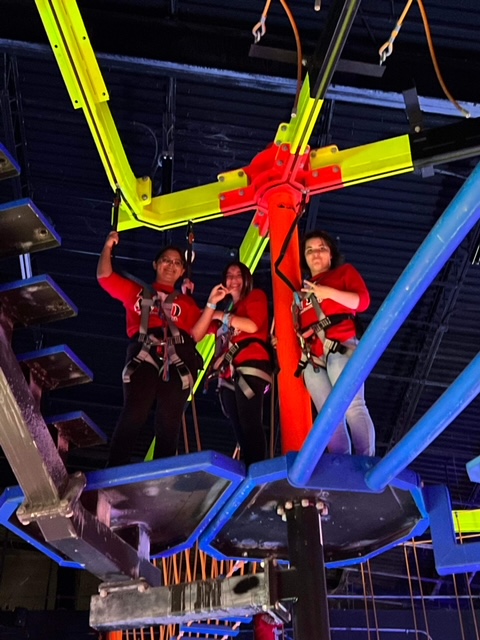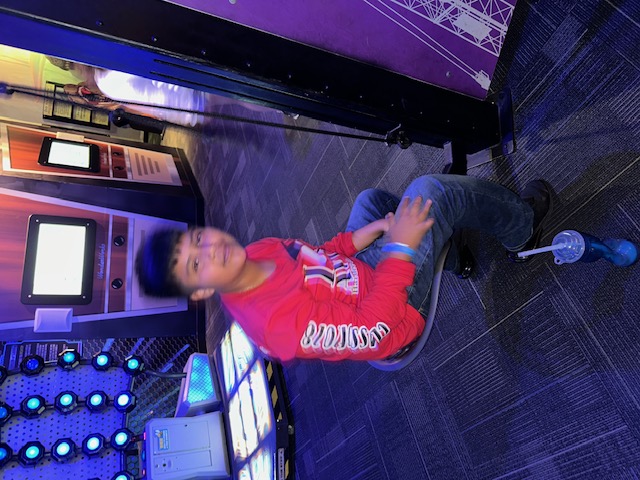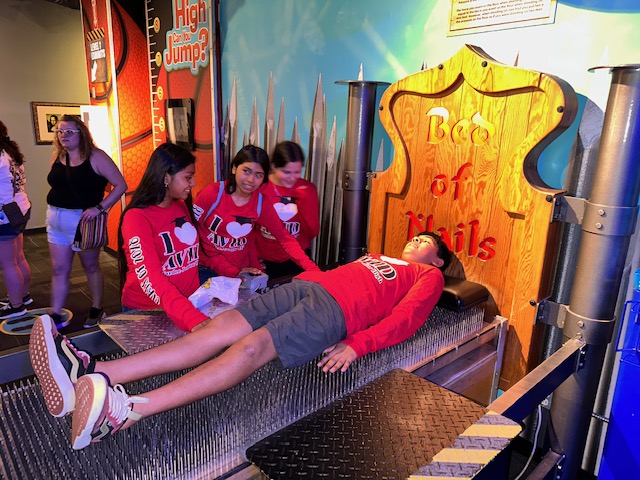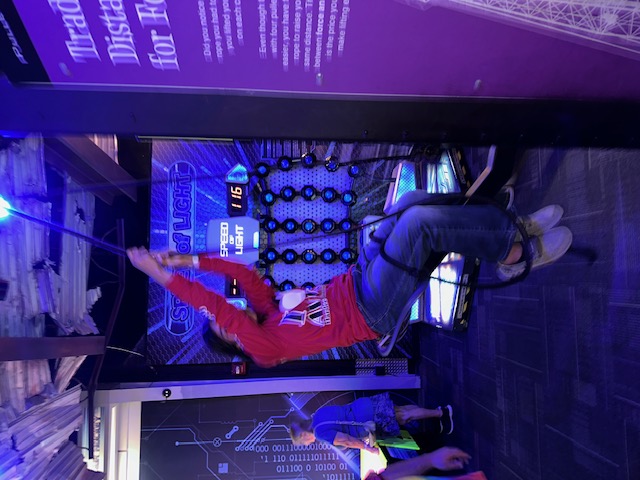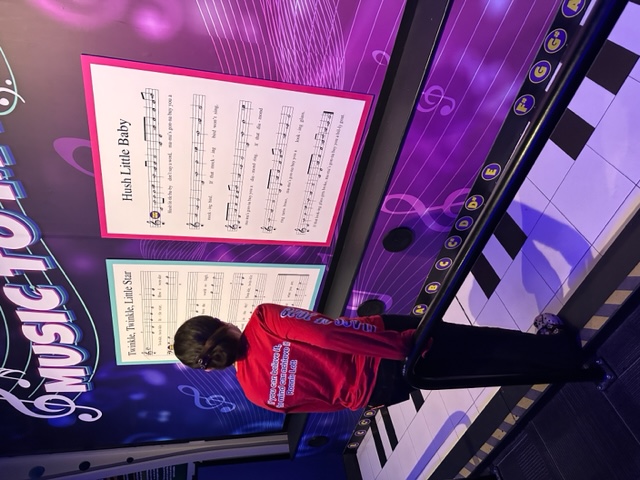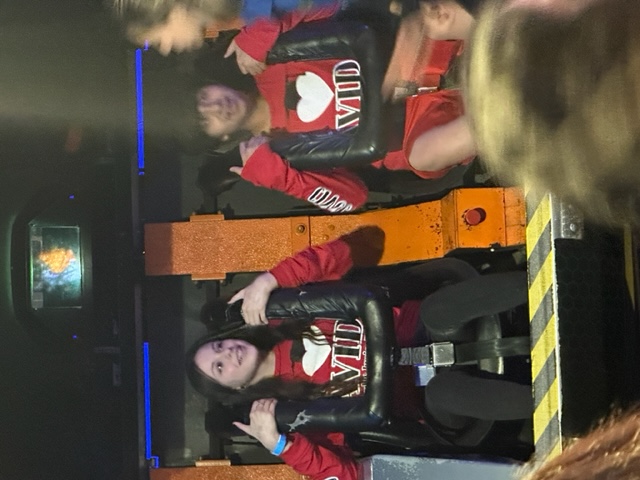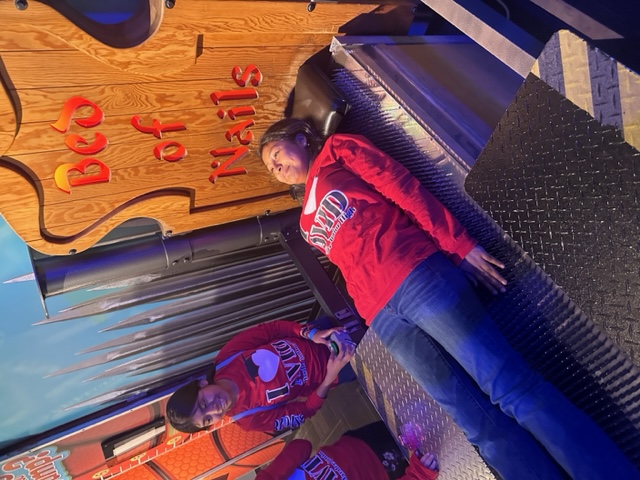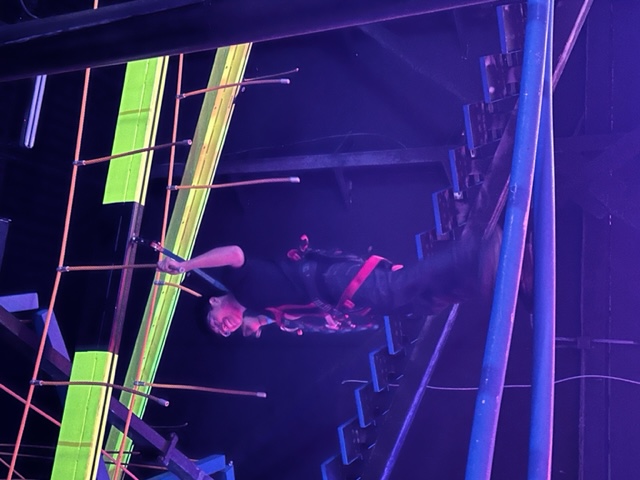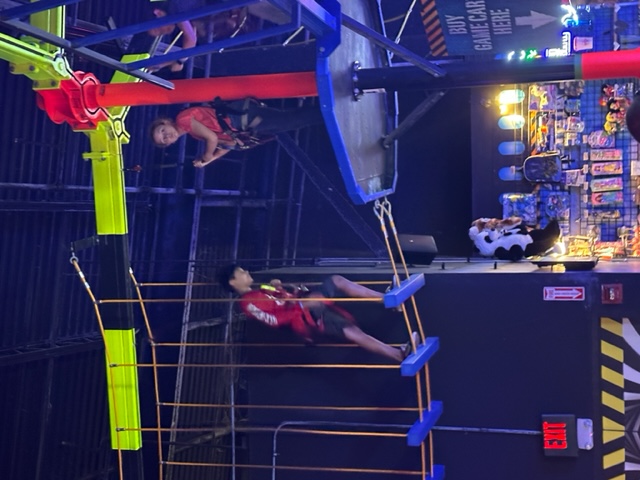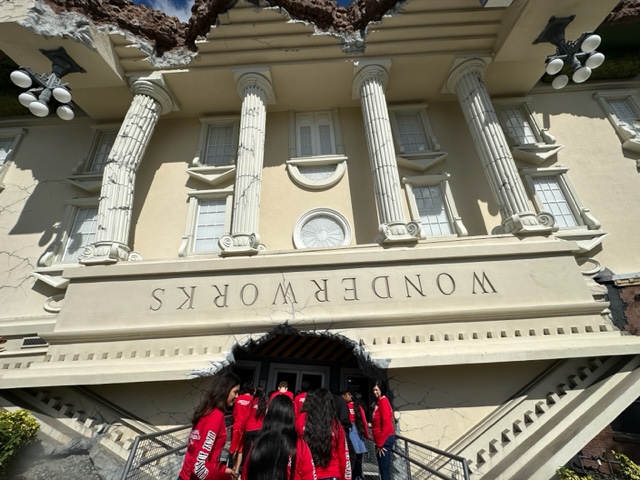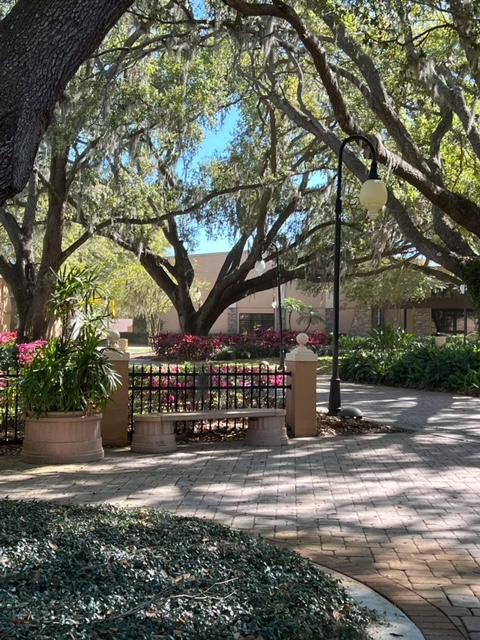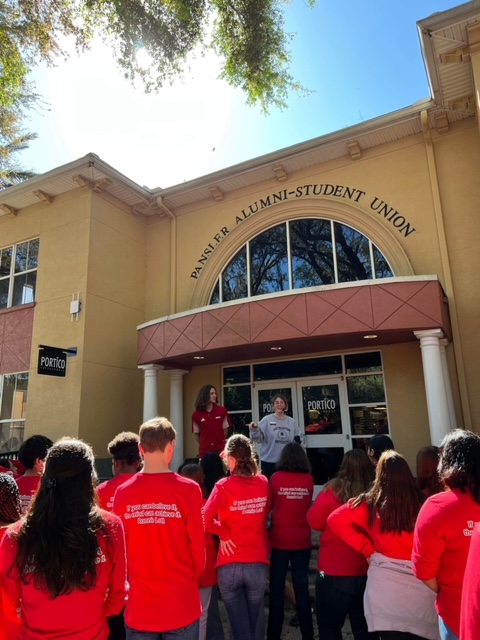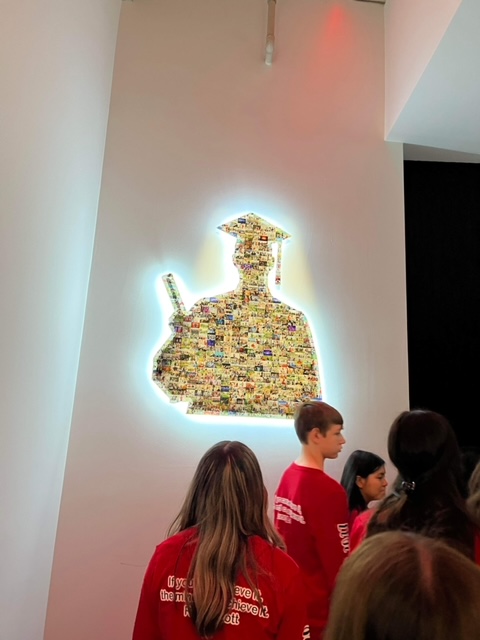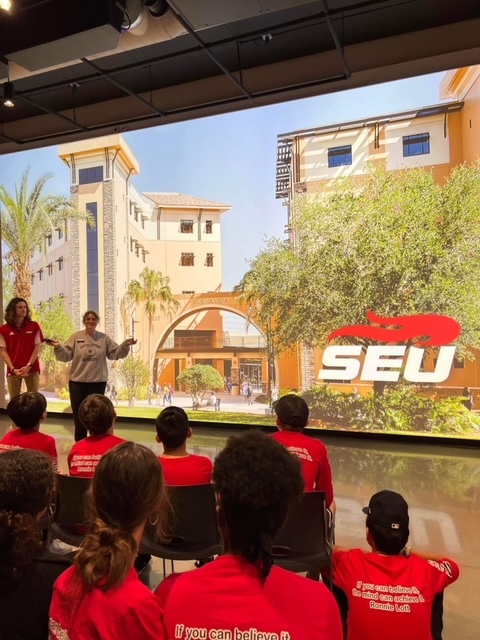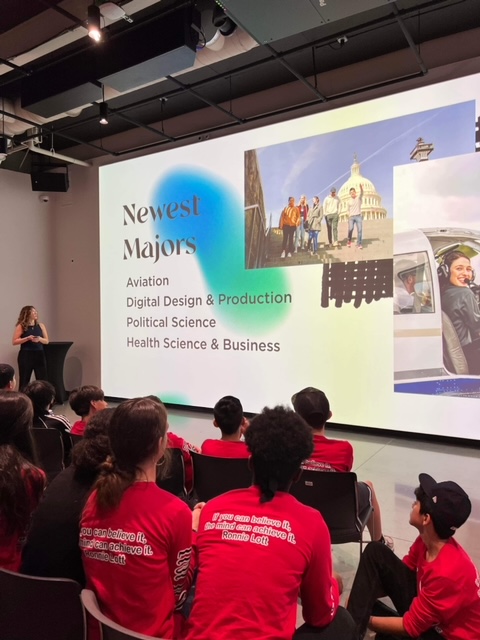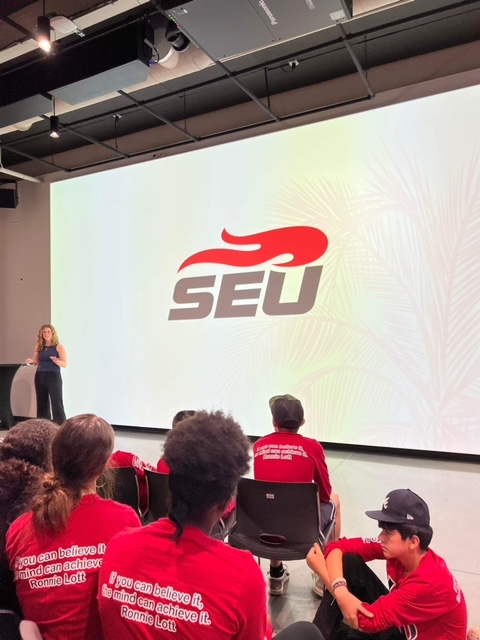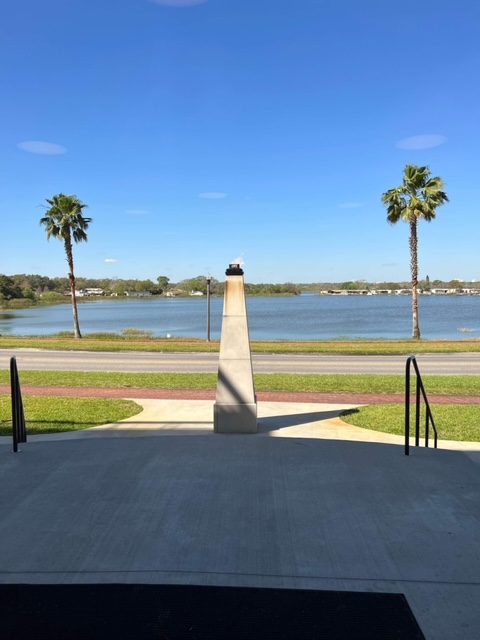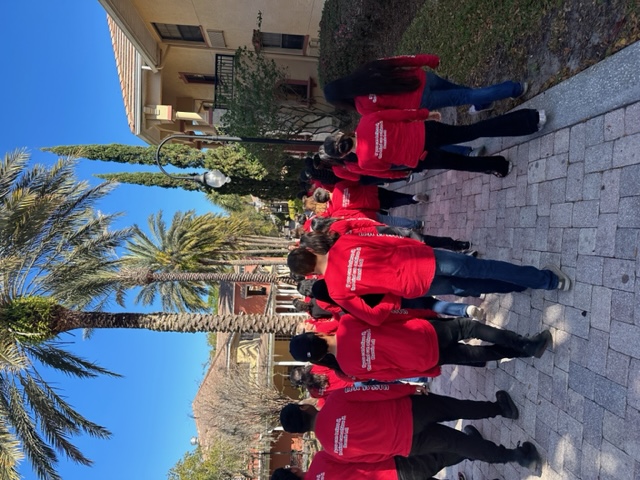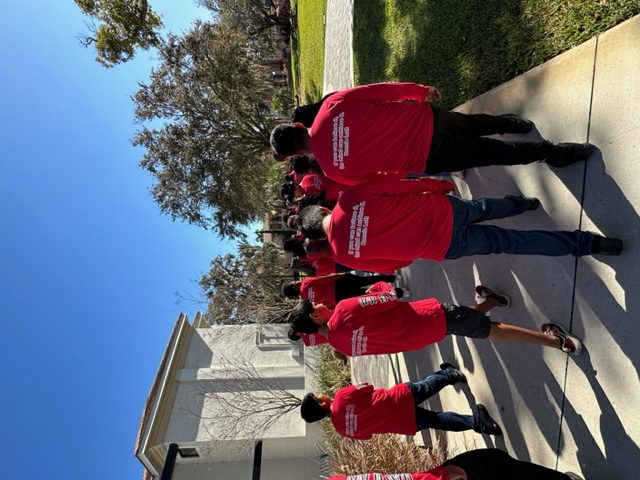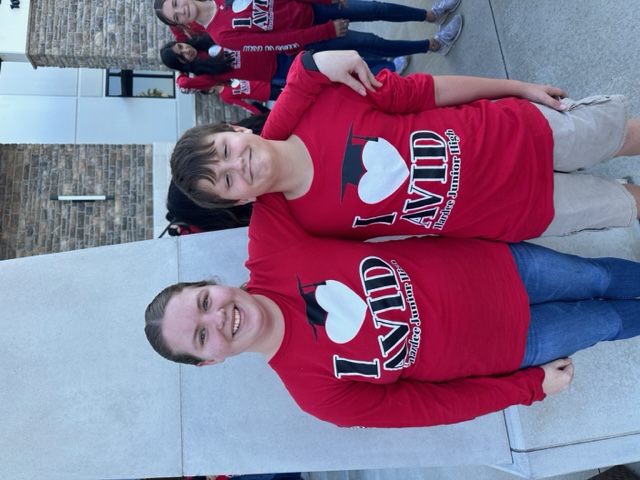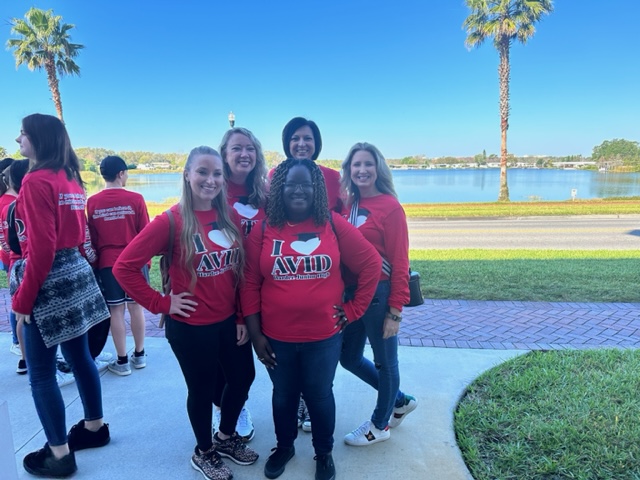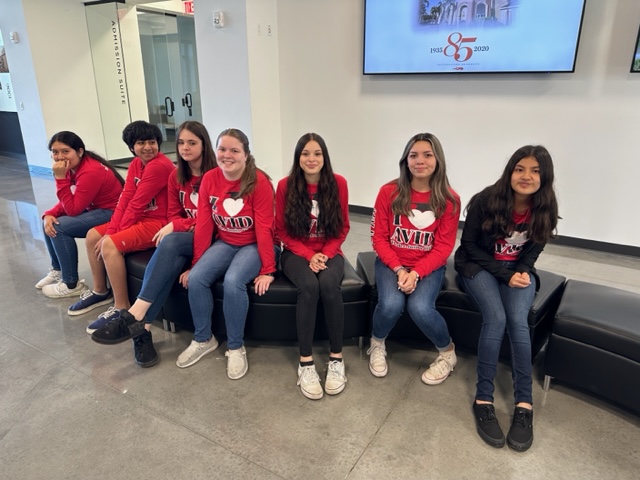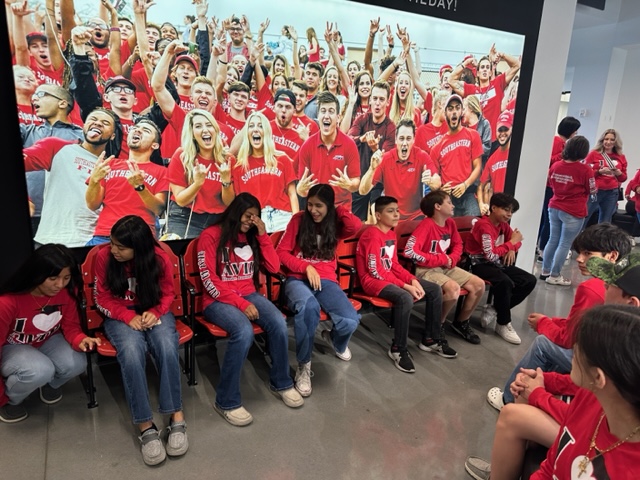 Valentine's Day Bridge STEM Activity in 7th Grade AVID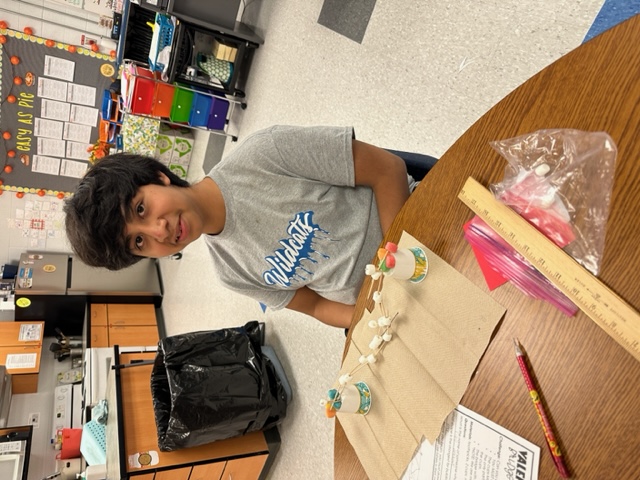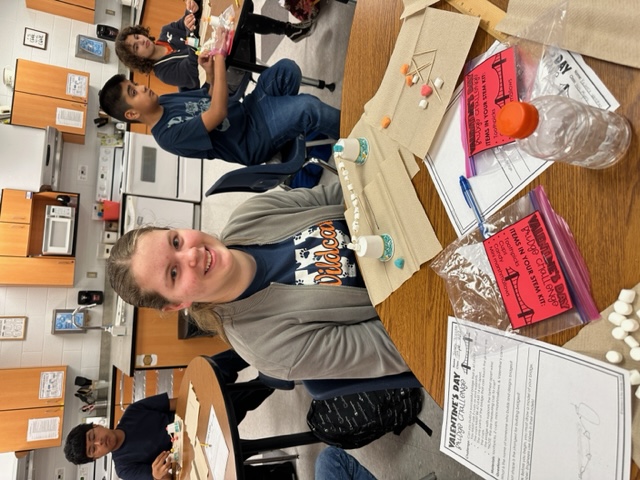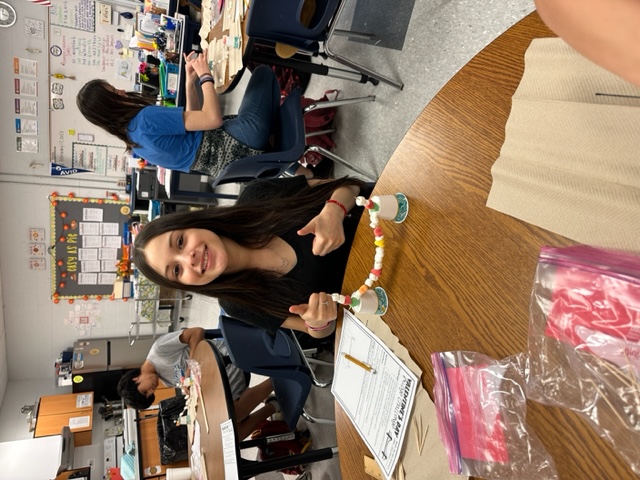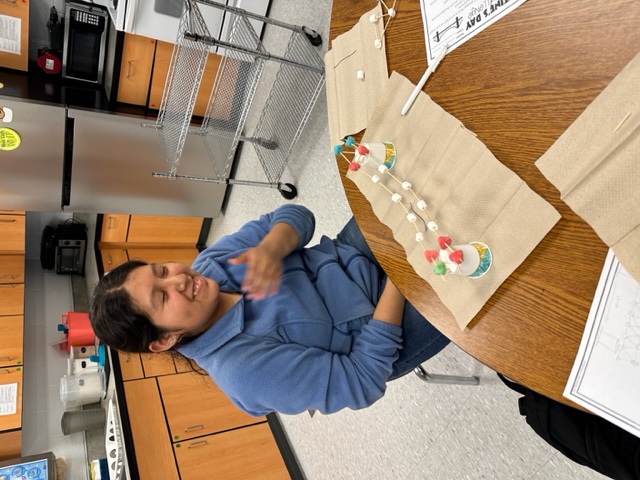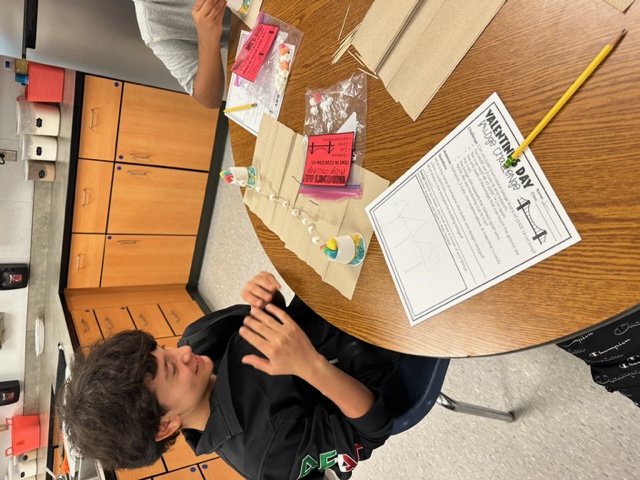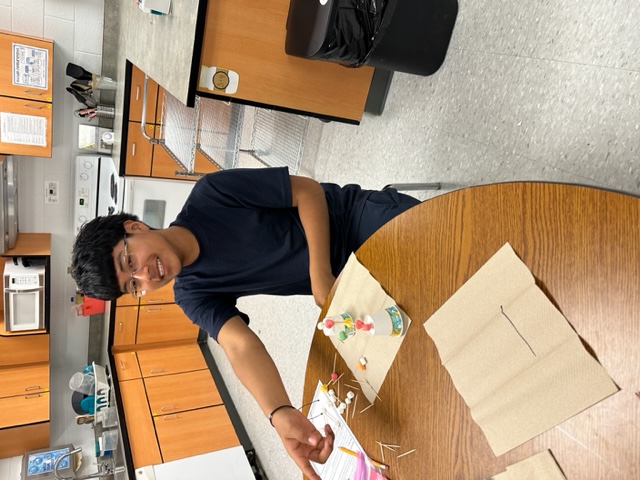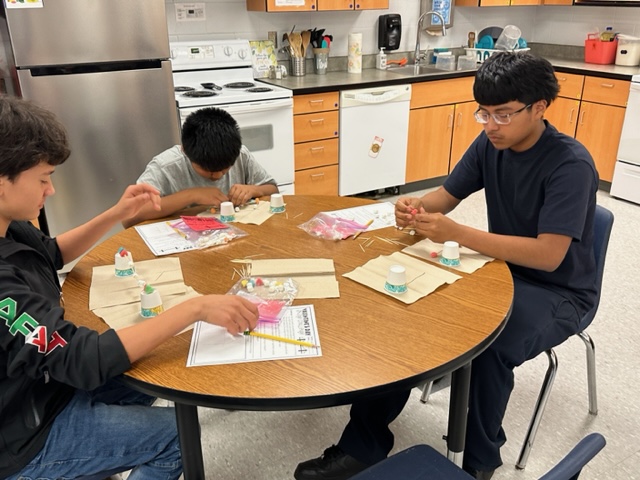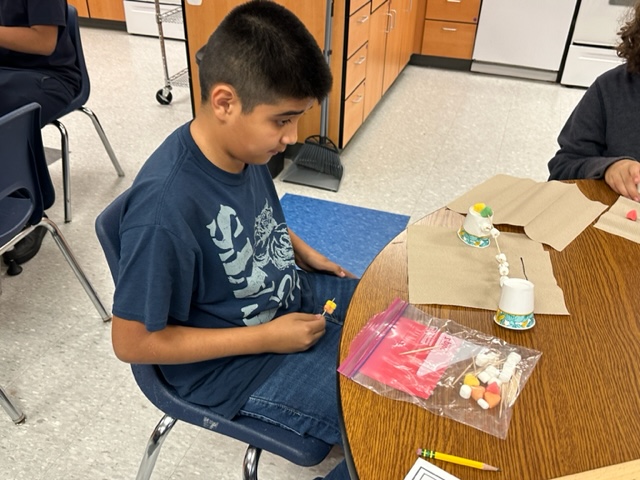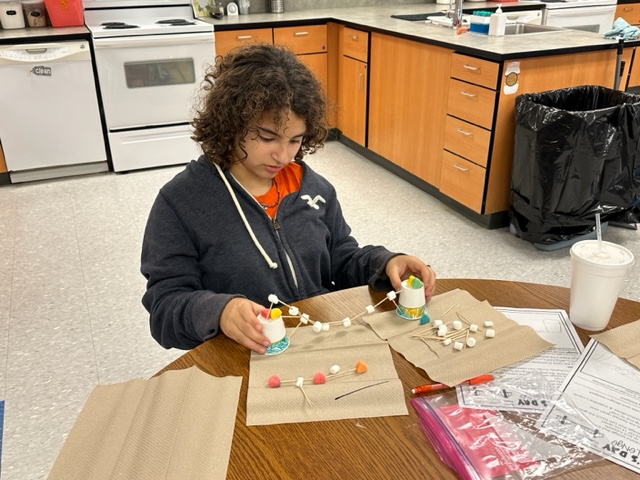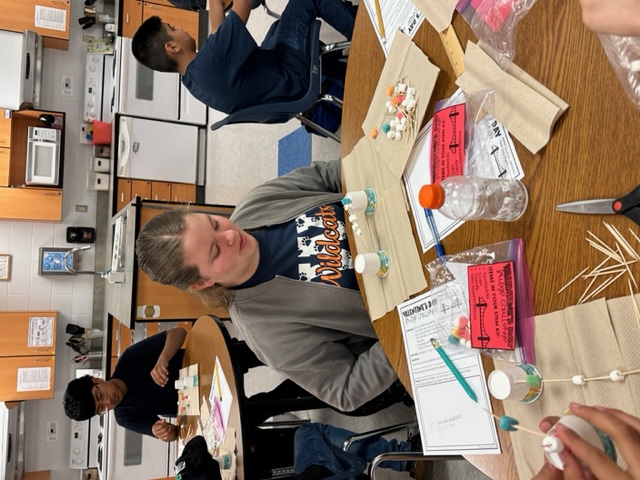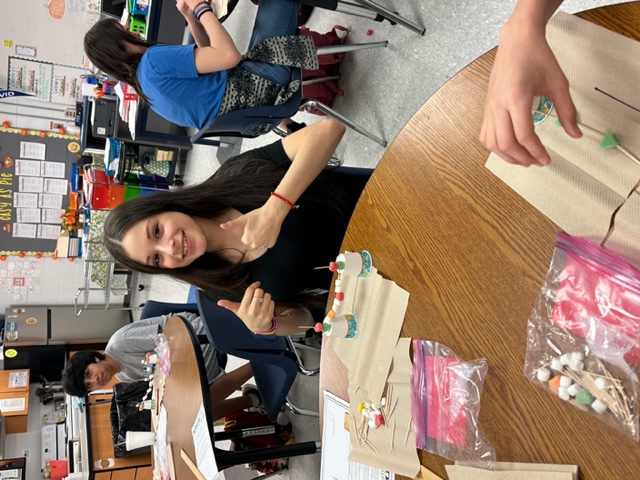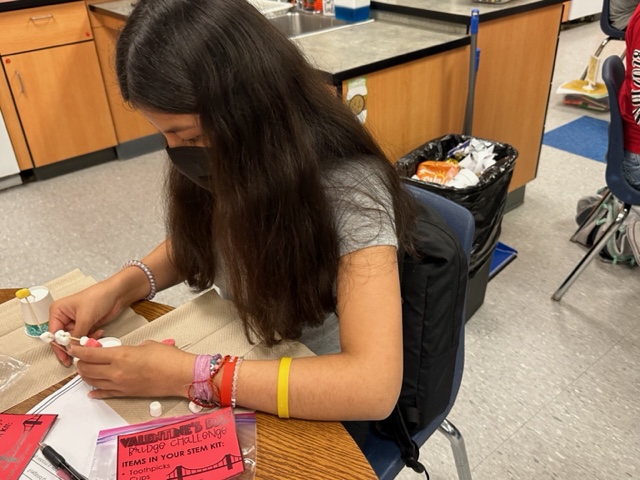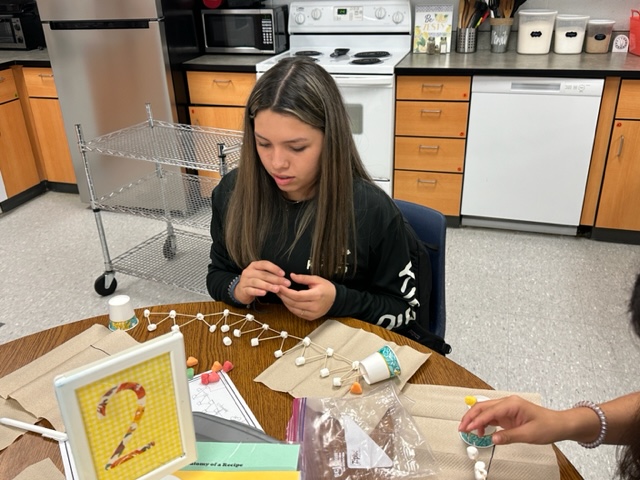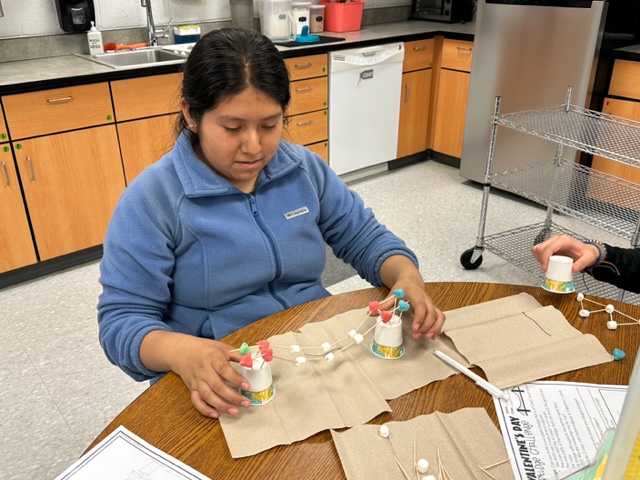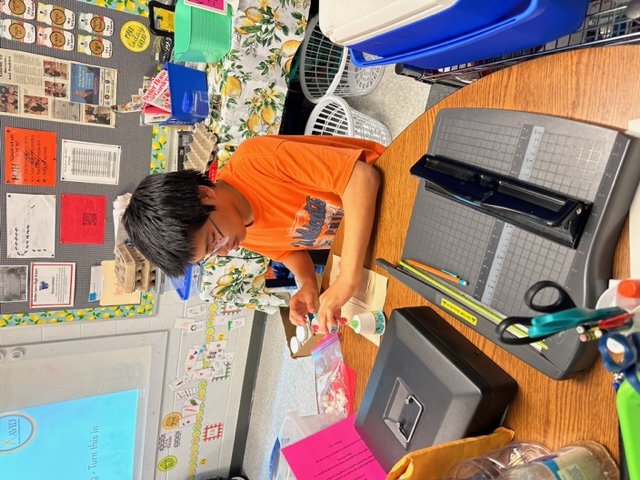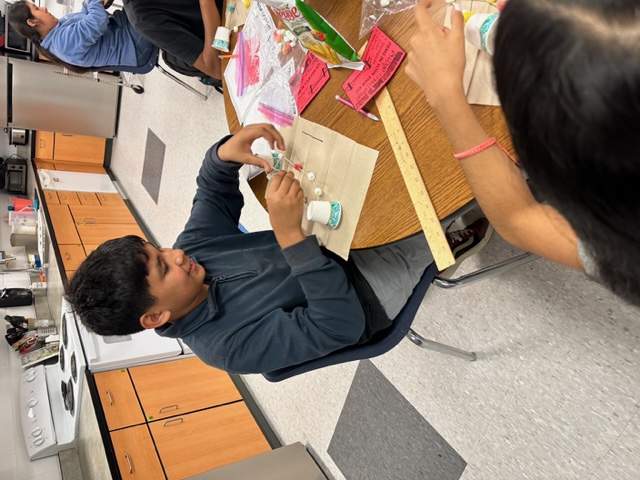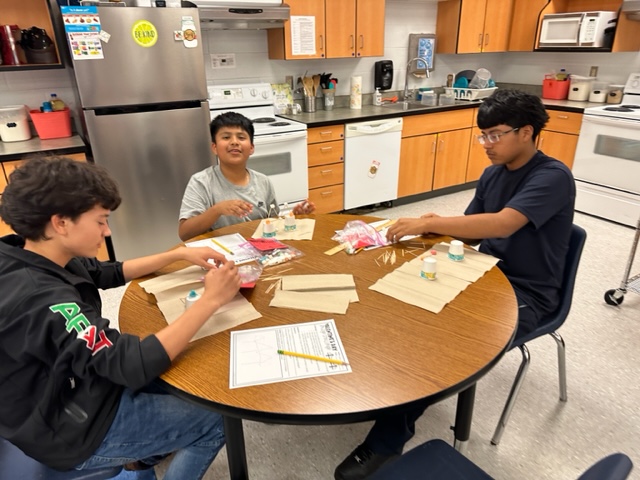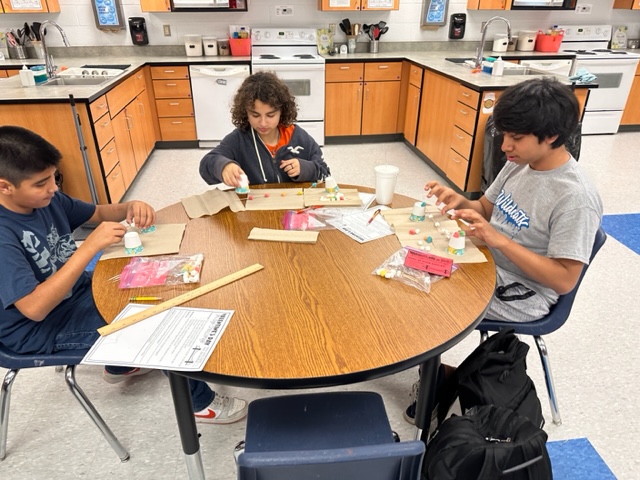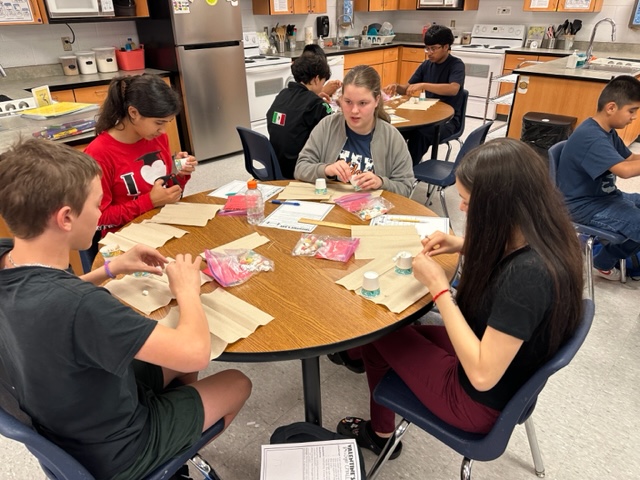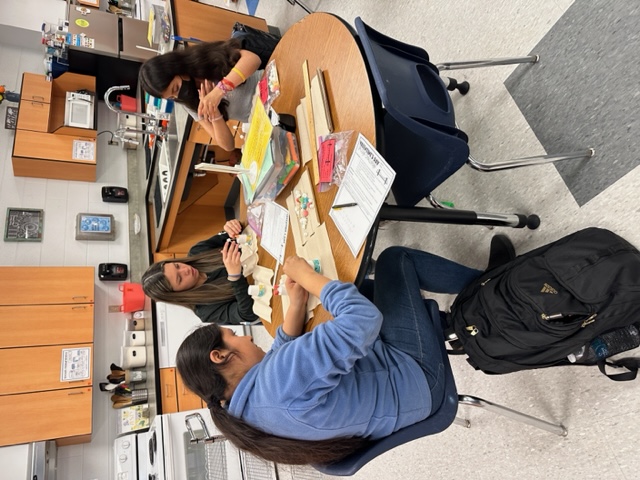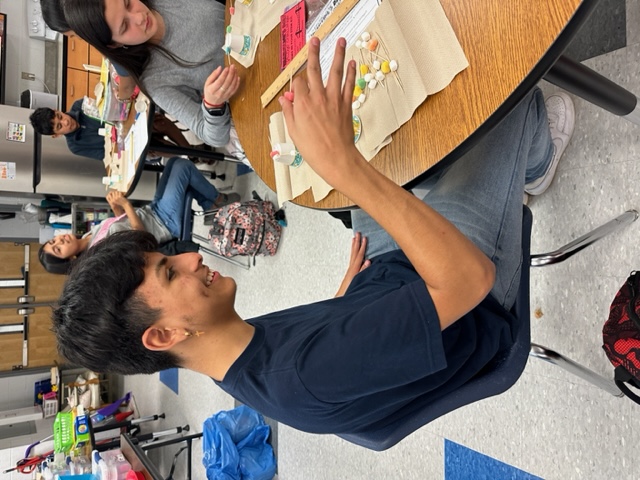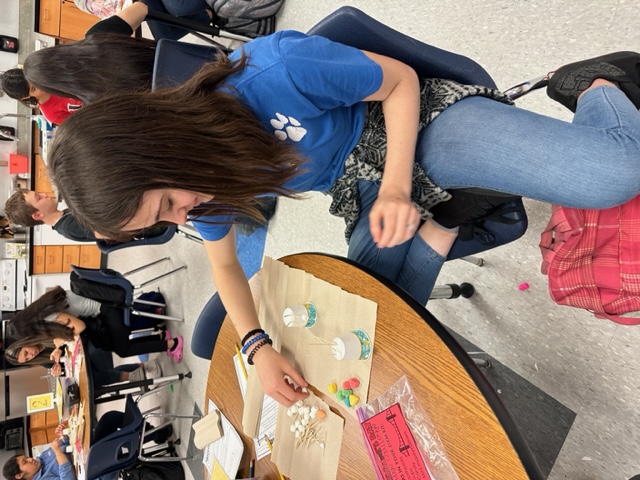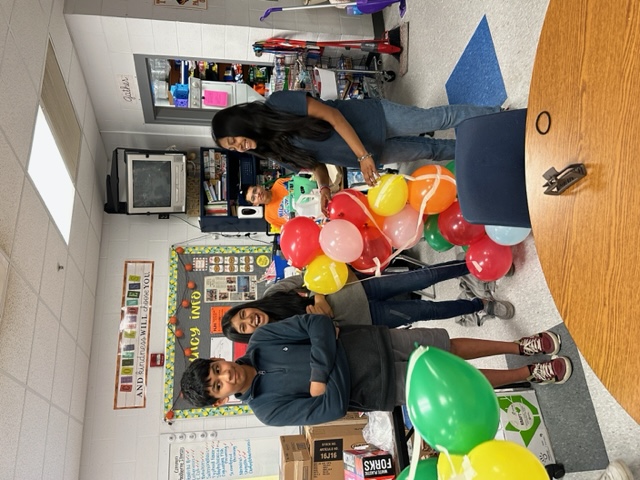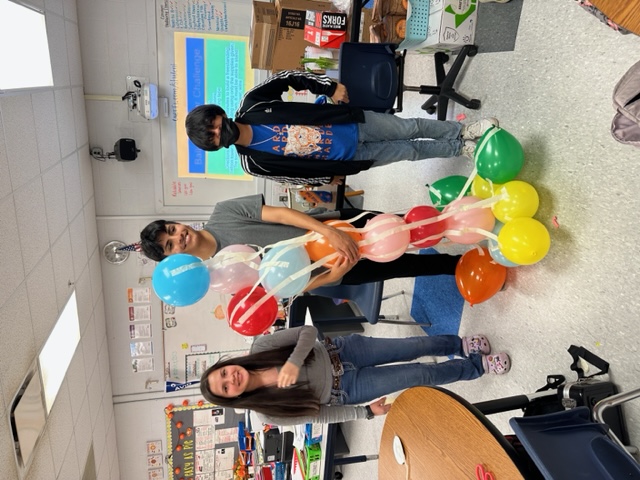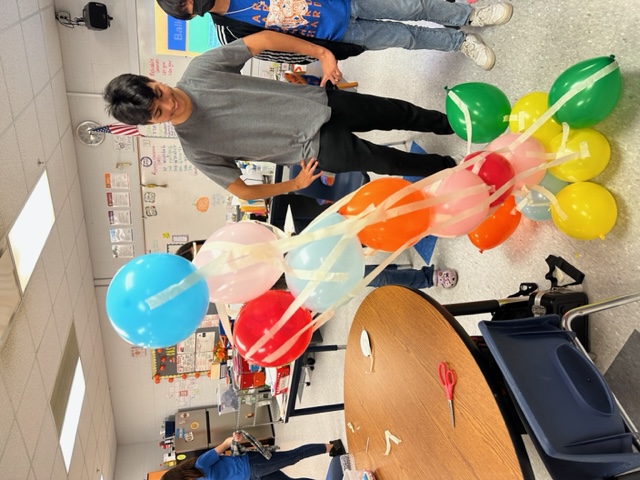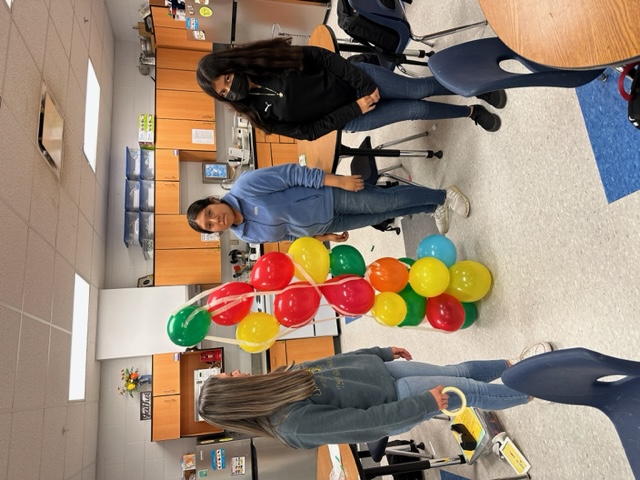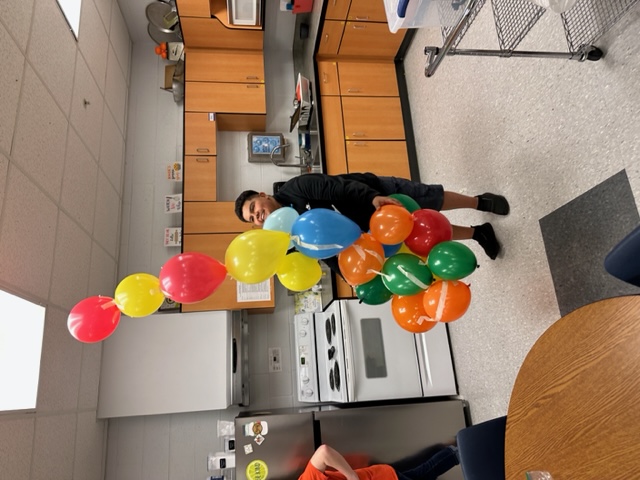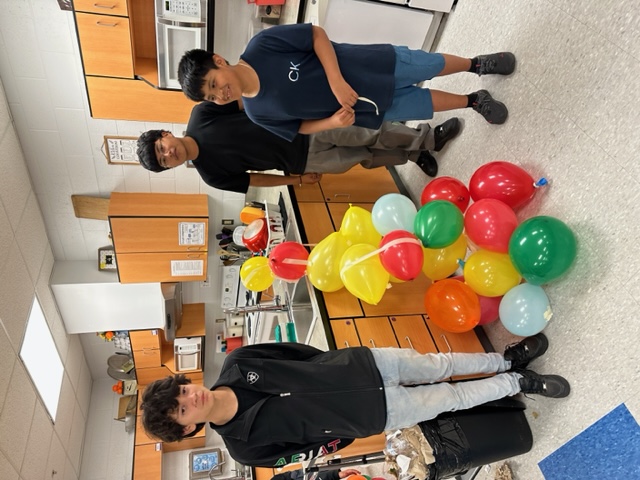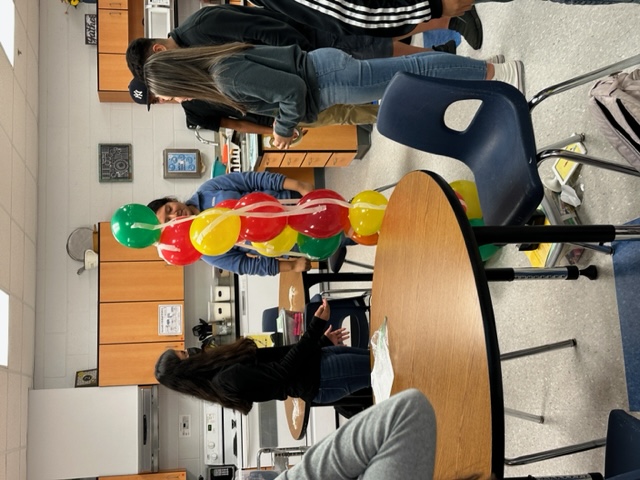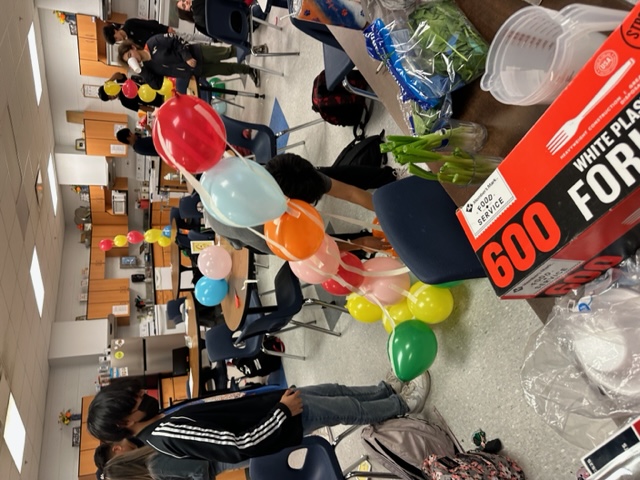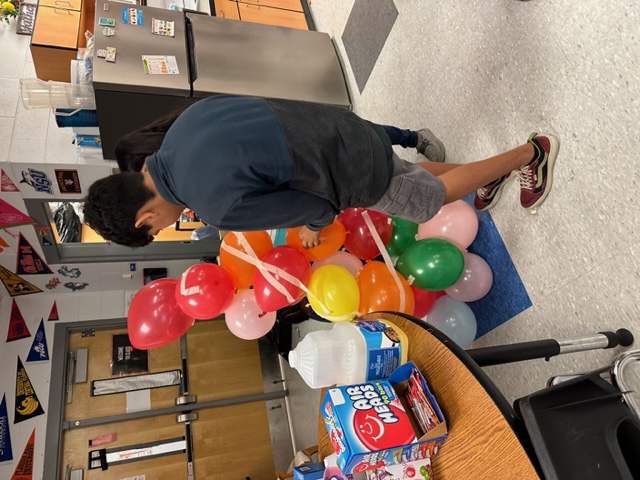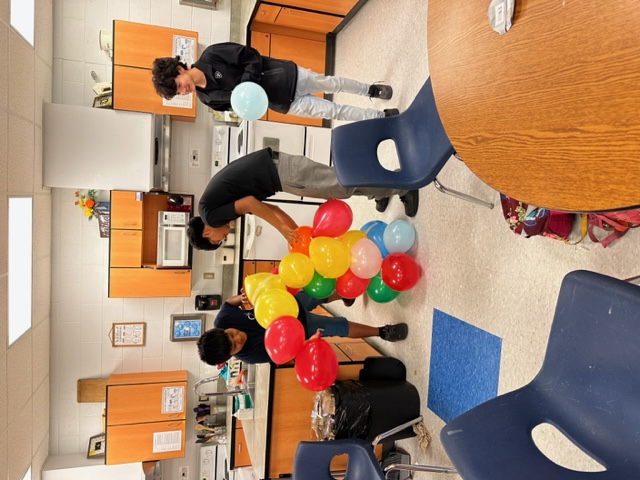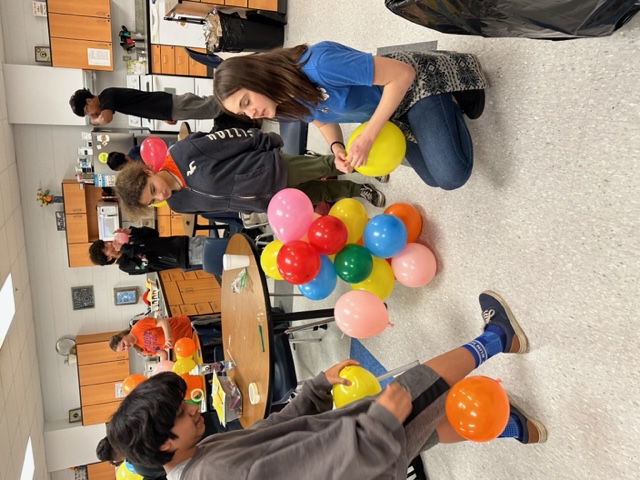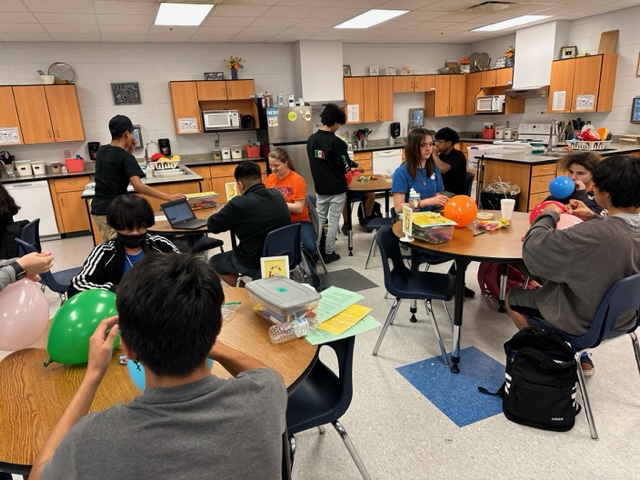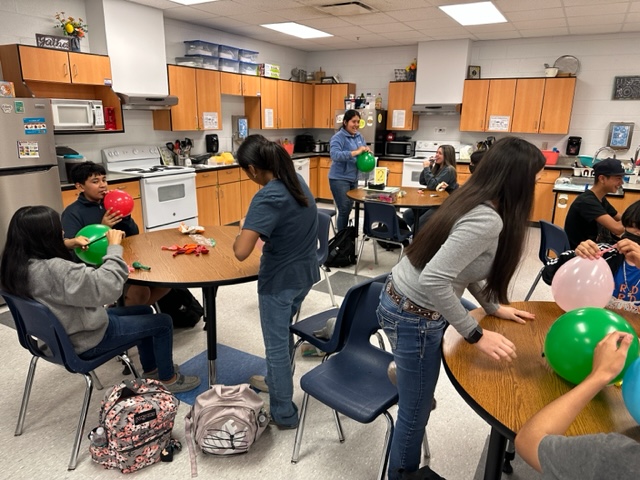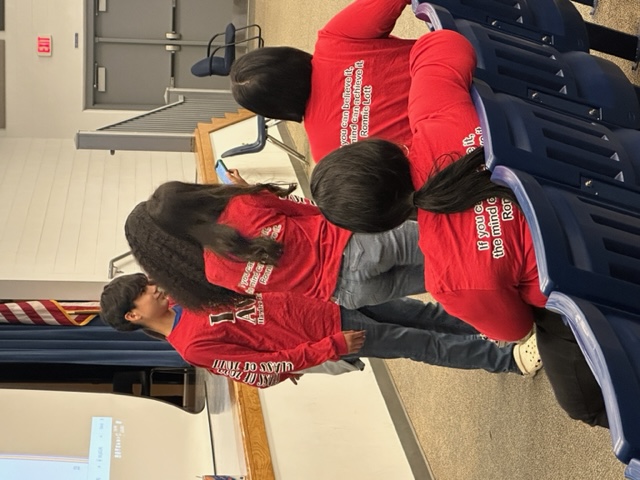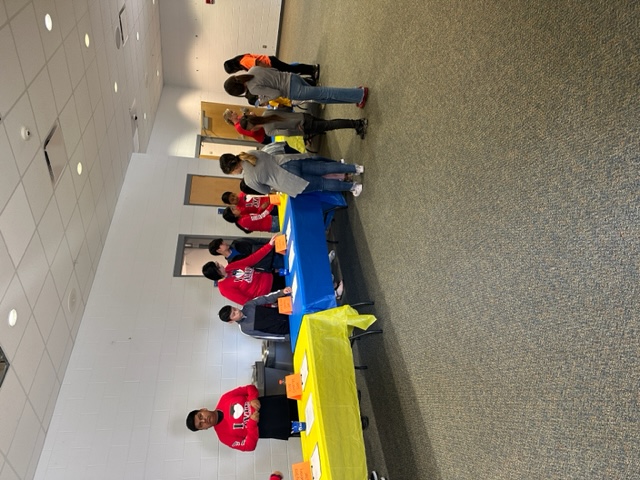 Flip Cup Tic-Tac-Toe Challenge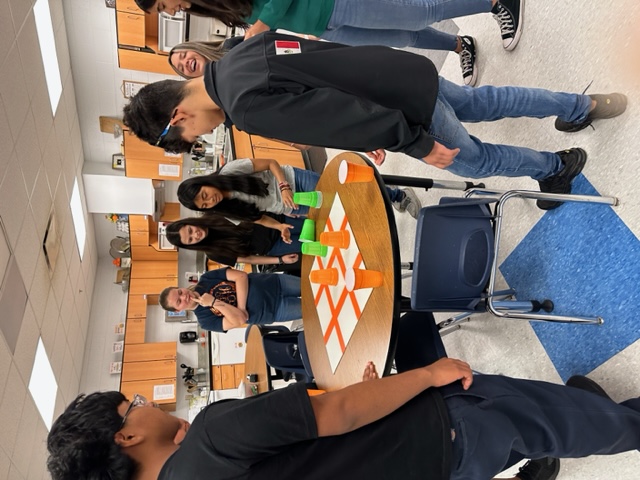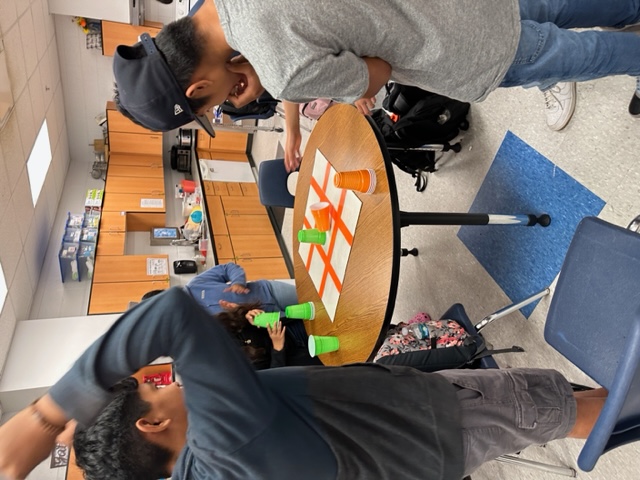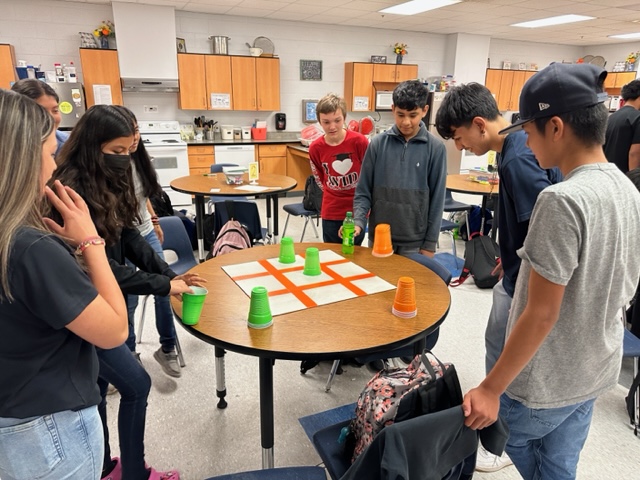 College Wednesday Winners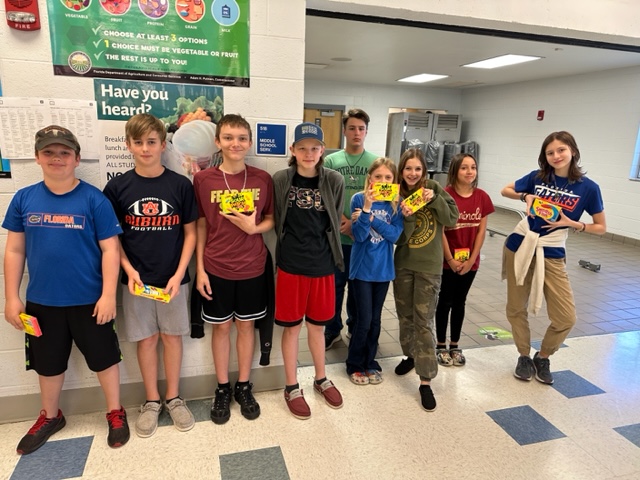 The Radio Show
Several AVID students had a chance to represent AVID and/or Culinary recently on the local WAUC Radio Station.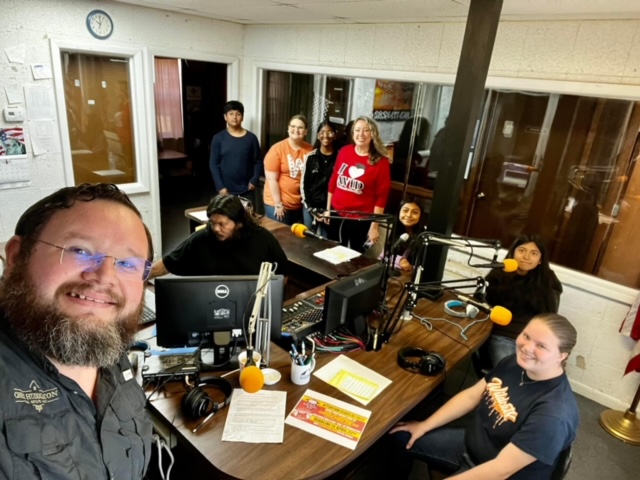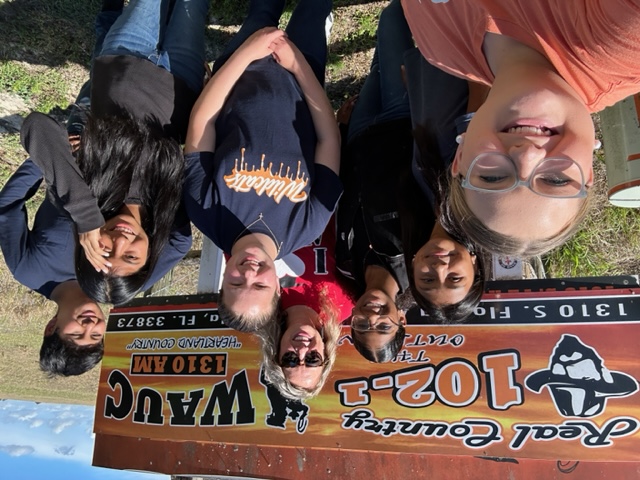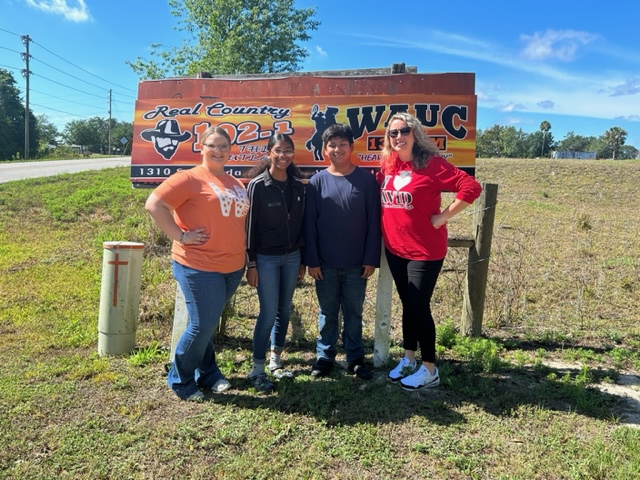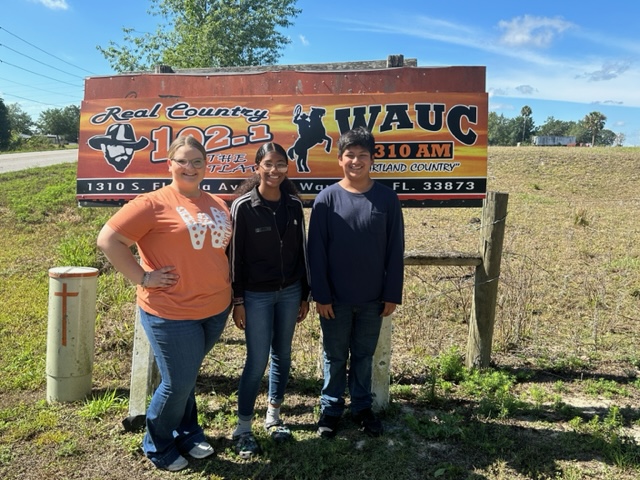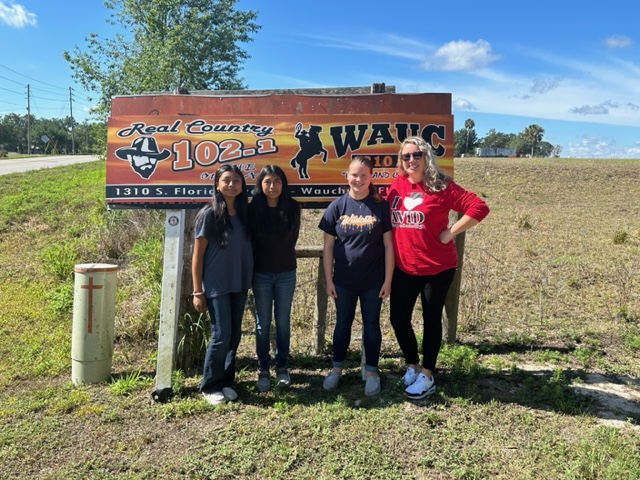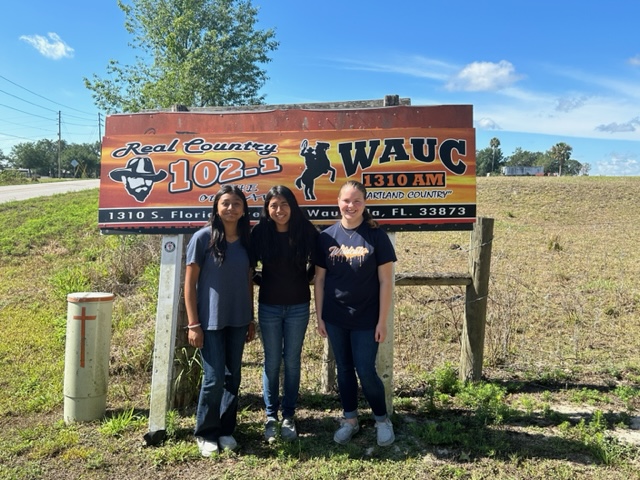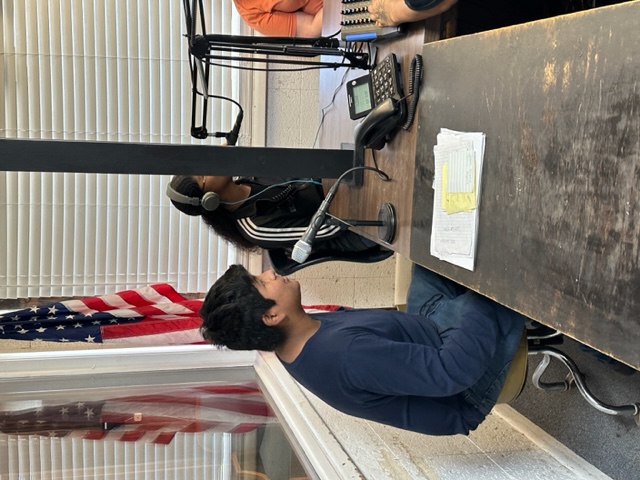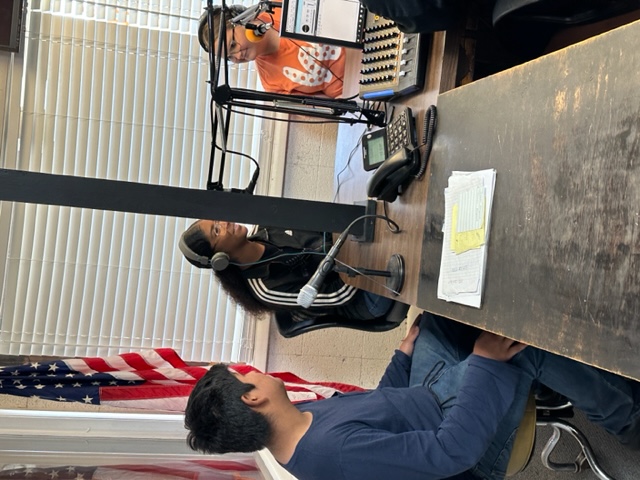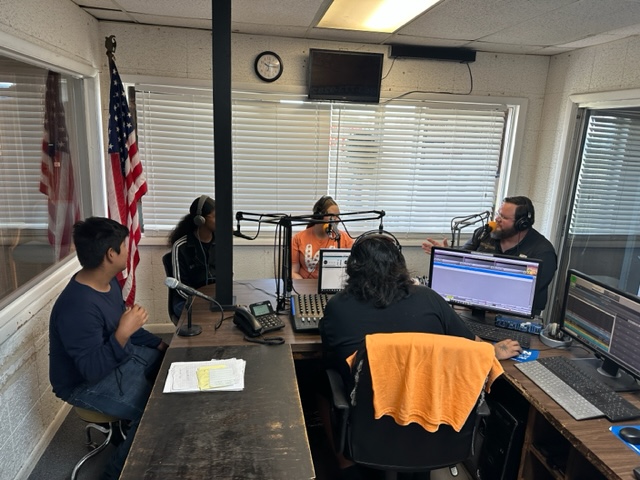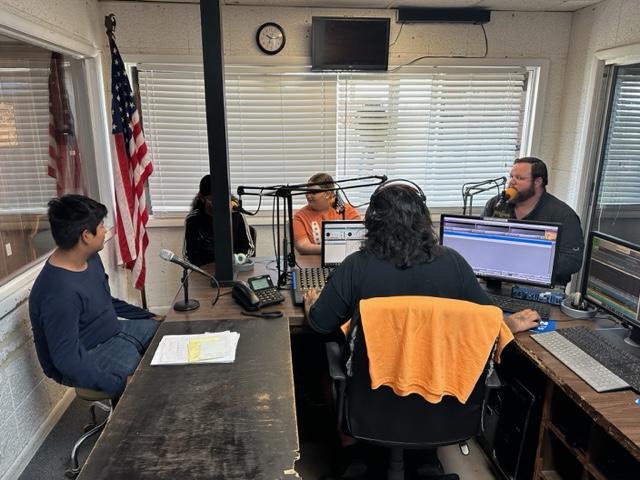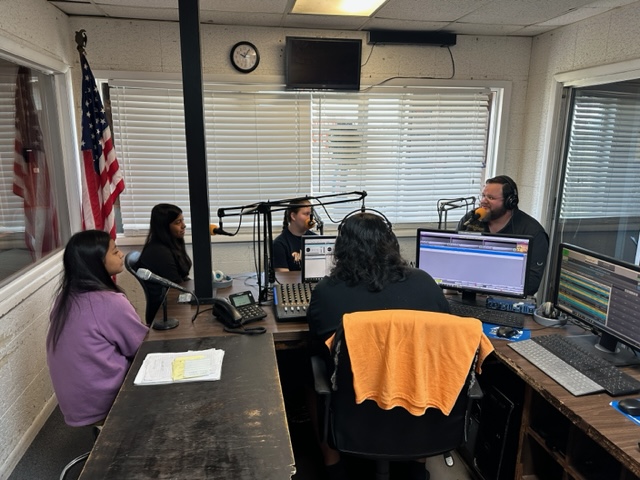 AVID End-of-the-Year Pool Party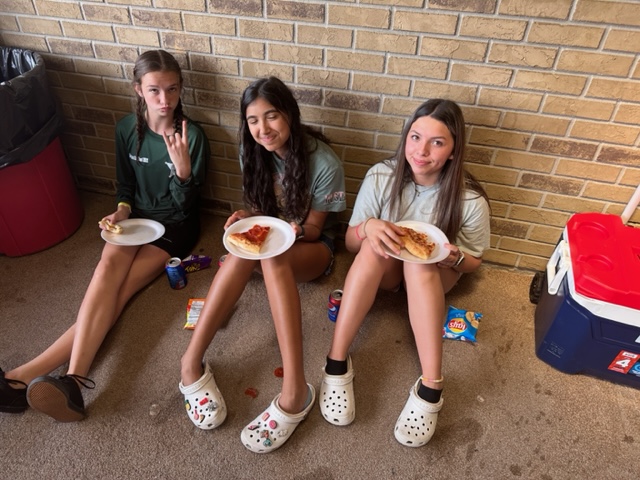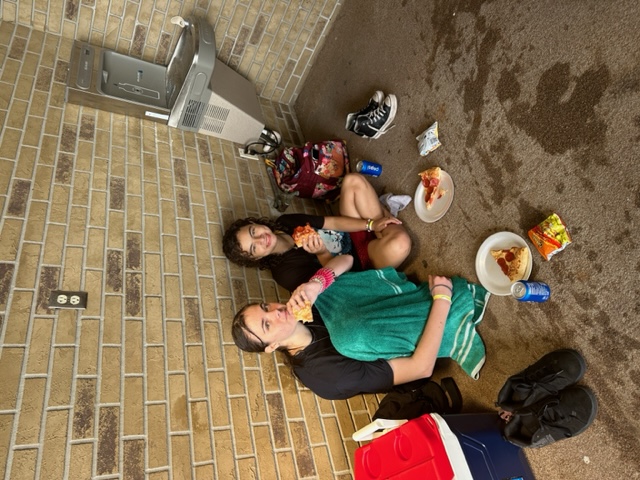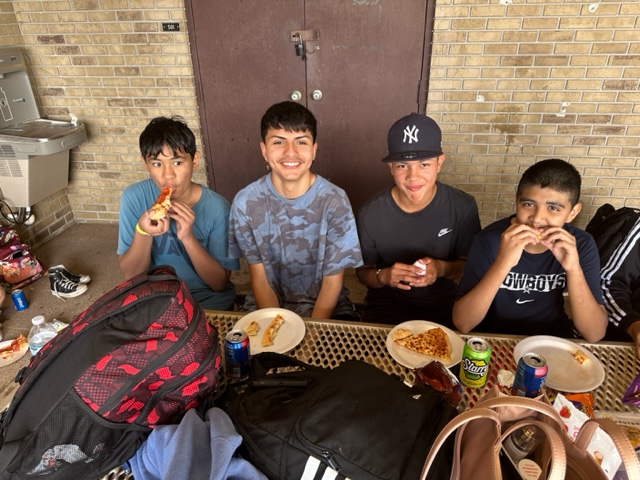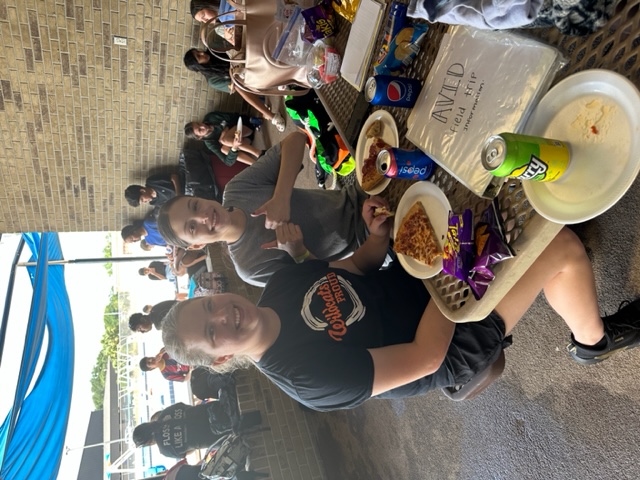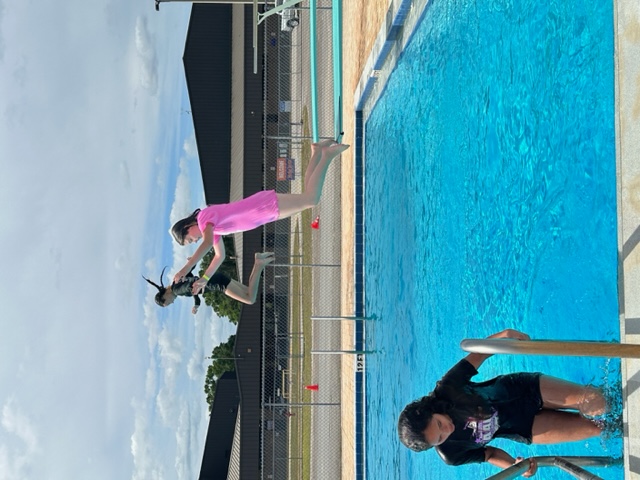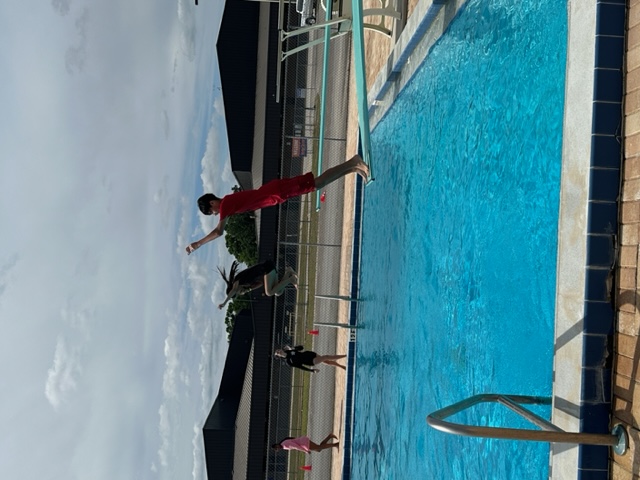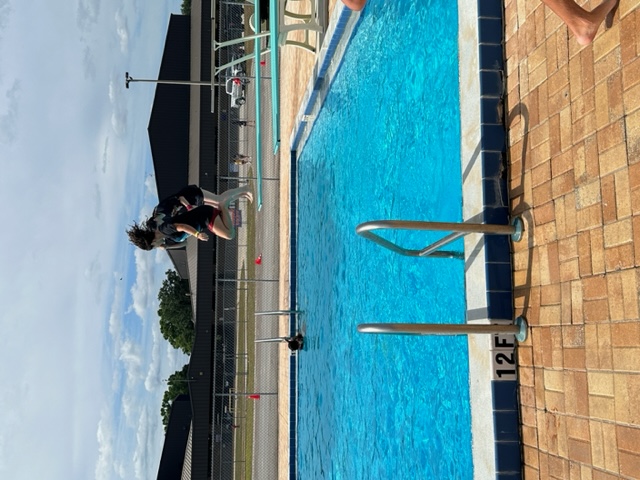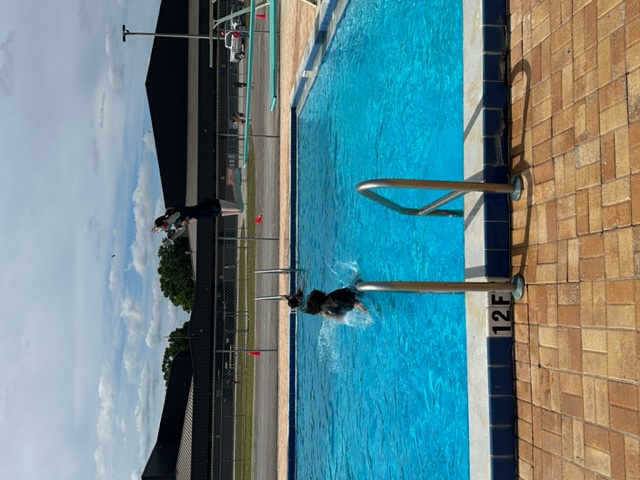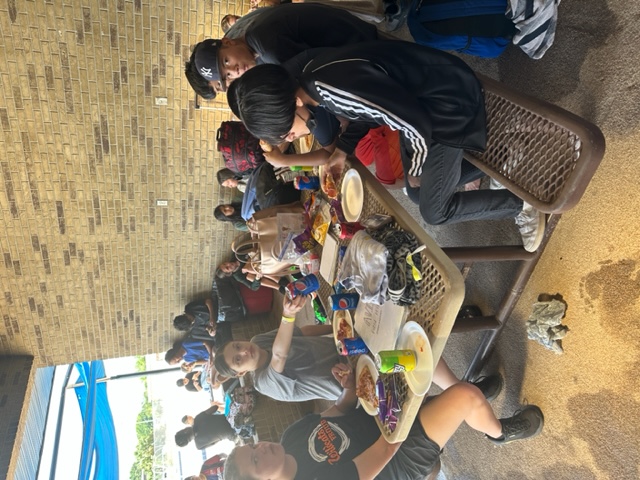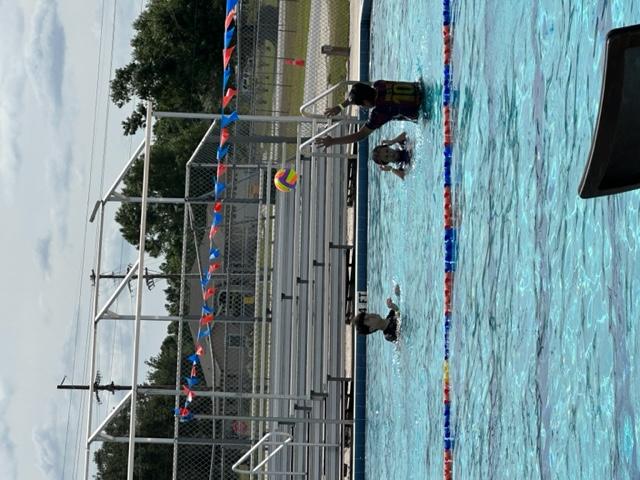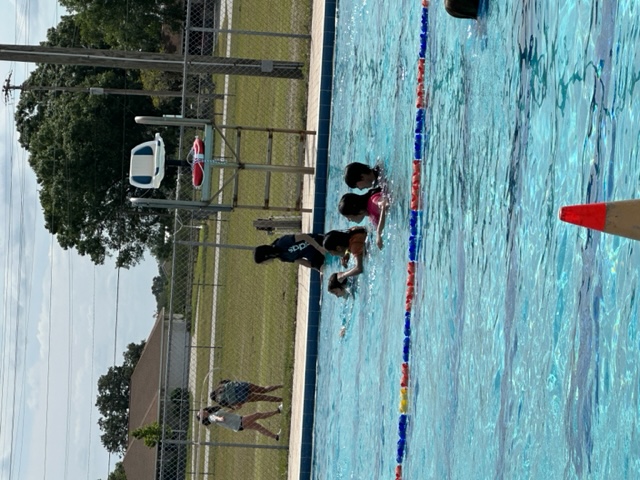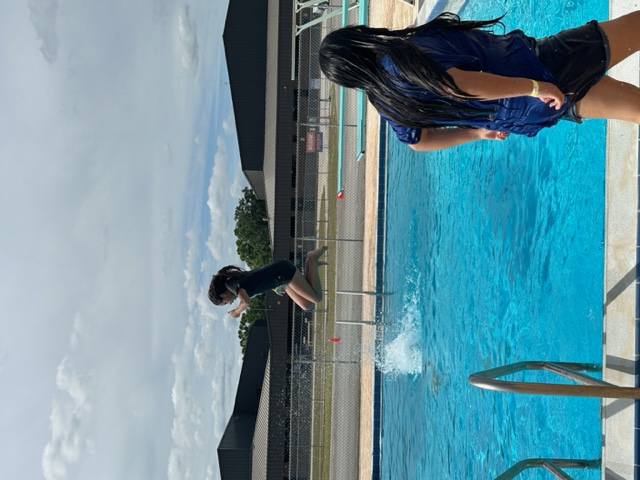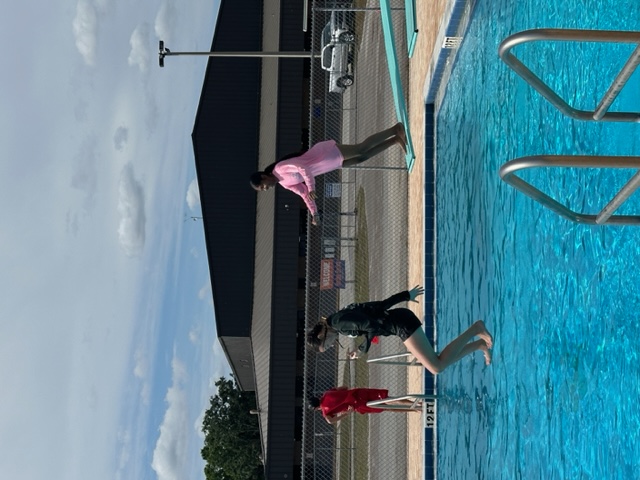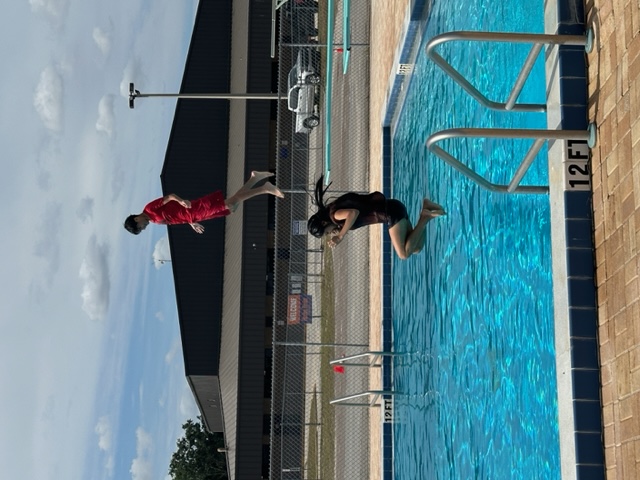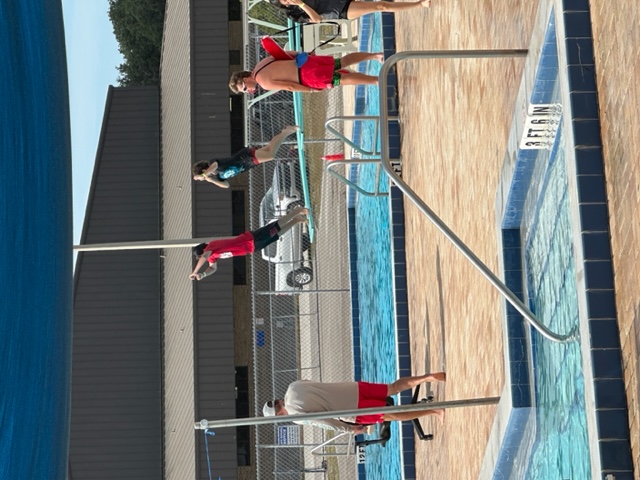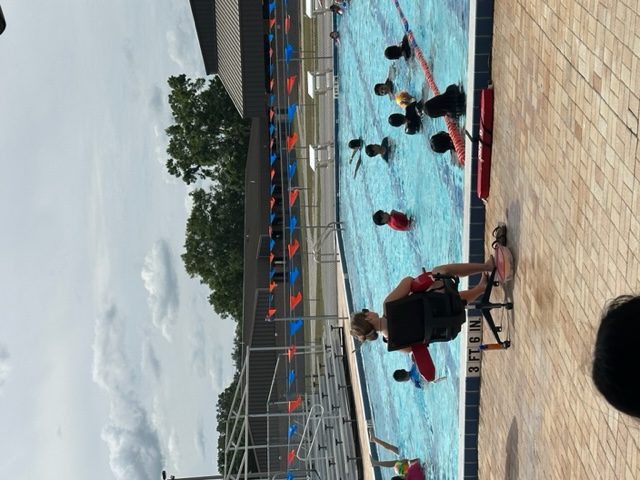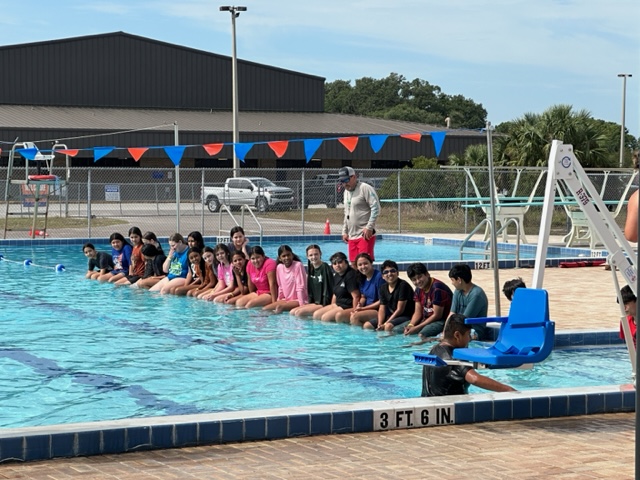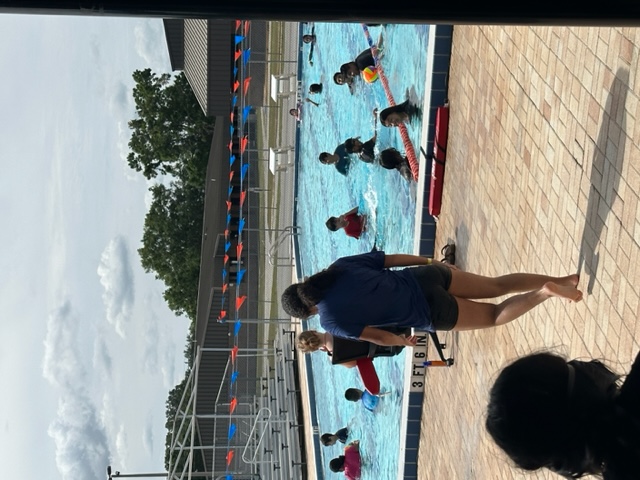 Guest Speaker
On Friday, April 21, Mrs. McGuckin's daughter, Emma, joined us via Zoom to tell us about her work at a Wildlife Refuge and to introduce us to some of the animals.